Francine's Fish and Chips
Chesterton Place, Chester Road
NEWQUAY
Cornwall
TR7 2RU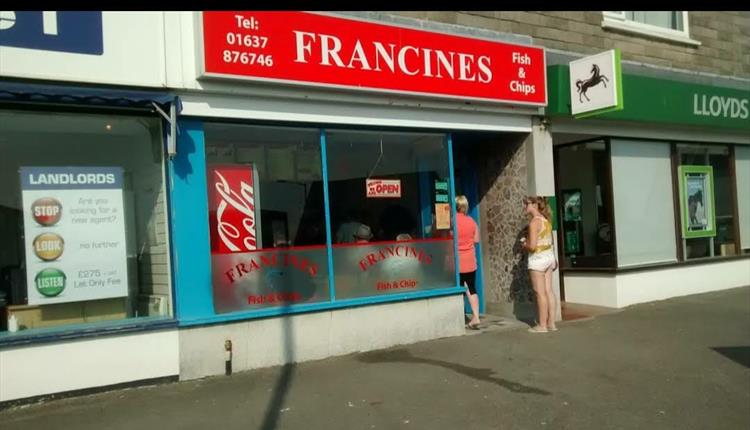 About
After readjusting our way of operation we're now ready to reopen Francines Newquay on Wednesday the 1st of April. Our opening hours will be Monday to Thursday 4pm - 8pm and Friday and Saturday 4pm - 9pm.
We will be doing deliveries but only to TR7 postcodes and will be limiting the amount of orders we take per hour in order to make this work. This will be under review as we go along. Please understand us placing limits as we cannot operate with a full quantity of staff. Delivery orders will only be done by phone so that we are able to control the amount we process. We understand that this will cause the phone line to be extremely busy but hope customers understand as there's not much else we can do in the meantime and only so many we can deliver to.
Our app will still be open to take orders for collections as before and again please accept that we aren't operating at full capacity.
We hope that our customers understand these measures and that we are doing everything we can to make this work.
Book Tickets
Map & Directions
Opening Times
2020 - Openings
(1 Jan 2020 - 31 Dec 2020)