Everything You Need to Know About Parking in Newquay
13th October 2018

Everything you need to know about Parking in Newquay
It's our turn to write a blog this week and being the Tourist Information Centre, we thought we would give you some key information and answers to some of our most common questions… Where can I park in Newquay? Where can I park my motorhome? Can I get a weekly ticket? And everything we can think of related to parking in Newquay. Because let's face it, parking can sometimes be a nightmare and if you're in a new place, you've been driving for hours and you don't know where you're going, it just makes it so much worse.
So, before you head to Newquay, give this a read and hopefully you can avoid any parking related stress on your holiday!

Summer and Winter in Newquay
First of all, we'd like to start off by saying that summer and winter in Newquay are completely polar opposites on the roads. In the summer there is often a lot of traffic and the car parks can get pretty full. This isn't true for every day of the summer, but around peak times such as Boardmasters weekend and other big events like Newquay Carnival, the roads can be super busy.
In the winter the roads are a lot quieter, you're very unlikely to find a queue into a car park and you'll easily find a space in any of the central car parks. The shoulder seasons (May/June and September/October) are still good times for parking too!
Despite the busy Summer months, as you continue reading this week's blog you'll find that there are so many car parks to choose from around Newquay (there are 15 Cornwall Council car parks alone!). So you'll never miss out on a space, whatever the time of year...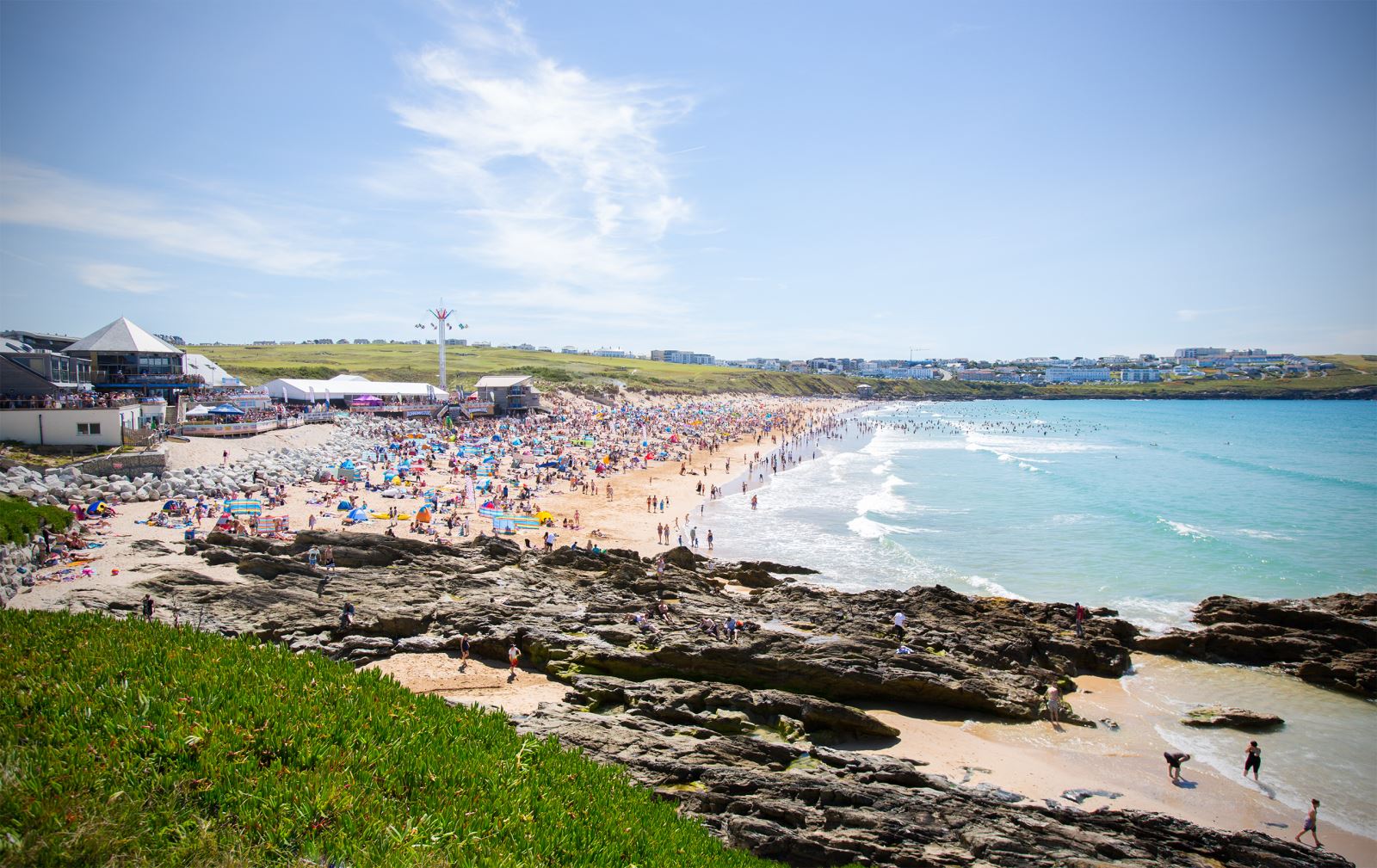 Best Car Parks for the Beach
If you want to go to the beach for the day, there is a car park located on, or within walking distance to almost every beach in Newquay. We have linked each car park listed to the Cornwall Council website, so that you can easily find individual parking prices, restrictions and any further information you may require.
Fistral Beach: There is a car park located on the beach, but this is often crowded and please be aware that this is run by a private company. It is camera controlled and they leave no grace with timings, so please make sure you check the parking signs, that you are back within the time you have paid for, and that you keep your ticket just in case. In the Fistral Beach area you also have the Belmont, Dane Road, Towan Headland and Tower Road car parks. So, there is plenty of choice for the most popular beach in town!
Newquay Harbour, Towan, Great Western and Tolcarne Beach: These are our most central beaches. They do not have parking available on the beach, but they are so close to Newquay town that any of our town centre car parks are perfect and only require a short walk. Our central car parks include The Manor, Fore Street, St George's Road, Mountwise, and Albany Road. There is parking available at Newquay Harbour, but it is a working harbour and the car park is quite small so please be aware of that.
Lusty Glaze, Porth and Watergate Bay: These beaches have parking located on the beach. Lusty Glaze car park is privately owned and is located on the cliff above the beach, so you will need to walk down the steps to get down there. Porth has a car park on the beach and another on the other side of the road, and Watergate Bay has two car parks available. One is owned by Cornwall Council and is just a few minutes walk from the beach, the other is privately owned and is located within 50 metres of the beach.
Crantock and Holywell Bay both offer parking on the beach. They are National Trust car parks.

Best Car Parks for Newquay Town
If you want to come into Newquay town centre for a spot of shopping, to go to the cinema, to visit the Blue Reef Aquarium, or just for a wonder, you can park at the The Manor, Fore Street, St George's Road, Mountwise, and Albany Road car parks. These are the most central car parks, although if these are full or if you don't mind a 10-minute walk you can also park at Tregunnel, Atlantic Road, Pentire Headland, or any of the car parks in the Fistral Beach area.
If you want to go to Newquay Zoo, Trenance Gardens and Leisure Park, or Concrete Waves®, you can park in Trenance car park.
To visit the Gannel Estuary, the best place for you to park is at Tregunnel or Trenance car park and then there is a 5-10 minute walk to the river from there.
You can see that although the roads and car parks can get extremely busy in the Summer months, there are plenty of car parks to choose from and you'll always find a space somewhere. Anyhow, what's a 10-minute walk when you have glorious sea views to enjoy along the way?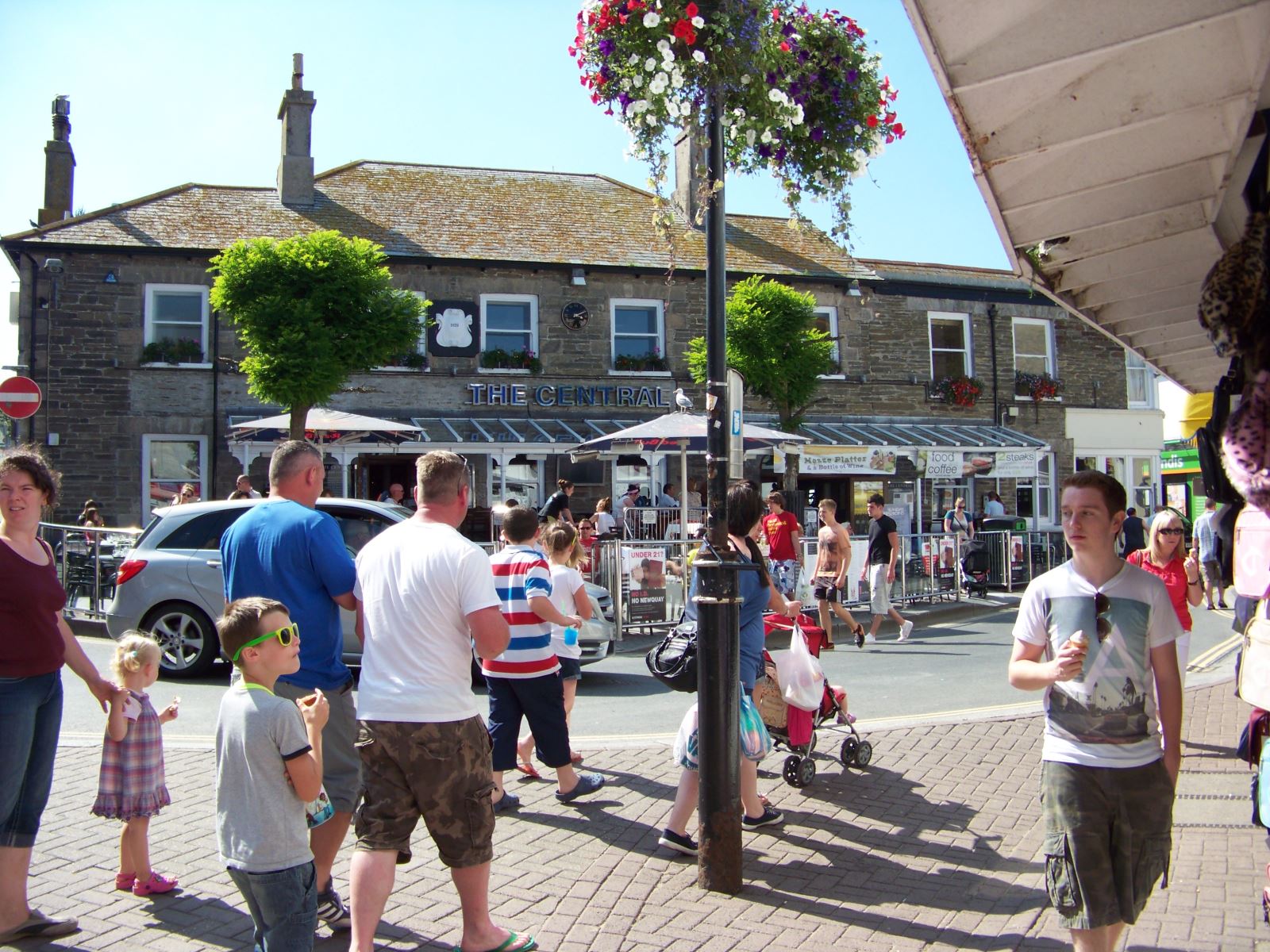 Long Stay Parking
Most of the Cornwall Council car parks in Newquay are long stay car parks. You can find a list of those here. However, please be aware that there is no over-night sleeping or camping permitted in any of the car parks.

Free Parking after 4pm
Parking is now FREE in all Cornwall Council car parks after 4pm until 9am the following morning! So now you can enjoy Newquay's vibrant live music scene and exciting bars, restaurants and cafe's without worrying about your car. Newquay Harbour car park is the only one that is exempt from this offer, charging £1 between 6pm - 7am.
So… If you are staying in a long stay car park, make sure you only pay for between the hours of 9am and 4pm!
Best Car Parks for Motorhomes
We recommend Tregunnel car park if you are looking for somewhere to park your motorhome. It is the only car park in Newquay which has no weight or height restrictions, and it is fairly close to the town centre. However, no motorhomes are permitted to be kept there overnight, between the hours of 11pm and 8am.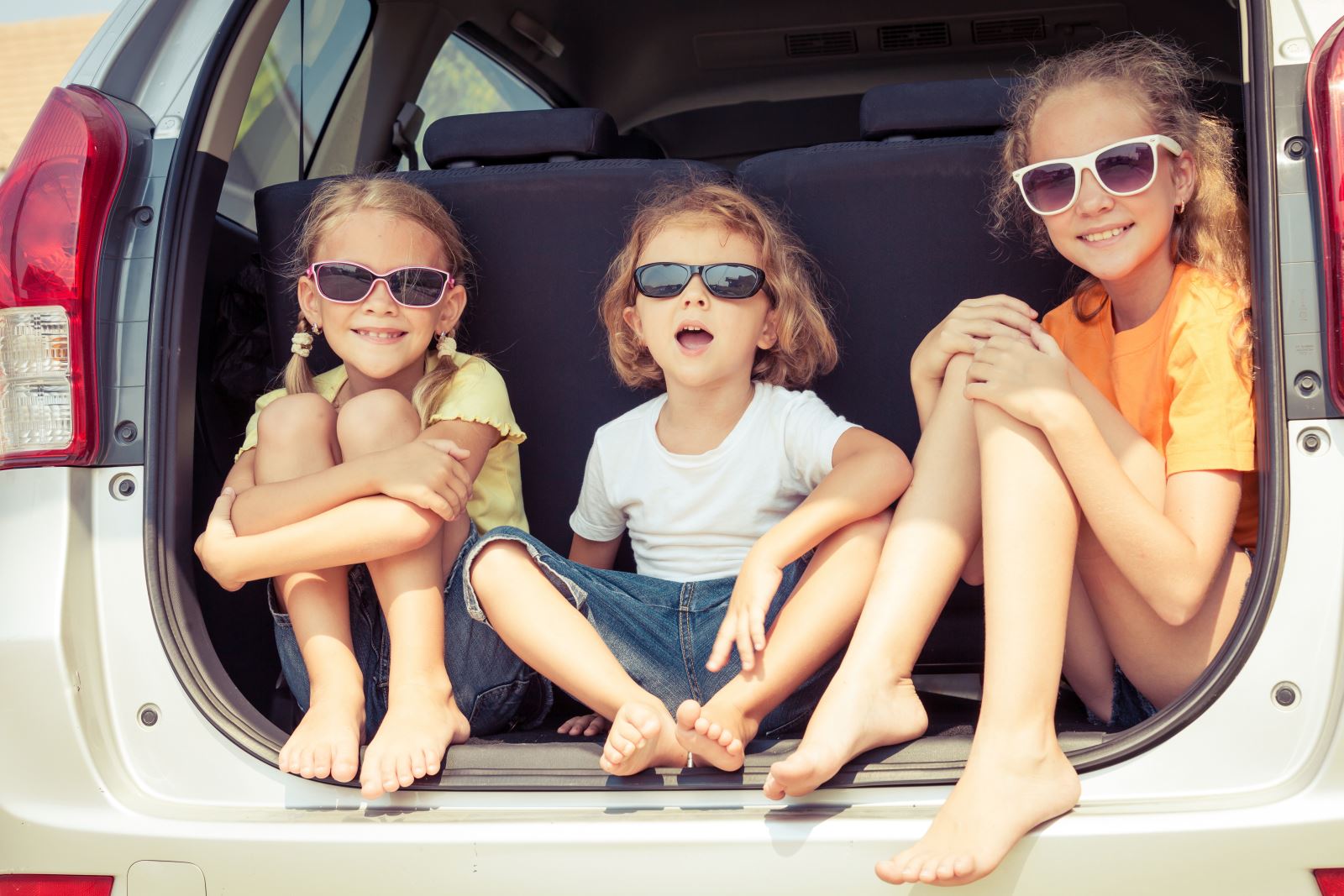 On Street Parking
It is possible to find some on street parking, but this is dependent on the time of year that you are visiting. In the summer months it's almost impossible to find on street parking (as the locals will know!), but in the winter it is possible to park for free in some residential areas. Just ensure that you are not taking any resident's parking spaces, that you are not obstructing any drive ways, and all the other rules that probably apply where you live too!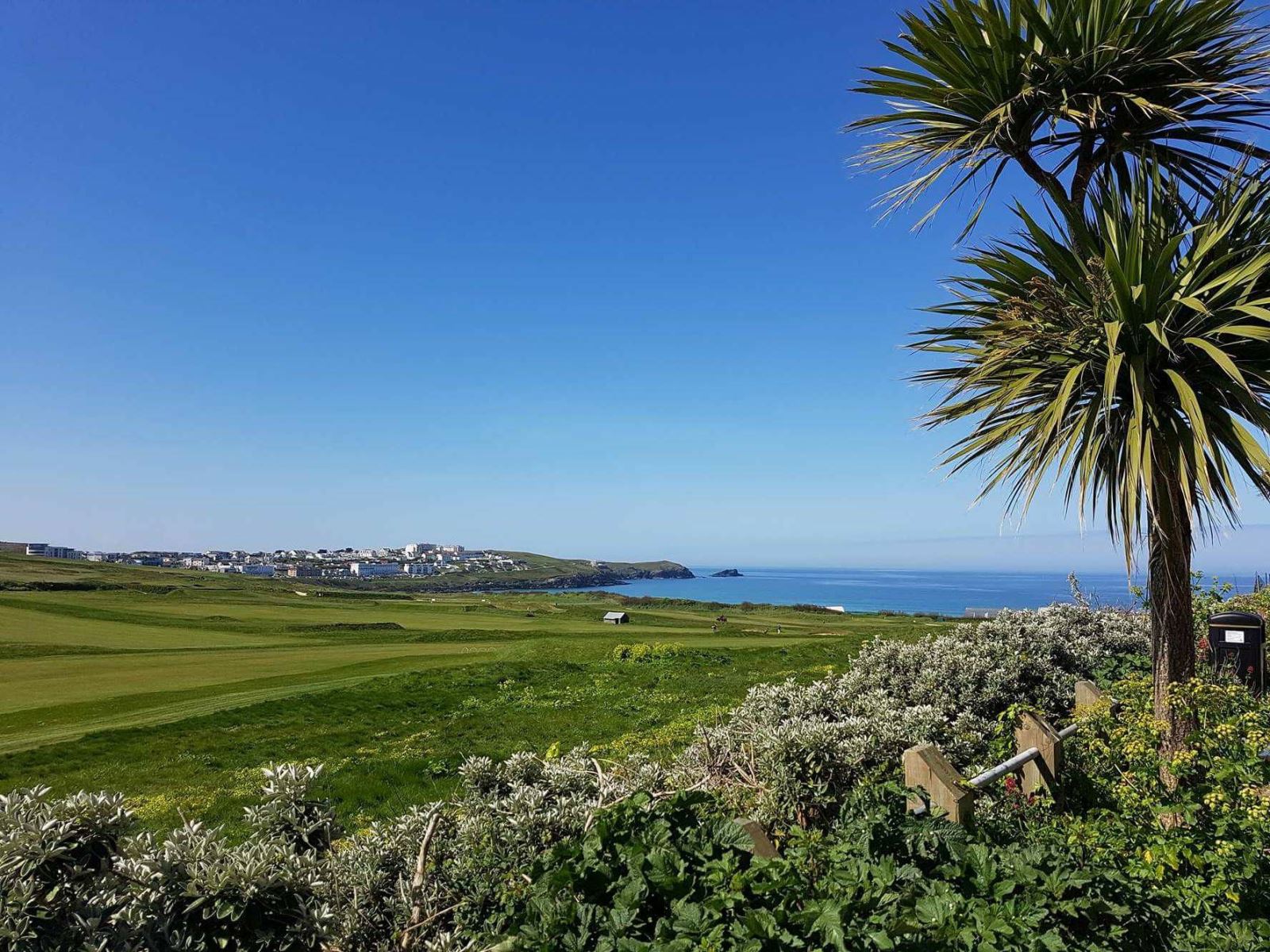 Disabled Parking
If you are a blue badge holder, on street parking restrictions are quite relaxed in Newquay. You just need to ensure that you display your blue badge correctly and that your vehicle isn't causing an obstruction. There are other, more in depth regulations that you can read here.
You can also display your blue badge and clock in Cornwall Council car parks. Car park regulations vary, so check the signage or the Cornwall Council website for details of specific car parks. But usually it's something like you receive an extra of parking for free! You can find more information here.
Accessible Beaches and Car Parks
The two best beach car parks for wheelchair users is Fistral Beach and Towan Beach. Fistral Beach car park is situated within 50 metres of the beach. You can also hire beach wheelchairs during the summer for FREE! (Although they do appreciate donations).
Towan Beach does not usually have parking. However, blue badge holders can organize to park at the Blue Reef Aquarium's private car park. You must pre-arrange this to ensure you can park! If you do, it's just 20 metres to the beach, and you can hire a beach wheelchair here too. Fistral and Towan are the only 2 beaches that offer beach wheelchair facilities in Newquay.
Porth Beach car park is another good car park for accessibility. It is located directly on the sand at the South end of the beach, with another larger car park on the other side of the road.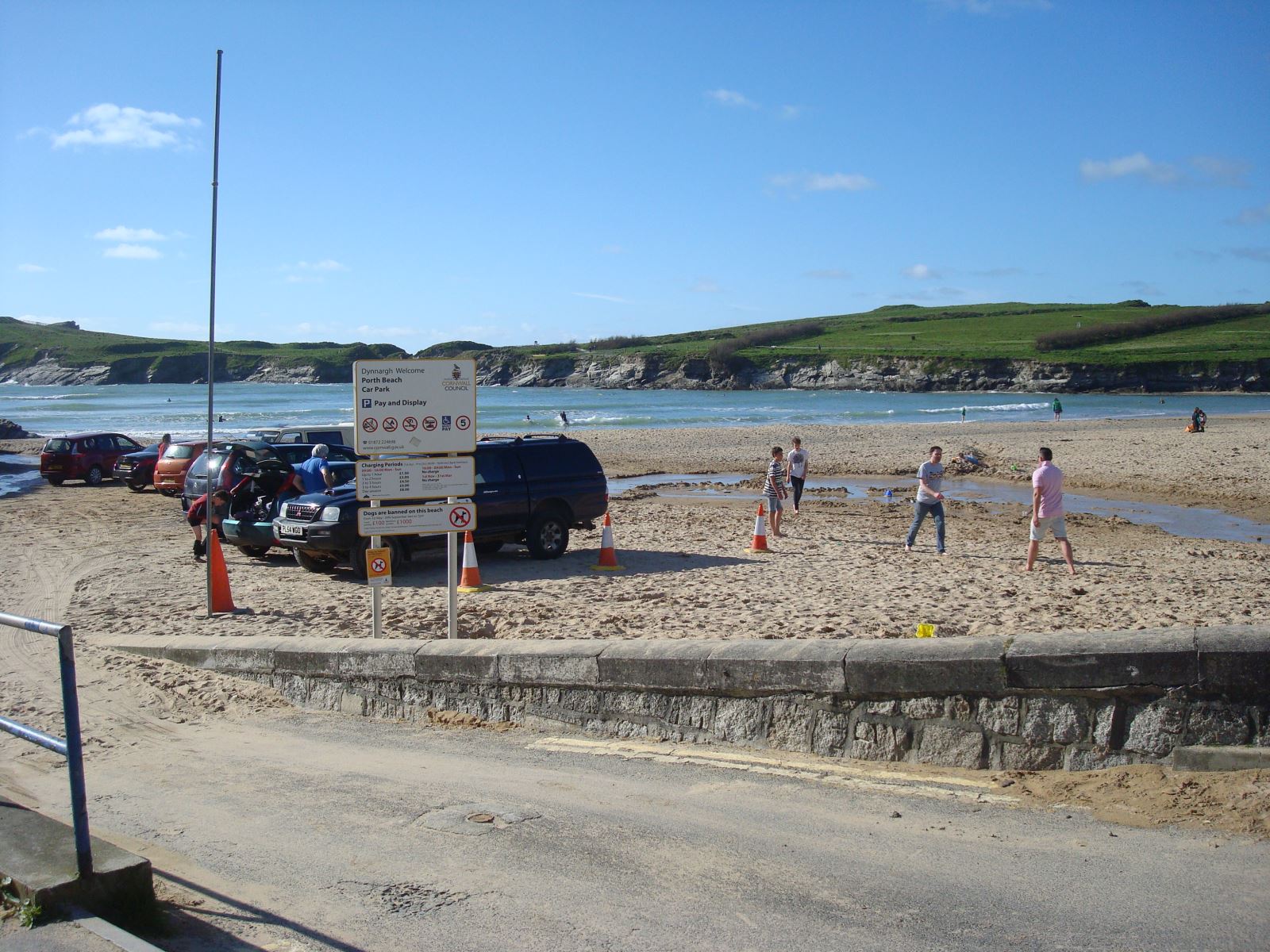 Weekly/Monthly Tickets
You can purchase all different types of parking tickets through the Cornwall Council website to save you some pennies! If you know you're going to be using the car parks a lot, you might want to think about purchasing a seasonal ticket (if you will be staying in 1 specific car park), a multi-purchase ticket session (if you will be parking regularly but not every single day), or a Rover ticket (this will allow you to park in many council car parks across Cornwall). For more in depth information or to buy one of these tickets, follow this link.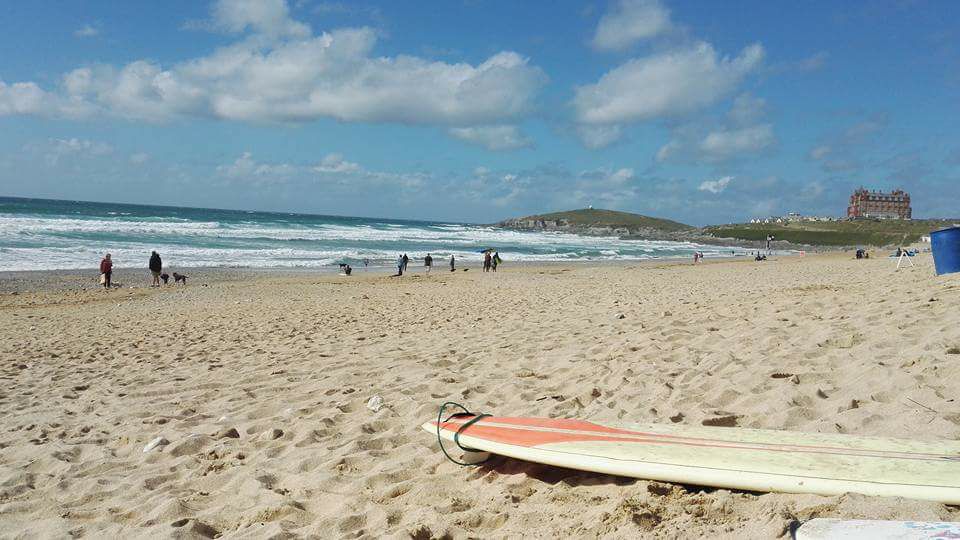 Parking Fines in Newquay
As with anywhere, it's pretty easy to get a parking fine if you don't read car park information correctly. Most of the car parks around Newquay are run by Cornwall Council, and fines are issued by parking attendants. We very rarely hear of any problems with these car parks, so we usually advise you to park in a council car park if you are able to do so.
Newquay also has a number of 'Pay and Display' car parks run by private operators. In particular Fistral Beach and the church car park on Tower Road. These have automated number plate recognition systems, which have little flexibility or timing tolerance, so please adhere to the rules of those car parks and keep your tickets to ensure that you can contest any unwarranted fines.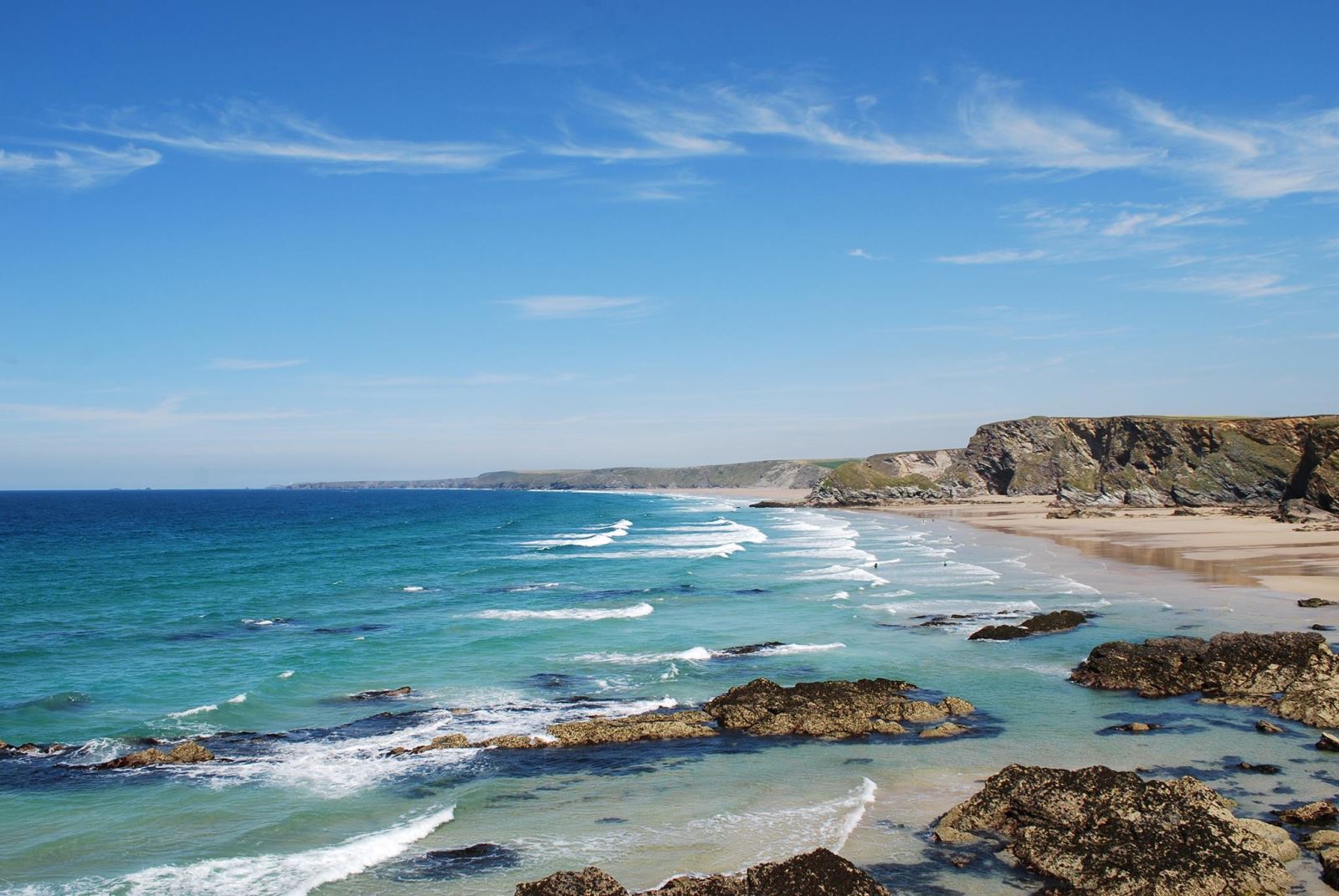 Parking Prices in Newquay and Cornwall
We understand that parking can be expensive here in Cornwall. The council are trying to tackle the issue, for example by introducing free parking after 4pm. But remember that Cornwall relies heavily on tourism, and without the contribution of the car parks Cornwall Council wouldn't be able to keep Cornwall and Newquay looking as beautiful as it is. So, thank you to everyone who contributes and helps to take care of our wonderful town and county!

Parking Map
If you'd like to get a better idea of where all the car parks are in Newquay you can take a look at our Newquay town map, or pick one up from us at the Visit Newquay Tourist Information Centre when you get here! We have listed all of the car parks around the town on there with a 'P'. Cornwall Council also have a digital map showing you all the Cornwall Council car parks here.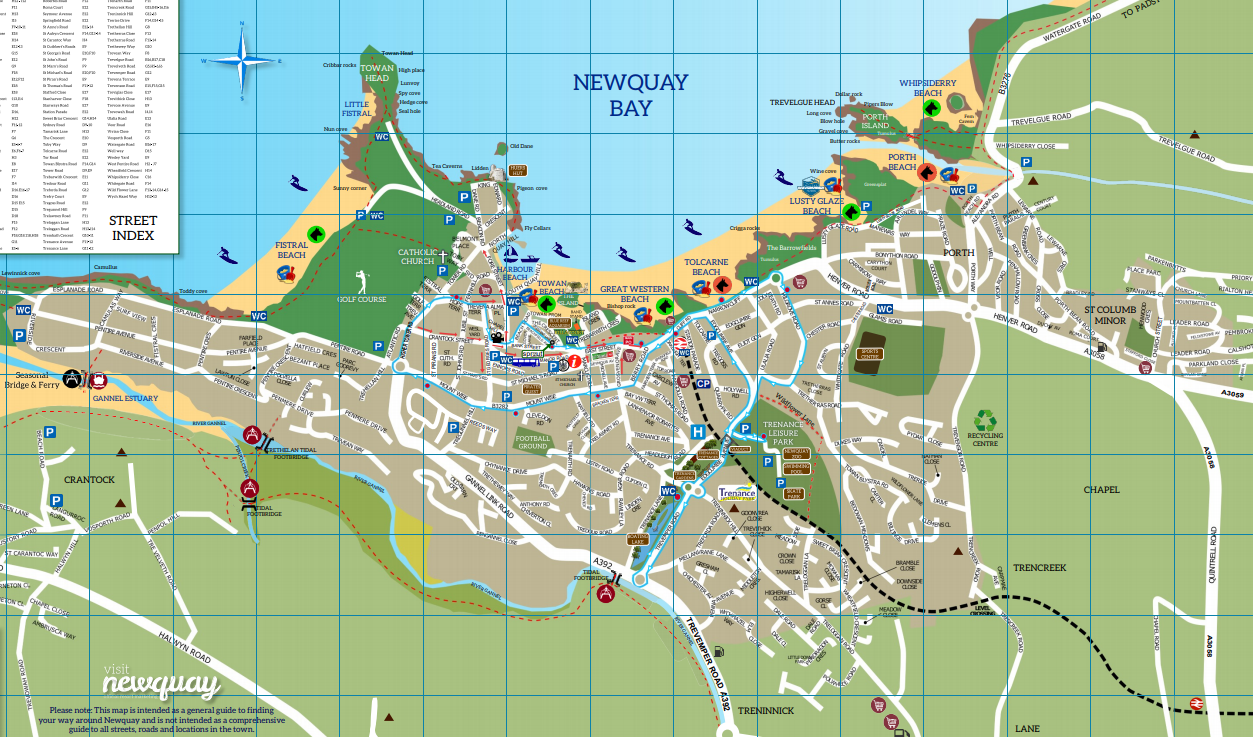 That's all from us!
Well, that's about all we can think of for parking recommendations in Newquay. We understand that parking can be frustrating, which is why we think if we can better inform people about parking here before they come, it will help relieve any stress and hopefully help avoid any fines!
If you have anything to add or think that any information we have provided isn't quite correct, just send us an email and we would be happy to hear from you!
For any further information, you can always visit the Cornwall Council website.
Happy parking!