Canine Cottages and Dog Friendly Fun in Cornwall!
15th November 2018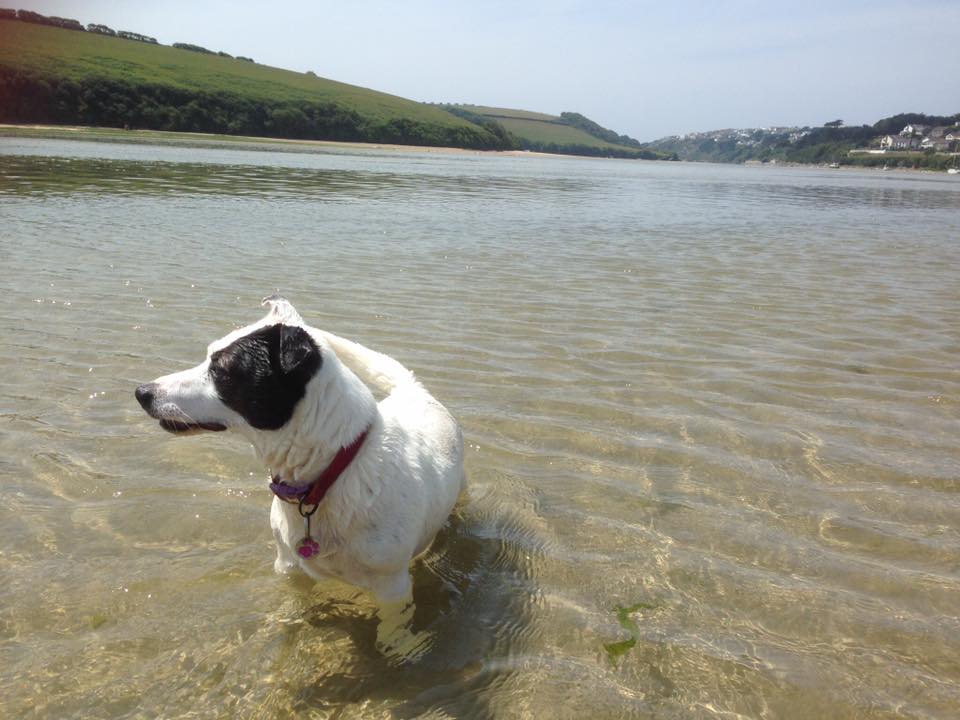 This week Duchy Holidays have given us some pawesome ideas of where to take your furry friends on your holiday in Cornwall! It's a pretty good read to say the leashed... Thanks Duchy Holidays!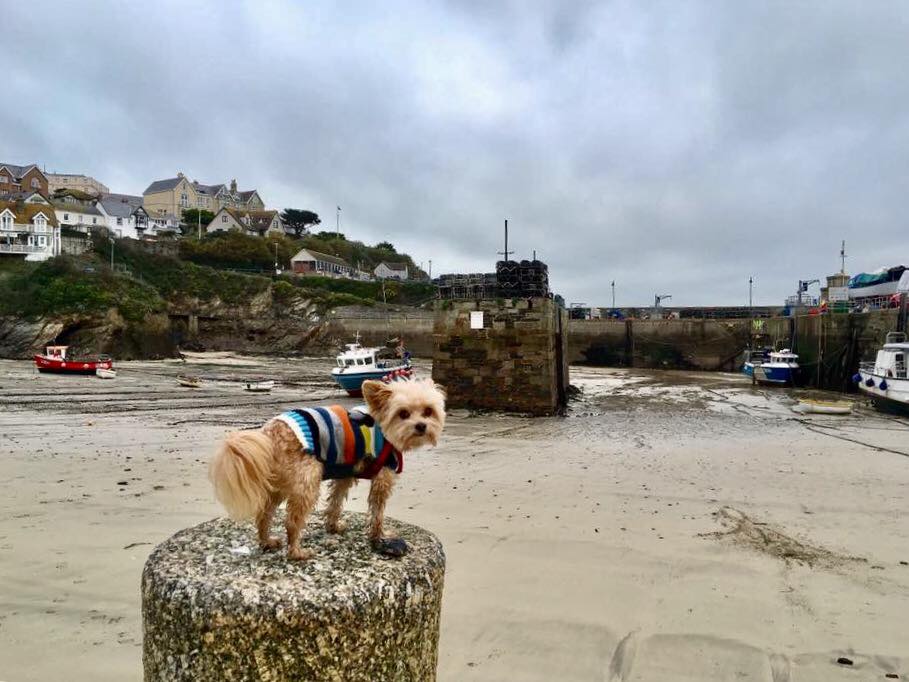 Canine Cottages and Dog Friendly Fun in Cornwall
There's no doubt that Cornwall is an exceptionally dog friendly holiday destination. With miles and miles of sandy beaches, plus coastal trails and countryside to explore, Cornwall is a natural wonderland for dog lovers and their four-legged friends. What's more, dogs are welcome in towns, villages and many tourist attractions.
Of course it helps that there's a wide selection of canine cottages to choose from as a base for dog friendly fun on the Cornish coast. Here at Duchy Holidays we have a large collection of holiday homes and apartments where dogs are welcome. And dogs can now go free if you book your 2019 dog friendly break before the end of the year. See this page for more details.
Once you have booked your holiday accommodation it's time to pull out a map and research where you'd like to visit with your dog while staying in the Duchy. Many of the local restaurants, cafés and pubs also welcome dogs, which means there are plenty of places to relax and refuel after a walk or day out with your dog. Here are some our favourites.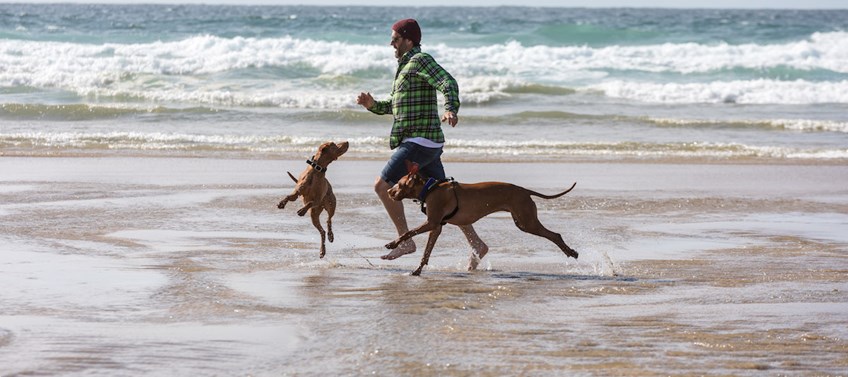 Downtime in the Dunes
With three miles of golden sands and dunes to explore, Perranporth is the perfect pooch paradise. After a long walk on the beach, take a break with a drink or a bite to eat at the Watering Hole. This pub and restaurant is located right on the beach with outdoor benches overlooking the sea.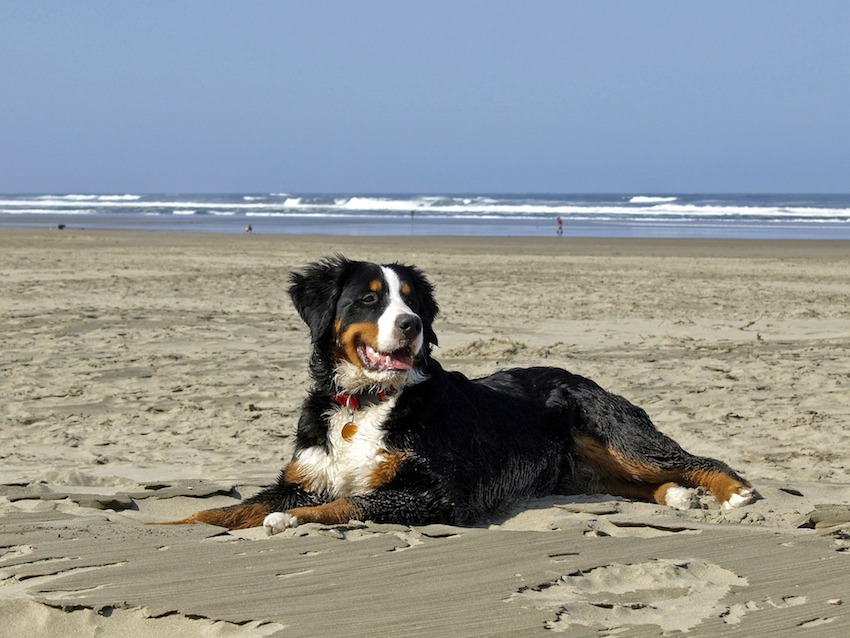 Enjoy a Dog's Dinner
Explore the beautiful, sandy cove of Lusty Glaze, where dogs are welcome on the beach outside the peak summer months. Then pop into the restaurant where canines are catered for, almost as well as their owners. Visit on Woof Wednesdays and enjoy a meal with your four-legged friend who can dine on a chef-cooked meal in return for a donation to the St Francis Home For Animals.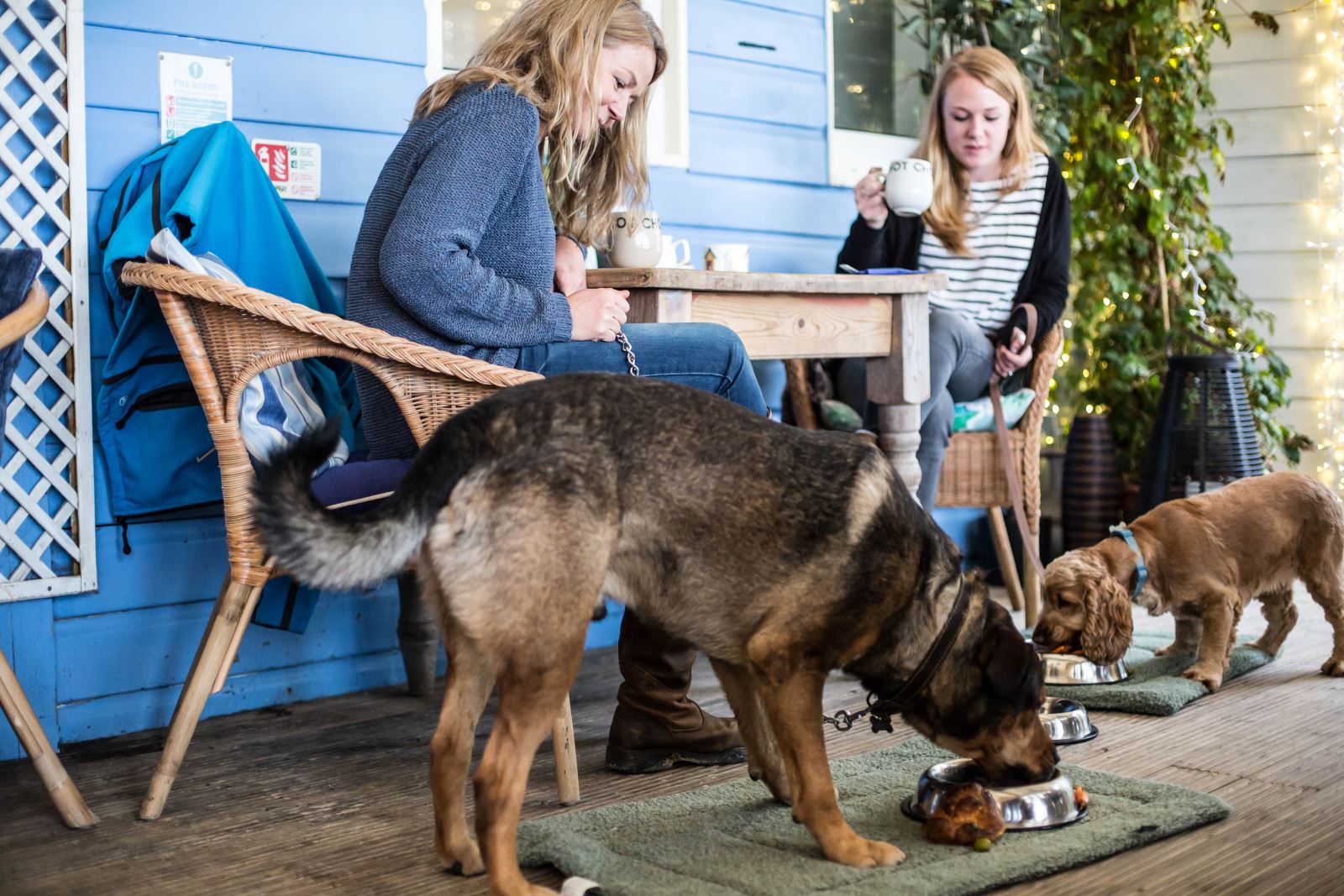 Presents for Pets
Take your dog for a walk along the South West Coast Path or local footpaths and then treat them to a gift at Perran Pooch Wear. This local pet shop stocks all kinds of dog toys and pet wear including dog collars and their famous Cornish lifeguard dog hoodie.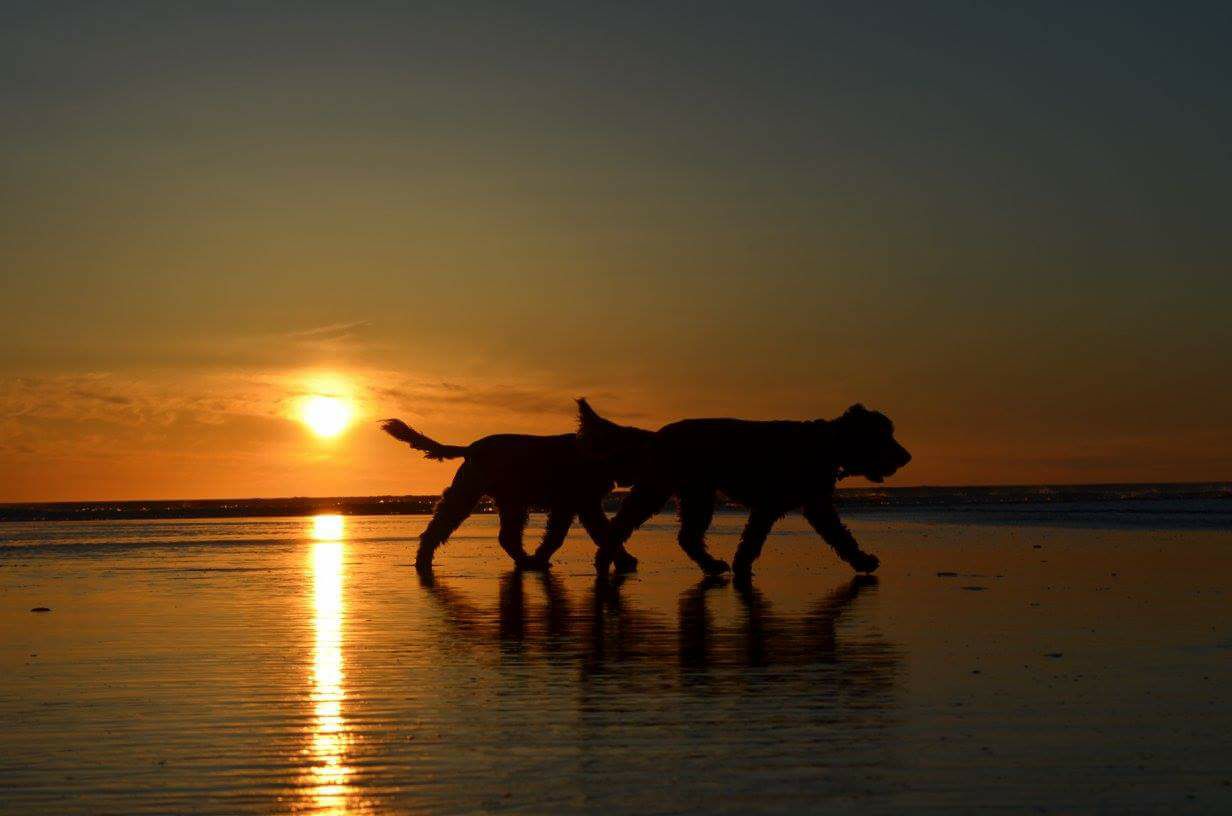 Paws for a Cider
Stretch your legs around the orchard at Healey's Cornish Cyder Farm. This is great dog and family friendly attraction where you can learn about the cider making process and meet other animals on the farm, followed by some scrumptious food and spot of cider tasting in the courtyard.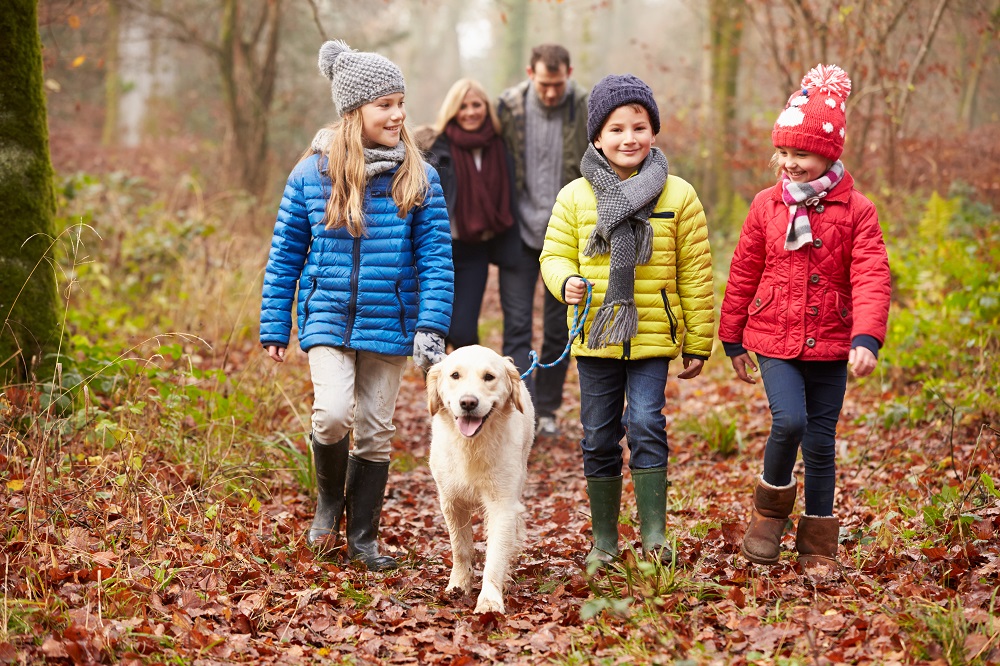 Ice Cream for Canines
After a scamper on the beach on a hot sunny day, cool down a with a visit to Pavilion in Perranporth, where they serve handmade ice cream for dogs in four dog-friendly flavours - roast venison, braised beef, pulled pork or rabbit. Dog owners can spoil themselves too with a wide choice of delicious human-friendly ice cream flavours.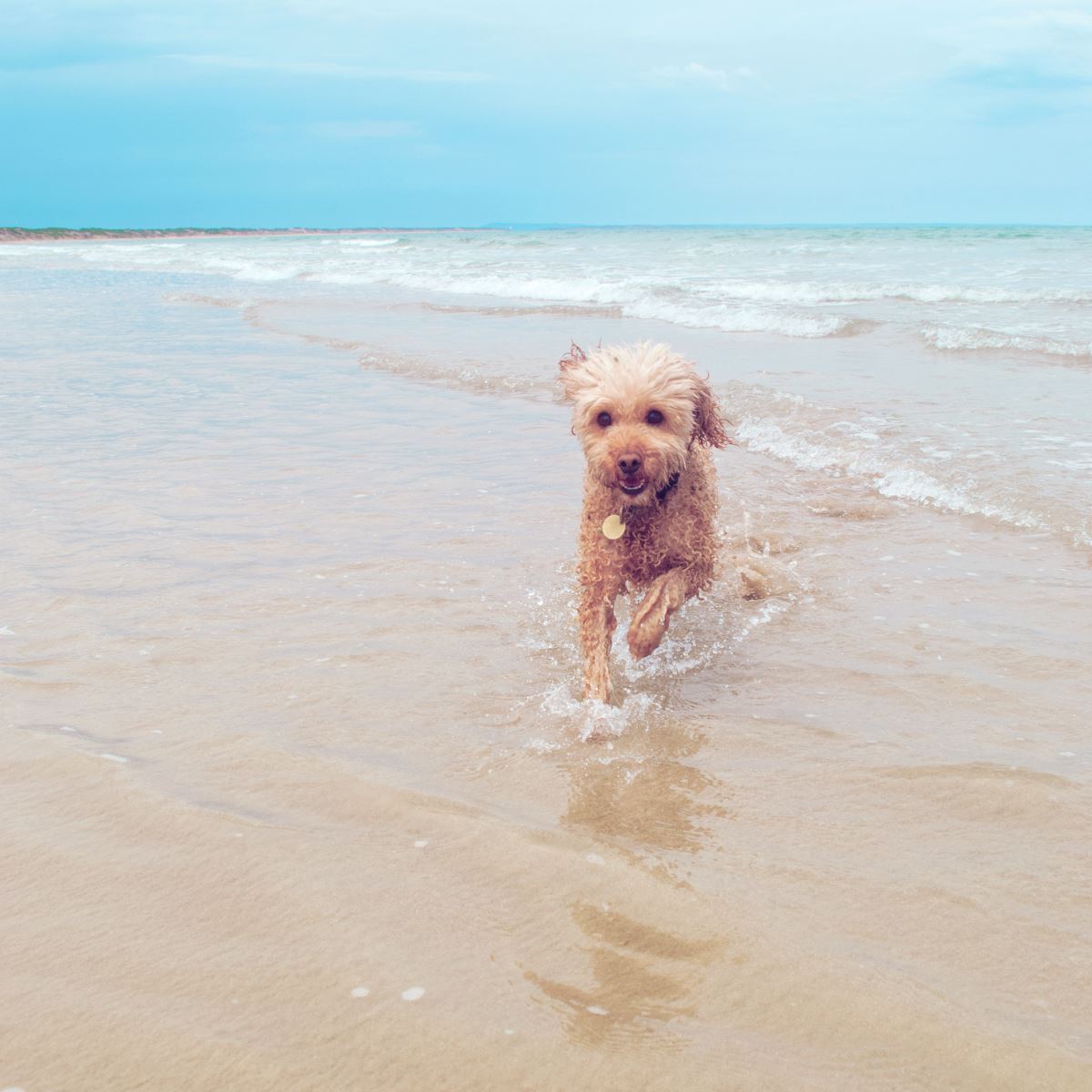 Sea View Stroll
Take your dog for a stroll around the Pentire Headland in Newquay for stunning sea views in all directions. Then head over to the cliff-top Lewinnick Lodge, which boasts a large decking area with amazing views or warm up indoors beside a roaring log fire. This dog-friendly bar and restaurant has plenty of dog bowls for thirsty dogs and also serves great food too.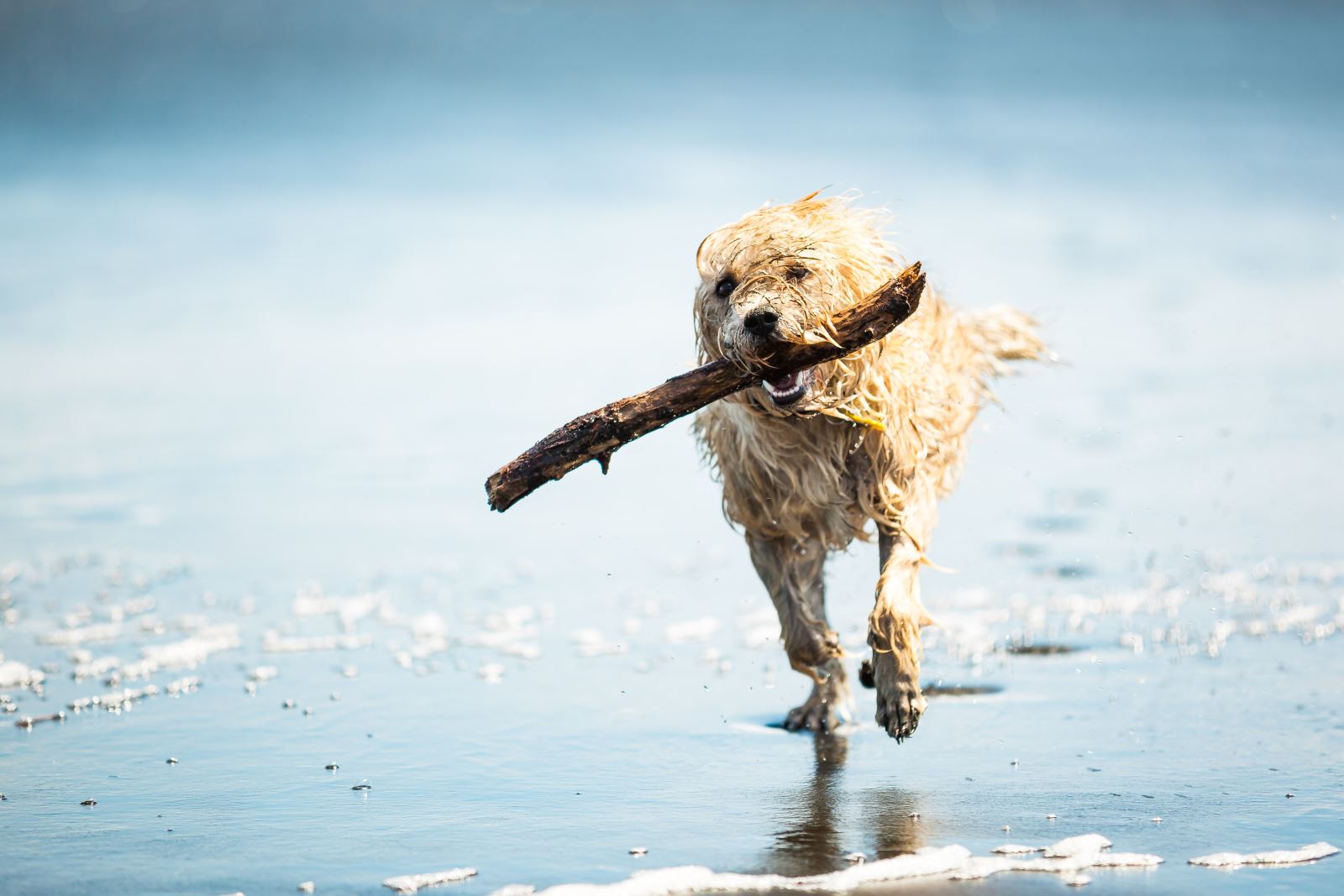 Coastal Caper
One of our favourite dog walks is out along the cliff tops from Perranporth to St Agnes, where the views are as breathtaking as the inclines. St Agnes is a lovely place to visit and there are plenty of cafés and pubs for rest with your dog. Genki Café may be small but there is a fantastic garden and lots of outdoor space, so it's ideal for dogs. It's a great spot for afternoon tea with your pooch, as you can rest your weary legs while you tuck into scones laden with clotted cream and jam.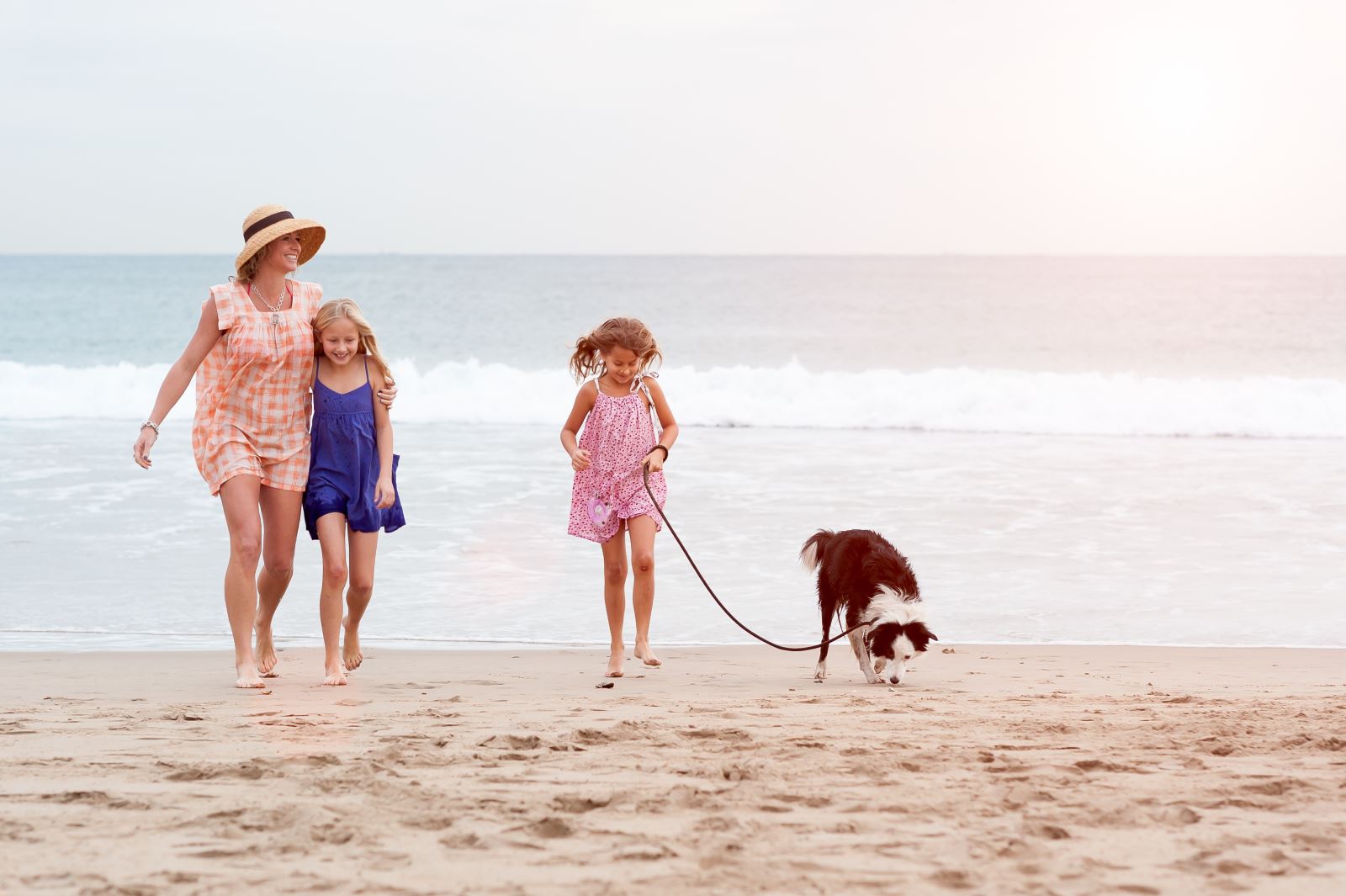 Pizza for Pups
What better way to round off a dog friendly holiday in Cornwall than a meal in a dog themed pizza parlour? The Wet Dog Pizza Co in Newquay has taken dog friendliness to the extreme. As well as a menu adorned with a dog logo and a big dog mural on the wall, this restaurant serves a doggie pizza and donates part of its proceeds to a local dog's home. There's even a beer for dogs! The pizzas are also exceptionally good by human standards.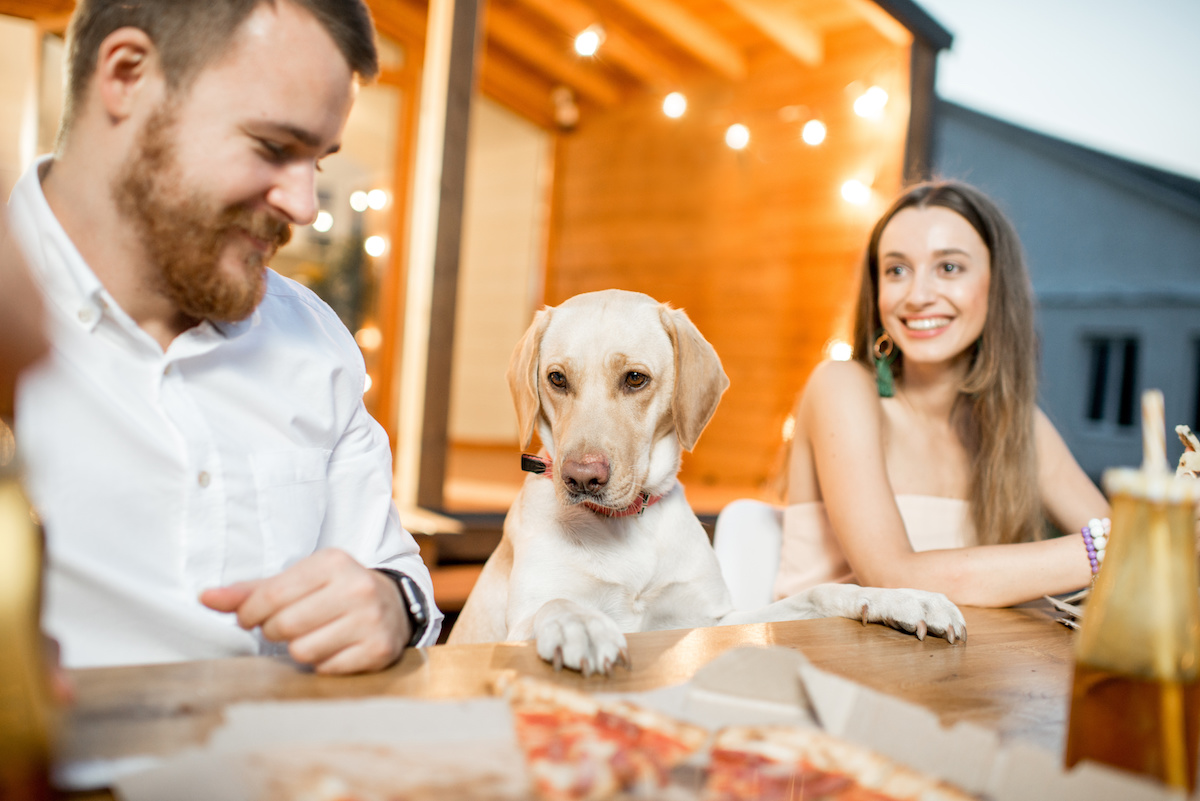 Duchy Holidays is a family run lettings company based in Perranporth. Offering over 150 holiday properties, from cool, shoreside apartments to traditional Cornish cottages and modern family homes. All our properties are a short distance from the beaches of the North Cornwall coast. Duchy Holidays take the hassle out of booking, so you can get on with enjoying holiday countdown. Get in touch and we'll find the prefect Cornish break for you.