Guest Blog - 'Newquay for Newbies'
29th March 2018
Introducing our first guest blog post! Over the past few weeks since the Visit Newquay blog went live, we have been on the hunt for visitors and locals to write their very own blogs for us about their experiences of Newquay. So, already we've been very lucky to have been contacted by a blogger all the way from London! Sage wanted to share her experience of her first visit to the town, and how it felt to be a 'newbie' in Newquay. Keep an eye out for her follow up blogs too!
Newquay For Newbies: First Impressions by Sage Fitzpatrick
Newquay has always been high on my list of places to visit in England. With it's stunning beaches, the rolling Cornish countryside surrounding it and the never-ending list of things to do and see. Oh, and let's not forget the cream teas and pasties! But from London, Newquay always seemed a bit too far to see for just a weekend. And how wrong could I have been. I found that Newquay is super accessible by coach, train and even air, and it made for the perfect long weekend escape.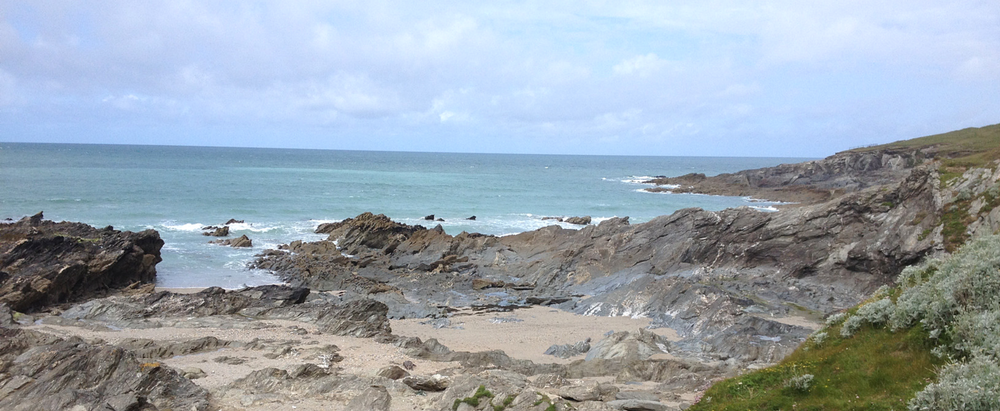 Straight to the Beach...
After a (very long) overnight coach from London Victoria, I arrived in Newquay for the first time a little worse for wear but keen to start exploring straight away. And at 7am when nothing apart from Costa was open, where did I end up heading? That's right, the beach. Towan Beach to be exact - complete with it's tall island and suspended footbridge, which is so beautiful to see just as the sun is rising and the tide is high.
Newquay is full of so many fantastic beaches, and in my opinion has some of the best in the UK. And during my first day I visited them all. If you've researched a little into the beaches in the area you may have already come across Fistral Beach, which I must say was one of my favourites. Walking to the beach from The Headland Hotel and Spa I noticed how similar this beach was to those I visited when living in Sydney. The rocks, the blue sea filled with early morning surfers trying to catch a wave, and the coastline stretched out in front of you, it was all new yet so familiar. And by the sheer numbers of surfers out there I could see why Fistral is considered one of the best surfing beaches in the UK and Europe.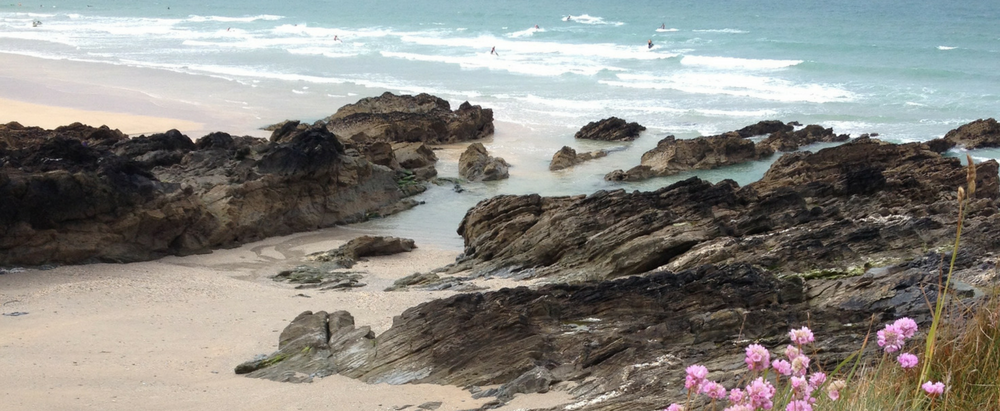 Mouthwatering Cornish Food
This may not be the rule for everyone, but for me cream tea is something you must have when in Cornwall (as well as a pasty). In Newquay I noticed there was an abundance of cafes serving cream tea and it was hard to know which one to go for. After a lot of research online I found Café Cloud. With its white walls, pale blue polka dot table covers and floral cups and saucers I knew immediately I'd found a great place. The scones were still warm when they were placed on my table and were served with beautiful homemade strawberry jam and a huge helping of clotted cream. Which earned them huge brownie points as I find in most places you never get enough. Or maybe you do and I'm just greedy! But don't worry if you're not a cream tea eater, they have a wide selection of cakes on offer, as well as freshly made quiches and sandwiches.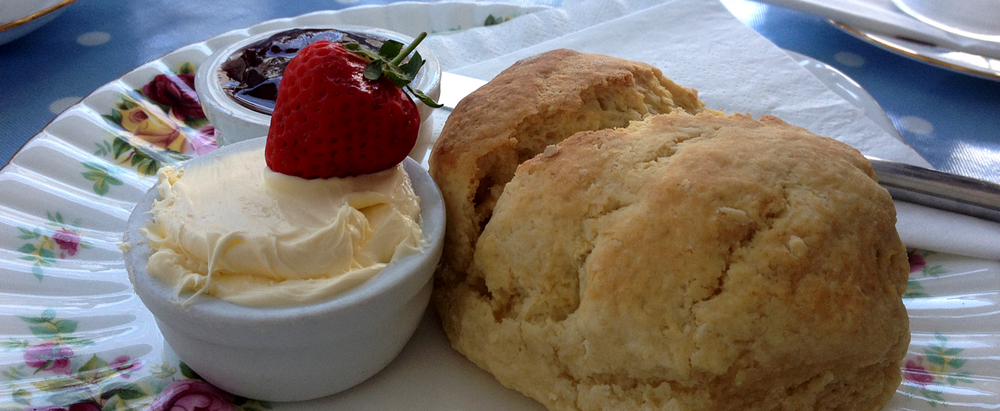 Beach After Beach, After Beach...
I mentioned earlier my love for Fistral Beach, but by the time the day was done, it had some tough competition as my favourite Newquay beach. I didn't visit during proper beach weather, but I could imagine if you visited during the height of summer you'd be stuck as to which beach to spend a day at. Tolcarne Beach offers excellent views of the cliffs that make up the Newquay coastline, which would make a perfect spot for a family holiday photo. And then there was Lusty Glaze Beach. I read that it was crowned 'Beach of the Year' by The Times and The Sunday Times just last year and I can really see why. This secluded cove is so tranquil and I know it would make for the perfect setting in which to spend a sunny day.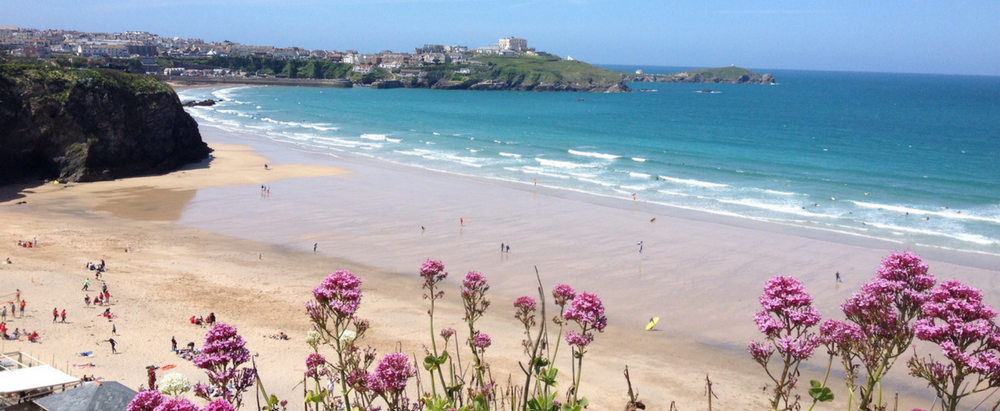 Well, hopefully reading about my first day in Newquay has given you some ideas on what to see and do on your future trip to this wonderful seaside town. After a long and enjoyable first day in Newquay I headed off to bed super early (boring I know). My plans for the next few days were jam packed and I wanted to be fresh before the Wildlife Sea Tour I was going to embark upon the next day. If you want to see more of Newquay through a 'newbies' eyes, keep an eye out for more of my guest posts.
By Sage Fitzpatrick
Sage is a tattooed, tea drinking girl who is always reading and travelling the world. When she's not writing for Visit Newquay she spends her time blogging about her travels over at A Virtual Postcard. You can keep up to date with her travels over on Twitter and Instagram.