Guest Blog - 'The Community Chap'
10th April 2018
Welcome to our very first blog post from Newquay local, social media guru, campaigner, fundraiser and all-round 'Community Chap' - Jon Goodman. He's a very good friend of ours here at Visit Newquay and we're proud to share with you all how much he does for our beloved town. Here's Jon's first blog about one of his most successful projects and one of Newquay's most iconic landmarks – the Huer's Hut. Keep an eye out for Jon's future blogs if you're interested in finding out more about what he does for the Newquay community!
'The Community Chap - Rebuilding the Huer's Hut'
So I'm Jon, the 'Community Chap'. I spend most of my days in front of a screen running lots and lots of social media pages and groups, mostly based on the same topic... Newquay. I run events for charities, coffee mornings for members of my groups to meet up. I do campaigns to sort things out that members of our community think need a tweak. Basically, anything that is to do with our community, I'm normally somewhere in there involved... and I LOVE IT! Who wouldn't? Oh, and that is just a small part of what I am involved in and I hope to tell you more in future blogs.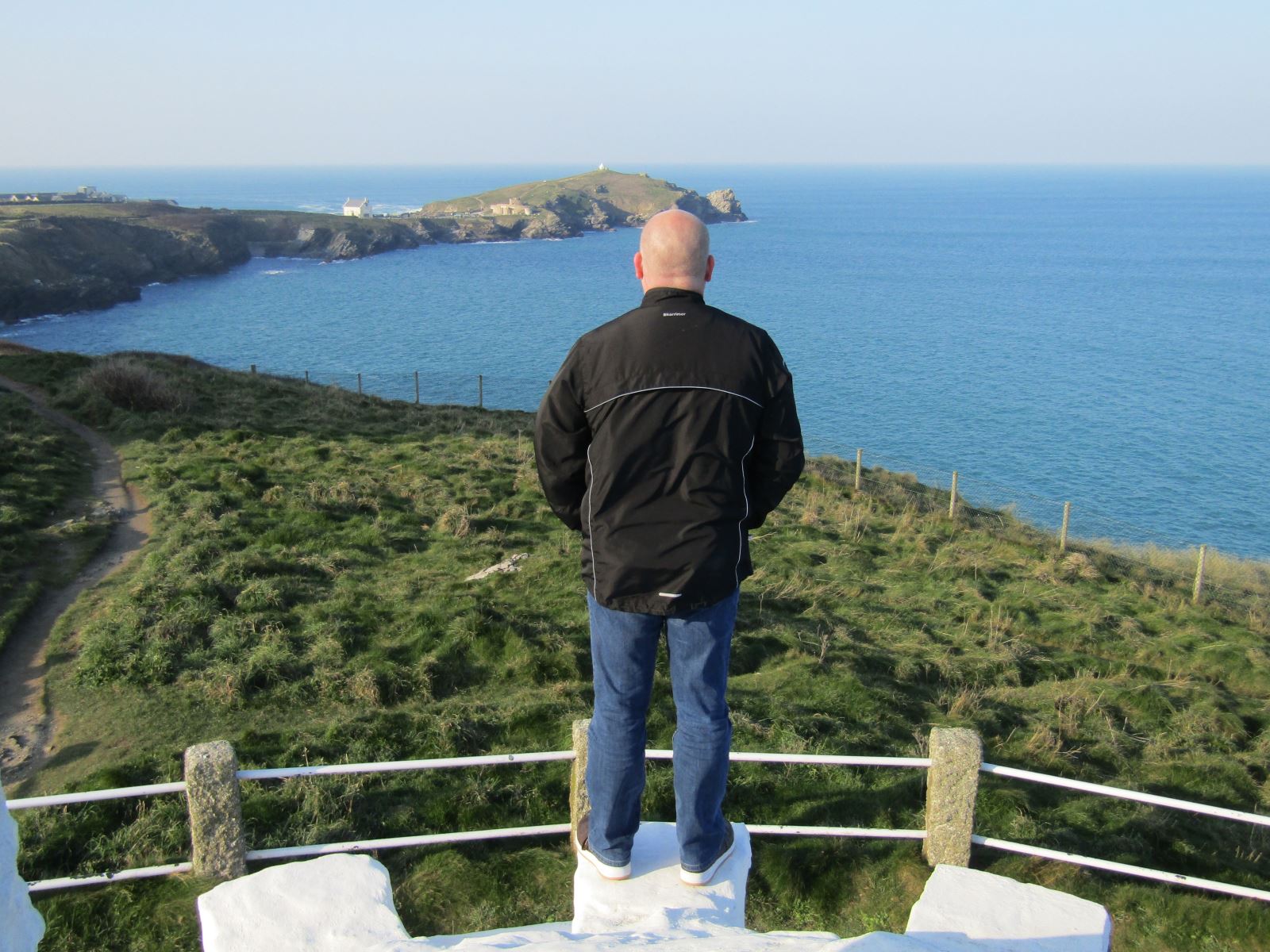 What is the Huer's Hut?
Talking of campaigns, here's something I was involved in a few years ago. If anyone knows our awesome town then they will know of the 'Hut' or as it's called to us locals - the Huer's Hut. In a nutshell it's THE most important building in our town that housed a Huer, a man that would look out for shoals of mainly pilchards, give the 'Huer's cry' and the fisherman would go out and catch the fish whilst the Huer guided them all. With pilchards (fishing) being the commodity of the day and a huge industry, it was basically what helped build the town and nearly everyone living here was involved in this industry in one way or another.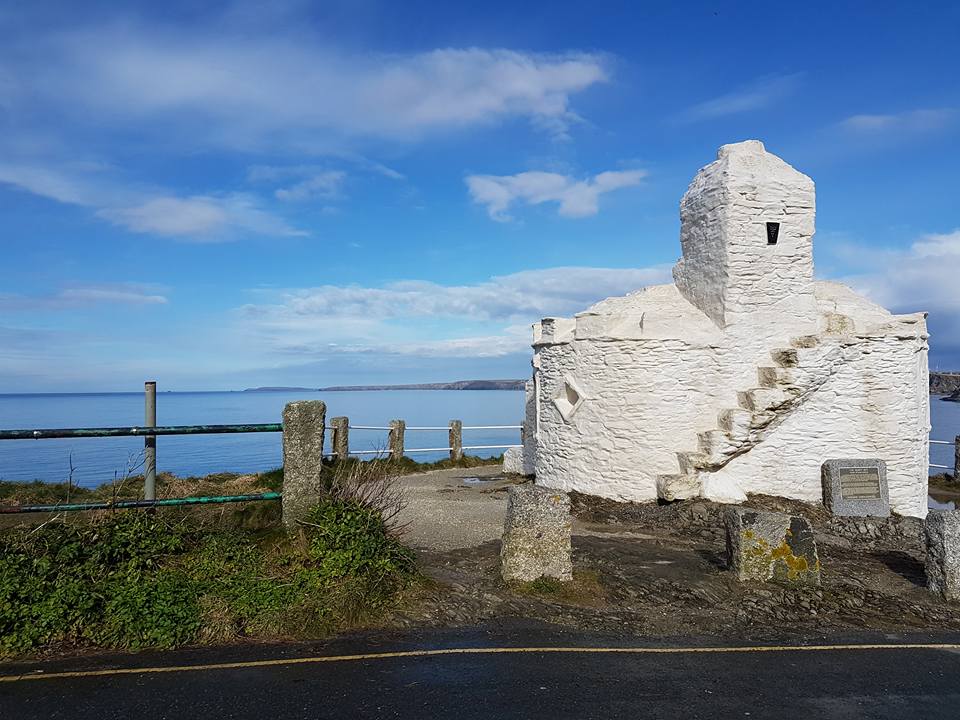 Fundraising with Phillip Schofield!
In recent years the Hut fell into disrepair and I spearheaded the fundraising campaign for repairs, and I have an ongoing fundraising project to keep the Hut in good condition for future generations. The council finally found the grants to get it refurbished, so the money raised by a crowdfunding campaign I did sits in a Town Council account and pays for its yearly maintenance. Even Newquay's very own superstar Phillip Schofield donated a huge amount to it. This is something I personally was very grateful for, so grateful I had a special image of the Hut framed for him and we met (along with his lovely wife Steph and legendary mum Pat) on a very wet day at the Hut for me to present it to him.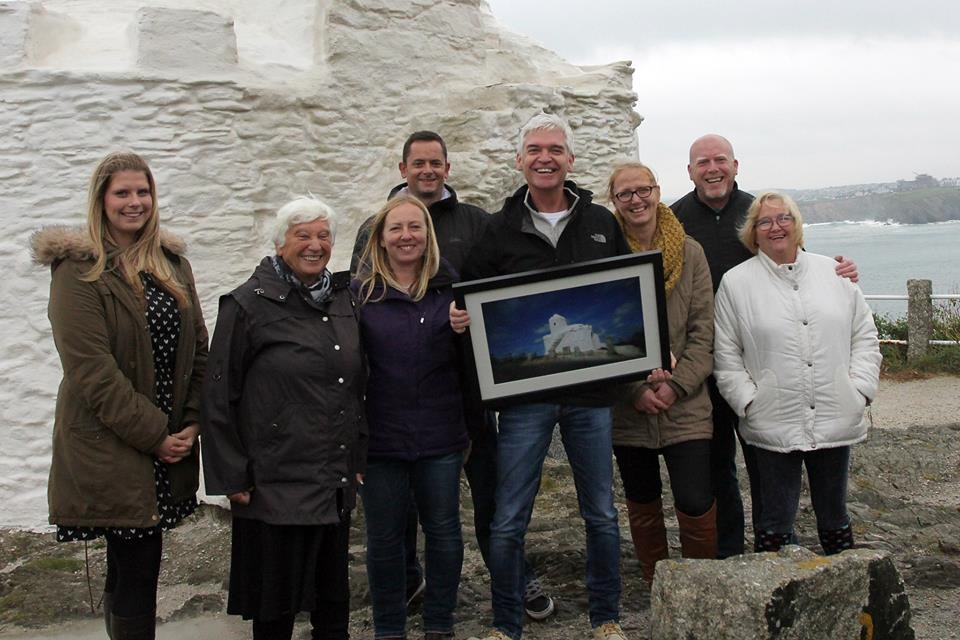 My Happy Place
I spend a huge amount of time at the Hut nowadays and it's a place that really makes me feel good. You can see a lot of our amazing town from there and when there, with the views out to sea, it's a great place to have a good think... Next time you are here, try it, you'll probably see me there. I have the keys to its gates and I will give you a brief chat about its history.
So now the Hut sits proud looking over the town, elegantly white on a beautiful sunny day yet darkens when it rains. It's a living, breathing building made up of limestone, lime mortar and lime wash, all designed to allow it to breathe, literally. When it rains, it soaks the rain in and darkens in colour and as it dries it pushes the water out and becomes a brilliant white again.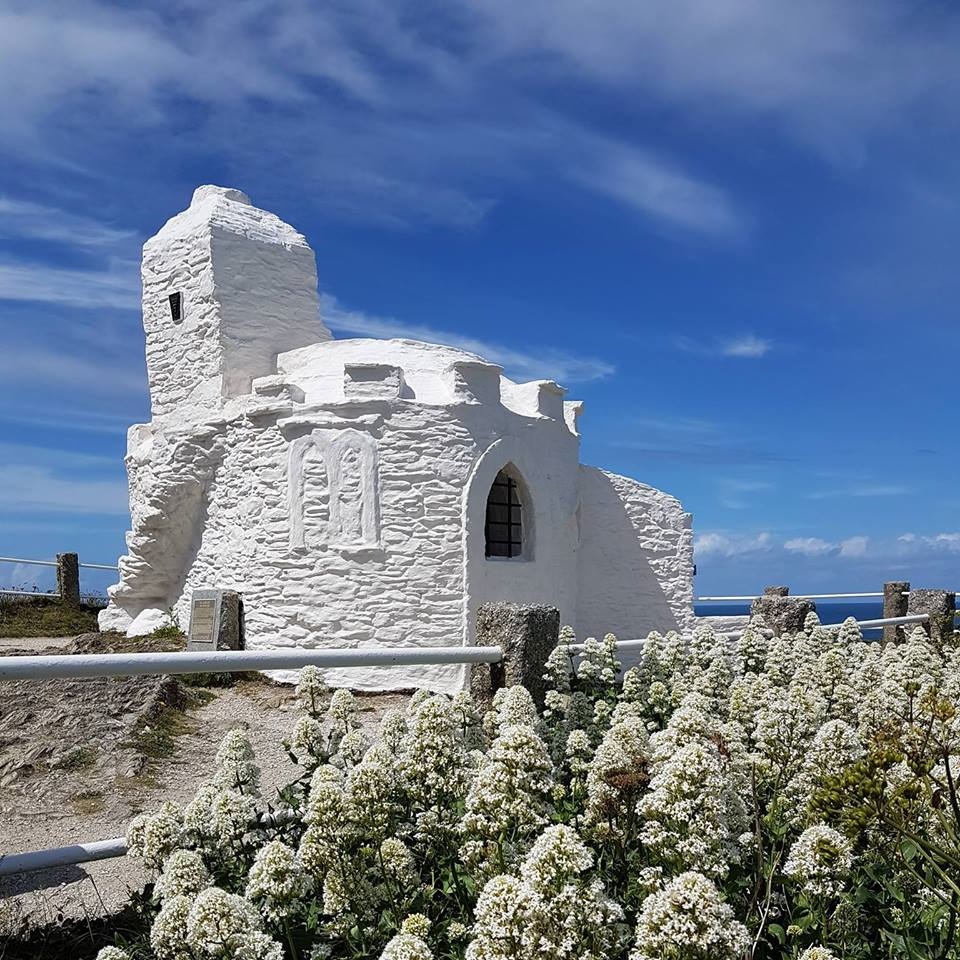 Keeping the History Alive…
We teach the younger generation all about the Huer's Hut too. During the first week of July we spend the week giving lessons to all the infant school children in the area and they love it. It is vital for us to keep the history of Newquay alive and make sure that future generations of residents never forget how the town developed, this is a passion of mine and I enjoy every moment of it.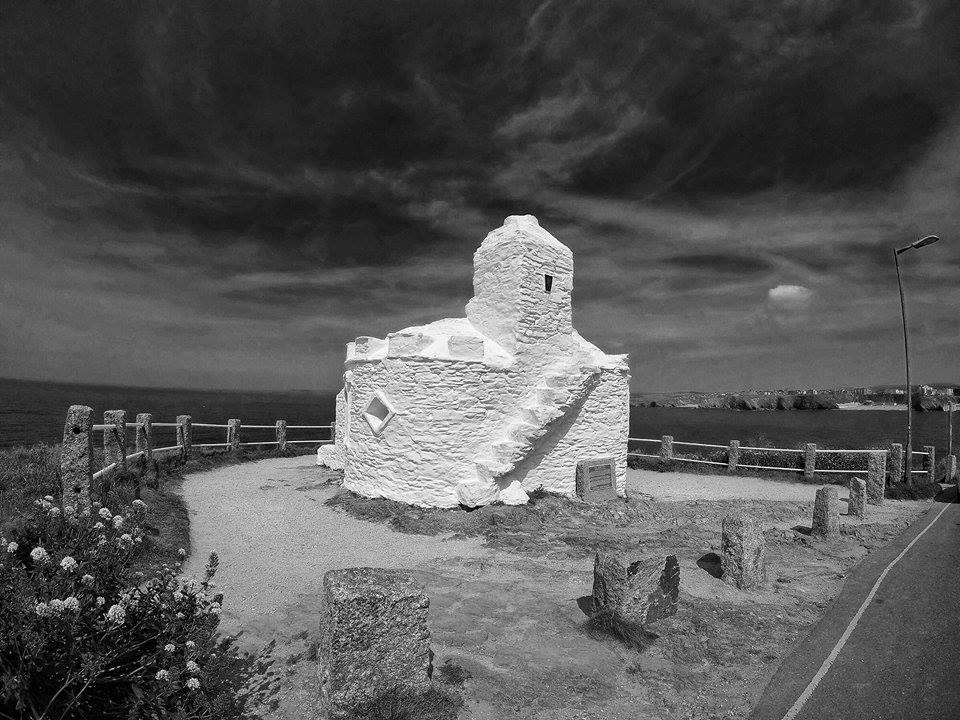 Come and See The Huer's Hut!
I'd love for you to pop up to the Hut when you visit Newquay, it's not the biggest building you will see but it is the most unique you will see and when you are there just stand there and take in the views. Imagine being the Huer looking for the fish, but most of all do what I do, stand there, look around, and make all the good thoughts flood through you. I find it a great place to do this and a great place to make you feel 'good.'
Jon