Visit Newquay's Family Day Out at Newquay Zoo
10th May 2018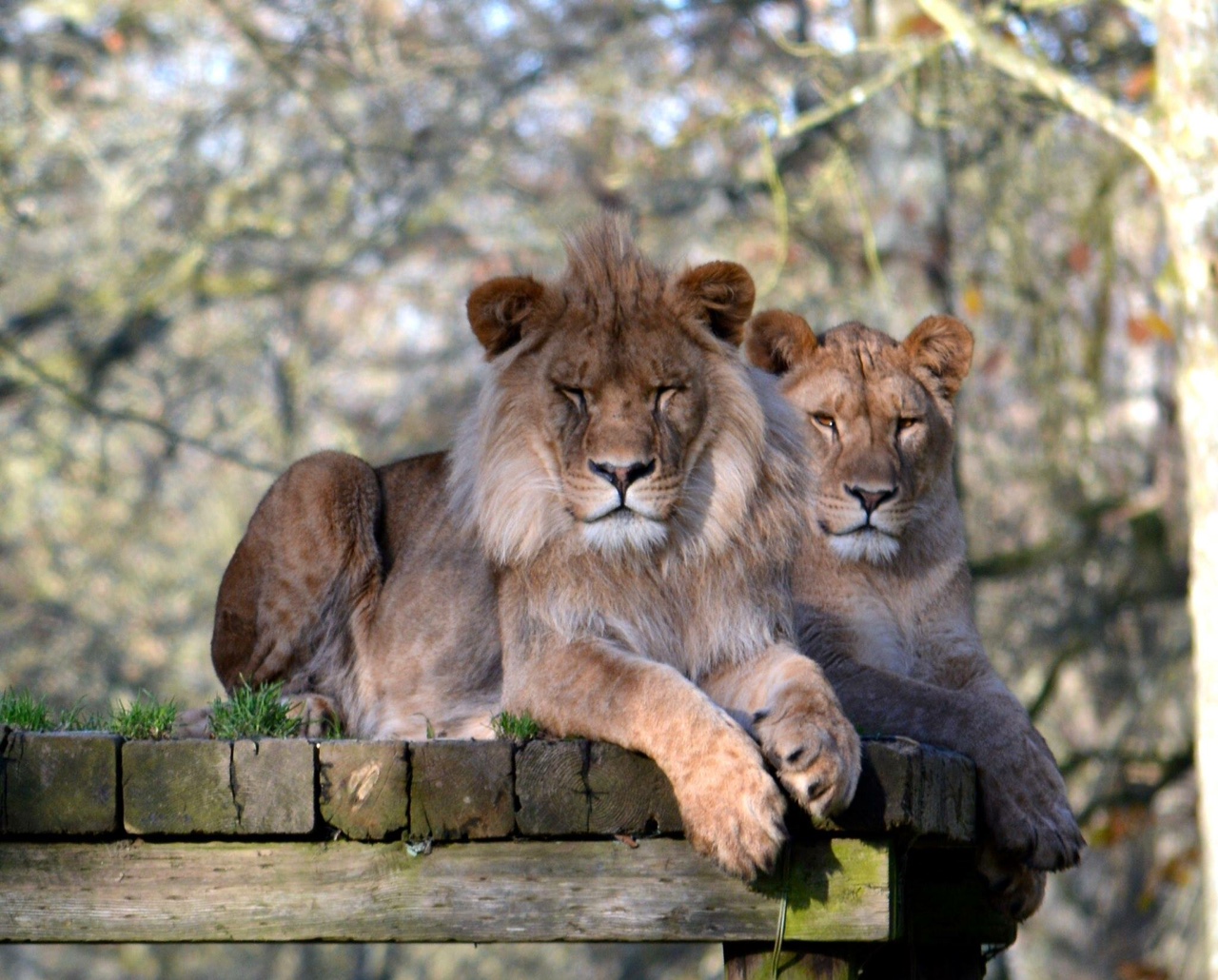 Last week we were lucky enough to be invited to Newquay Zoo for an experience day! We thought what better opportunity for us to write our very own blog on what it's like to spend a day at the zoo in Newquay. So, we sent our Visit Newquay website editor, Stefanie, along with her family out for the day, and it's safe to say they all had a lot of fun! Keep reading for more on Stefanie and family's fantastic experience day at Newquay Zoo.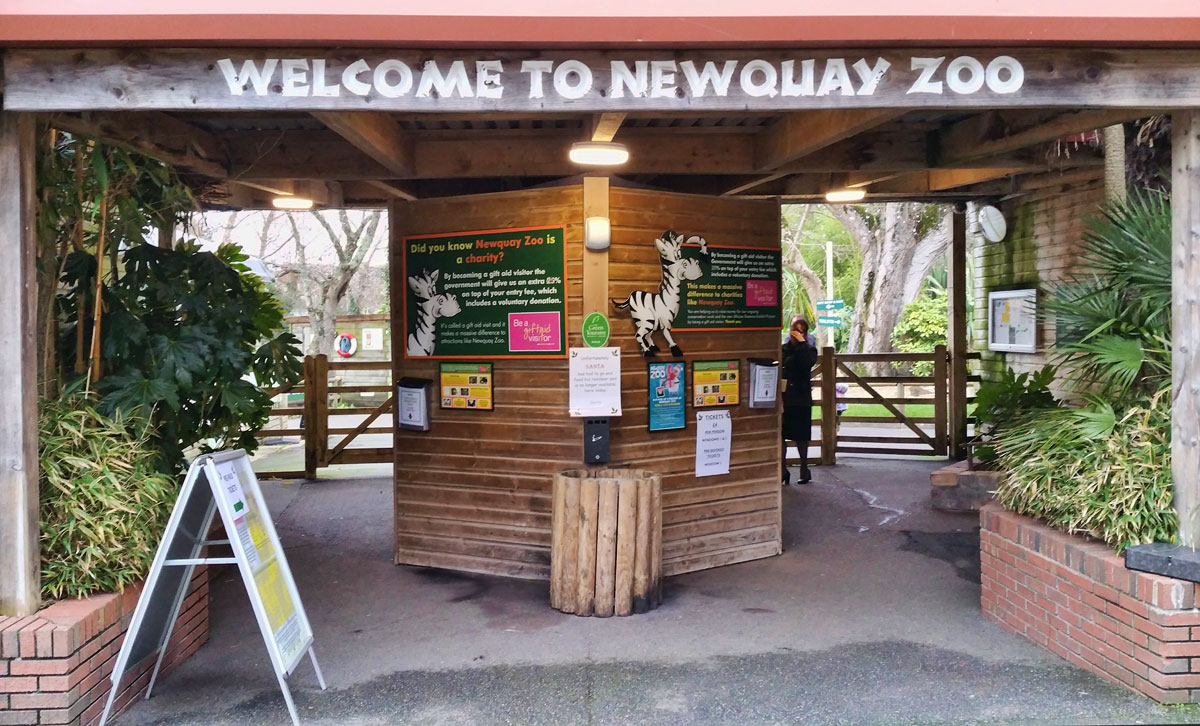 Our Family Day Out at Newquay Zoo
I'm going to start by saying that I was a very popular member of the family when I told my nephew that I was going to take him and the rest of the family to Newquay Zoo for the day. As soon as I met him outside the entrance of the zoo, he ran at me, jumped up and gave me a huge hug. 'Hi Steffi!' He's 5 years old and a typical little boy, so this had never happened before!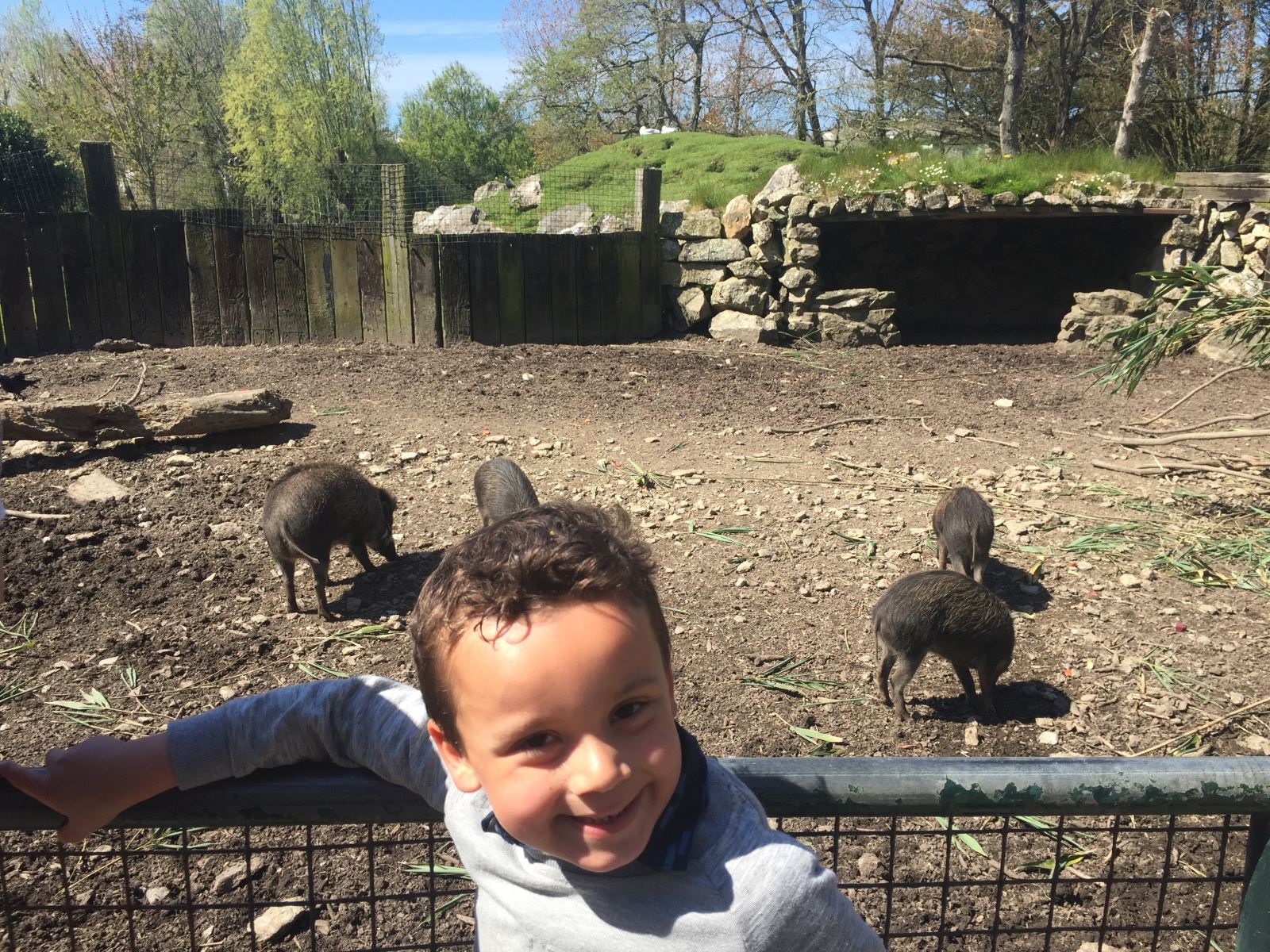 First Impressions
As soon as we walked through the entrance, we were greeted over the tannoy by an announcement that the Meerkats were going to be fed in 5 minutes, so we raced over to the other side of the zoo to their enclosure. In our haste, I still managed to take some photos of the beautiful blossom trees that were scattered across the park. The multiple shades of pink against the blue and white backdrop of the sky and clouds made for a picture-perfect walk, and also makes my iPhone 6 look like a professional camera!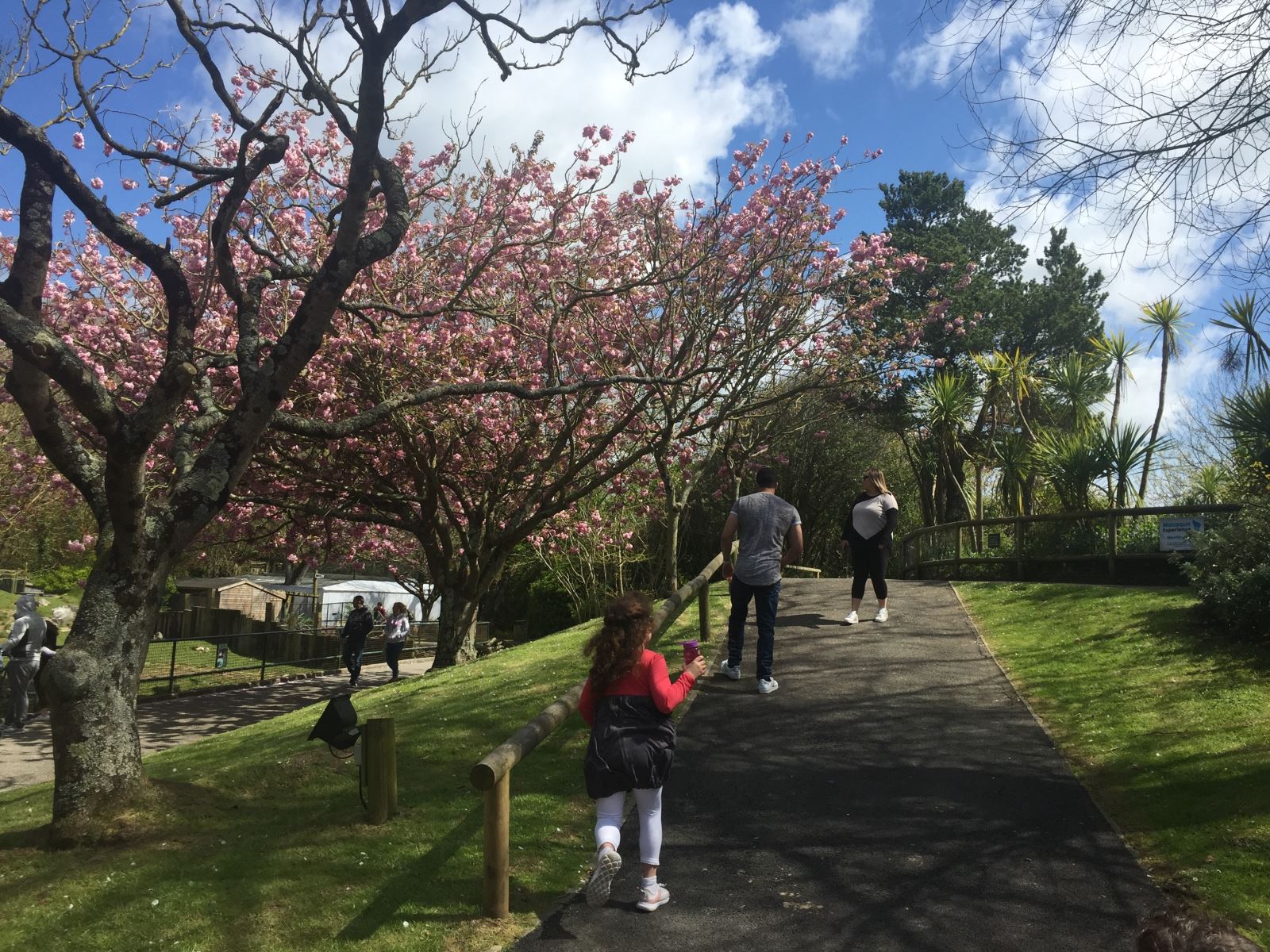 The Meerkats
When we arrived at the Meerkat enclosure, we were greeted by Reanne, the zookeeper who would be doing talks around the zoo for the rest of the day. She was so engaging, interesting to listen to and really got the audience involved. We learnt how a group of Meerkats are called a mob, and the 5 words we should remember to describe Meerkats: 'intelligent, aggressive, territorial, social and smelly.' I didn't take any notes for this so I'm quite proud I remembered these words. I obviously learnt something from Reanne!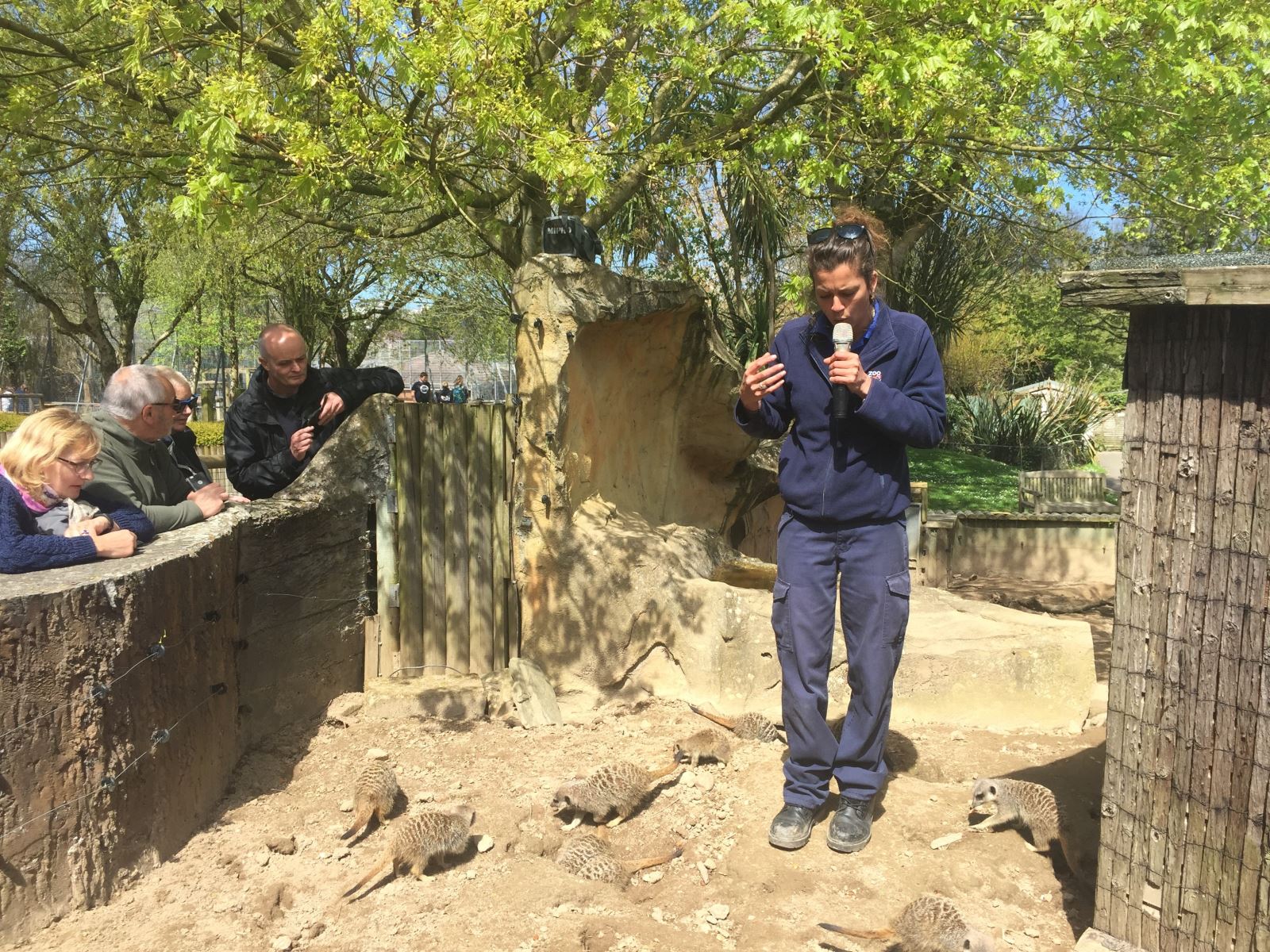 Newquay Zoo's Friendly Peacock
After the talk, we began walking around the rest of the park. We saw so many incredible animals, but one animal that we saw more often than not… Was the Peacock. We bumped into him as soon as we entered, we saw him strutting his stuff past the lions, and I'm pretty sure he sat and listened to the Meerkat talk with us. When we sat down to eat a pasty on the picnic benches, he spread his tail and unfurled a glorious array of coloured feathers and paraded up and down the picnic area. I think he was trying to warn off the other birds, and of course he wanted a bit of my pasty. That's the only reason he let me get so close to take this picture!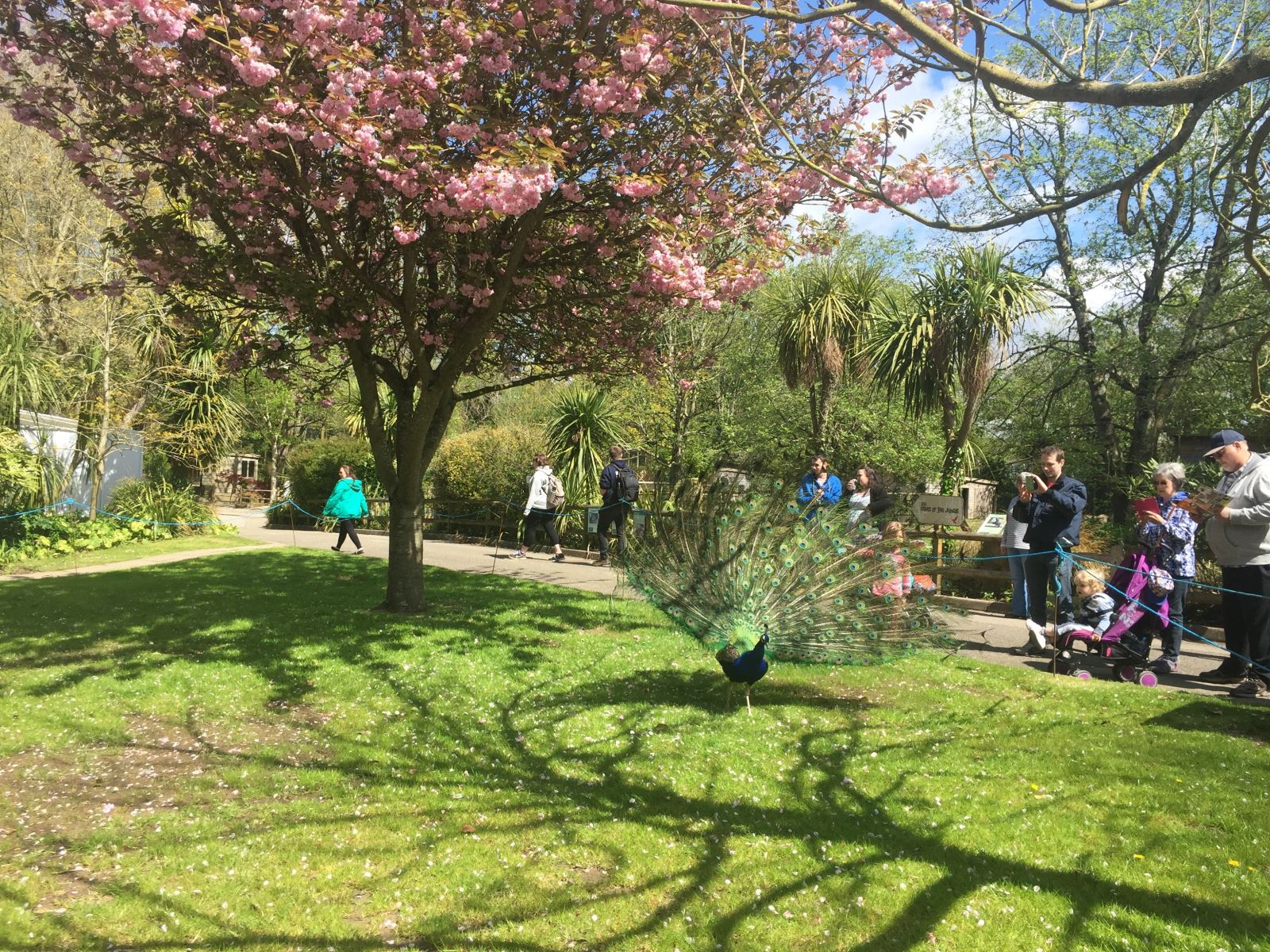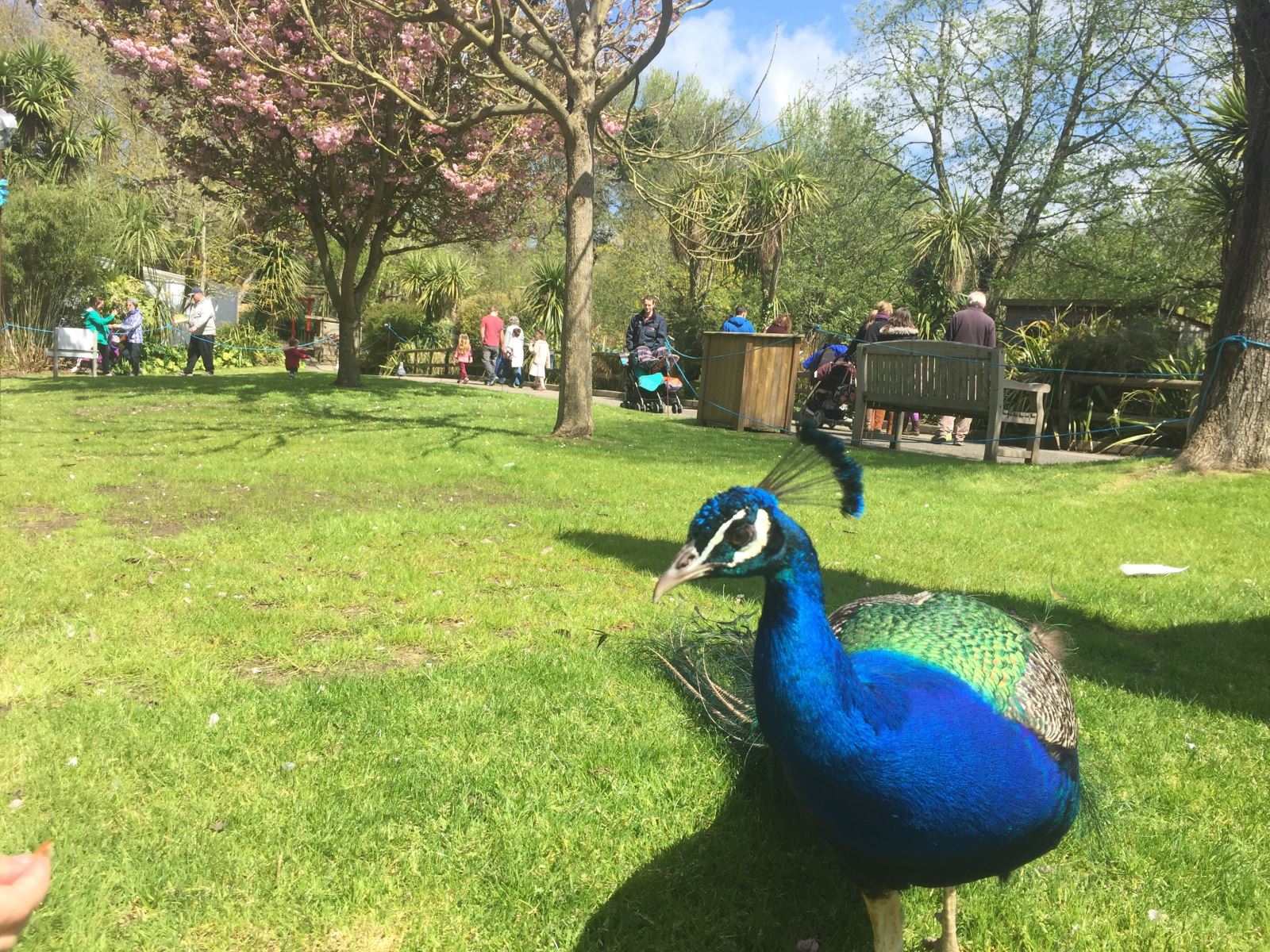 The Dragon Maze
Once our bellies were full, we walked through the oriental garden, crossed the red bridge and watched the otters splashing around in the stream. We then came across the Dragon Maze, the kids were so excited they ran in and got lost before I could take a photo! We wondered through the high hedges, trying to find our way out, and of course the kids beat us. The maze was a lot of fun especially if you've got kids to chase around in there.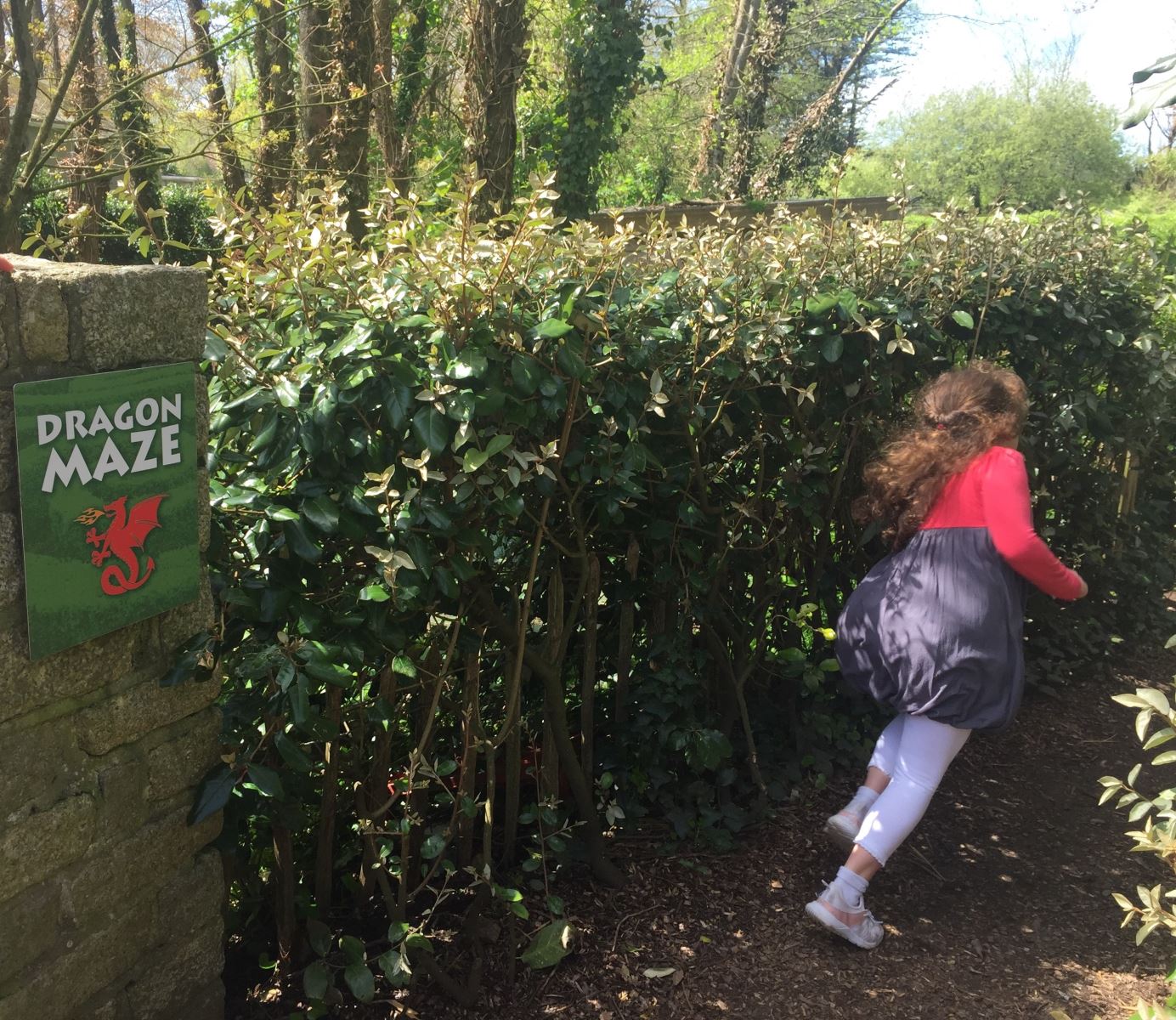 Creepy Crawly Encounters
The next tannoy announced that there would be a chance to get up close to some animals! So, of course we ran over to the encounter area. Reanne was there waiting with a box covered over with a cloth. She asked if anyone could guess what was in the box, and my nephew shouted 'Cockroach!' So she called him up to the front and he got to hold a hissing cockroach! We learnt that if Cockroaches were to die out, we would also die out within 2 years. This is because they recycle everything they eat into nutrients, which nourishes growing plants! Interesting. Although I did not want to touch it when it was passed round!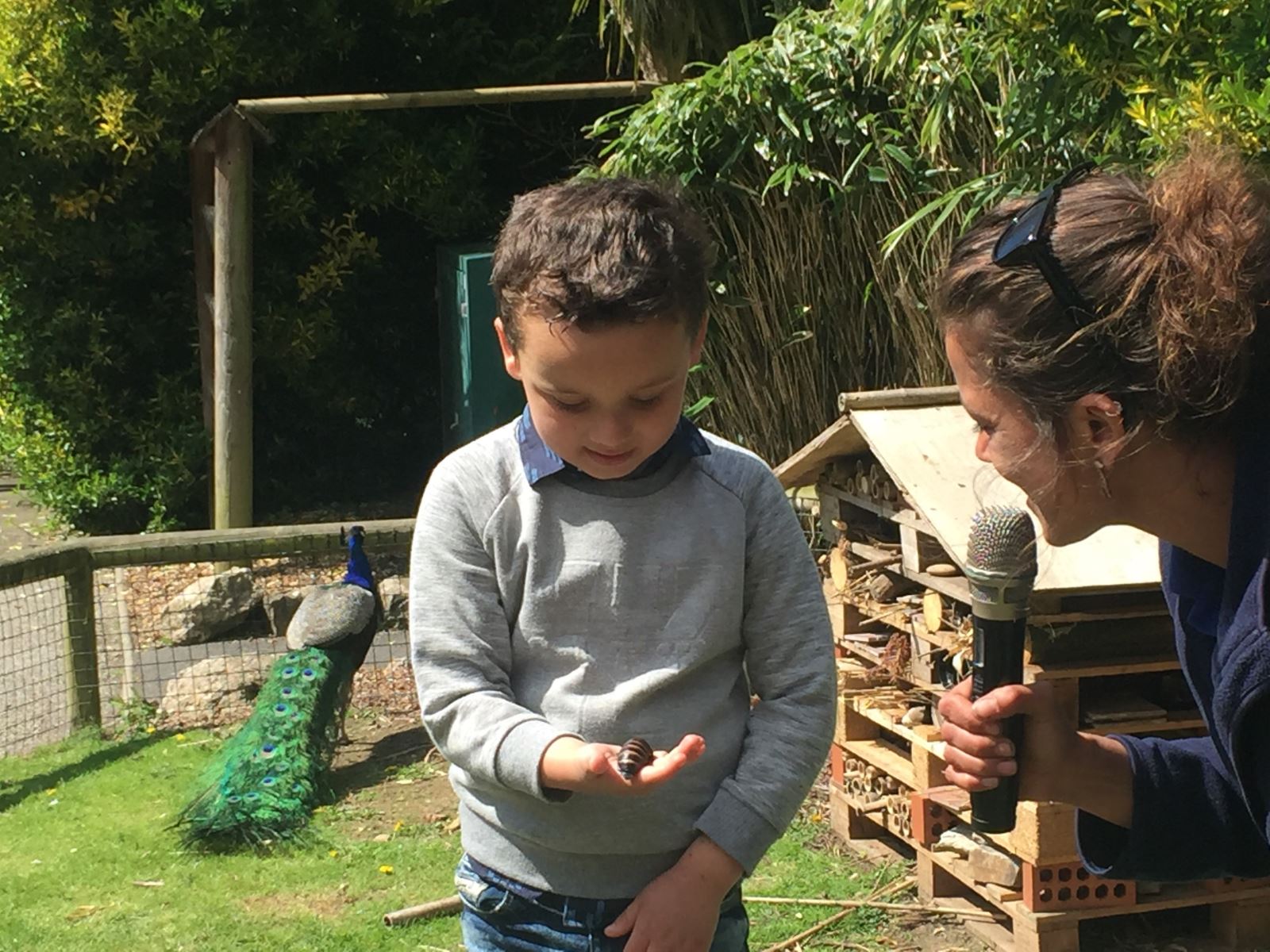 Interesting Talks Throughout The Day
One thing that I took away from our day at Newquay Zoo, and something I knew I wanted to highlight in my blog was how great all the talks and encounters were with Reanne. After the cockroach encounter, we went to feed the Warty Pigs (we threw fruit, seeds and nuts across the enclosure and watched as they eagerly ran to find it all!), who we learnt were going to be extinct in the next few years which was really sad to hear. Reanne also talked about the lions, and how their enclosure was a perfect fit for them as they sleep 20 hours a day! Finally, we watched as the penguins were fed and Reanne informed us what we can do ourselves to help protect marine wildlife. She even gave us all a handy leaflet telling us which fish are best to buy.
We all agreed that Reanne made our day out very personal, as she spoke with us and answered all our questions throughout the day. She got all of the children involved, and she made all of her facts interesting and funny. So, I just wanted to say how great the staff at Newquay Zoo really are!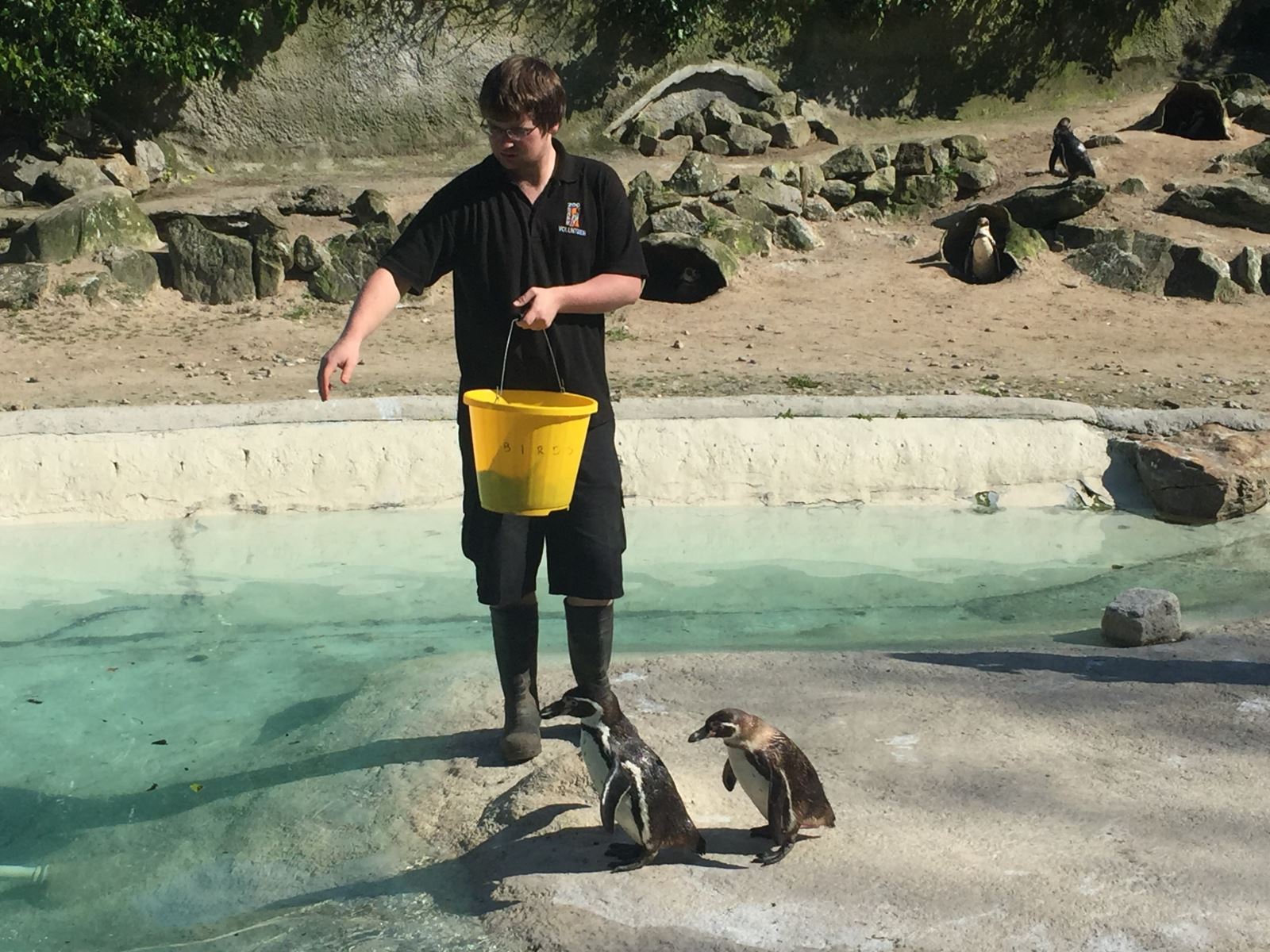 Overall, the Perfect Family Day Out!
Well, our day ended with the penguin feeding, some magnum ice lollies, and a trip to the gift shop. I bought a penguin key-ring because they were my favourite animals that we saw. They're so cute! Anyway, I hope my blog gave you an idea of what it's like to spend a day at Newquay Zoo. You can see that they work tirelessly to ensure the animals are all looked after, but also the people who come to visit. Hopefully I've made you want to come and see what it's like for yourselves!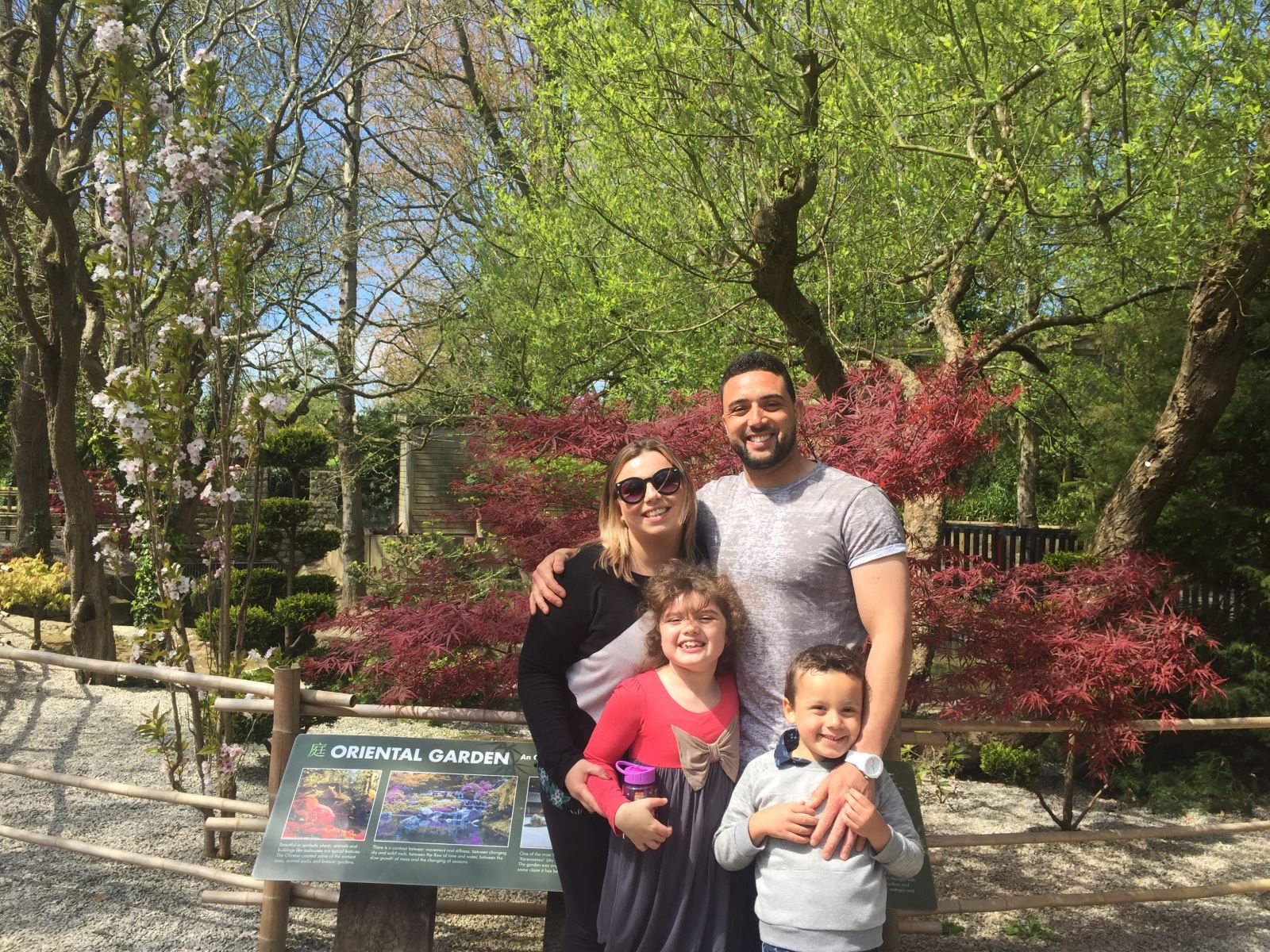 Speak soon on my next experience blog!
Stef x