Top 6 Places to Visit on Public Transport from Newquay
23rd June 2018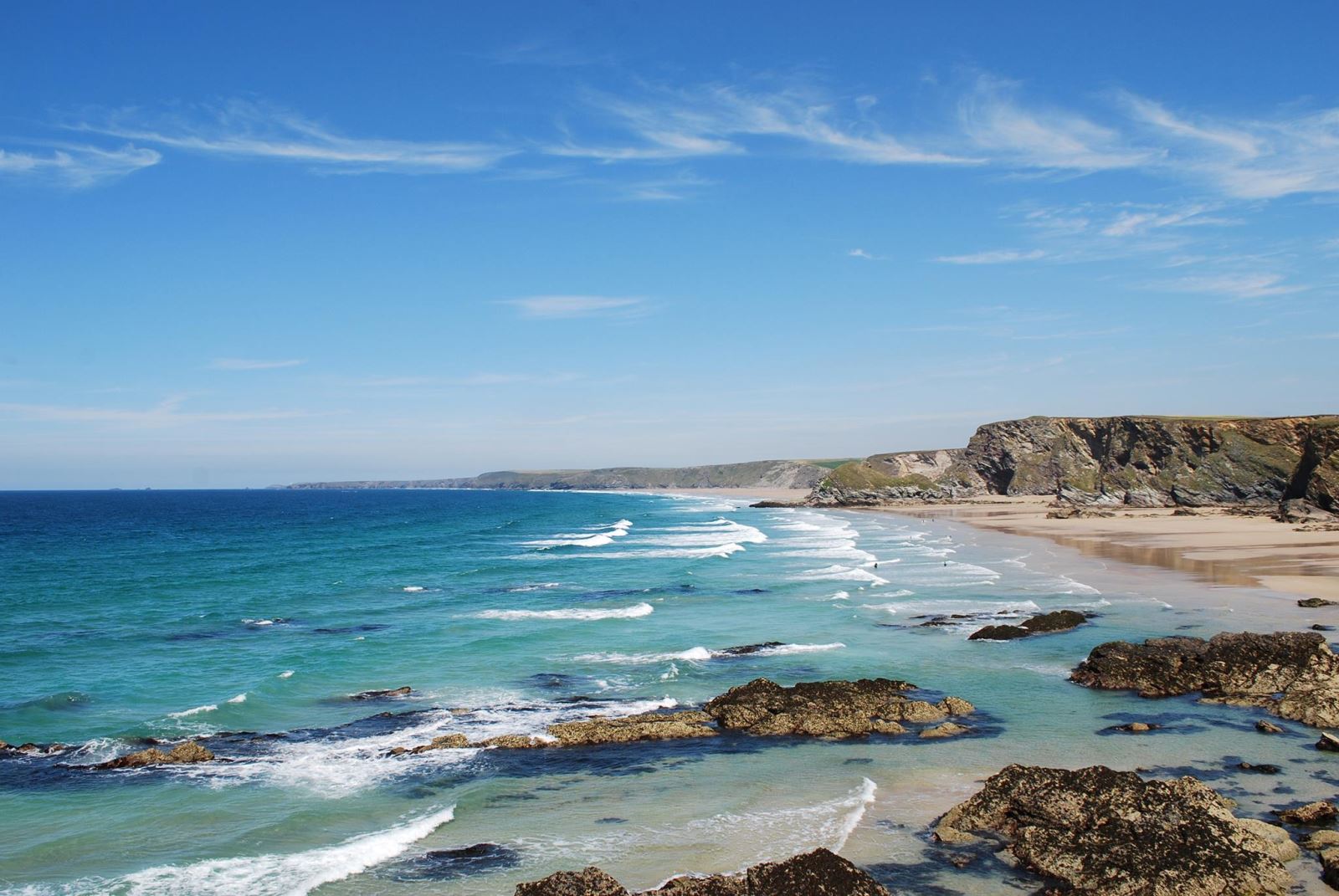 So, you've seen Newquay. You've used our handy guide on how to 'See Newquay's Top Sights in a Day' 😉 you've walked every beach in sight, you've seen the Huer's Hut and the Island House, you've eaten as much fish and pasties and Cornish cream teas as you possibly could, and now you're getting itchy feet.
'We have a few spare days, where else can we adventure to in Cornwall?' We hear you say. 'But we don't have a car!' Well, fear not because we have hand-picked for you our top recommendations of places to visit outside of Newquay, using ye old faithful – public transport! All of our choices only require one bus, and take no more than an hour to reach.
We know that there's not many places in Cornwall that can beat Newquay, but we've chosen some beautiful places that definitely give us a run for our money! Keep reading to find out our top places in Cornwall that you can easily reach from Newquay using public transport.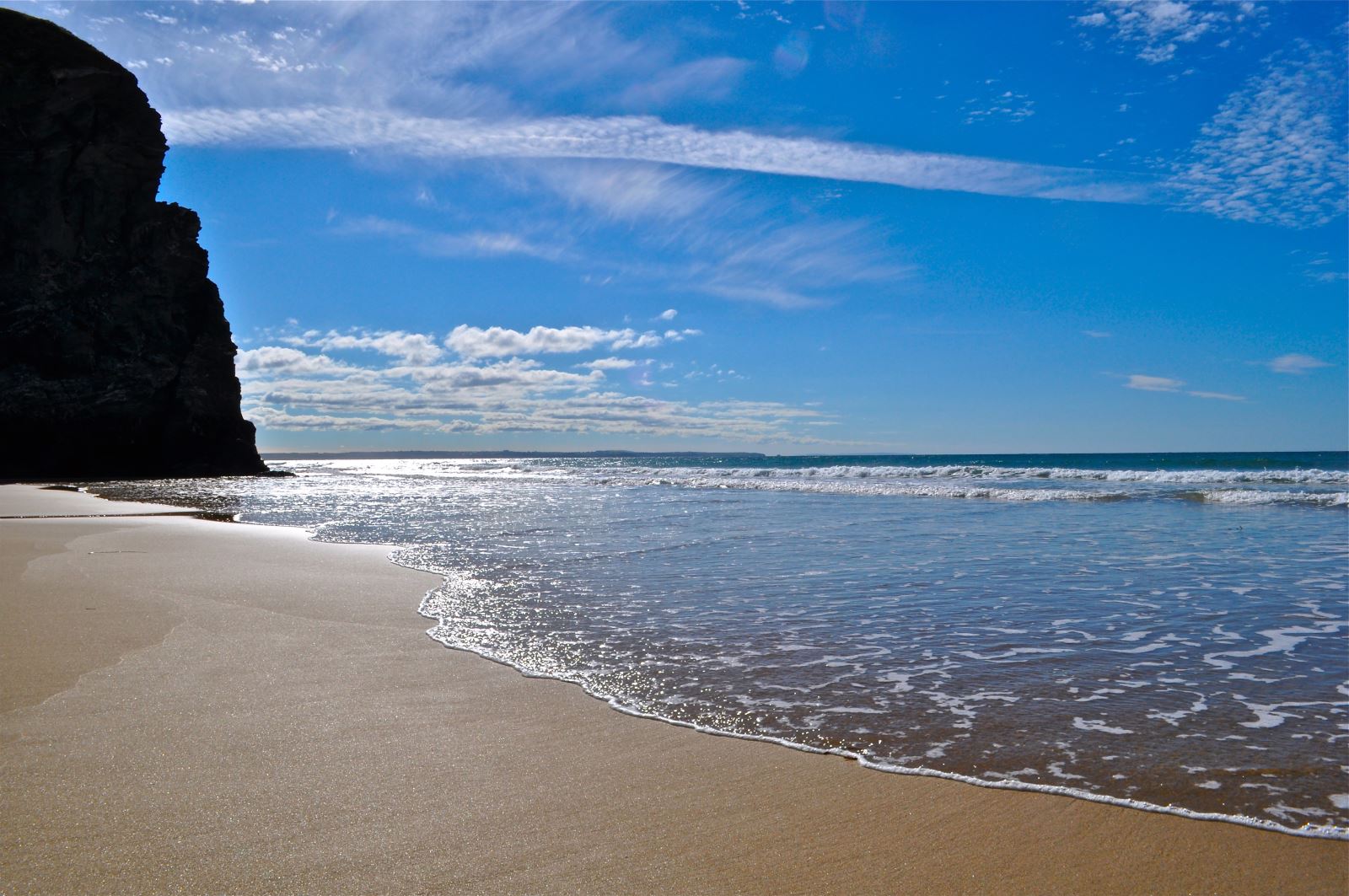 1. Padstow
Padstow is a working and friendly harbour town located on the North Cornish Coast. It's one of our top recommendations for you, because it's so very traditionally Cornish! Everything you need is nestled in the harbour front, including boutique shops, quaint cottages, unique cafés and plenty of fish and chips, ice cream and pasty shops. Padstow is also located on the Western side of the Camel Estuary, so you can rent bikes and cycle along the stunning riverside trail.
Padstow is such a vibrant and picturesque place to visit, and it's only a short bus journey from Newquay! The easiest and quickest way to get to Padstow from Newquay using public transport, is to take the A5 First Kernow Bus. The A5 runs hourly, and has been voted one of the best scenic public bus routes in the country, as it follows the rugged Cornish coastline most of the way to Padstow. It's the only place we've chosen that takes over an hour to reach, but it still only takes an hour and 15 minutes on the bus.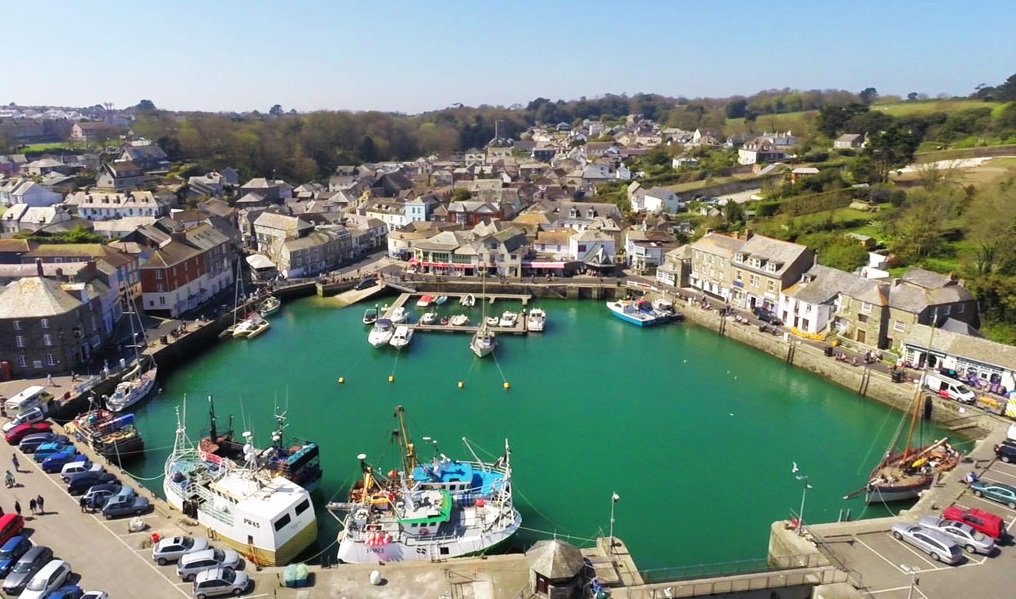 2. Truro
Truro is the main city and the central hub of Cornwall! It's the best place to visit if you'd like to go shopping, see the spectacular Cathedral, visit the Royal Cornwall Museum, go to the theatre, and all the perks that come with the city life, but you're still in lovely Cornwall.
It's super easy to get to Truro using public transport. You can take the number 90 First Kernow bus, which is the quickest route that gets you into Truro in about 50 minutes. Or, you can take the more scenic bus routes, like the 85 or the 87. These take you through some lovely coastal towns and villages, which we might have included in our next couple of recommendations… Maybe you could do a couple of these on your way to Truro! The Truro buses all run hourly, however because you've got 4 choices of bus, they come every half an hour or so. Easy peasy.

3. Crantock
Crantock is one of Newquay's beloved neighboring villages, and it is home to (in our opinion) one of the best beaches in Cornwall. If you're looking for a typical little Cornish village, Crantock is the one to visit. It's very quaint and pretty, with narrow winding roads, thatched roof cottages, a small local store, a couple of village pubs and a huge golden sandy beach surrounded by sand dunes on its doorstep.
To get to Crantock, take the 85 First Kernow Bus. It's the Truro bus as mentioned above, but it stops off in Crantock. It leaves every hour and it takes around 20 minutes to get there. You can also walk there from Newquay along the Gannual Estuary. Cross over the tidal footbridges, or if the tide is high catch the seasonal ferry.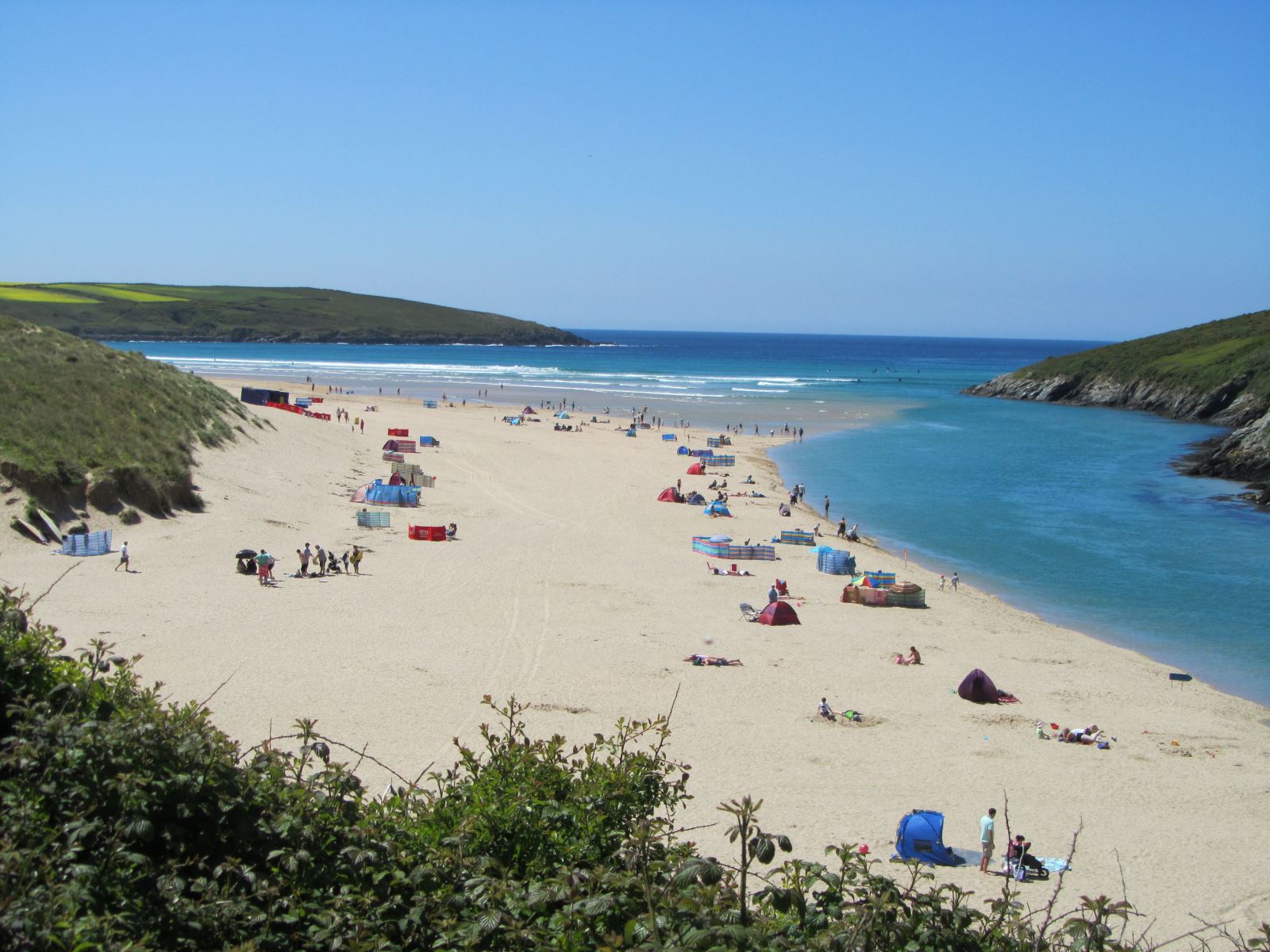 4. Holywell Bay
Holywell is another small but beautiful Cornish village with an impressive beach. It's a popular filming location for 'Poldark' - the BBC TV series set in Cornwall, so if you're (really) lucky you might even catch a glimpse of Aiden Turner! Make sure you keep an eye out for Holywell Bay's most iconic feature - the twin rocks that sit just off the coast, known as the 'Gull Rocks' (pictured below).
Holywell is just a couple of bus stops after Crantock! So once again, you can take the 85 First Kernow Bus. Or you can kill two birds with one stone and see both! Spend the morning in Crantock, then hop back on the 85 bus over to Holywell Bay in the afternoon. What a day!

5. Perranporth
Perranporth is a seaside town very similar to Newquay, just a little smaller. It has lots of local shops to explore, some great places to eat, and a huge expansive beach that is perfect for dog walking. It is also home to the UK's only bar that is actually located on the beach! They've even got a beach pool (pictured below). Jealous.
To get to Perranporth from Newquay, you can take the number 87 First Kernow Bus. It's one of the Truro buses again, but it stops off in Perranporth. It leaves every hour and it takes around 35 minutes to get there.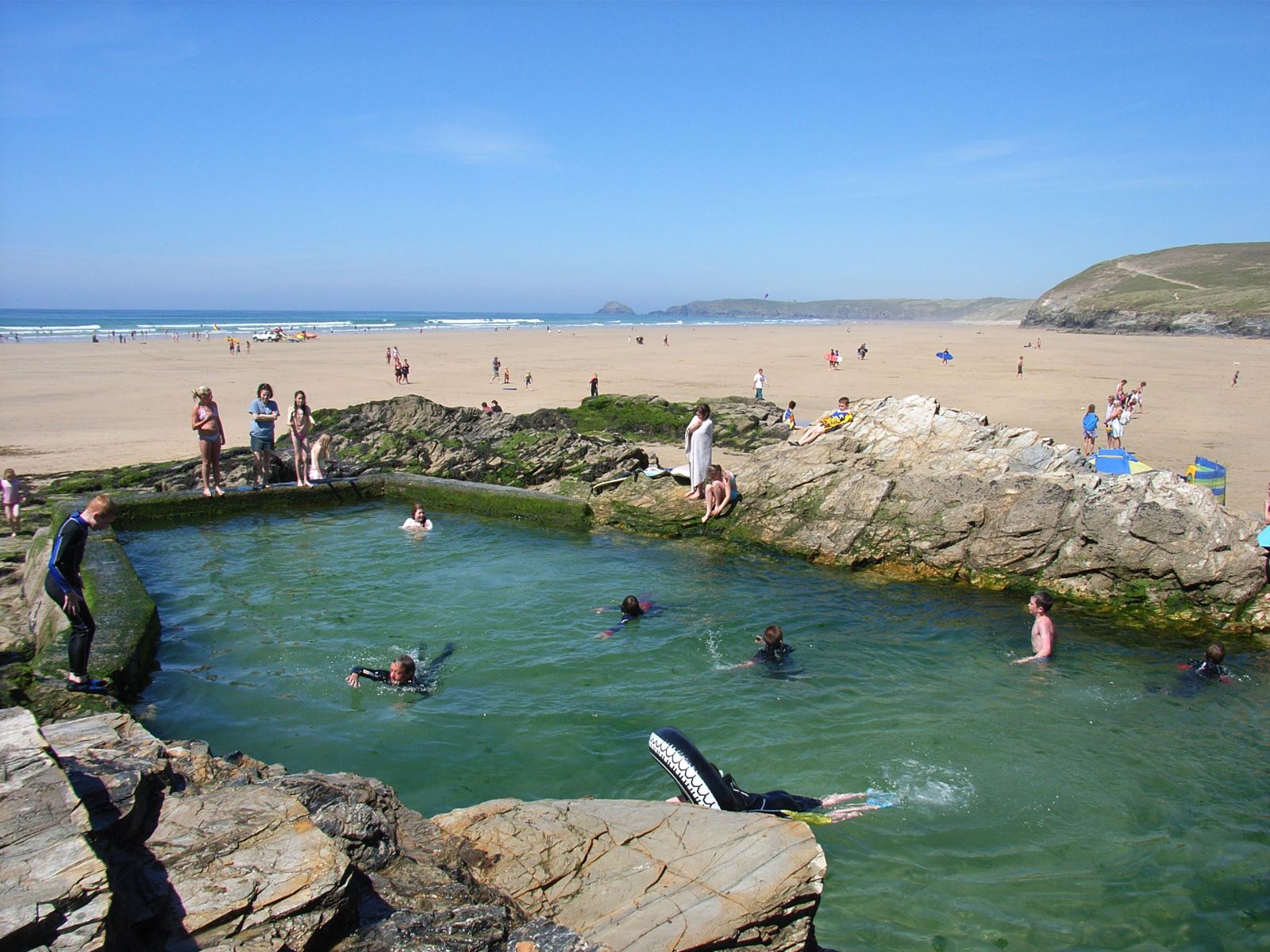 6. St Agnes
St Agnes is a small village tucked away in a stunning and un spoilt area of Cornwall. It's a 'Designated Area of Outstanding Natural Beauty' and a World Heritage Site, and has some of the best coastal path walks in Cornwall! You'll find amazing views at the top of St Agnes Beacon, and you can also visit the National Trust owned Wheal Coates Mining Heritage Site. St Agnes is definitely one not to miss, and it's super easy to get to from Newquay.
St Agnes is only a couple of bus stops from Perranporth. So you can take the number 87 First Kernow Bus from Newquay, or spend some time in both Perranporth and St Agnes! Who knows, you might even have time to fit in Truro too! The 87 First Kernow bus takes around 1 hour from Newquay to St Agnes.
What about the Train?
Newquay is on a branch line, therefore you need to join the main line at Par (near St Austell) to reach any other destination in Cornwall. So (depending on where you want to go) often it's easier and quicker to go by bus from Newquay. The train doesn't run through some of the beautiful locations that we've listed, whereas the bus takes you down all the little nooks and crannies of Cornwall! So that's why we've recommended taking the bus.
However, for certain journeys, it can be a better option to use a mixture of trains and buses (particularly the Newquay - Penzance route). The branch line trains in Cornwall also offer some of the most scenic train journeys in Britain - Newquay is on the 'Atlantic Coastline' route, travelling through the beautiful Luxulyan Valley. With the trains it's all about the journey itself!
So in short, we're not ruling out the trains, the buses just went to the places we wanted to tell you about!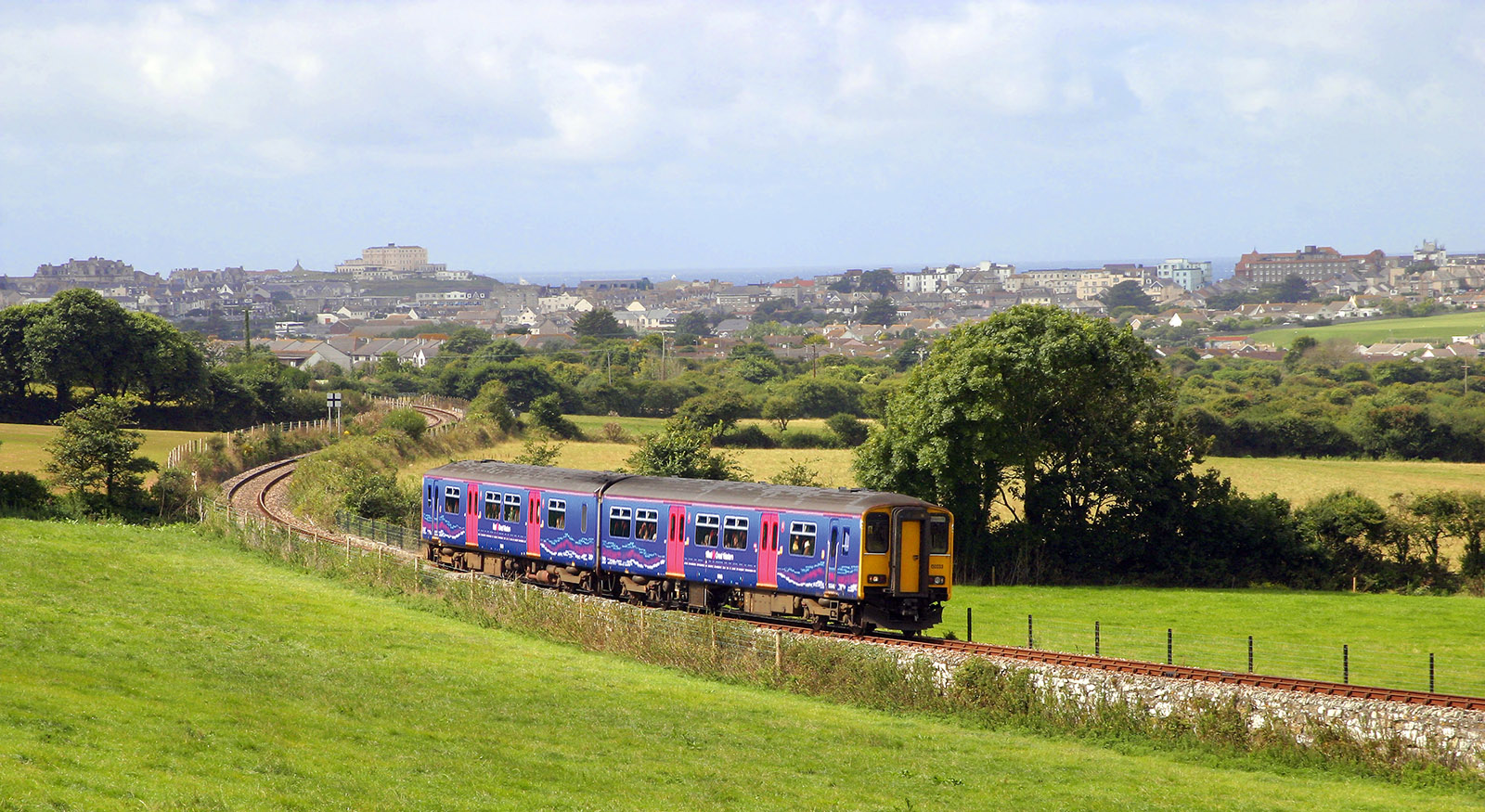 First Kernow Bus
First Kernow is the leading bus company in Cornwall, with almost 100 scenic bus routes around the county. It's the only bus company that serves the Newquay area, which is why we've used First Kernow in all of our suggestions.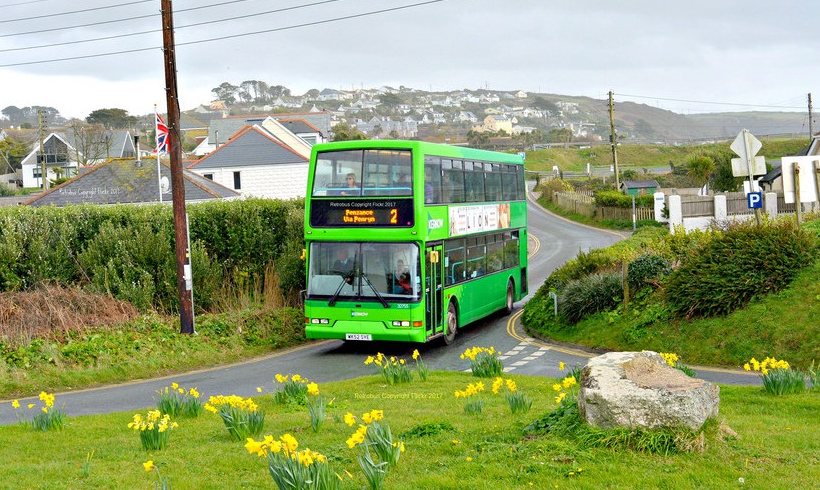 Where to Catch the Buses
You can catch any of the buses above from the Bus Station (located on Manor Road). There are other bus stops along the way, including the Post Office and outside of the Great Western Hotel (opposite the Train Station). Just make sure you stick your hand out at these stops!
How Much is the Bus?
All First Kernow buses are now contactless! So you can use your card to pay for your ticket when you get on the bus, or you can use change. Prices are variable depending on where you get off, so please ask the bus driver for prices.
You can also buy an unlimited day ticket! So you can hop-on-hop-off all day around all of the beautiful places we suggested. Adults: £12. Children: £6. Check the First Kernow website for more info on weekly tickets and more.
Accessibility
First Kernow have tried to make all of their buses as accessible as possible. Have a read of their Accessibility Guide for more information.
Dog Friendly
All First Kernow buses are dog friendly! So you're pooch can enjoy a lovely day out too.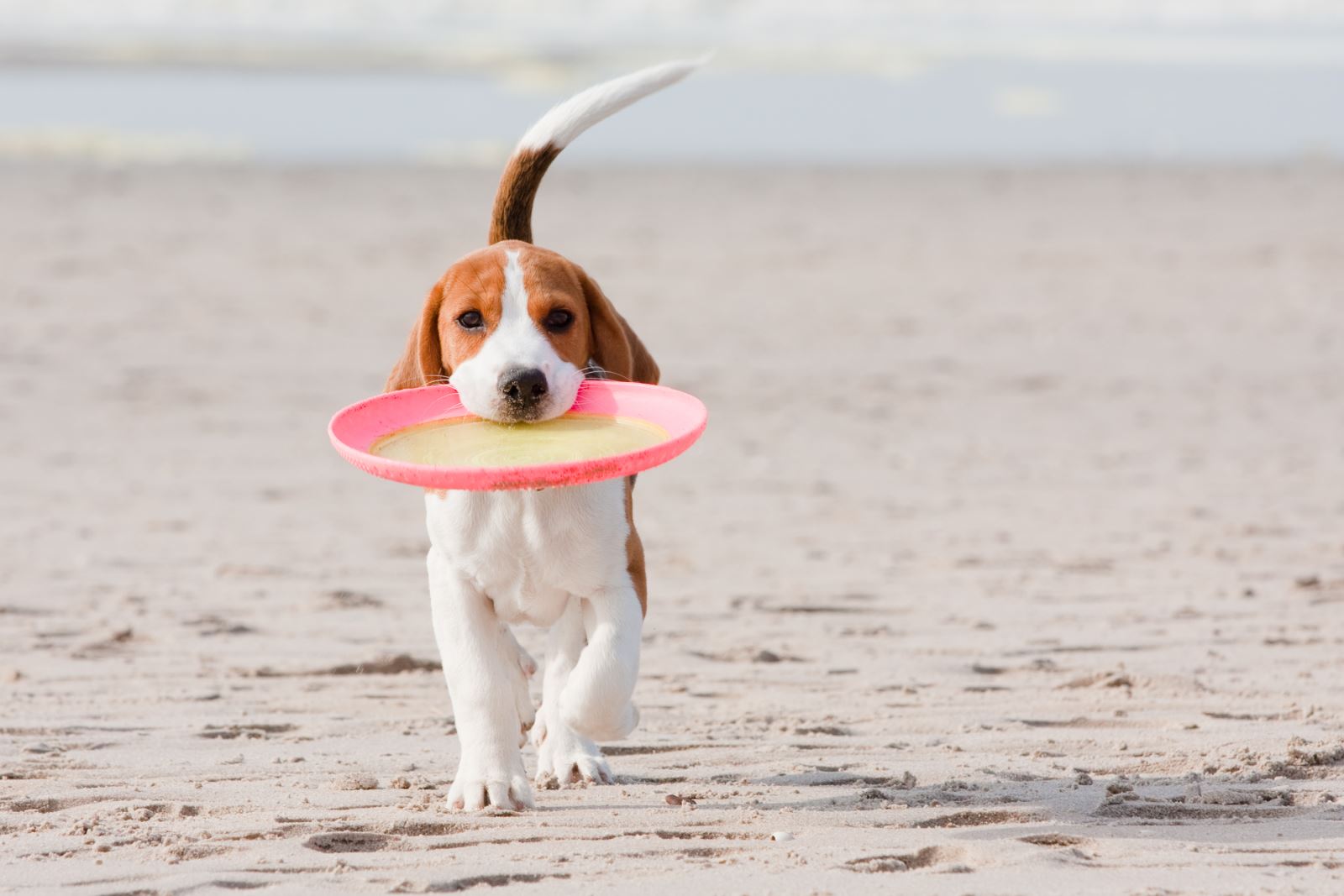 Enjoy and Let Us Know How it Goes!
Well, we hope we've given you some ideas and inspiration on how to spend your spare days in Cornwall. See... We told you Newquay was the perfect hub to get out and explore Cornwall! As ever, let us know how it goes! We'd love to hear about your experiences in Newquay and Cornwall.
Love, Visit Newquay x