6 Reasons Why You Should Visit Fistral This Summer
12th July 2018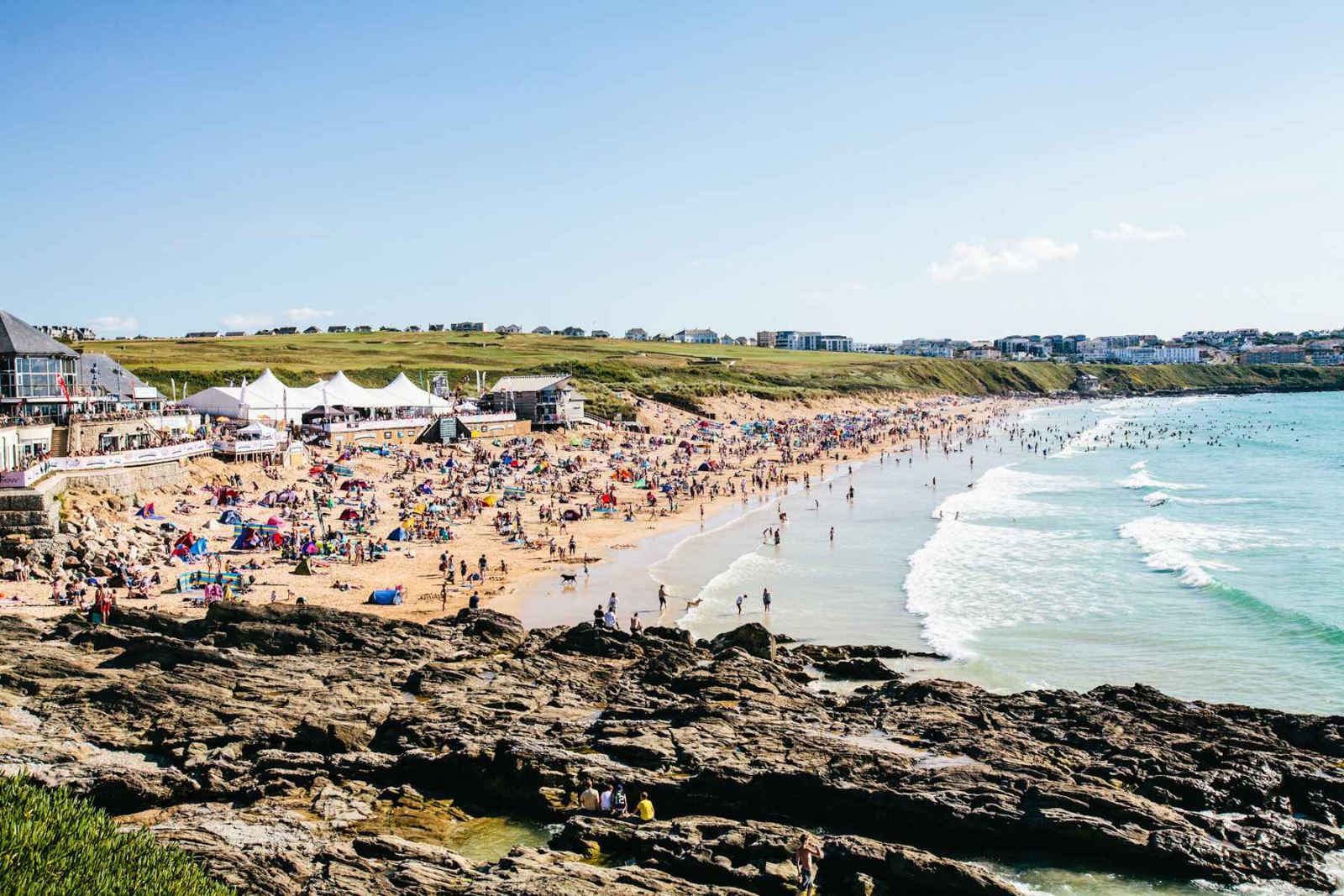 Fistral Beach is world famous for it's amazing surf, it plays host to the incredible Boardmasters Festival, and it's simply one of the most beautiful and popular beaches in Newquay for both locals and visitors. So why WOULDN'T you want to see Fistral Beach on your trip to Newquay? Well, just in case, Rick Stein at Fistral have written this week's blog and given us their own reasons to visit Fistral this summer. Take it away Rick Stein!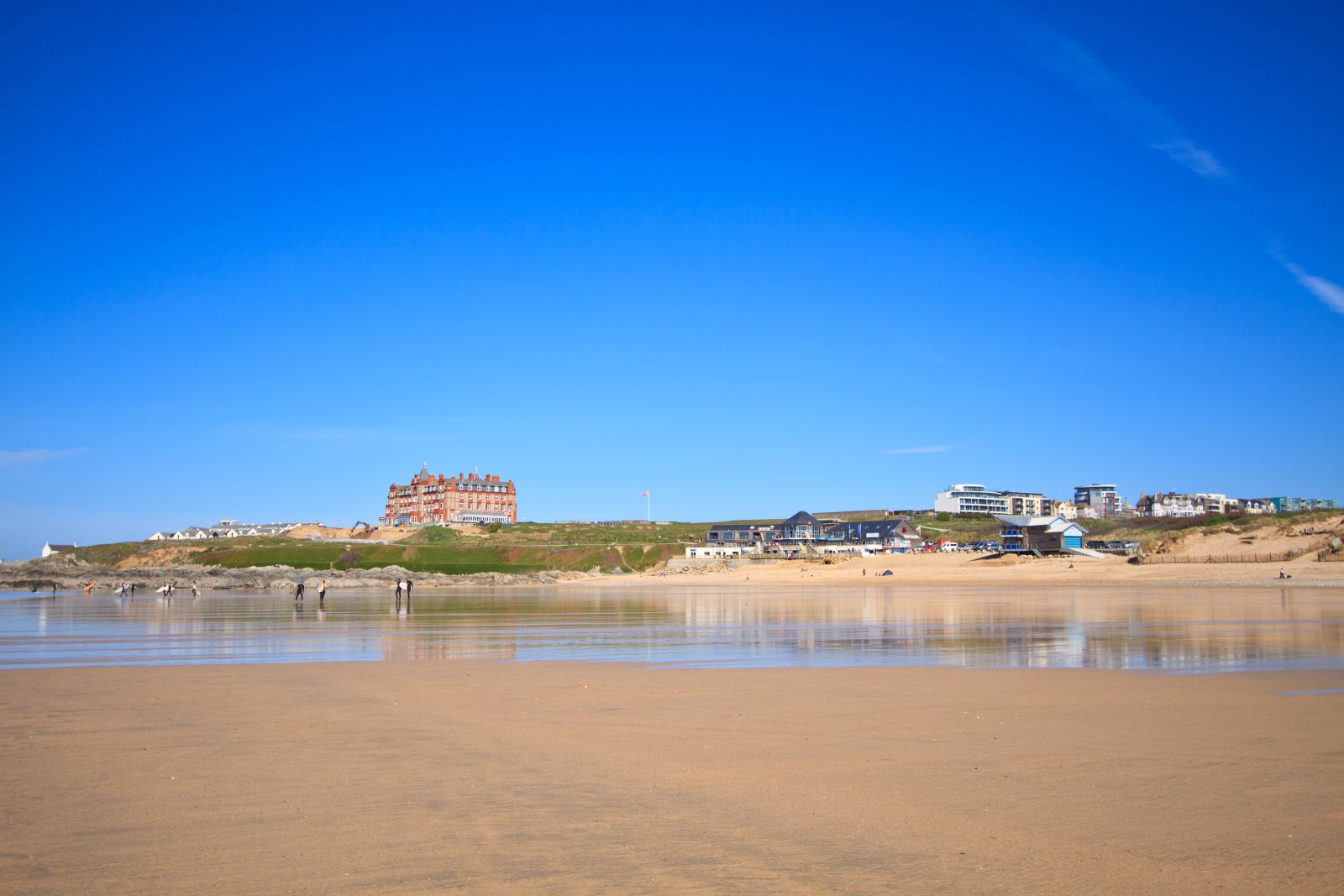 6 Reasons Why You Should Visit Fistral This Summer
No holiday in North Cornwall is complete without a visit to Fistral Beach. Newquay's most southerly beach is one of the best-known surf spots in the country and is also home to Rick Stein's family-friendly beachside restaurant. Here are six reasons why we think you should pay a visit to Fistral this summer: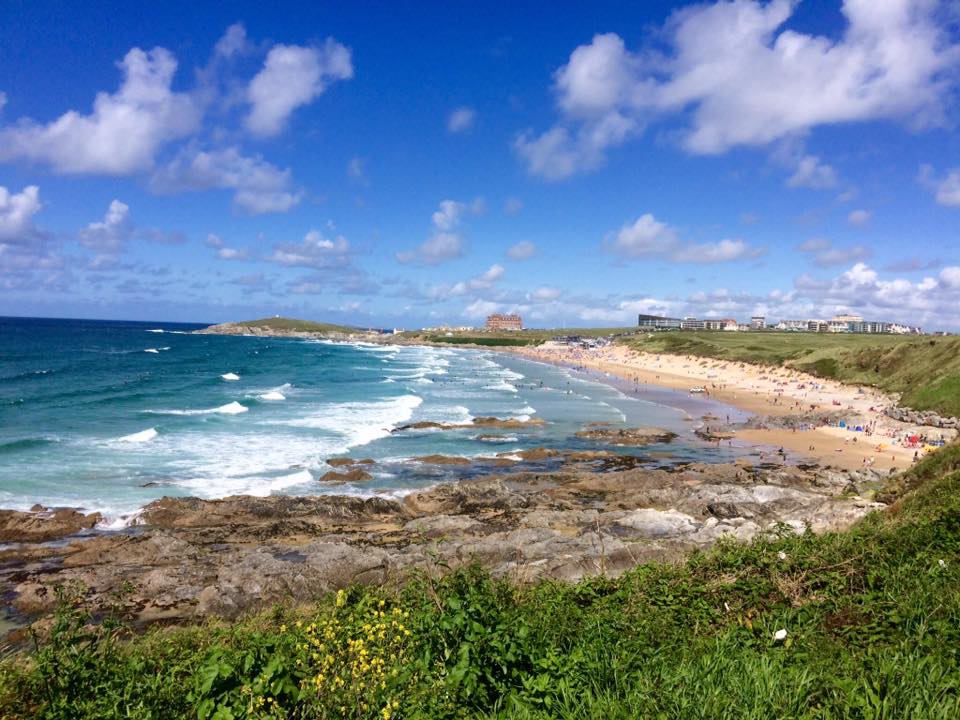 1. Food Glorious Food
Overlooking the beach, you'll find several foodie options, including Rick Stein, Fistral - which serves up classic fish and chips alongside curries and southeast Asian inspired dishes like nasi goreng and pad Thai. With the arrival of summer new dishes inspired by Rick's recent Mexican adventure have been added to their menu; so you can look forward to enjoying beach bite dishes like fish tacos, battered mackerel with mayo, chilli sauce and lime, and fresh corn tortillas with guacamole, as well as a seafood favourite, tempura oysters.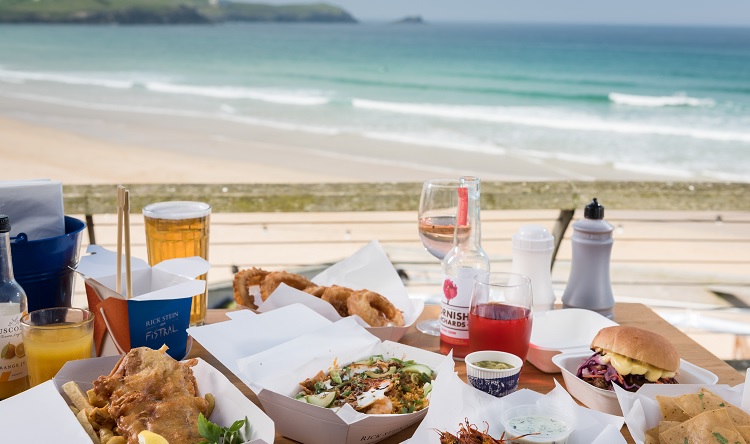 2. Mooch with your Pooch
As well as being one of the most famous beaches in the country, Fistral also benefits from being dog friendly all year round. So, whether your pup loves charging after a ball on the beach or splashing around in rockpools, they can enjoy Fistral with you this summer. If you want a more structured walk, you've got a few options; either take the coastal path that runs along the top of the beach towards the south end of Fistral or head north from the car park past The Headland Hotel to get stunning views of Little Fistral, the lookout hut and then towards the Newquay town beaches. Very Instagram-worthy, especially when the sun is out.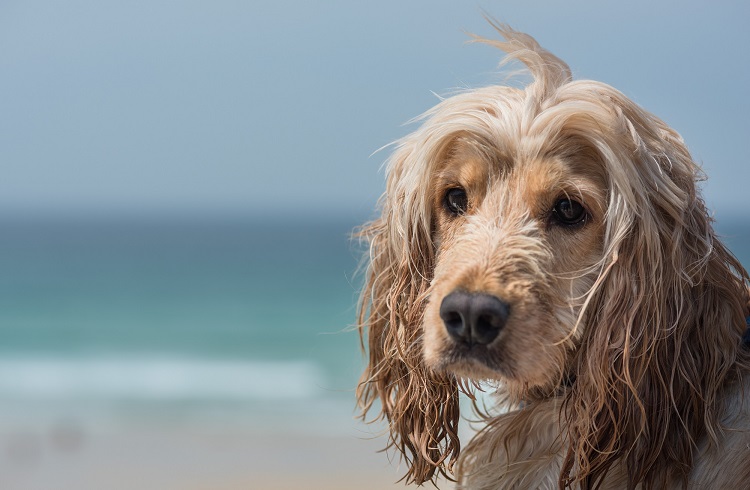 3. Watersports
If you want to try surfing for the first time or are a seasoned pro, Fistral is regarded as one of the best places in the UK to take to the water. Maybe you fancy something more chilled out like paddle boarding (if the water is calm) or bodyboarding, both great alternatives. There are plenty of places to hire boards and wetsuits, so give it a try for a few hours and see how you get on.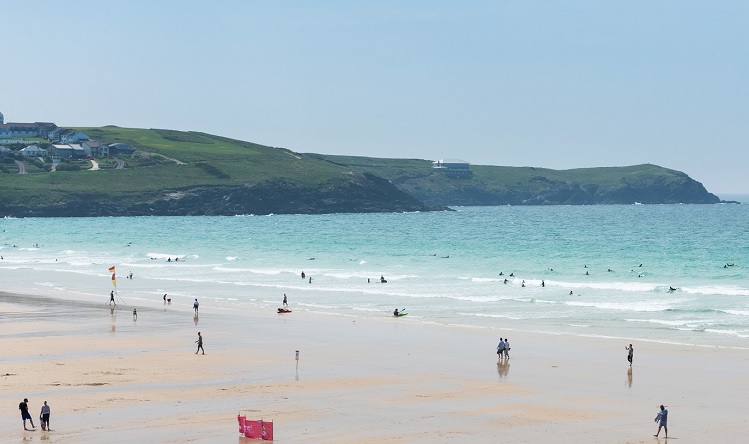 4. Family Time
A day out at the beach in Cornwall as a family means four things; building sandcastles, paddling in the sea, eating fish and chips and enjoying an ice cream - right? Once you've finished playing on the beach, the little ones in your family will love the mini Stein options at Rick Stein, Fistral – including cod bites, scampi and chips, chicken wraps and of course, Cornish ice cream for pud. Fish themed colouring sheets and games will help to keep them entertained during the meal.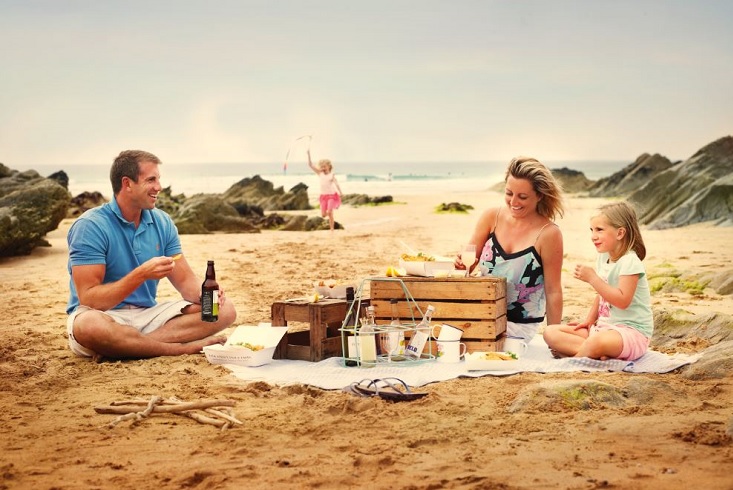 5. Lend a Hand with a Beach Clean
Keeping the beach and dunes at Fistral as clear as possible of rubbish, especially single-use plastics, is an on-going challenge. So, if during your visit to Fistral you've got a few minutes spare, have a look around and collect any rubbish to help keep it as beautiful as possible. You'll find a couple of bins in the car park as well as at the top of the beach. Thank you.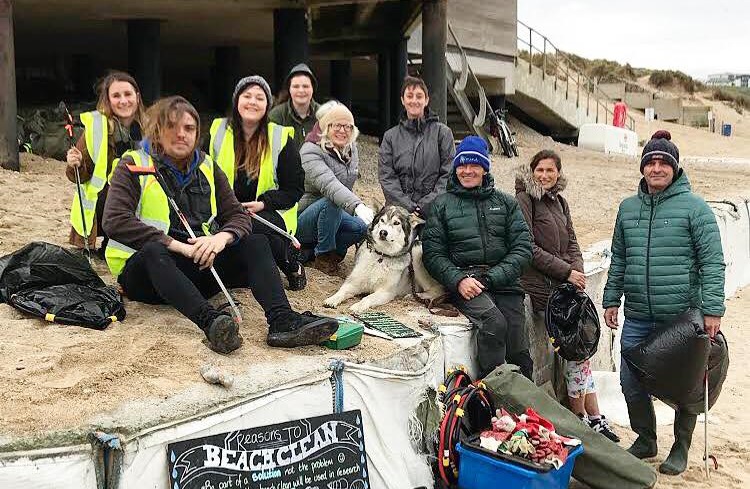 6. Sunset!
And last, but by no means least on our list of why you should visit Fistral this summer; watching the sunset. When you're on holiday near the coast watching the sunset by the sea is simply a must – not only is it really peaceful, but you can make your friends at home jealous with the photos that you take. Come and grab a beer and sit back on the terrace at Rick Stein, Fistral whilst the sun goes down.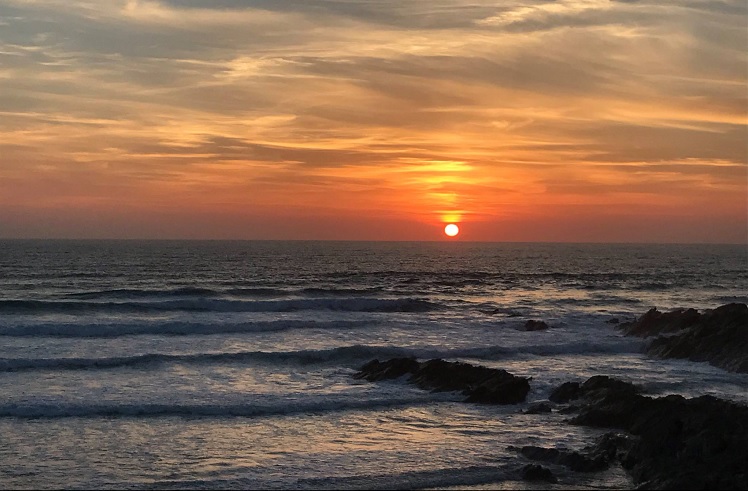 See You Soon?
Rick Stein Fistral overlooks the beach serving fish & chips as well as flavours from India and the Far East in their curry kitchen. Cod, haddock and lemon sole all feature as well as fish chilli burgers and Rick's famous homemade tartare sauce, aioli and authentic curry sauce. Dishes inspired by Rick's travels include Goan chicken curry, lamb karahi, pad Thai noodles, nasi goreng and vegetable makhanawala.