An Evening with Newquay Sea Safaris
14th September 2018

An Evening with Newquay Sea Safaris
A few weeks ago, we were kindly invited on an evening trip out to sea with Newquay Sea Safaris! We were very excited as we had never been on a boat trip outside of Newquay bay before, and this was taking us all the way to Holywell Bay! Keep reading to hear more about our very special Visit Newquay experience with Newquay Sea Safaris and Fishing.
First Things First... Crabs!
Once we were all boarded and had found somewhere to sit, the boat set off out of Newquay's historical harbour. No more than a few minutes later, we had come to a stop in Newquay Bay, as our captain wanted to talk to us about some crabs and lobster's they had caught earlier in the day. We were given some fun facts about them and the other animals we might see on our sea safari trip, then we we had the chance to hold a Spider Crab! It was surprisingly wriggly and heavy, so after an interesting talk we plopped them back into the sea and continued our journey...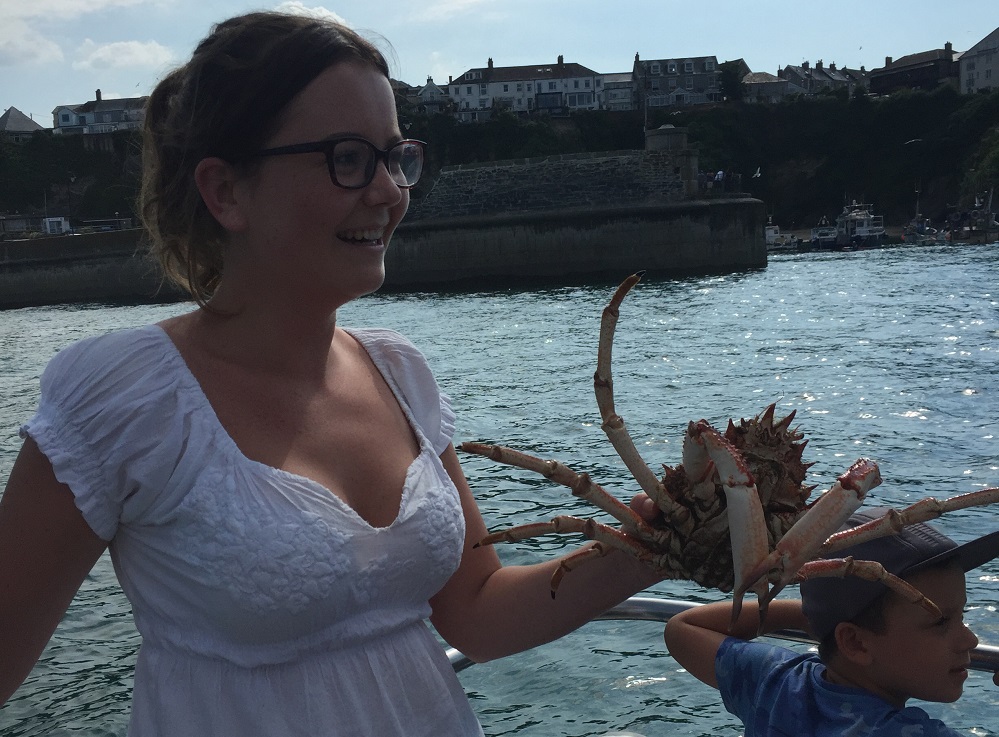 Keeping Our Eyes Peeled for Wildlife
We set off again this time in search for any sign of wildlife. We were told there had recently been lots of sightings of sun fish and dolphins! Unfortunately we didn't see any of these, but we did see a lot of seals, jelly fish and many different birds. We were allowed to use a variety of binoculars, and it was good fun to see what animals we could try and find with the younger members of the group!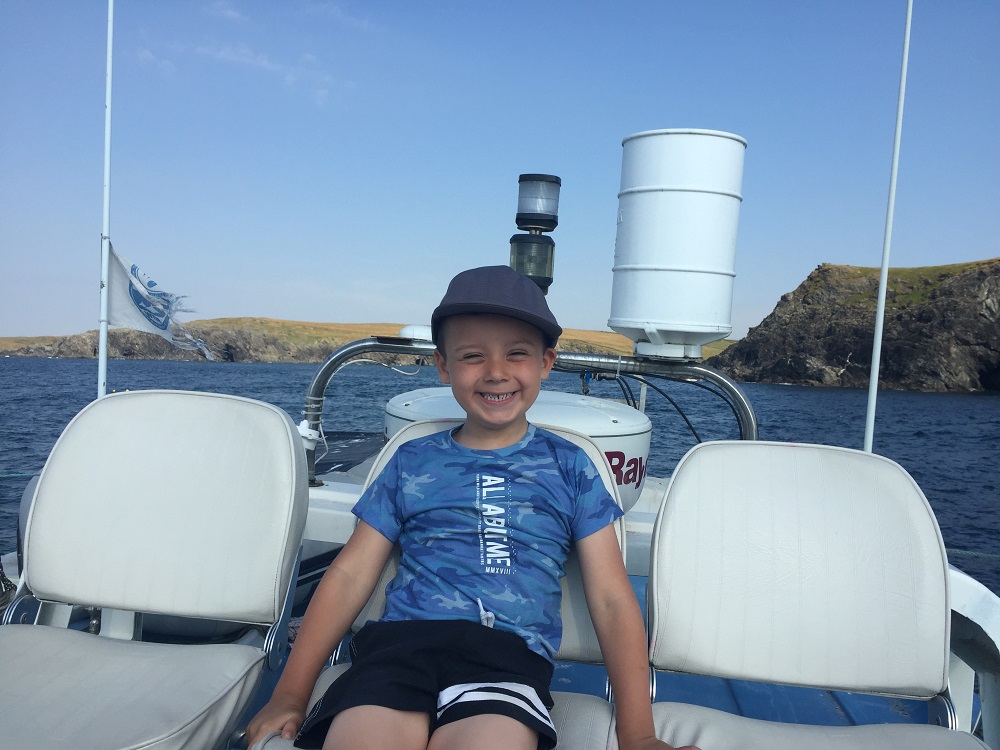 Seal Cove
The next stop on our sea safari journey was at Seal Cove! It was amazing to see Newquay's Grey Seals in their natural environment. Every so often we would see their little heads pop up from underneath the waves, dart around the rocks and come a little closer to our boat. This had to be a highlight of the trip!

The Beautiful Cornish Coastline
Another highlight had to be simply sitting and admiring the stunning Cornish coastline as you breathe in the sea air. Every part of the journey you can't help but admire the dramatic cliffs, the waves crashing at the rocks, and we were lucky to have a beautiful blue sky as a backdrop that day. When it was time to turn back towards the harbour we were disappointed, but we got to circle the famous Gull Rocks at Holywell Bay! Anyone recognise these from Poldark?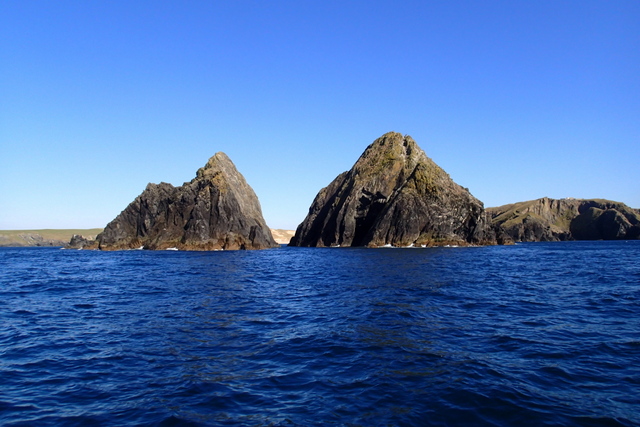 Captain 9 Toes!
Throughout our journey we learnt so much about Newquay's history, our Cornish marine habitat and how to identify different birds, seals and other sea life along the way. This was all thanks to our Captain - Chris, or 'Captain Nine Toes' as he was introduced to us! We want to say a huge thank you to Chris for taking us out, we had such a great evening and it wouldn't have been the same without his interesting talks throughout the trip. He even let the little ones drive the boat, and just before we got back to the harbour he put the boat on full speed! It was great fun as our stomachs flipped and we all got splashed with sea water! The children (and the adults) absolutely loved it.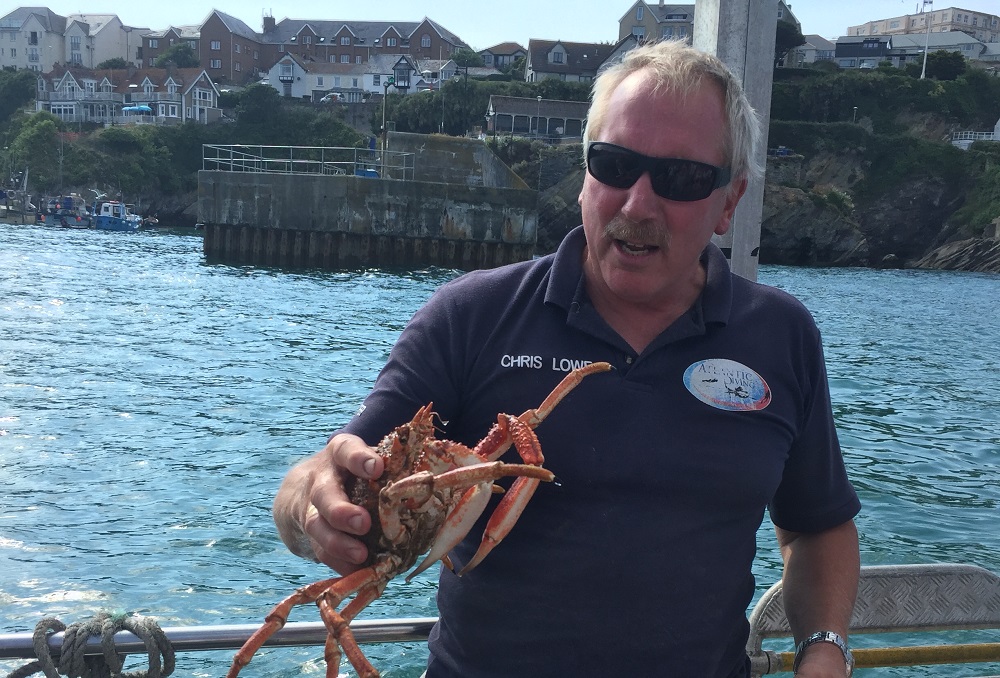 A Great Evening Activity!
Well, what an amazing evening we had out at sea with Chris and the Newquay Sea Safari Team! Our highlights were definitely seeing the Grey Seals in their natural habitat and taking in the beautiful coastline views (especially getting so close to the Gull Rocks at Holywell Bay - pictured below). If you're thinking of coming to Newquay, this is an activity you really shouldn't miss, day or night! They have all types of excursions to suit you, including fishing, snorkelling and diving trips! To book yourselves onto a sea safari trip, simply head down to their stand at Newquay Harbour or give them a call on 01637 877613.
Thanks again Newquay Sea Safaris and Fishing, from the Visit Newquay Team x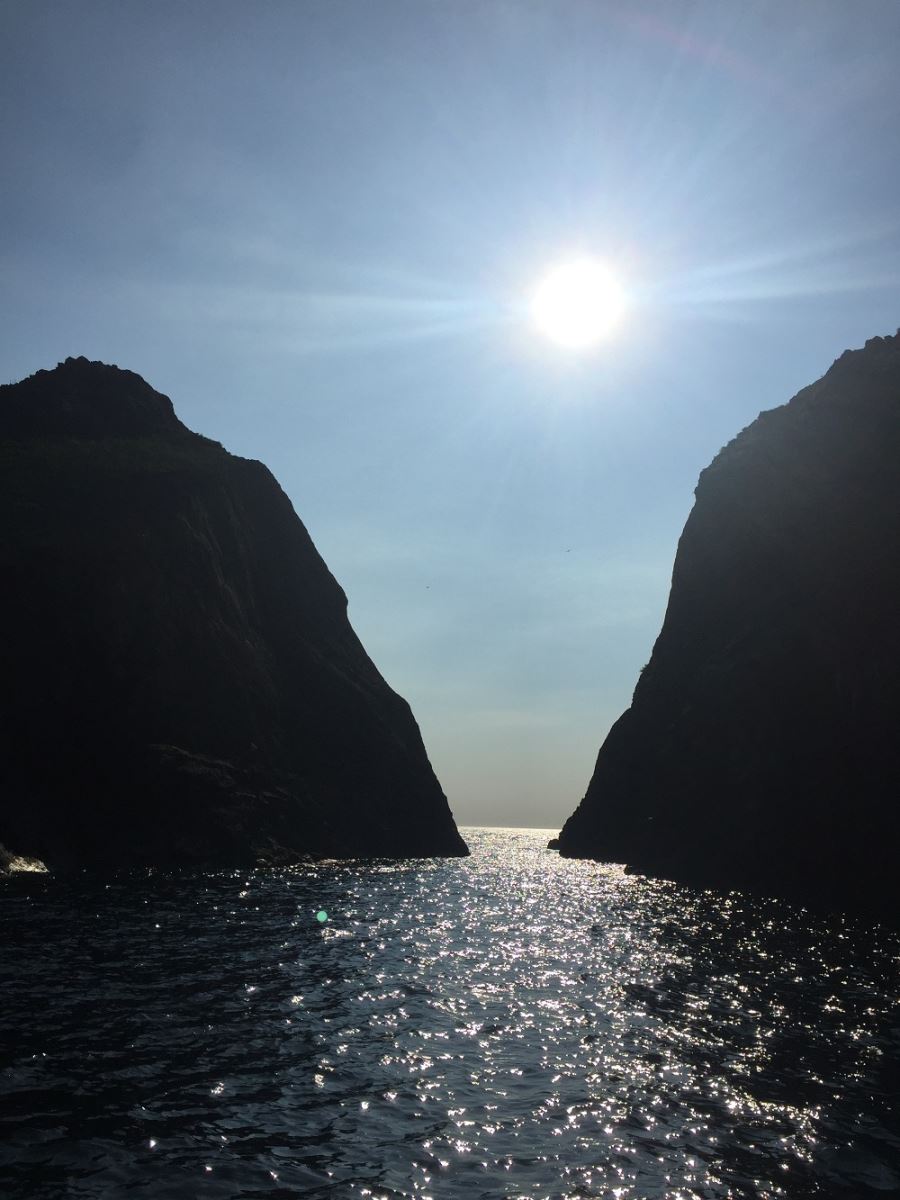 An Added Treat...
Here's some lovely images sent over to us by Newquay Sea Safaris and Fishing. They have recently been spotting dolphins most days and last Sunday they even managed to see the Rare Risso's Dolphins! Wow.