Visit Newquay's Day out at Cornwall Gold!
22nd May 2019

Visit Newquay's Trip to Cornwall Gold
Nestled amid 18 acres of beautiful ground is Tolgus - the oldest working tin mill in Cornwall. Over decades, Cornwall Gold have lovingly restored the site to continue extracting tin from Cornwall's land and rivers in order to create beautiful jewellery.
Earlier this week we were kindly invited to Cornwall Gold. They wanted to take us on a guided tour of the site and teach us about the history of the mill and everything else they have to offer. We were looking forward to exploring the old mill and browsing the beautiful tin jewellery, but what else can we do there we wondered?
Keep reading to find out all about our experience day at Cornwall Gold!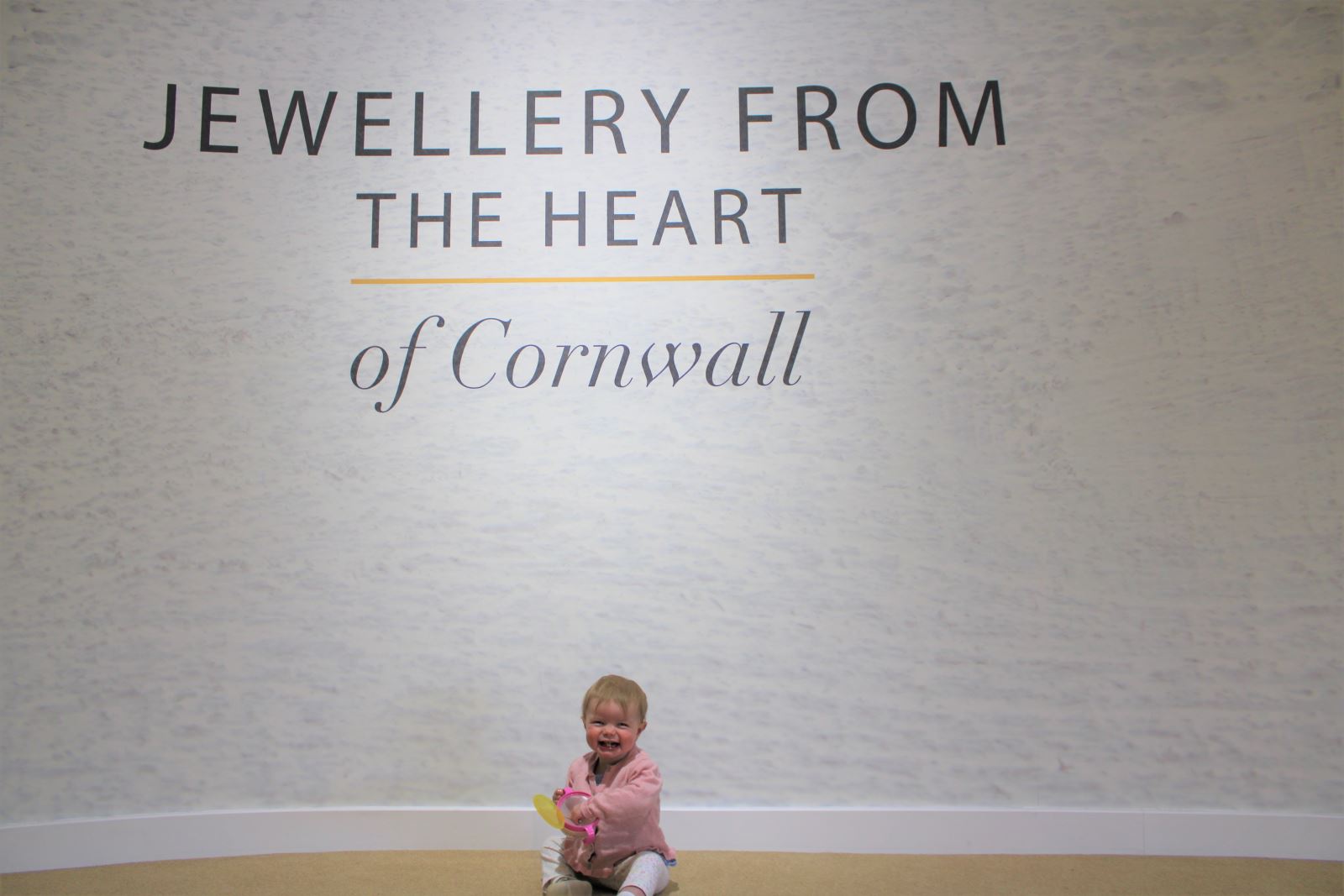 The 'Welcome Stranger' Nugget
When we arrived, we were greeted by the lovely Rachel and taken firstly to the grand statue situated in the middle of the car park. It was the first thing we saw as we walked in, and we were excited to find out why it was there.
We learnt that the impressive statue depicted Cornishmen John Deason and Richard Oats, who discovered the largest golden nugget in the world in Victoria, Australia in 1869. The golden nugget weighed a staggering 72kg and is now worth over £1 million!
This year marks the 150th anniversary of the discovery of the world's largest Gold nugget by two Cornishmen. So to celebrate, The London Mint Office presented a special coin to Cornwall and the families of the founders on 16th May, beside the statue at Cornwall Gold. The search is still on to find their Cornish descendants so make sure you get in touch with them if you have any information.
We were already feeling full of love for Cornwall and our Cornish heritage in the first 10 minutes of arriving at Cornwall Gold.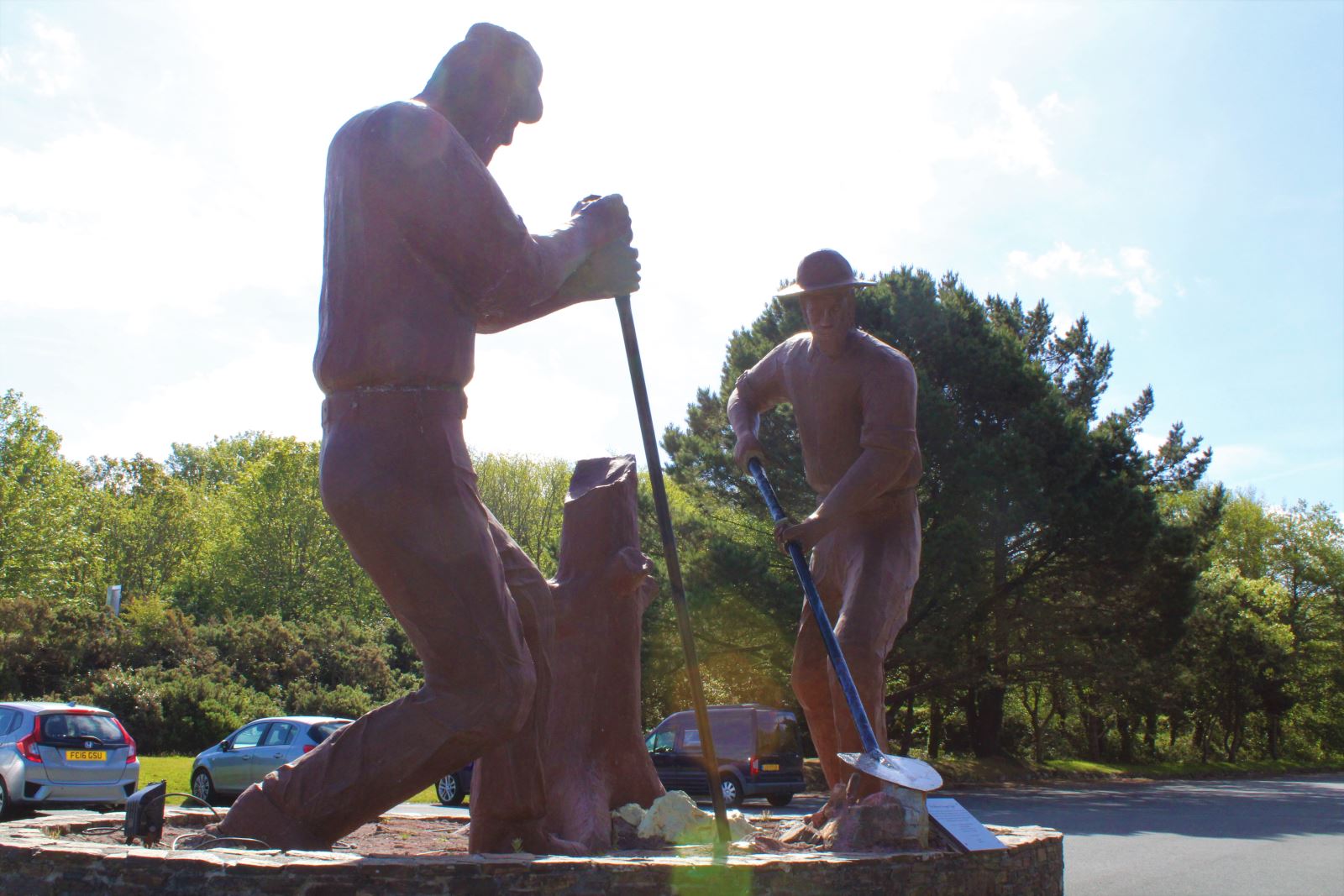 The Historical Mill
We then walked around the historical Tolgus Mill, Cornwall's last working Victorian tin mill. Built in 1865, its fascinating history is entwined with the lives of the Cornish tin millers who worked here.
We were guided through the process of tin streaming and how tin ore, recovered from the stream running through the park, is smelted on-site to create exquisite Cornish jewellery.
We saw how rock from local mining waste was pulverised by huge stamping machines, learnt about the machinery and explored the ingenuity and human stories behind this last working link to Cornwall's past.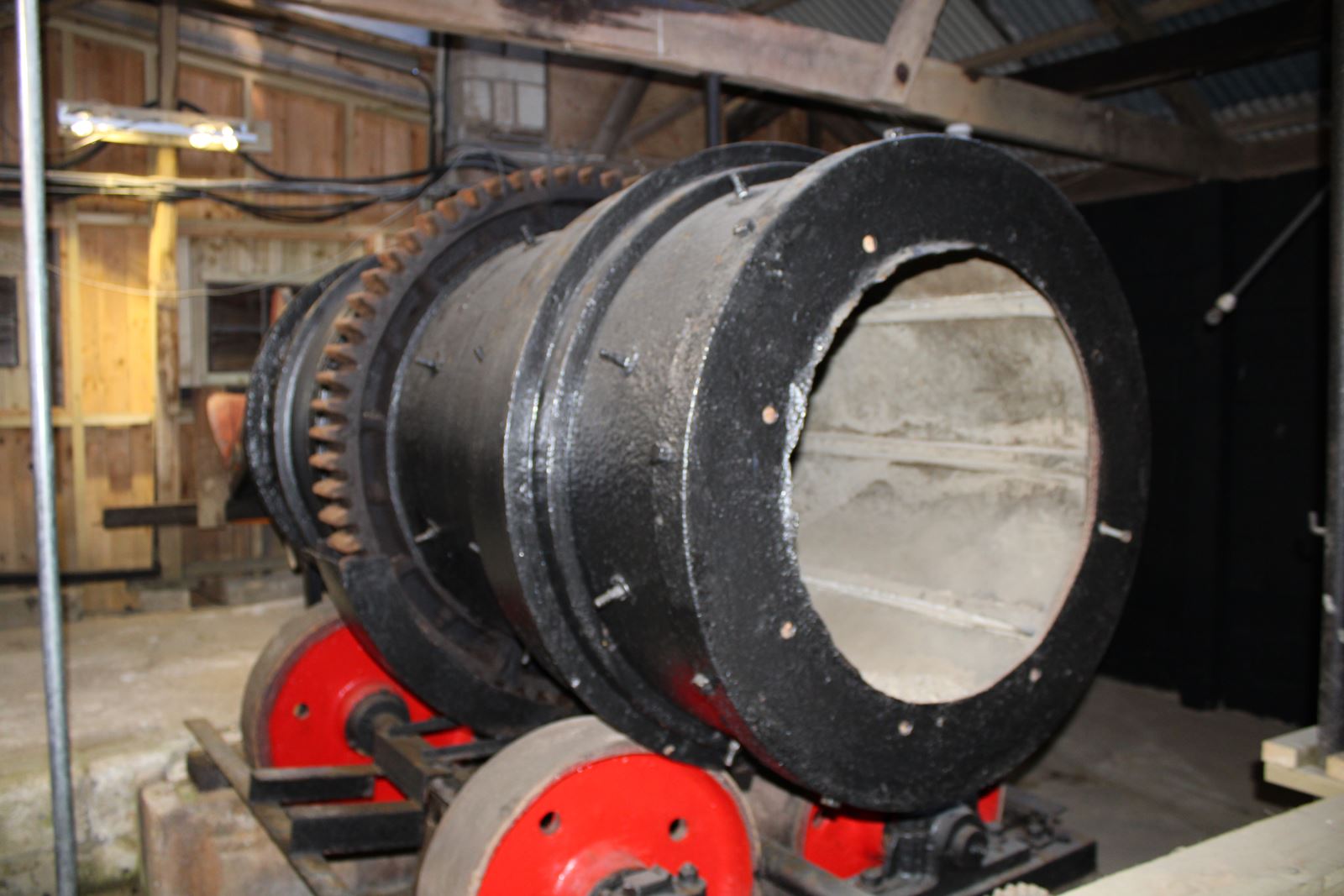 We loved learning what it was like to be a tinner and the work they were involved in. We especially recalled the story of Telfor Mitchell, who had his leg crushed when he was younger. Every day he rode to work on his bike from Four Lanes (5 miles from the mill), downhill, with no brakes! When he arrived he had to jump off and leave his bike in the hedge if no one was there to catch him. You can even see a true to size photo of Telfor Mitchell in the mill as you walk around. We just loved hearing little stories like this and imagining we were there, watching the tin miners hard at work.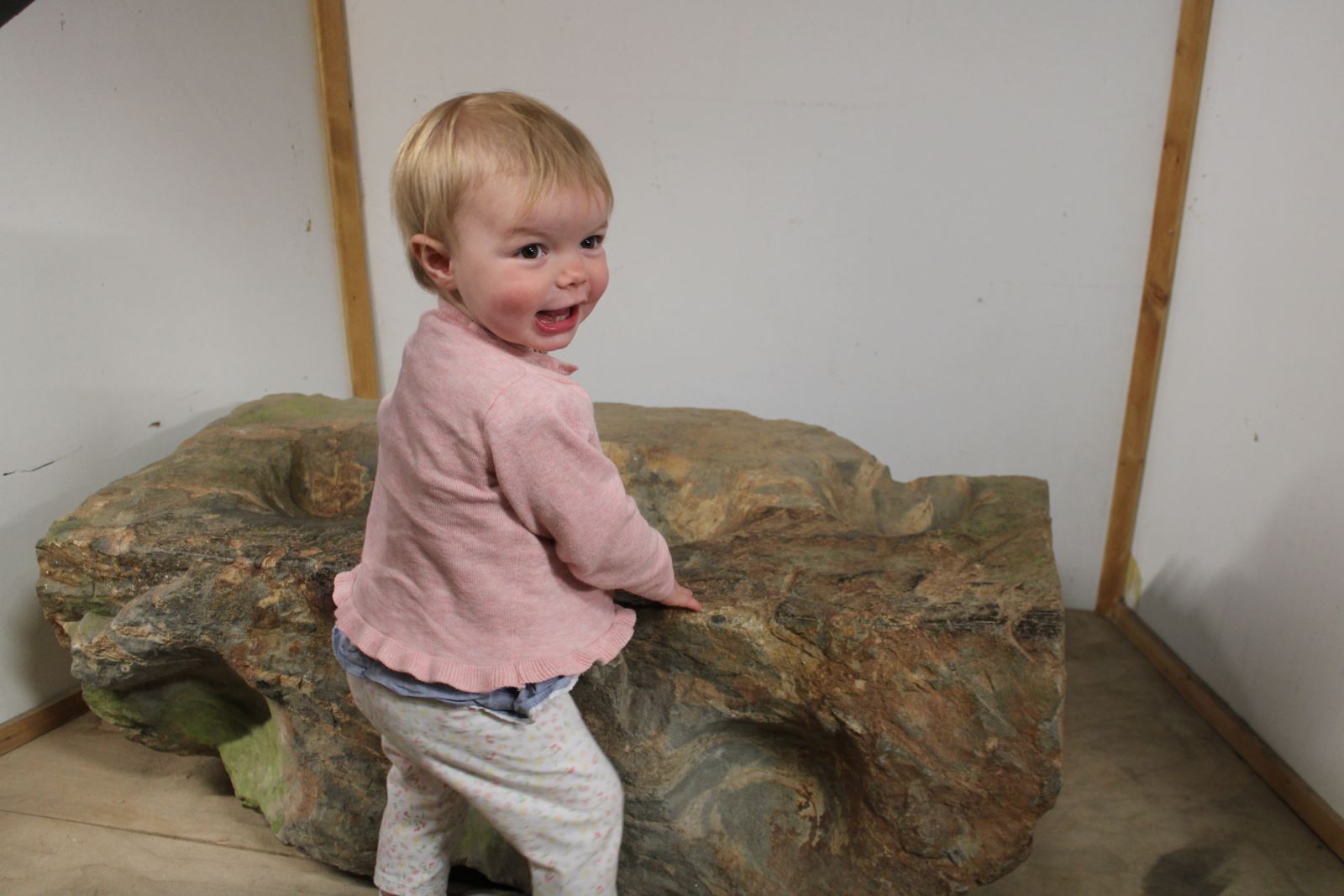 Tolgus Mill is an ongoing restoration project. Entry is free, but the proceeds from the tin jewellery and visitor donations really allow Cornwall Gold to keep the mill working and the Cornish heritage alive. We would definitely recommend a visit to Cornwall's last working Victorian tin mill.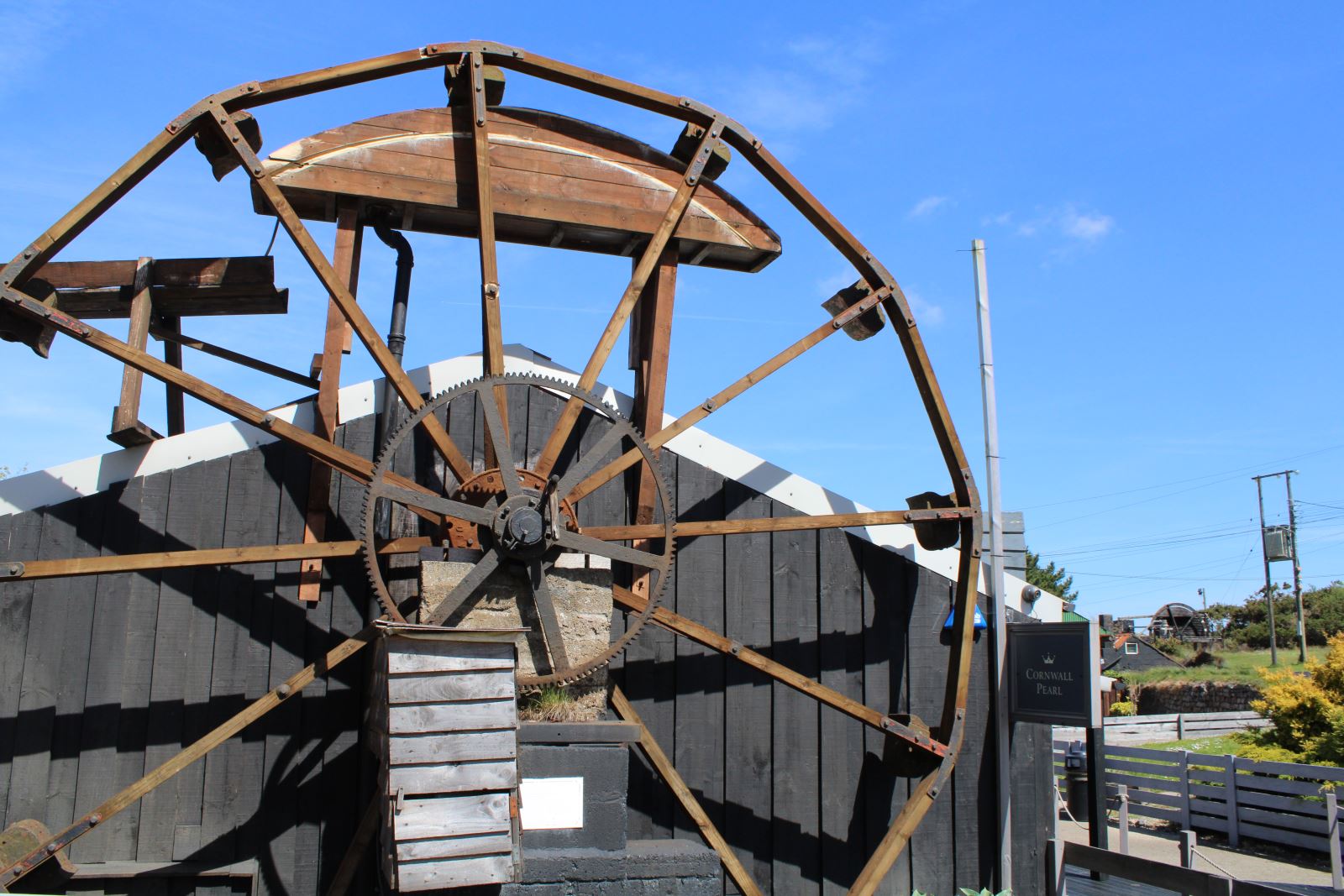 Fun Activities for all the Family
Panning for Gold
We loved learning all about the history of the mill, now we wanted to have some family fun. We started off by doing some 'Panning for Gold,' where we sifted through sand with a traditional gold pan to reveal gems and hidden treasures. A fun activity for all ages, plus you get to keep what you find!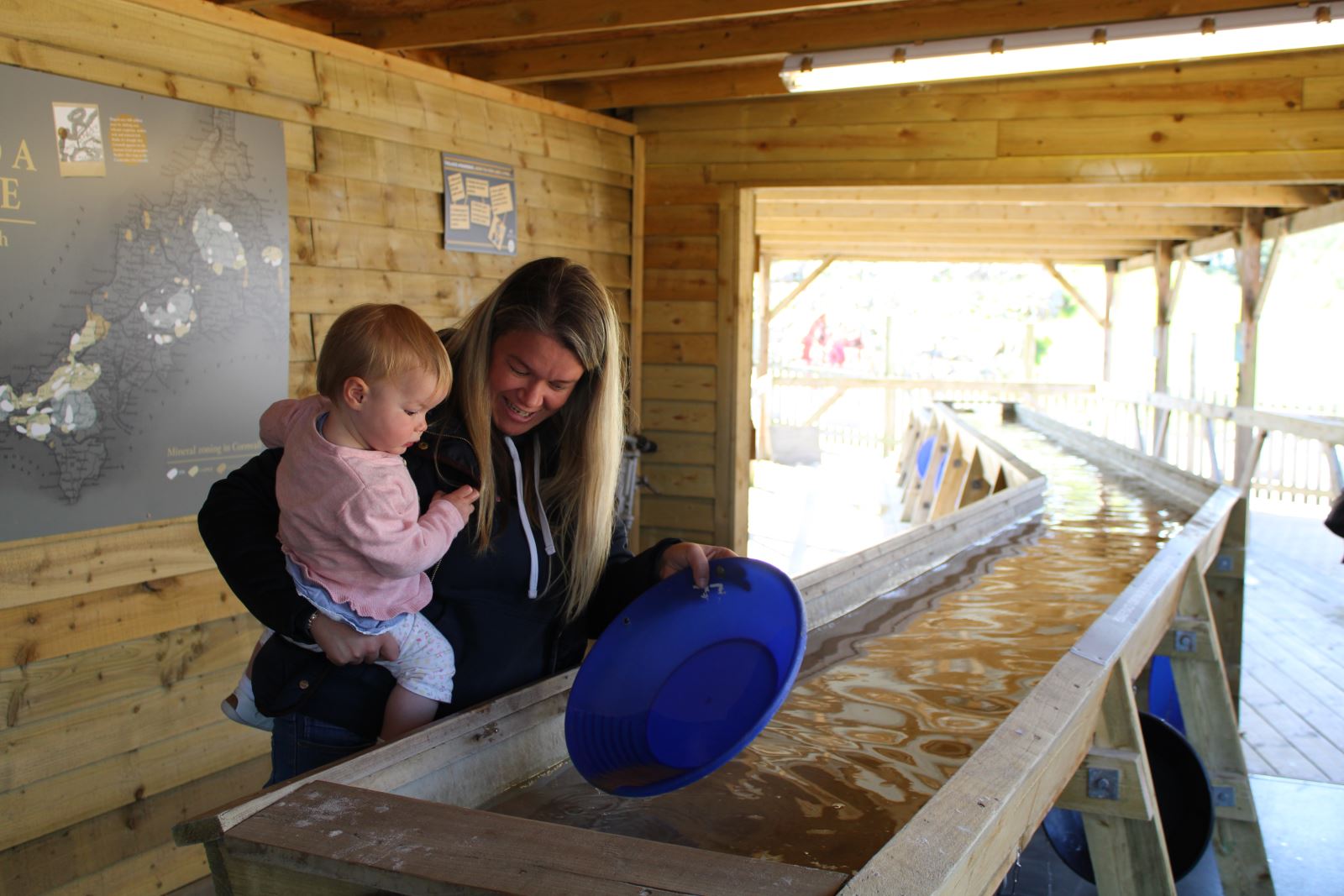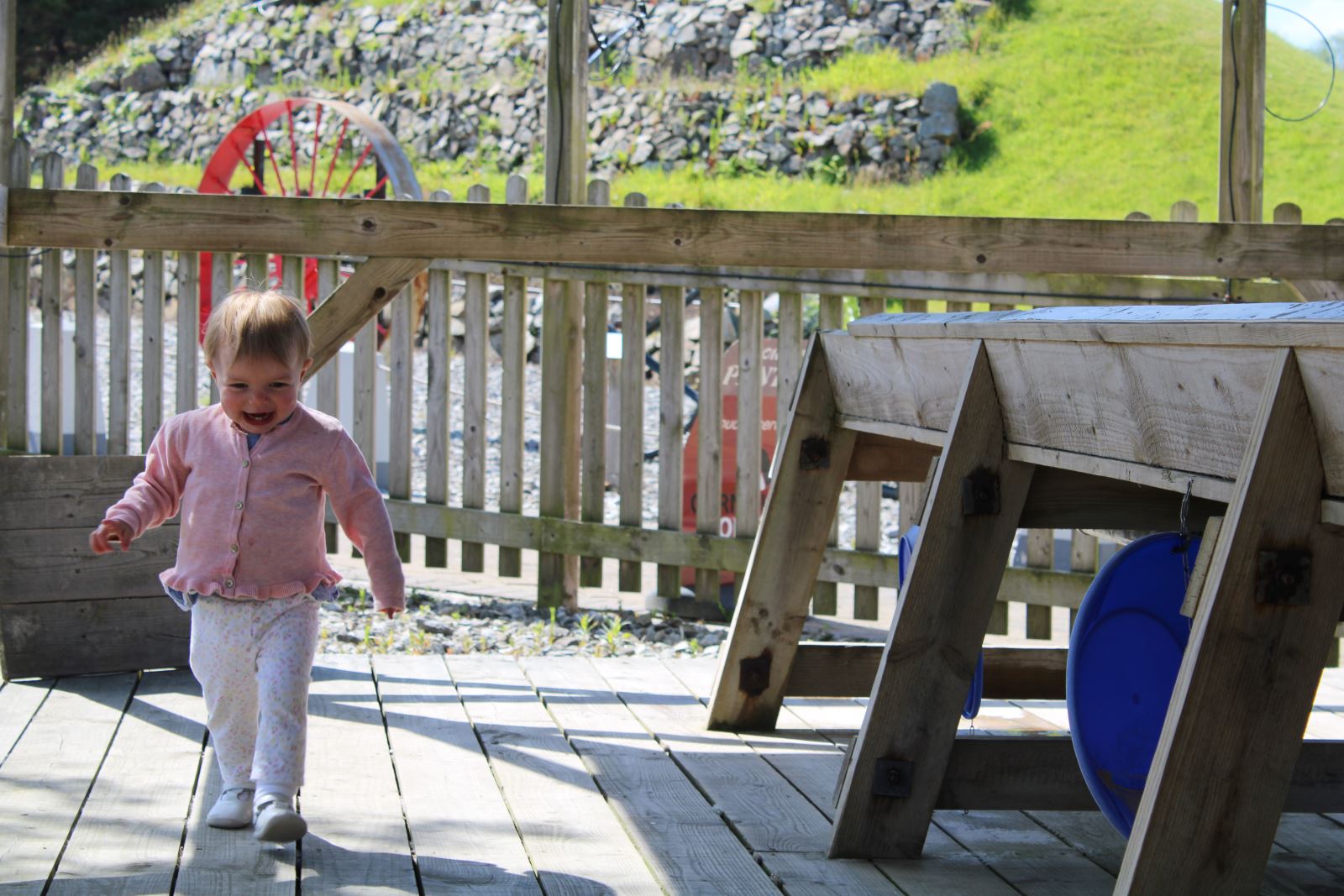 Crazy Golf
Then it was a spot of Crazy Golf with miniature mining figurines to make it that little more unique and fun. It's open daily during the peak season from 10am to 4pm. Expect a traditional nine-hole crazy golf course, each hole presenting different challenges.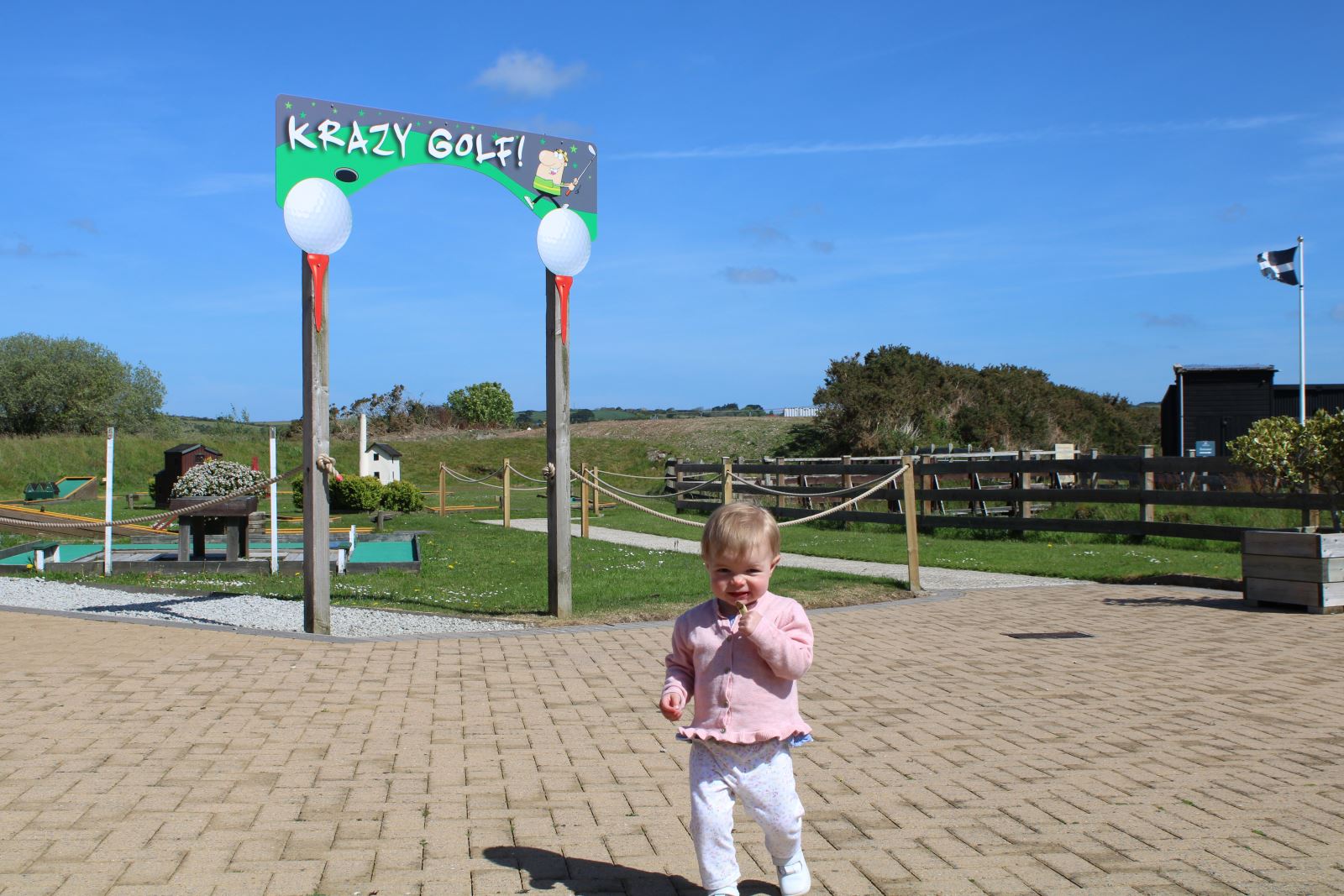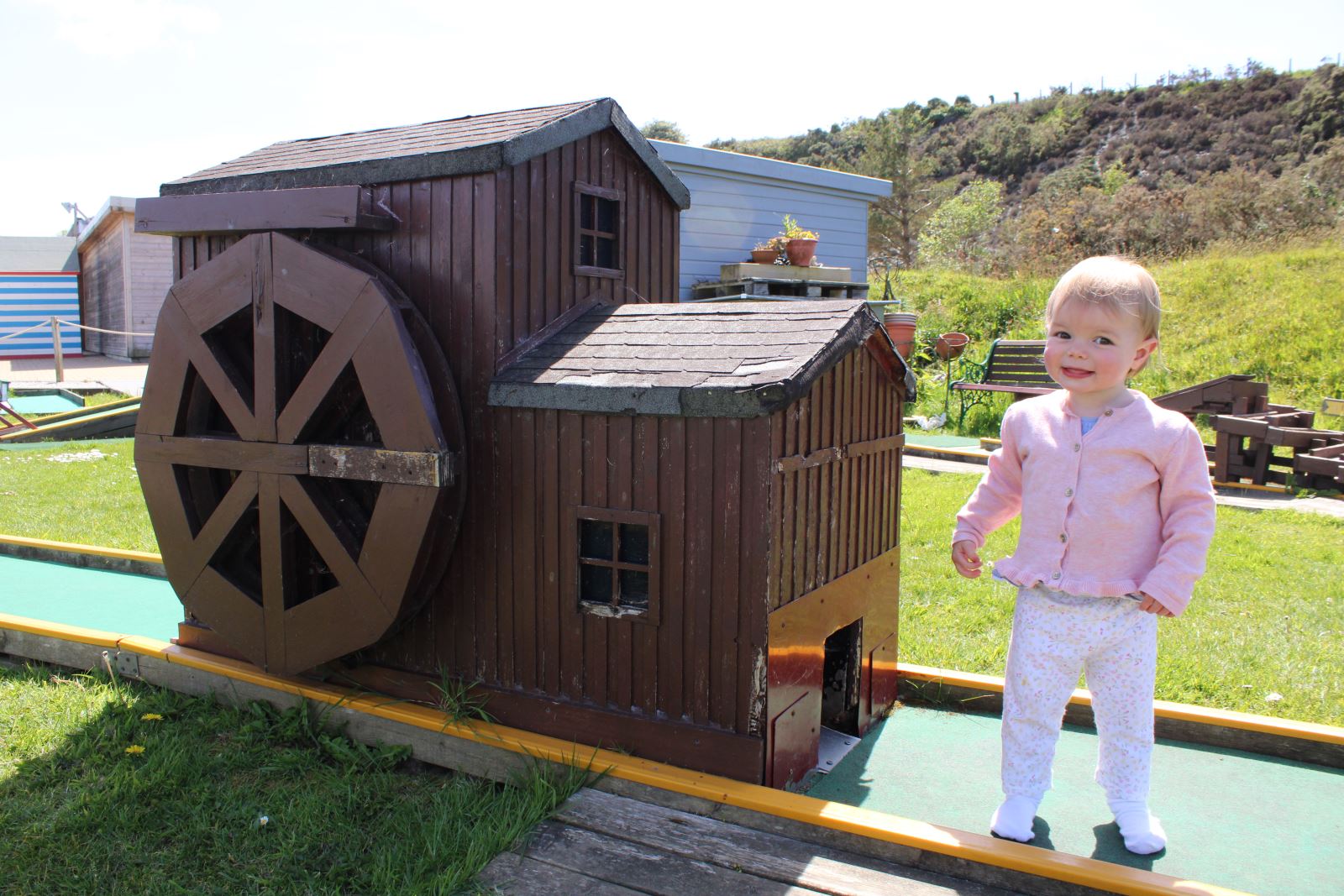 Pottery Painting
We then stumbled upon 'Create and Paint,' a pottery painting workshop... What haven't they got at Cornwall Gold? Here, you can choose a piece of pottery and paint it with your own design. They even glaze your masterpiece after! We didn't get a chance to paint any pottery but we would certainly return. We were also informed that they hold birthday parties, hen parties and more, so it's for people of all ages.

The Bear Works
Next door, we popped into The Bear Works, where you can build your own bear. It's the fluffiest, furriest and cuddliest experience! You get to choose all the different parts of your new furry friend, including picking out a funky outfit, voice box, and even a birth certificate. So cute.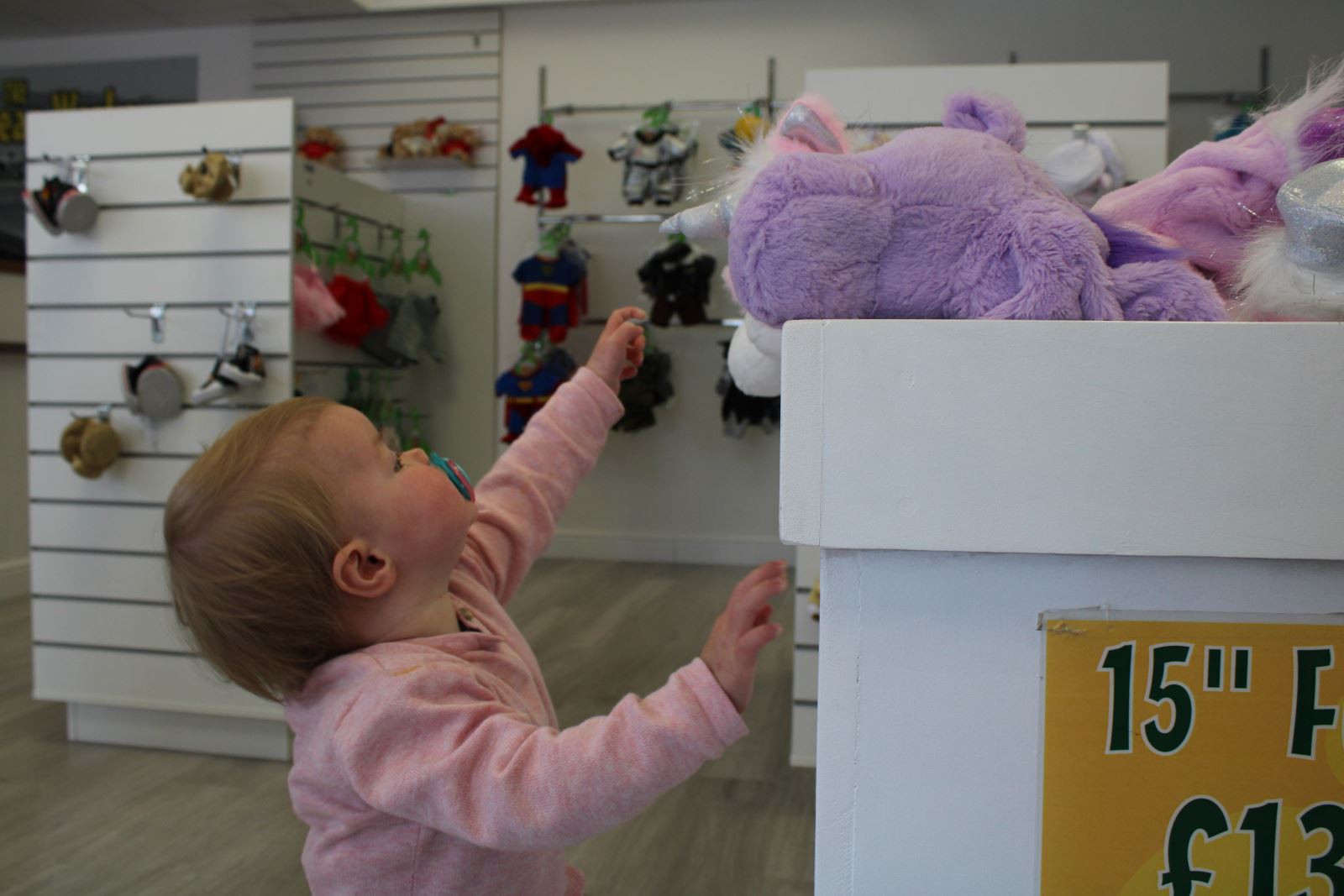 Simply Cornish Hampers
We then had a look around Simply Cornish Hampers, which offers specially designed hampers full of all kinds of Cornish goodies and treats. We'd definitely come here if we were looking for an authentic Cornish gift. All of the ingredients are sourced or produced in Cornwall, including wines, beers, ciders, preserves or even cosmetics and clothing. You can buy the items individually too if you don't want a full hamper. Visit their lovely shop at Cornwall Gold, or browse their products online at www.simplycornishhampers.com.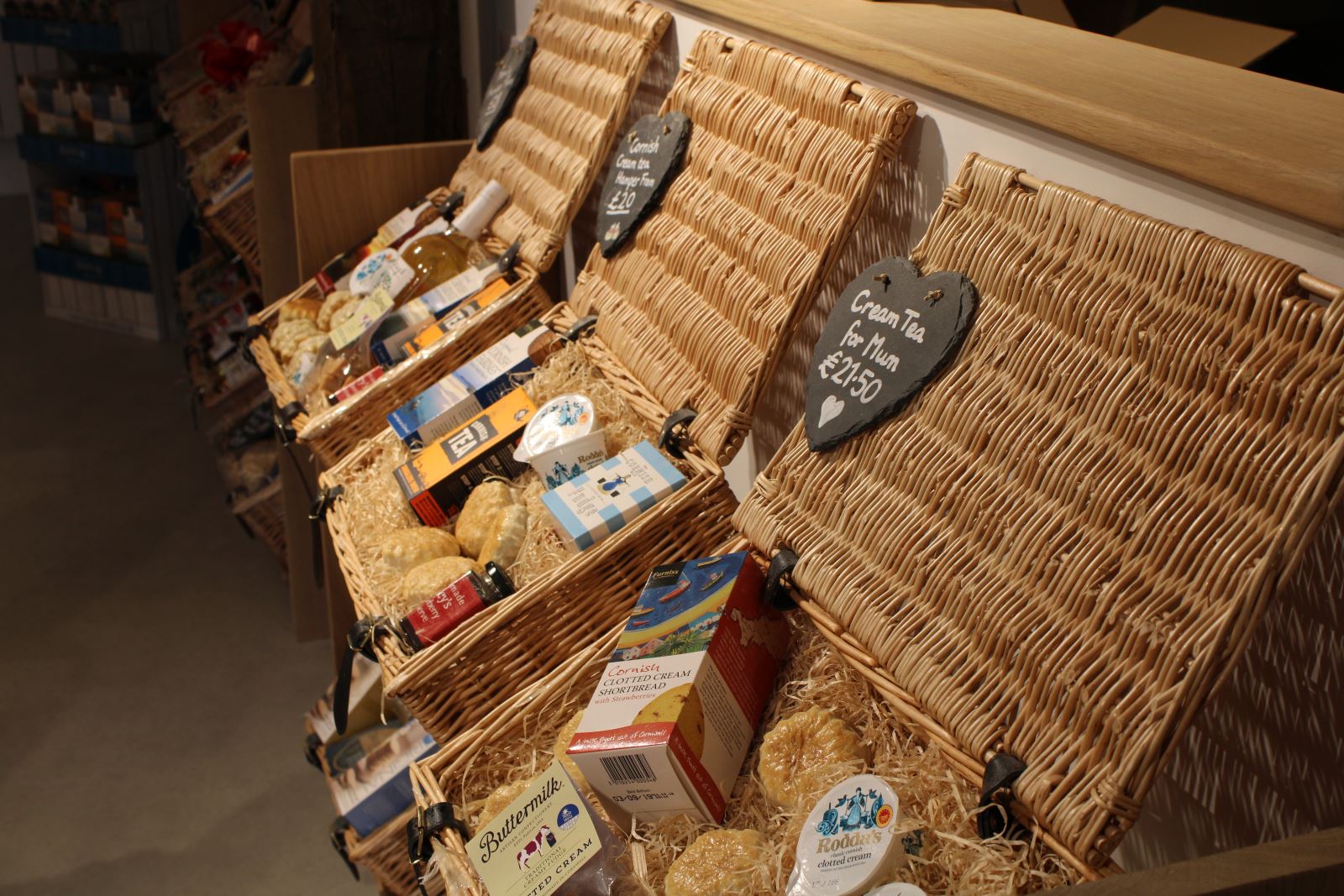 Lunch at the Cornish Pantry
It was time for a spot of lunch at The Cornish Pantry restaurant. Of course, we had to go for the Traditional Cornish Breakfast (veggie) on a MINER'S SHOVEL. We know, right. We got to eat off a shovel, and the food was glorious too! There was so much good quality food to choose from all sourced within 20 miles of Cornwall Gold. But we just had to stick to the Cornish Mining theme. When in Rome!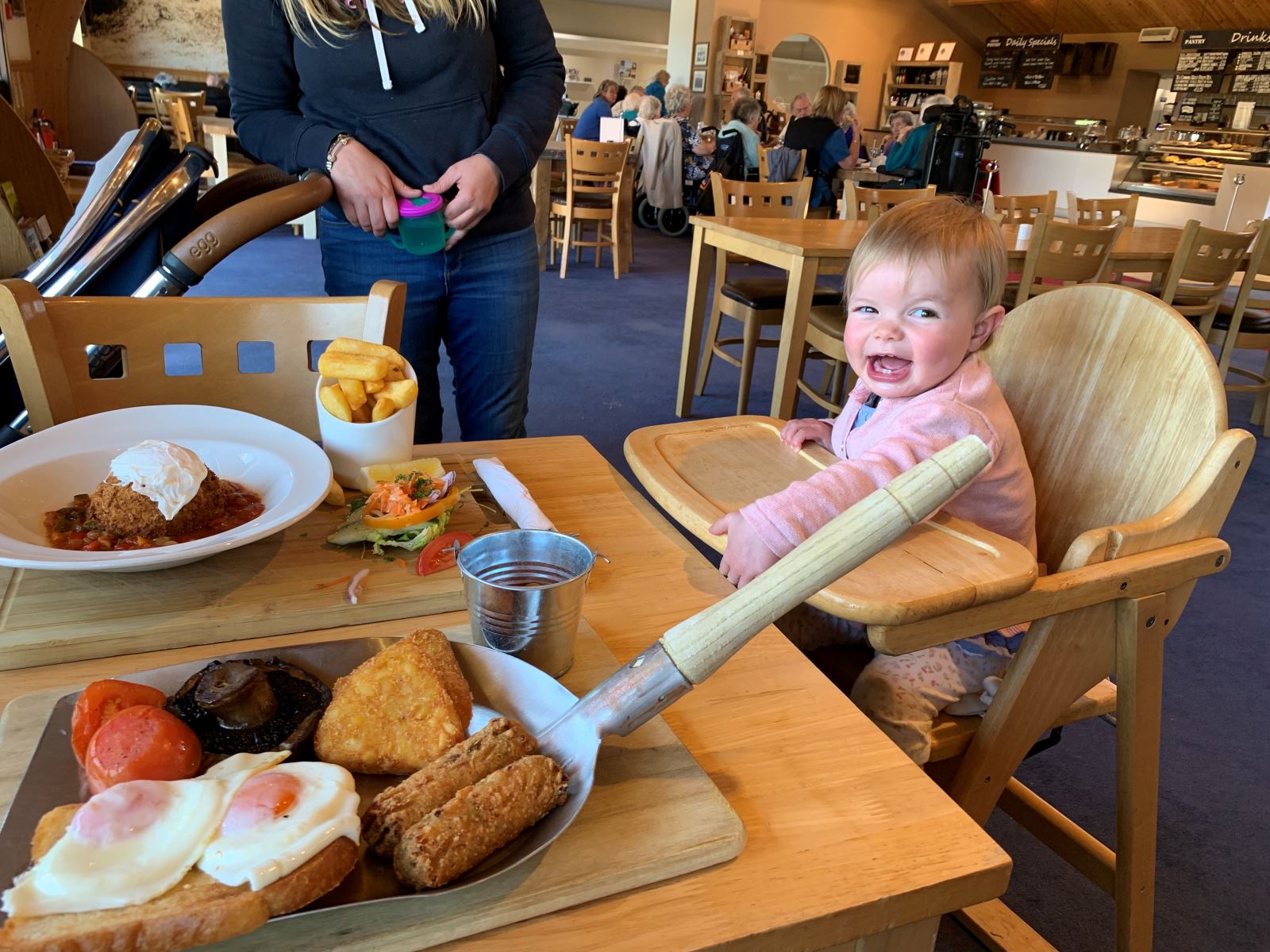 The restaurant, like the rest of Cornwall Gold, was also dog friendly. So we got to sit and enjoy our lunch and our day with our furry friends - Dog friendly Cornwall, dog friendly Cornwall Gold.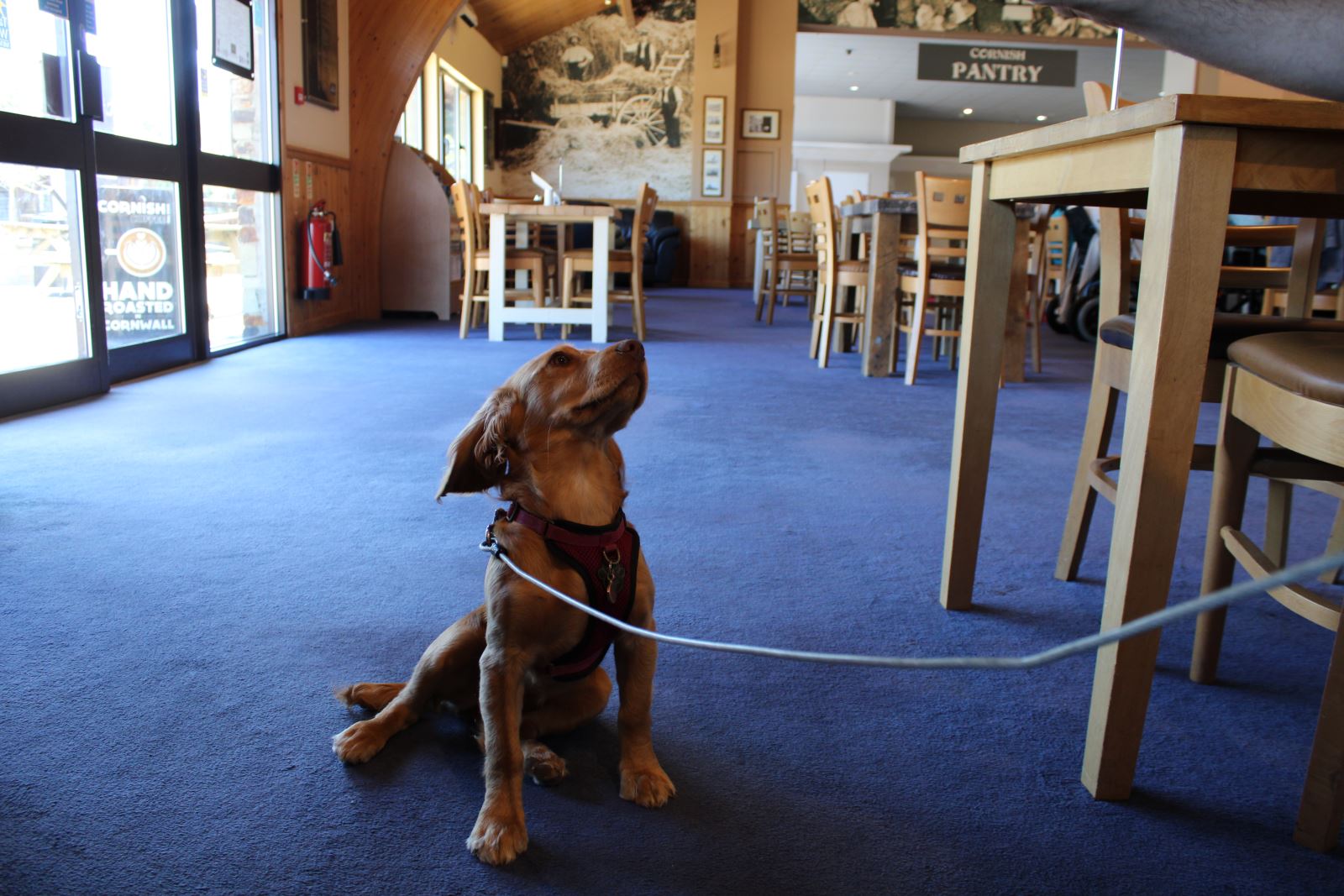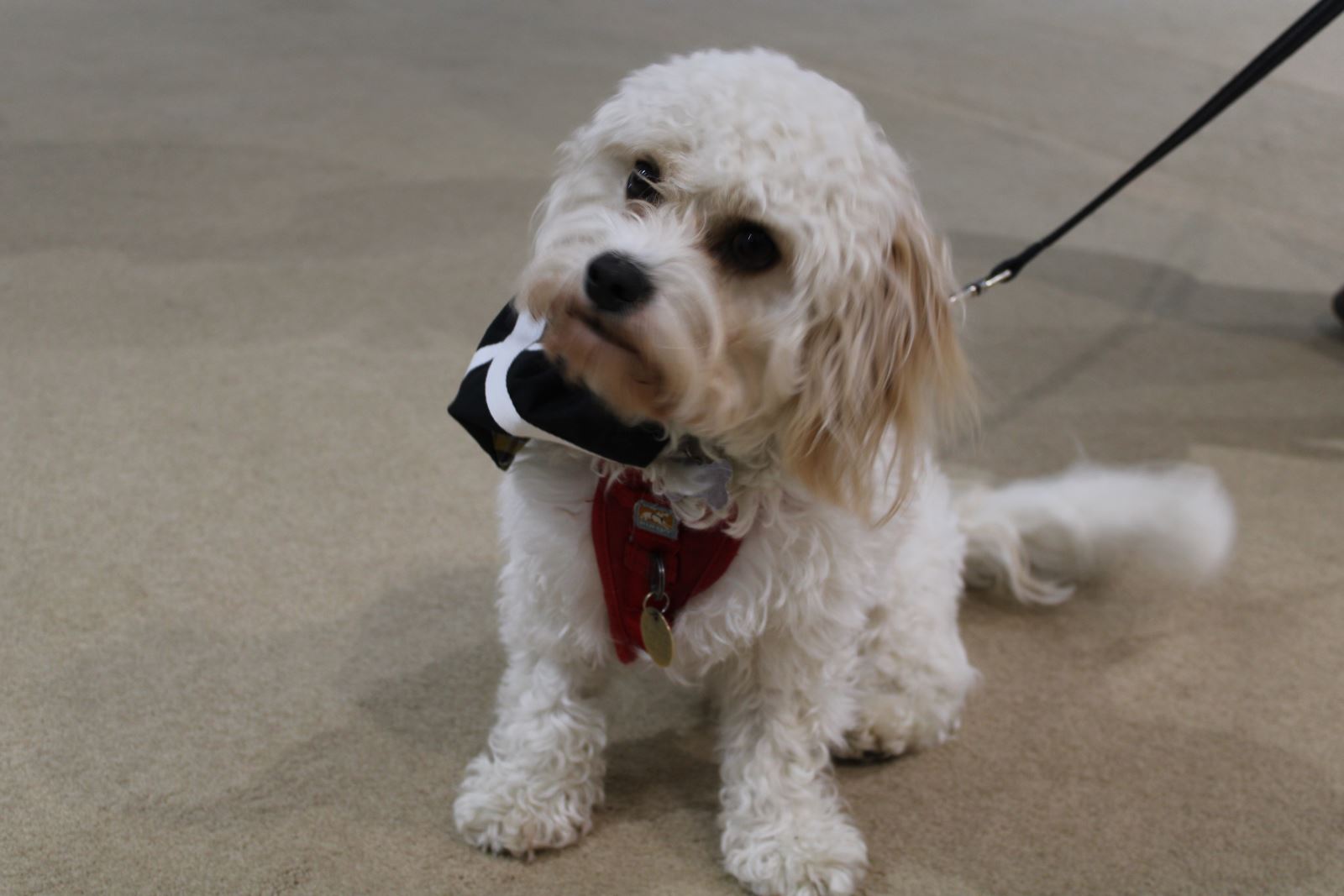 Pick Your Own Pearl
After lunch, we wanted to browse the incredible range of jewellery that Cornwall Gold has to offer, so firstly we went to the Cornwall Pearl shop. Home to the largest collection of pearls in Cornwall, they offer an extensive range of freshwater, Akoya, Tahitian and South Sea pearls. You even have the opportunity to pick your own pearl from the molluscs in their small in-shop rock pool. Amazing!

Beautiful Tolgus Jewellery
Our final part of the day was spent browsing the other stunning pieces of jewellery at Cornwall Gold, in particular The Tolgus Collection. It's Cornwall Gold's unique range of bespoke Cornish jewellery inspired by the breath-taking landscape, and crafted using a unique blend of Tolgus tin and the finest silver. Revenue from this stunning collection allows Cornwall Gold to further renovate the Tolgus Mill and preserve its precious heritage for future generations.
Cornwall Gold even donate £5 from the sale of each of their iconic Tolgus Tin 'Flip Flops' to the Cornwall Air Ambulance charity, which saves countless lives every year throughout Cornwall and the Isles of Scilly.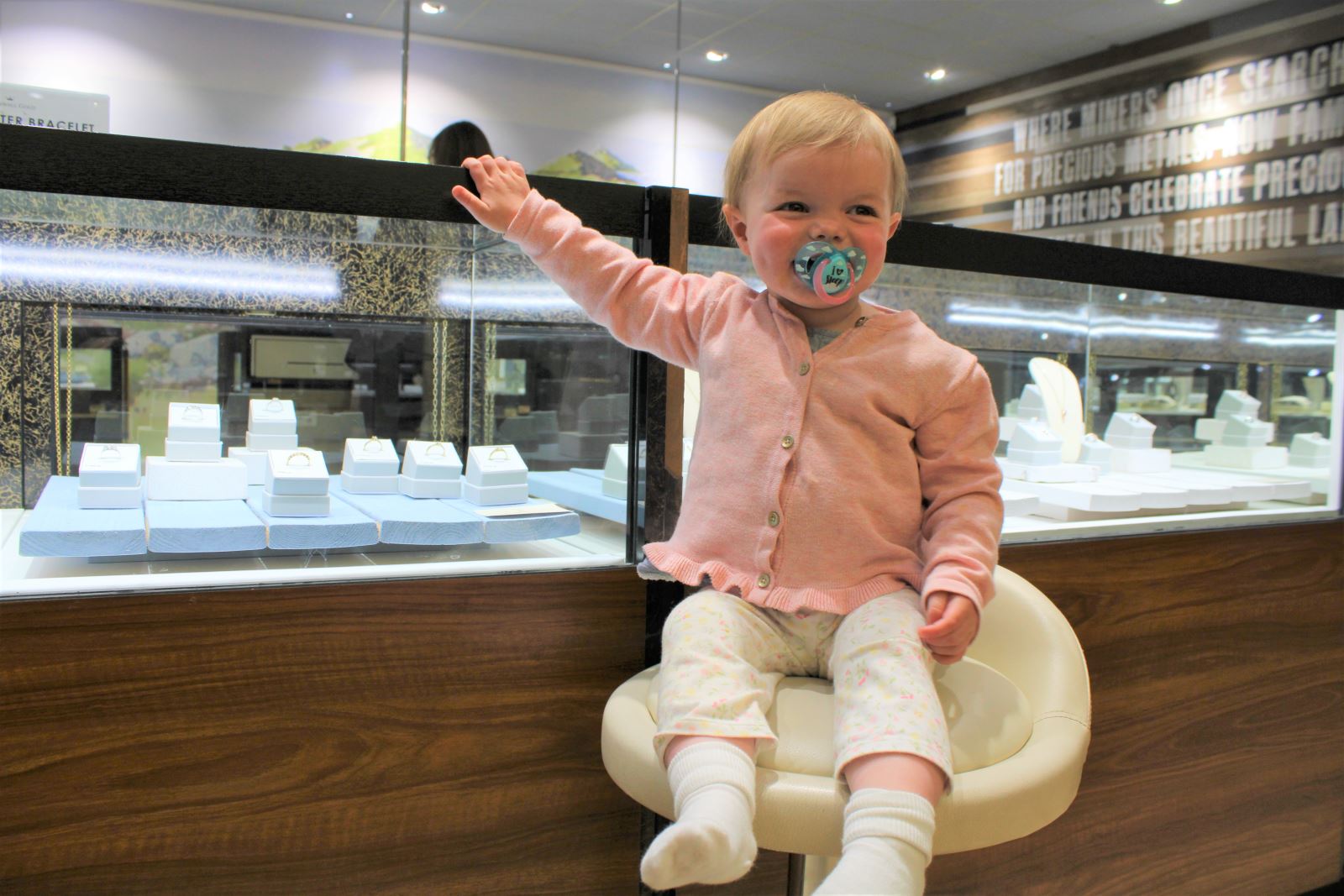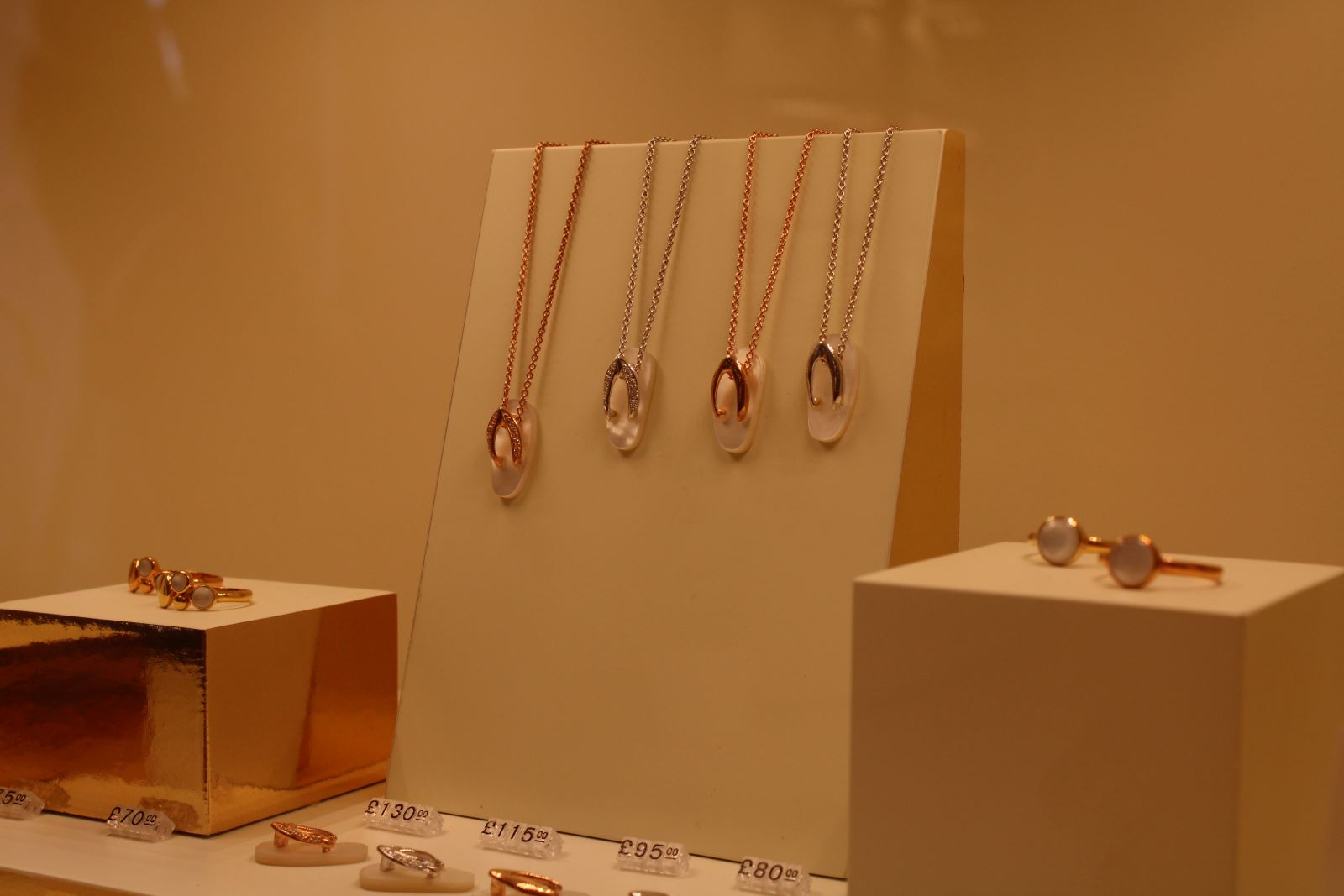 What a Day
Well, what a fantastic day out we had at Cornwall Gold. There was so much to do for all types of people. For the history buff, for families, for a sunny day, for a rainy day, old and young, furry and not so furry! The site is also accessible friendly - we took a pram around with us for the day with no issues. All of this with FREE entry, with donations and proceeds from purchases going towards the preservation of the historic Tolgus Mill.
Would you like to experience Cornwall Gold? With free entry and free parking plus a fully accessible site that is suitable any day of the week come rain or shine, what are you waiting for?
At Visit Newquay we want to give our visitors to Newquay and Cornwall the best recommendations possible! We always make sure we visit the places and experience them first hand before recommending them to you.
Thanks for having us Cornwall Gold!
The Visit Newquay Team x