5 Things Not To Miss This May at Whiskers
3rd May 2019
Our good friends over at Whiskers, have very kindly wrote to tell you what's on, as we wouldn't want you to miss out on the "Top 5 Things happening at Whiskers this month!"
With its year-round offering of events, parties and performances, Whiskers, which comes recommended in The Lonely Planet Guide to England, has gained quite the reputation as a provider of fun and entertainment!
Now in its sixth year, the bar and music venue, which is a favourite amongst locals and tourists, continues to book not only live music and event nights but also quirky and one-off events which are all inclusive and offer something a little bit different.
Here are five things not to miss this May: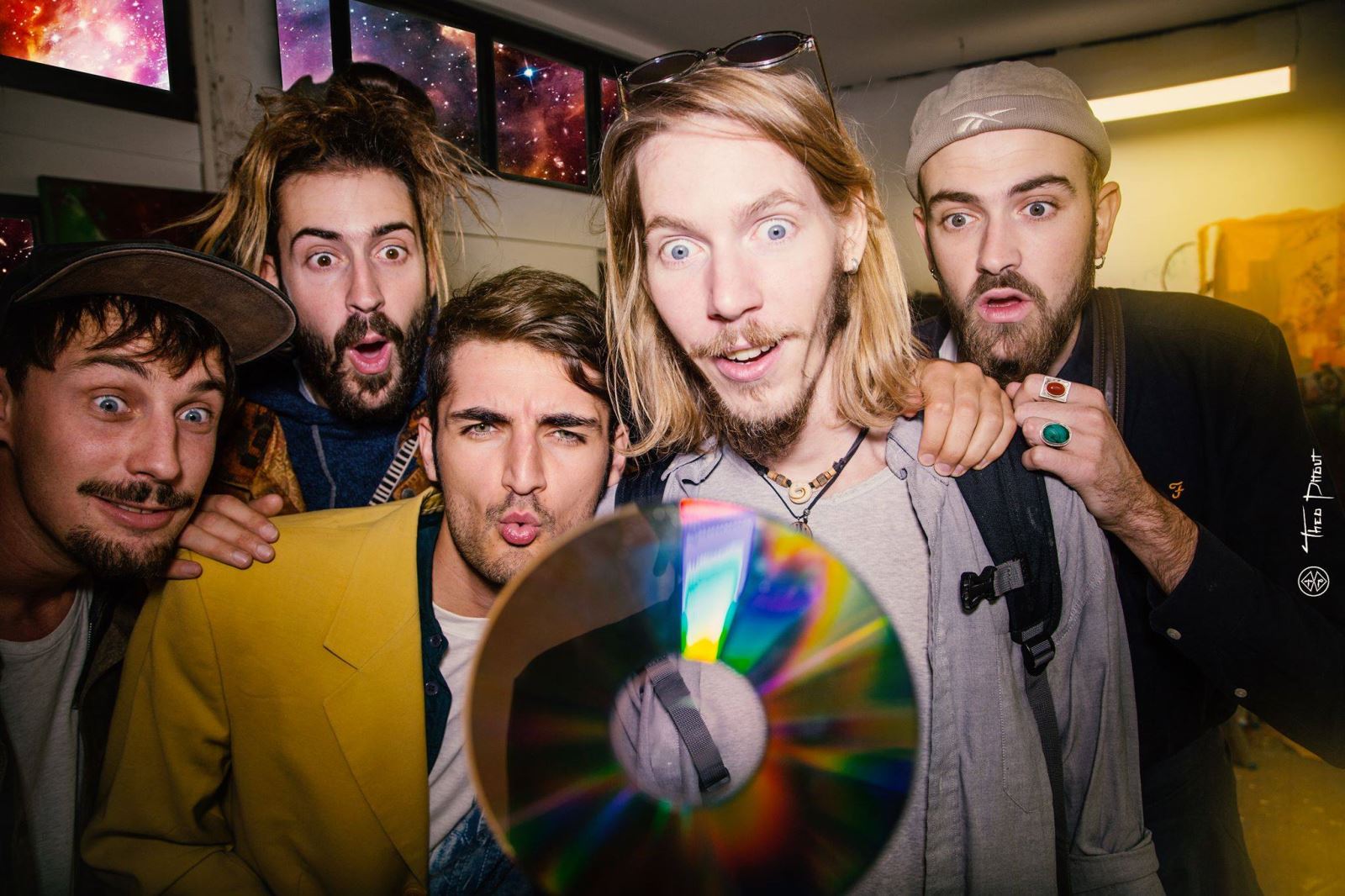 Neenboo
Wednesday 8th, 10pm
Live Music Performance
Neenboo are a French band consisting of seven costumed performers who liken themselves to crew on a spaceship. Each Neenboo performance is a journey where the audience are invited to become a member of the crew!
The 7 musicians of the Neenboo ship make up what they call Cosmic World Music. Carried by Arab-Andalusian sounds, the crew oscillates between influences of Africa and Latin America, to form their unique 'cosmic groove'.
Expect Hang Drum, Violin, Oud, Bass, Machines, Synthesisers, Jew's Harp, Drums, Guitar, Trombone and Percussion.
Concerts in the company of the Neenboo crew are as much a sensory experience as an augmented musical show. Don't miss this opportunity to be part of an exciting and unique audiovisual experience!
Art 8
9-12th
Arts and Culture Festival
Art 8 is Newquay's top arts and culture festival, now in its 8th year. With creative, fun and free art events all weekend, the festival is family friendly, inclusive and community inspired. The festival includes a pop-up art gallery, craft market and health and well-being fair at Steam Bar, Great Western, as well as workshops, art classes and performances. Whiskers is one of Art 8's artistic hubs and will be hosting the following fantastic events. Anyone requiring more information on Art8 can contact Whiskers via Facebook.
DRINK AND DRAW
Live Art Drawing Class
Sat 11th, 2-4pm
Attendees will be joined by experienced local artist Sam Millington for a live art drawing class. The class will learn how to size and plan their live sketch plus observe and measure to help with proportion and form. Sketching from direct poses from the Art 8 live model, those in attendance can enjoy exclusive use of the venue plus the opportunity to buy drinks to help their creative juices flow!
Limited spaces available.
£15 per person which includes first drink.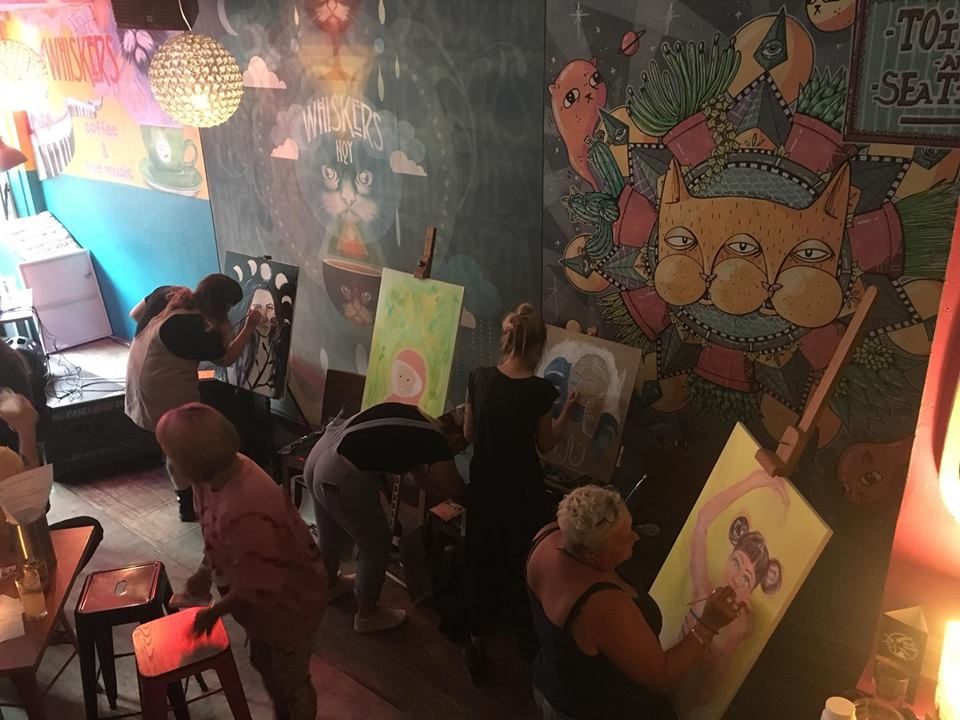 LIVE ART BATTLE
Sat 11th, 7-9pm
1 night, 4 artists and 2 hours to create a spur of the moment painting!
Who wins? The crowd decides!
Very fun, very relaxed and very creative! Go along to Whiskers and support the artists, sip some cold cocktails and listen to tunes by Uncle Funk. Bar open until 1am.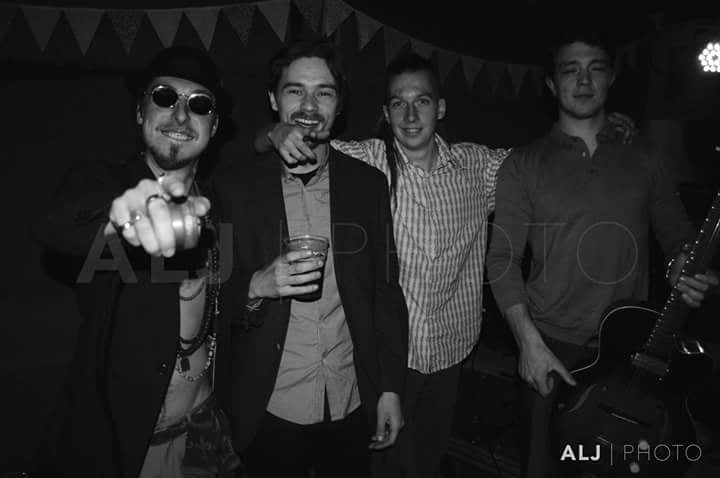 The Big Sets
Wednesday 22nd, 10pm
Live Music Performance
There are a few things that every tourist to Newquay will have experienced: their partner's fury as a mutant seagull swoops down and steals a pasty from their hands, the incredible beauty of the English coast line and the addictive blues and soul sounds drifting from a particular set of busking musicians on the Newquay high street…yes the musical delights of local legends... The Big Sets!

No matter what day of the week, month of the year or cycle of the moon, if Whiskers hosts a gig by The Big Sets, it feels as big as New Year's Eve 1999 (but with less shellsuits.)

The Big Sets have a natural presence that transforms you from the intimate space of the Whiskers' dance floor to a huge arena or festival field. The energy, the ambience, the talent and the passion collide and what you're left with is a sweaty t-shirt and a big smile.

If you're coming to watch The Big Sets at Whiskers you may want to cancel tomorrow's appointments because with these talented chaps, it's always an epic party.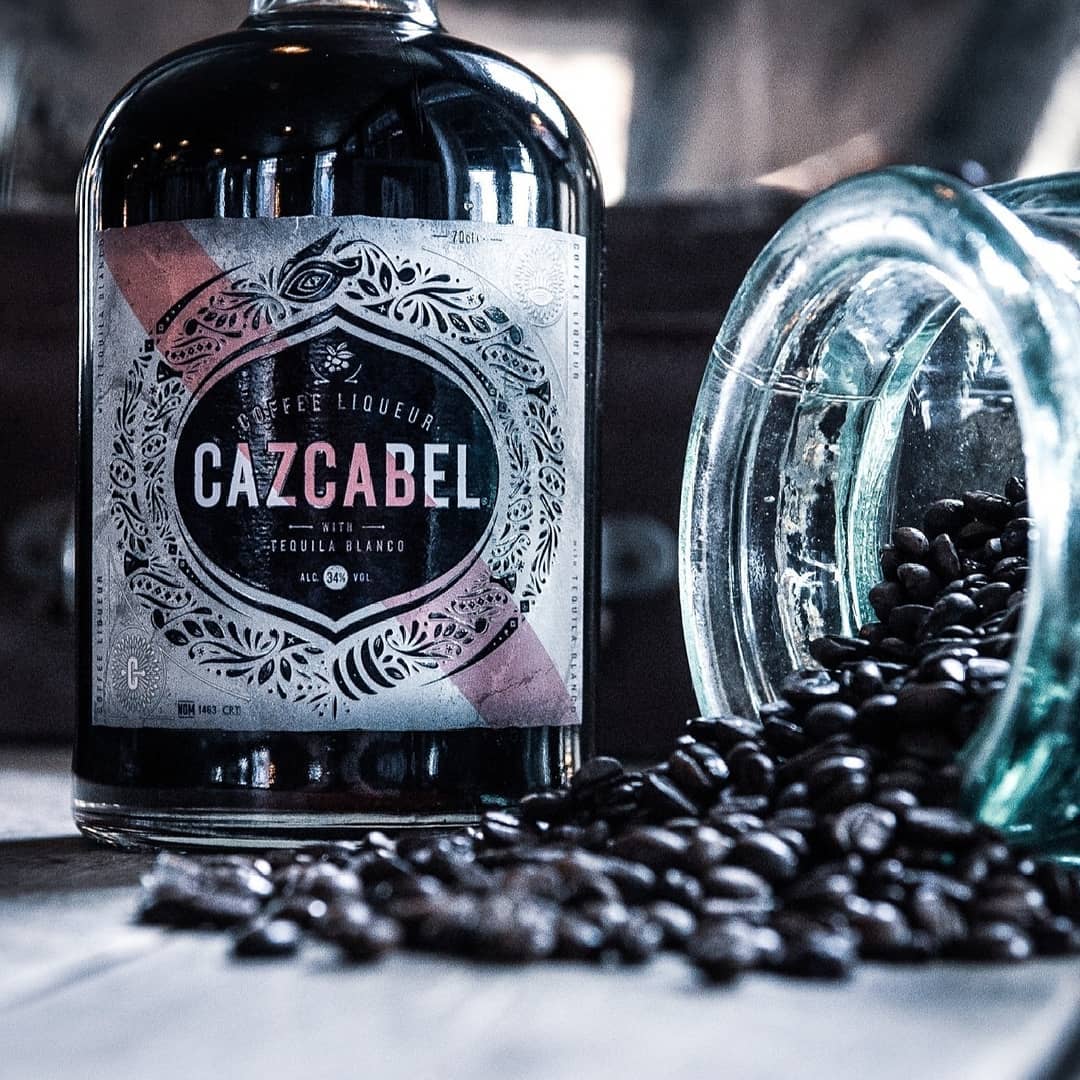 Cazcabel Coffee Tequila
If you're a regular at Whiskers, then it's likely you have been tempted by their favourite house shot: Cazcabel Coffee tequila. Even those who think they dislike tequila can't get enough of this tasty little drink. The rich, sweet taste of freshly roasted coffee, notes of chocolate, vanilla and agave make this shot a real treat that always leads to fantastic moves on the dancefloor!
Don't like coffee? Try the Cazcabel Honey Tequila which is equally as yummy!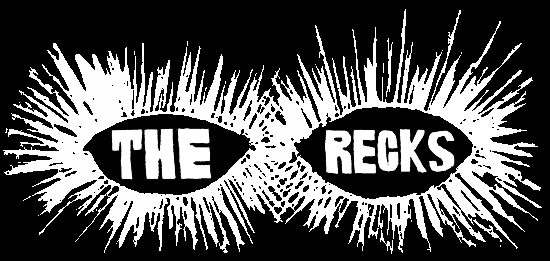 The Recks
Fri 24th
Live Music Performance
The Recks are an alternative five-piece band hailing from the tiny Isle of Sark, whose genre-bending repertoire includes gypsy jazz, folk, reggae, indie, hip-hop and rock.
Formed in 2012 from a motley collection of misfits on an Island 3 miles by 1.5 miles long, the band set out to write contemporary multi-genre music with a roots-based foundation and quickly amassed a full set of lively, infectious songs that began to set crowds alight at packed out Festival tents across the UK and France.
Having had an explosive 2018, the band has packed out festivals and venues, playing the BBC Introducing stage at Latitude festival (UK), Sunshine (Jersey) and many more in between.
Keep up to date on all that Whiskers has to offer by following them on Facebook: whiskersnewquay