Surfing with Fistral Beach Surf School & Hire Centre
12th June 2019
Fistral Beach, Newquay has long been regarded the Home of British Surfing and for good reason, it's surrounded in outstanding natural beauty and has the most consistent surf in Cornwall. Could you think of a better place to learn to surf?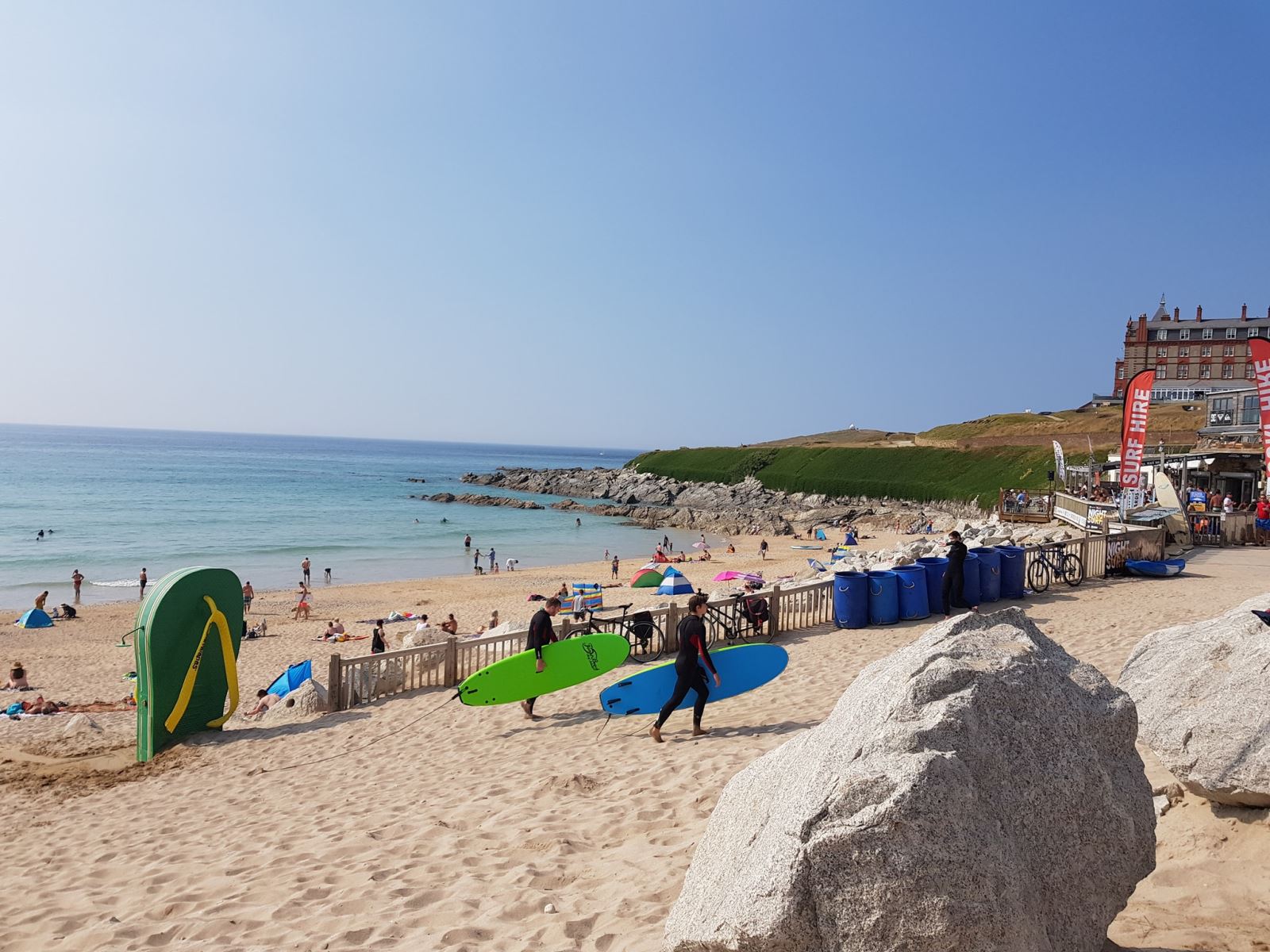 Thankfully the Fistral Beach Surf School, the only surf school located on the beach has everything you need for a day of shredding the waves. With over 20 years serving budding and established surfers they have the knowledge and passion to get you up and riding no matter your ability. Not only do they offer quality lessons, but they also hire out a wide variety of surfing equipment, from bodyboards to longboards and everything in-between, they have you covered.
What Lessons Are Available at The Surf School?
Fistral Beach Surf School offers two types of lessons, group lessons and private. Both lessons are two hours long and the cost covers the use of equipment (that's wetsuit, board etc) during your session. You will also get access to our changing rooms, lockers and hot showers. The cost does vary with private lessons being a little bit more expensive, but you will receive 100% of your coach's time and have the lesson tailored around you. With group lessons they are generally mixed age (kids only lessons available in the summer) and range from beginners to intermediates. We guarantee that you will have a fun and fulfilling session no matter what lesson style you choose.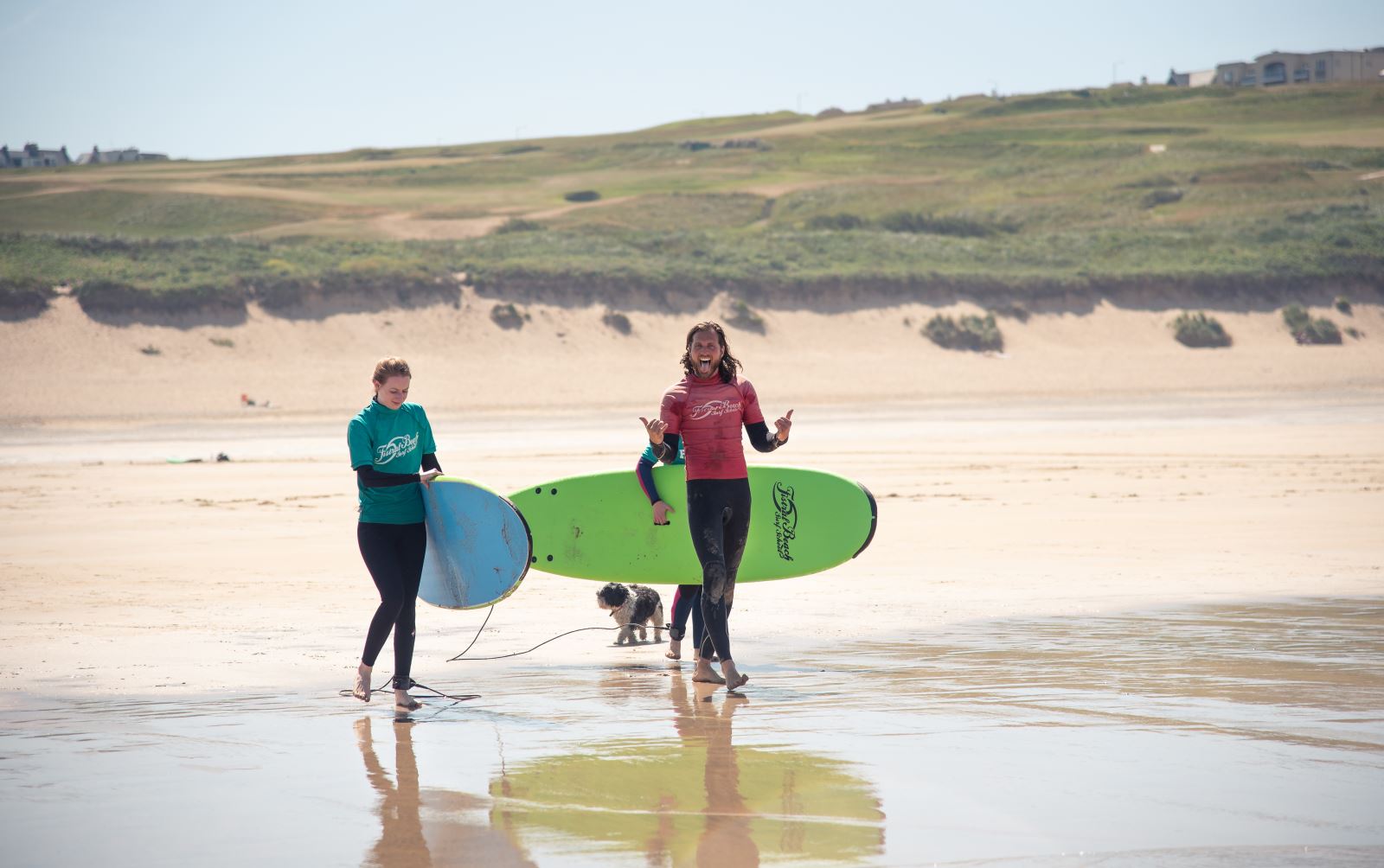 (C) Keiran Webber
Does It Matter What Ability My Surfing Is?
No not at all! As mentioned above we offer lessons for all abilities. We have a variety of beginner, mixed, improver and intermediate lessons available all year round. We also have a strong team of coaches who can work with all variations of surfer. We have been operating for over 20 years so you can rest assured you will receive the best tuition possible.
Do You Have Equipment for Hire?
YES! The hire centre located next to the Surf School has one of the largest stocks of surf equipment in Europe. There is a huge variety of boards available ranging from professional longboards through beginner foamie boards. In addition to boards the hire centre has warm, high quality wetsuits suitable for all conditions. During flat spells there is also SUPs and kayaks available for hire.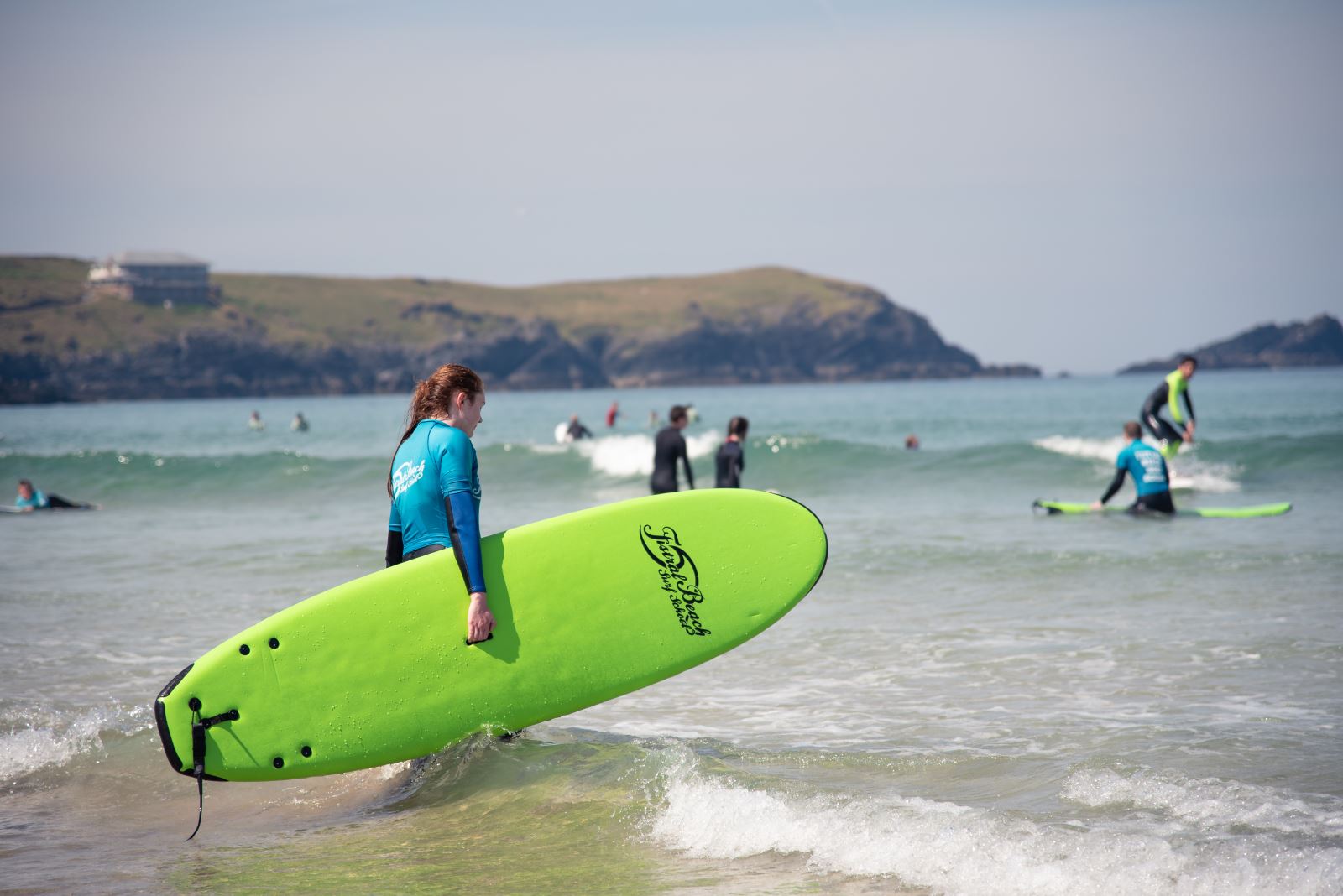 (C) Keiran Webber
There is plenty of fun to be had surfing with Fistral Beach Surf School. If you have any questions or want to know any other information, then be sure to contact their friendly staff. You can contact them on 01637 850 737 or email them on info@fistralbeachsurfschool.co.uk.