Live Like a Local - Kirsty Dickens
20th June 2019
Hello, my name is Kirsty and I have lived in Newquay for 32 years! I love living in this picturesque seaside town and each day Newquay offers spectacular scenery to enjoy. Keep reading to find out what I get up to in a day of a local.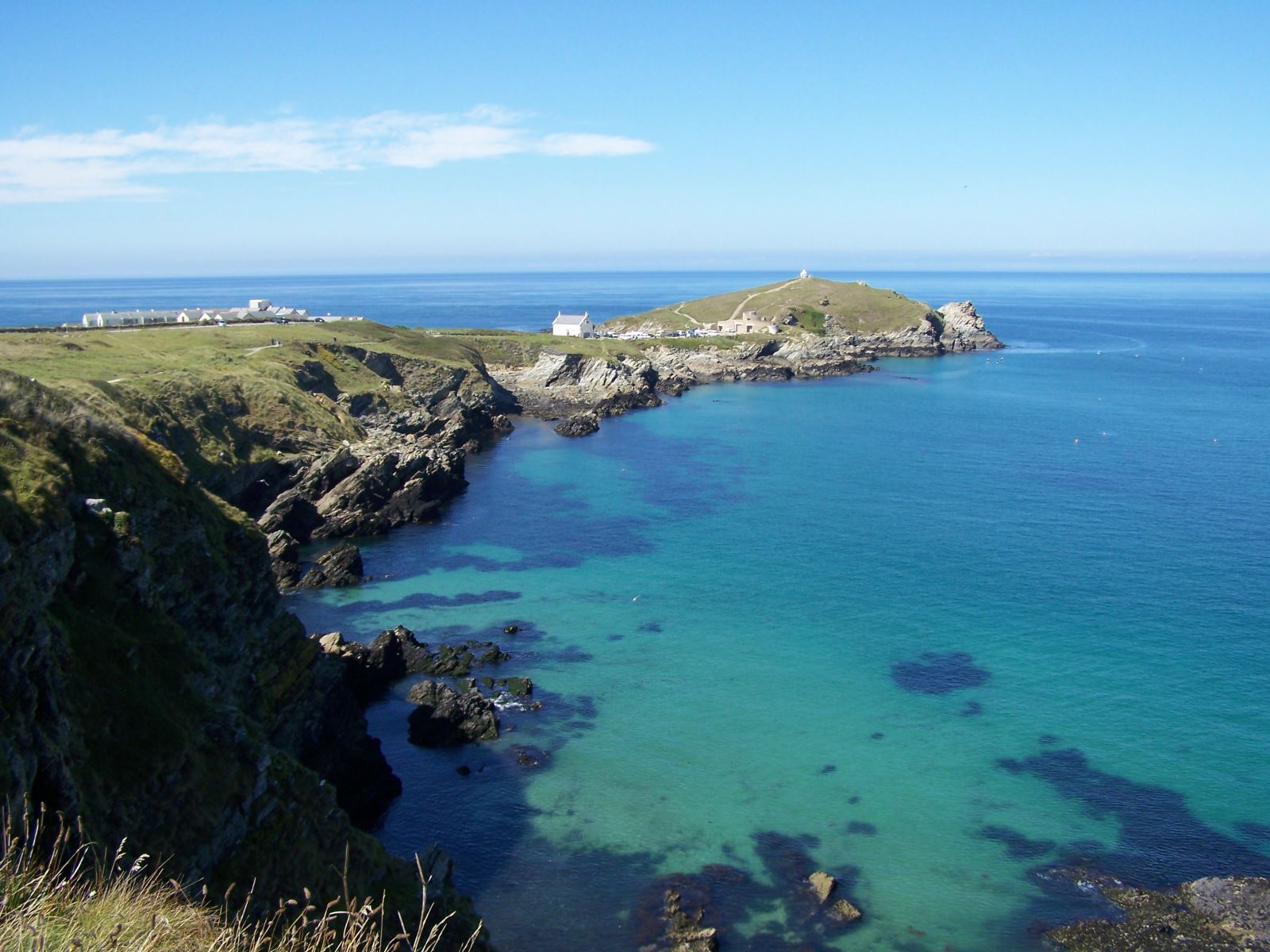 First stop, Jam Jar Café! It is a must for my morning breakfast stop, one of "Jam Jar Jess's" homemade granola bowls and a fresh locally roasted coffee is the best way to kick start the day. Jam Jar Café is a small café tucked away in the heart of Newquay, with decking outside I can enjoy my breakfast al fresco and people watch as the day starts to begin.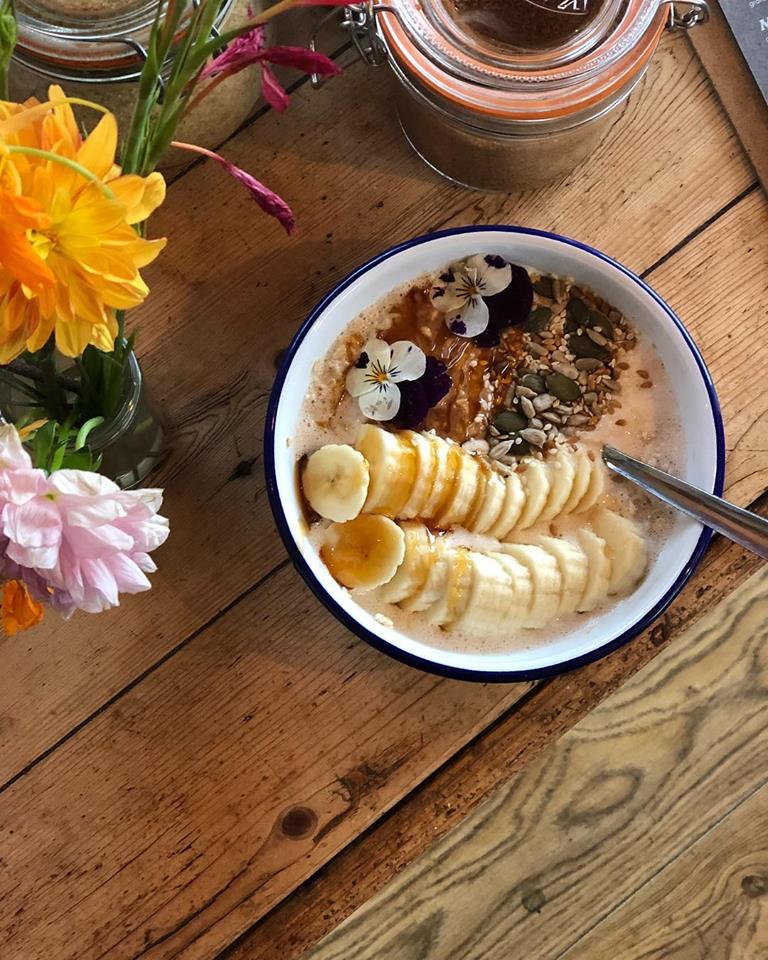 Now bright eyed and bushy tailed, I head for the coastal path from Newquay towards West Pentire with two little pug dogs in tow. As I approach Newquay's Gannel Estuary, the sun is shining, and the paddle boarders and kayakers are making the most of this idyllic setting and happily wading through the glistening water. I take the foot bridge over the estuary towards Crantock Beach and the dunes. This area is a hotspot for geocaching and foraging.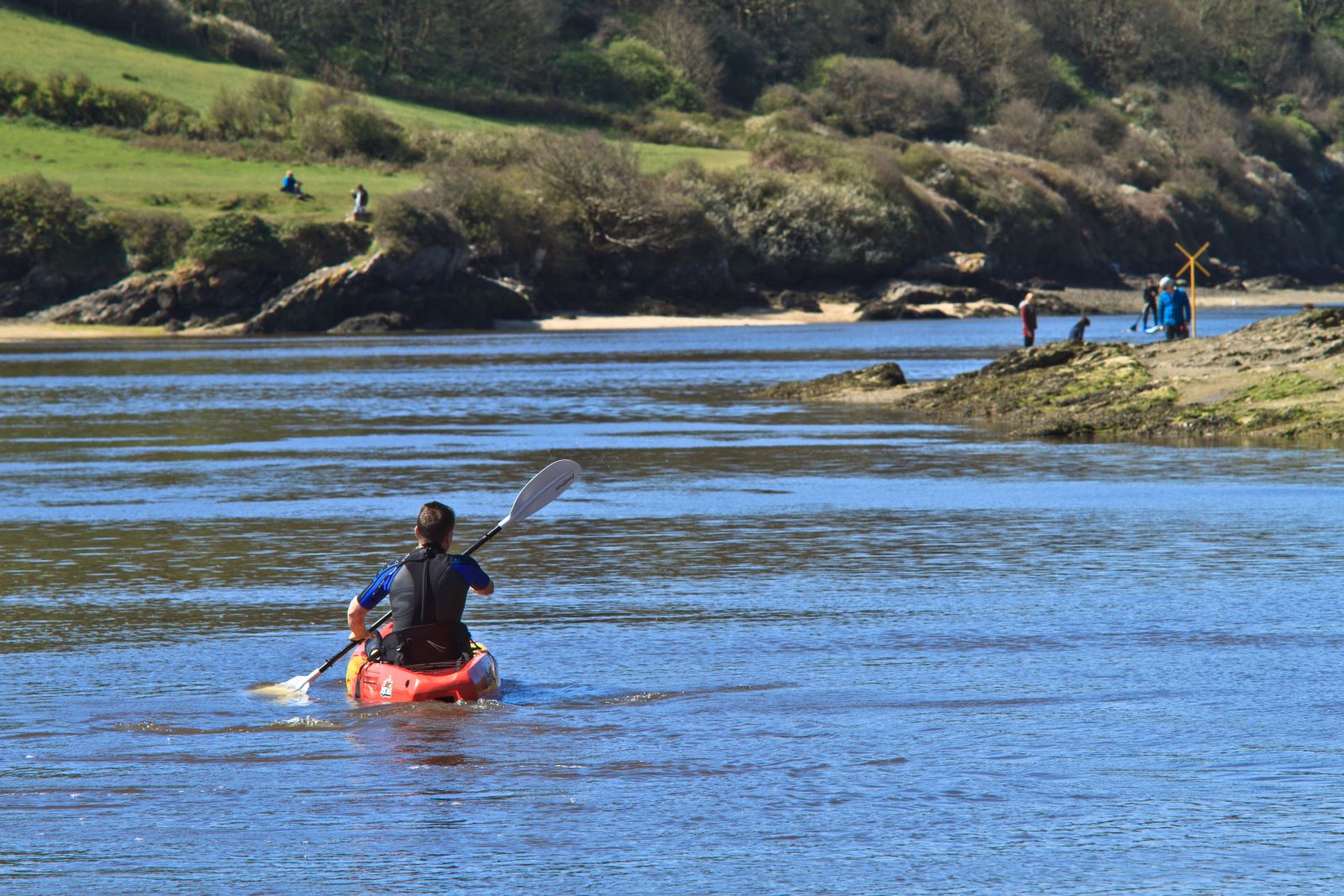 I continue my adventure along the coastal path, until I reach Polly Joke. It is mid-June and as I walk, I am taking in the truly breath-taking views. June is a significant time for the Cornish wildlife, and as you approach Polly Joke the fields are full of wildflowers which are in full bloom. Expect to see fields carpeted in red poppies and bright yellow corn marigold, accompanied by a stunning back drop of the North Cornwall Coast.
When admiring the flowers or taking that perfect selfie please be mindful and stay to the paths on the borders as stepping on the flowers will kill the plants beneath your feet.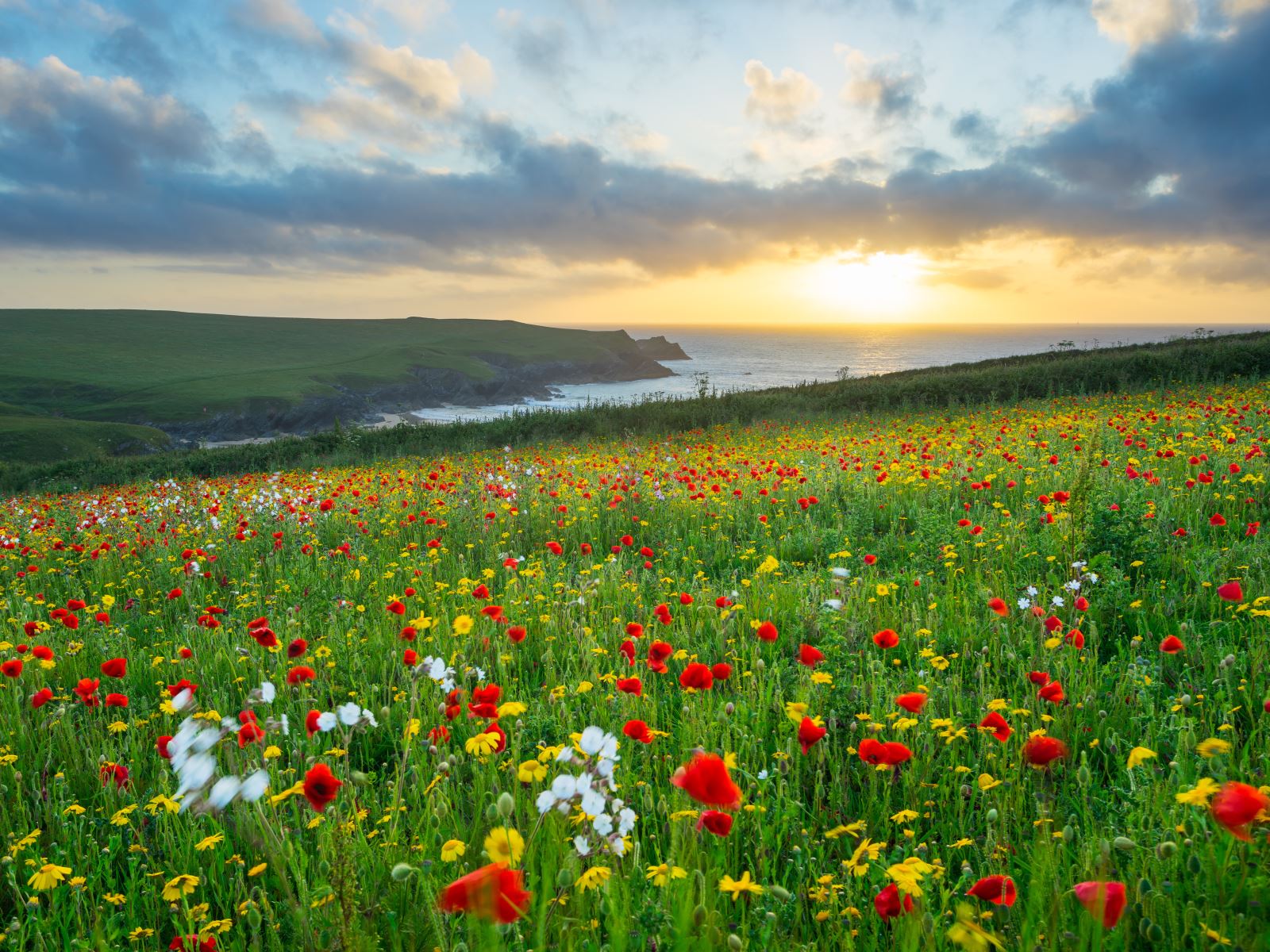 After taking a break with my packed lunch and letting the dogs have a good run around on Polly Joke Beach, I head back along the coastal path back towards Newquay. This time I opt for the small ferry that runs over the Gannel Estuary from Crantock Beach at high tide, May-September for a mere £1.20 per adult. Dogs, prams, bikes and children under 16 are FREE!!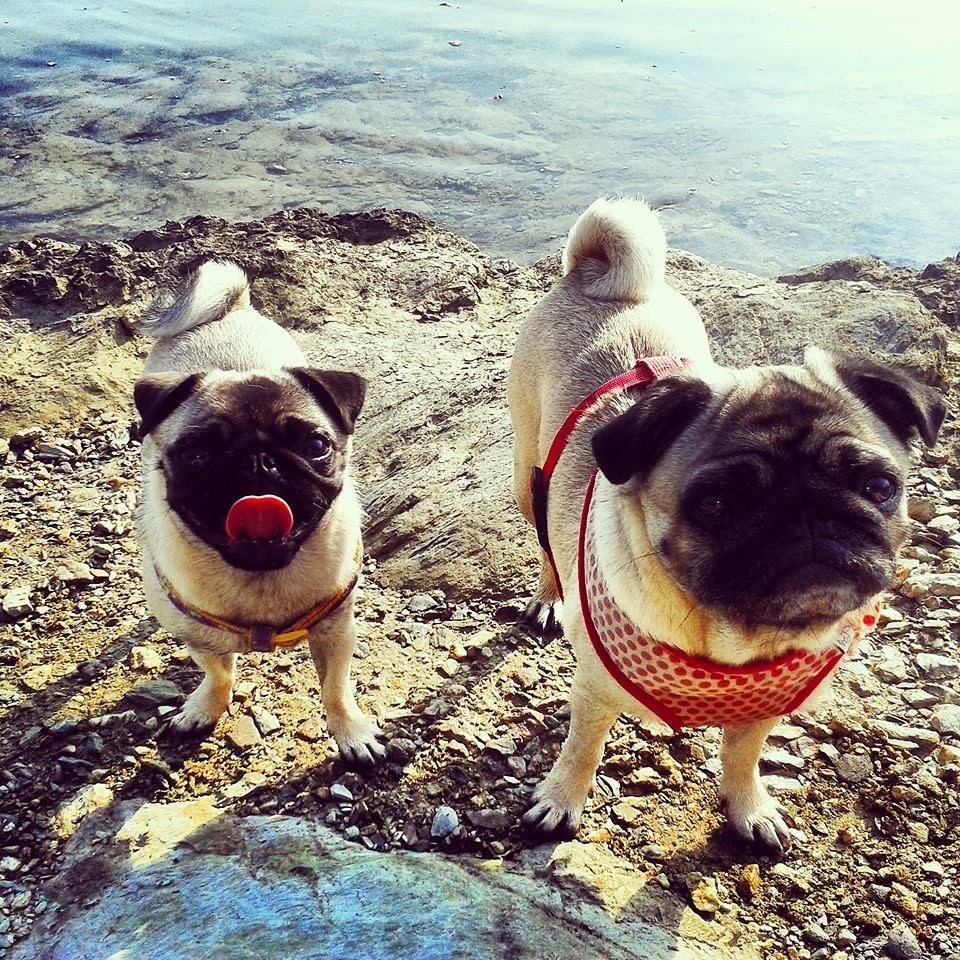 As the day draws to a close, I follow the coastline around Pentire Headland, across Newquay's iconic Fistral Beach and make my way into Fistral Beach Bar for a well-deserved "Candy Floss Gin Cocktail" Oh yes! You read that right! Delicious Pink Gin, with a tonic mixer and topped with a nice scrunch of candy Floss! Not only an Instagrammers dream, it tastes delightful!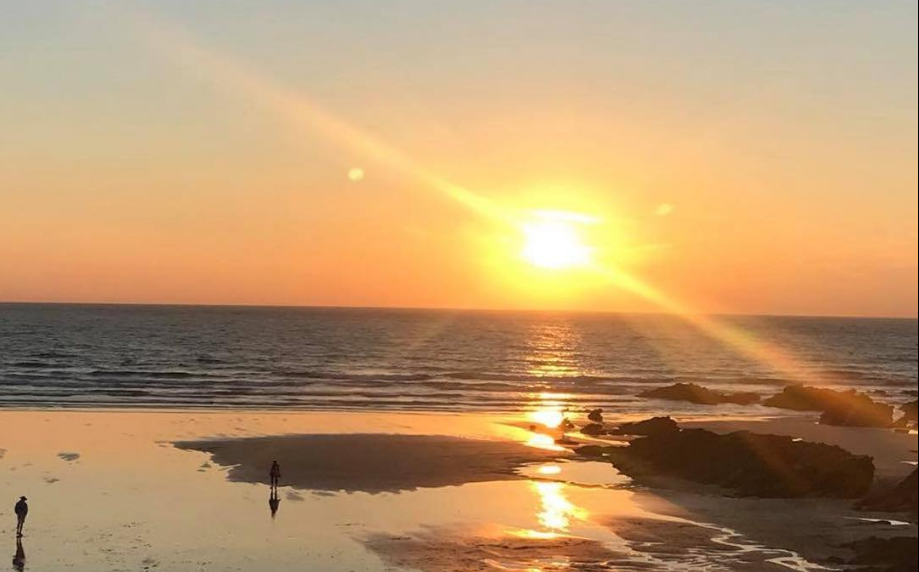 Now this outdoor seating is your ultimate sunset location! Set on Fistral Beach, overlooking the bay, relax as the sun starts to go down with a drink in hand. Fistral Beach Bar also serves great food and if you pick the right evening to visit, you might find yourself at a silent disco or amongst some of Newquay's finest DJs sometimes even accompanied by a saxophonist!
For me this is a perfect way to end the day and unwind on a midweek evening and to just sit and appreciate just how lucky I am to be Cornish and live in the place that I do, Newquay. I hope you have enjoyed reading what I get up to in a day of living like a local!
Newquay Local, Dog Lover & Coffee Connoisseur - Kirsty Dickens