Step Inside The Royal British Legion Newquay!
9th October 2020
Step inside The Royal British Legion Newquay!
Set in the heart of Newquay's town centre lies The Royal British Legion Club.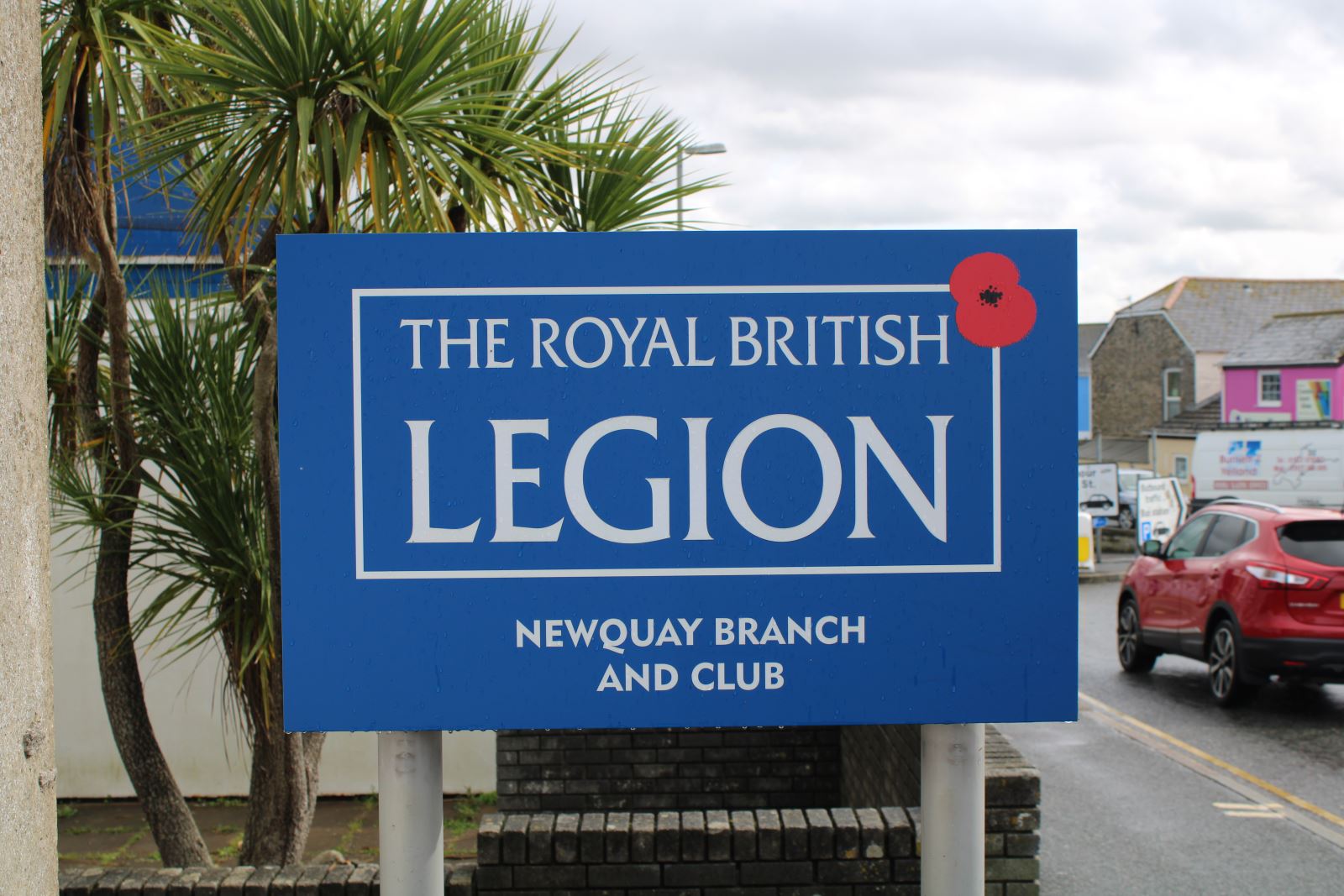 Part of the National Royal British Legion; a charity proving financial, social and emotional support to members and veterans of the British Armed Forces as well as their families and dependents which has now been going strong for 100 years.
Providing the social scene is The Royal British Legion Newquay predominantly frequented by members; But in fact anyone can become a member or even a temporary member and visitors are welcome to see what its all about. So we thought we'd take a look for ourselves to see what they've got to offer.
Meet Stewart the Bar Manager
Upon entering the club, situated on Trevena Terrace since 1974 customers are greeted to a warm welcome from all the helpful staff and club members. Stocked behind the bar are a vast variety of drinks to keep the thirst at bay for the whole evening.
Dotted around the club are large TV screens showing live sporting events from Sky Sports and there is even a dedicated area for those avid sports fans to get together and enjoy the game.
If sport isn't your thing then step back in time in the newly refurbished Vera Lynn room; decorated with veteran war medals, replica ship models and the clubs all important 'Vow'.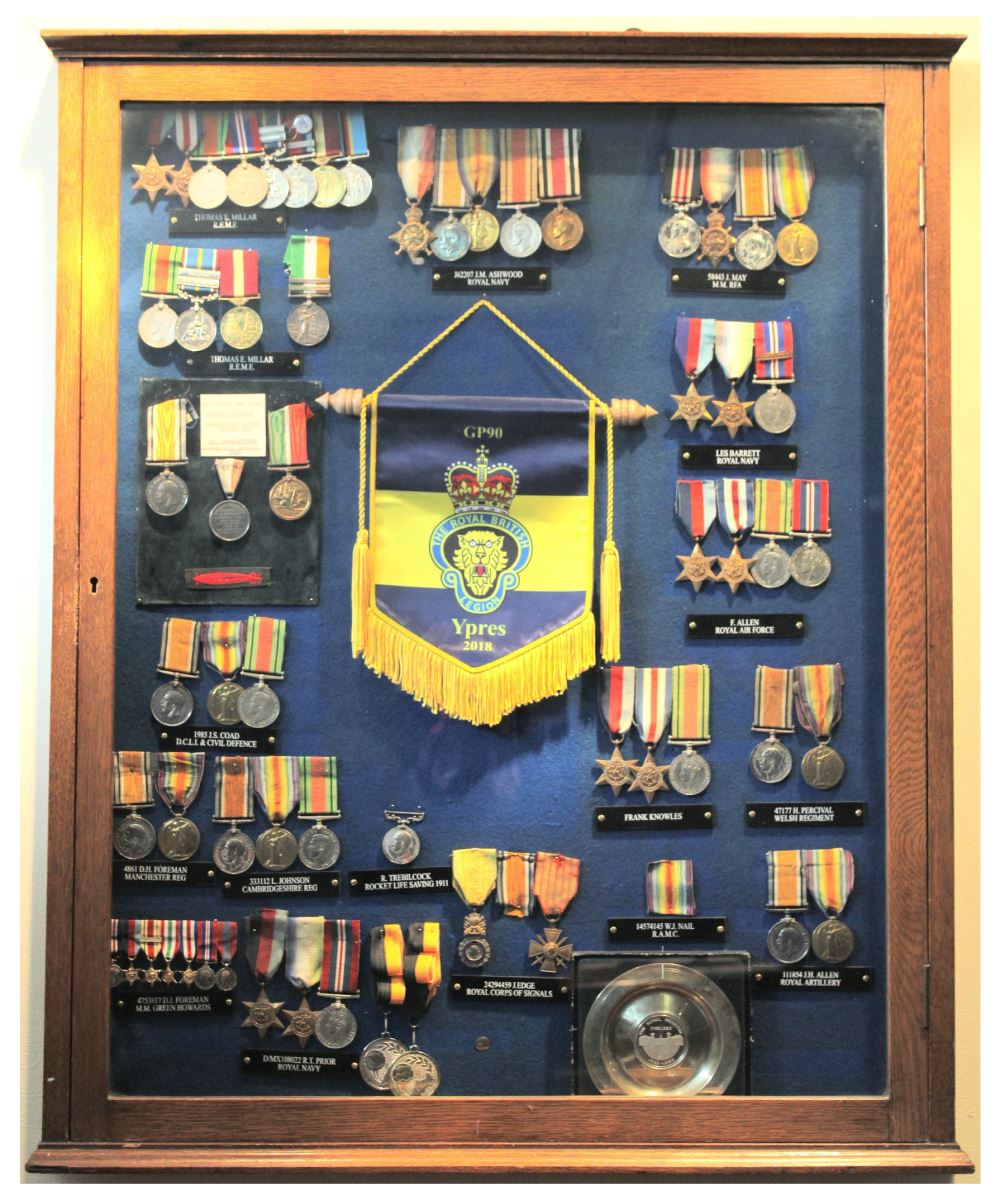 Veteran medals on display in the Vera Lynn room
On most evenings you will find something fun going on at the club; whether it be 'Open the Box', 'Bingo' or the regular 'Sunday night Quiz'.
Monthly live band nights along with the LGBT monthly party night and a variety of charity events held throughout the year provide a packed social calendar for everyone to get involved with.
With 2 full size snooker tables, a pool table and 4 dartboards there are lots of activities for all ages to keep you entertained.
Club goers range from all different ages from young 20 year olds to the more senior 80 plus year olds. Children are also allowed in the club up to 9pm and you can even bring your well behaved dog.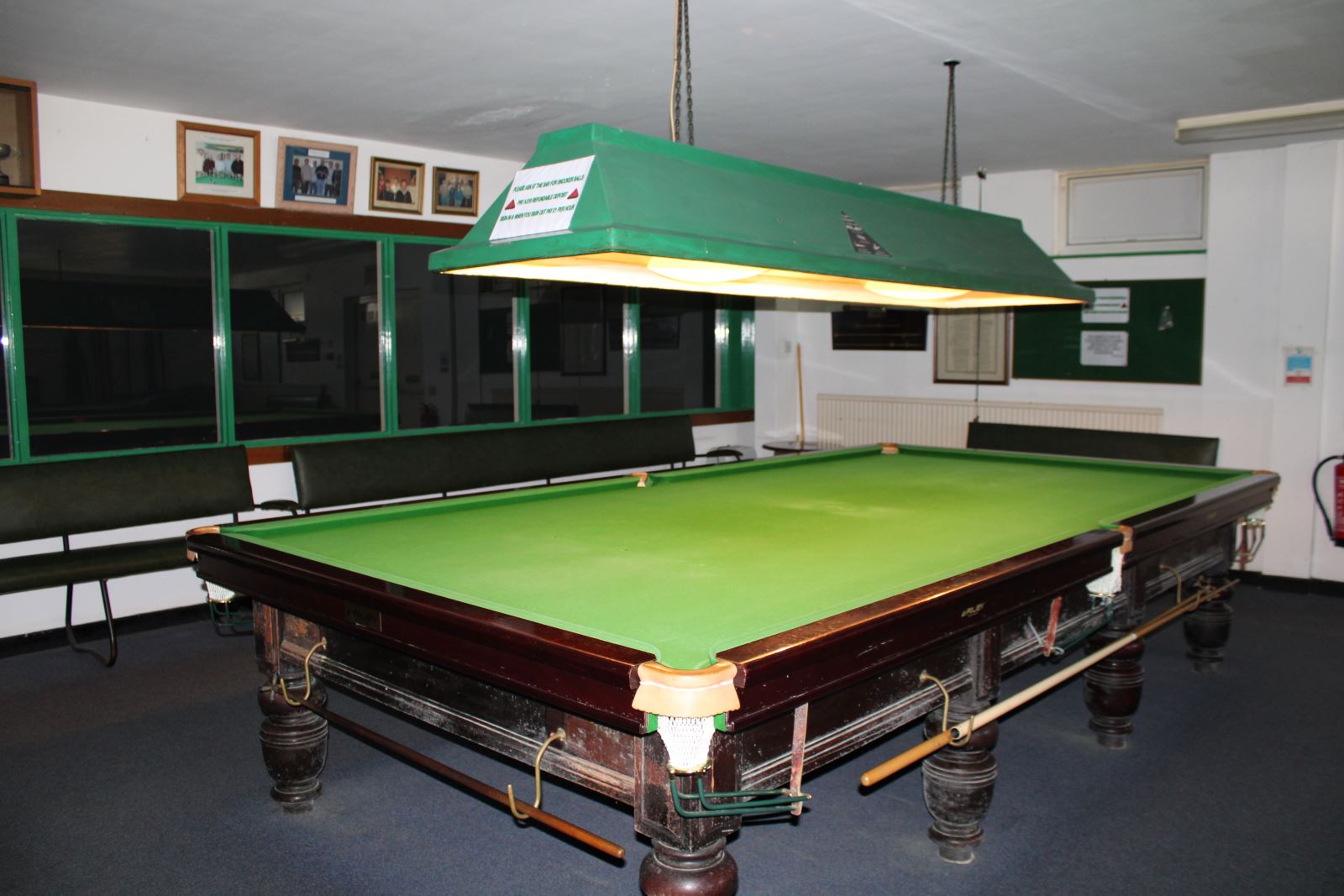 One of the full size tables in the snooker room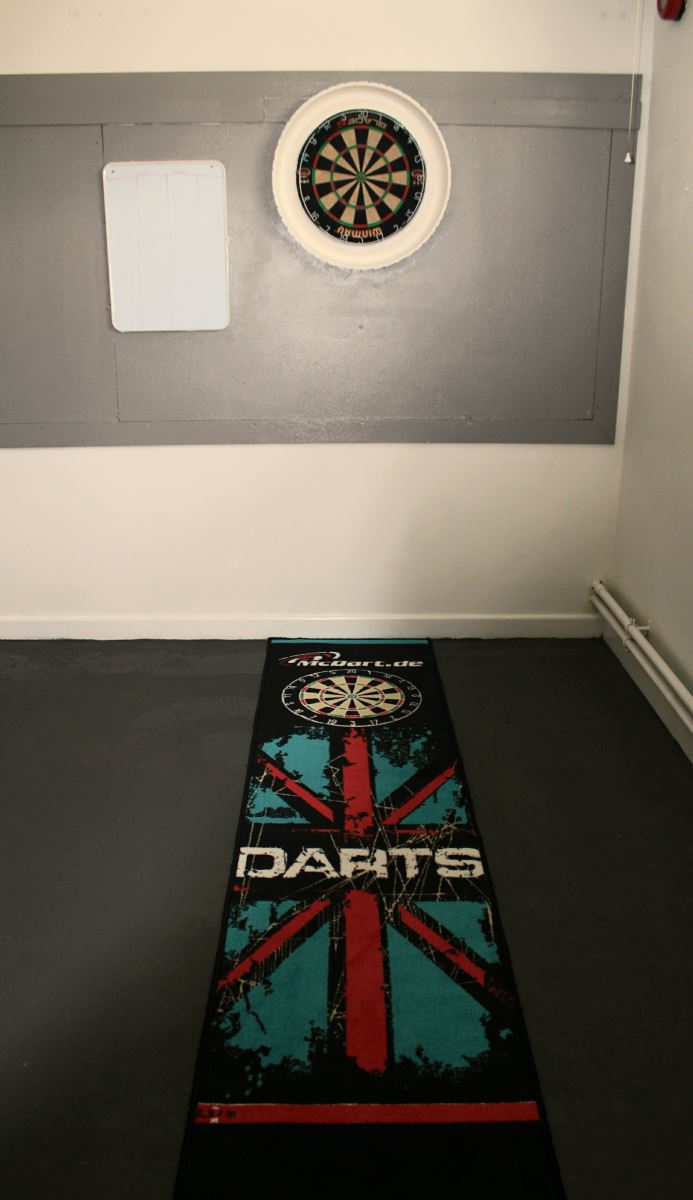 Dedicated darts room featuring 4 dart boards and an extra practice one.
Hot meals and snack are available from Aggies Kitchen situated inside the club beside the bar. The menu consists of homemade delights such as Lasagne, Burger and chips and a delicious Sunday roast all at extremely reasonable prices.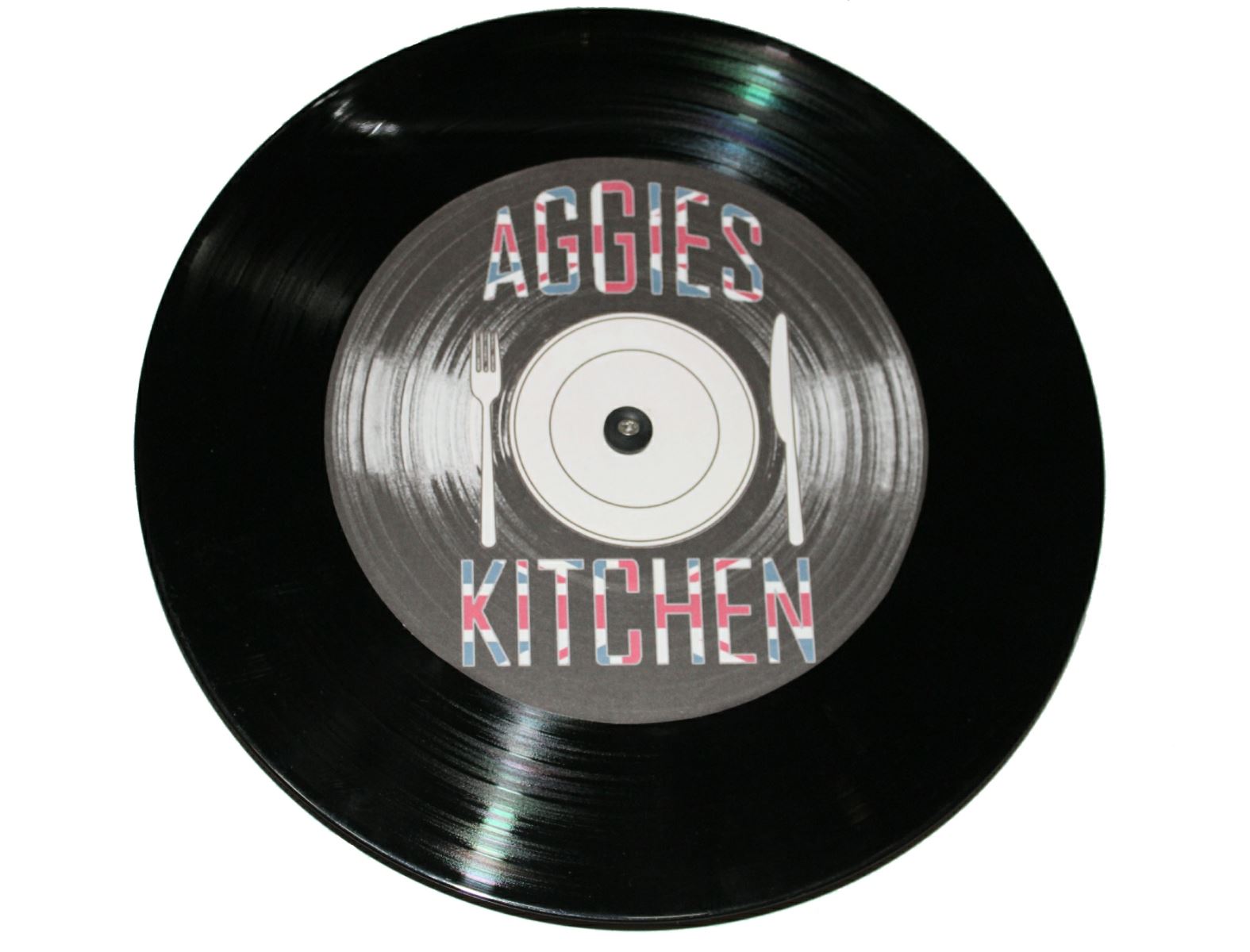 Great value tasty food from Aggies Kitchen
Upstairs you will find a huge private function room complete with its own bar and dance floor. The function room is available for Hire. Perfect for parties, weddings and other special celebrations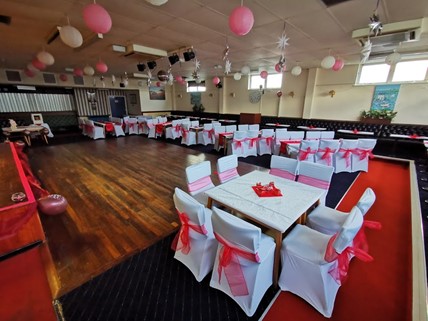 Dance the night away in the function room
If you would like to find out more about The Royal British Legion Newquay and for updates on all events follow them on Facebook @Newquay RBL or click the link below:
https://www.facebook.com/pg/NewquayRBL/about/?ref=page_internal
Becoming a member of The Royal British Legion
Currently, the annual fee is £17 (plus the club joining/admin fee).
The Newquay Club joining fee is just £3.
Temporary membership is also available which is perfect for the short term visitors to Newquay.
Visit: https://www.britishlegion.org.uk/ for more information on The Royal British Legion.
_________________________________________________
COVID UPDATE from The Royal British Legion
Just a quick update as we begin the weekend on the latest Covid guidelines/laws in case there is anyone who hasn't heard these yet:
Masks must be worn by all staff & customers, except when you are sitting with a drink/food. So please mask up when entering, leaving, going to the loo, playing pool/snooker, moving round the bar etc.
When entering the building please find a seat immediately & adhere to the '𝗥𝘂𝗹𝗲 𝗼𝗳 𝟲' (https://www.gov.uk/…/rule-of-six-comes-into-effect-to-tackl…)
We will be continuing to operate a full table service. No customers are to approach the bar. Please be patient and work with our amazing, hard working staff.
Last orders will be at 9pm to 9.15pm, time at 9.30pm & the premises are to be 𝗘𝗠𝗣𝗧𝗬 𝗕𝗬 𝟭𝟬𝗣𝗠. These times are the same every night of the week that we are open to 10pm.
These measures are Government Regulations not specific to our Club. They are not optional or flexible at all. Please do not hesitate to ask us any questions.
𝐏𝐋𝐄𝐀𝐒𝐄 𝐰𝐨𝐫𝐤 𝐰𝐢𝐭𝐡 𝐮𝐬 𝐨𝐧 𝐭𝐡𝐞𝐬𝐞, 𝐬𝐭𝐢𝐜𝐤 𝐭𝐨 𝐭𝐡𝐞 𝐫𝐮𝐥𝐞𝐬 & 𝐰𝐞 𝐜𝐚𝐧 𝐚𝐥𝐥 𝐜𝐨𝐧𝐭𝐢𝐧𝐮𝐞 𝐭𝐨 𝐡𝐚𝐯𝐞 𝐚 𝐬𝐚𝐟𝐞 𝐛𝐞𝐞𝐫 𝐚𝐭 𝐭𝐡𝐞 𝐋𝐞𝐠𝐢𝐨𝐧.