Why Newquay Is The Best Place For A Tee Time And Discover These Amazing Golf Courses
13th February 2020
Our friend over at golfinfluence.com has kindly written a blog to tell you all about golfing in the Newquay area and the best golf courses to visit. Keep reading to find out more…
Southern England is an area blessed with good weather and pristine beaches. Not only are the beaches great for visiting, but the golf courses are accommodating to the beach lifestyle.
Situated on the Cornish coast, Newquay offers spectacular coastal vistas along with beautiful countryside scenery. Scattered among the seven miles of sandy beaches are several golf courses that should be included in your "must-play" list.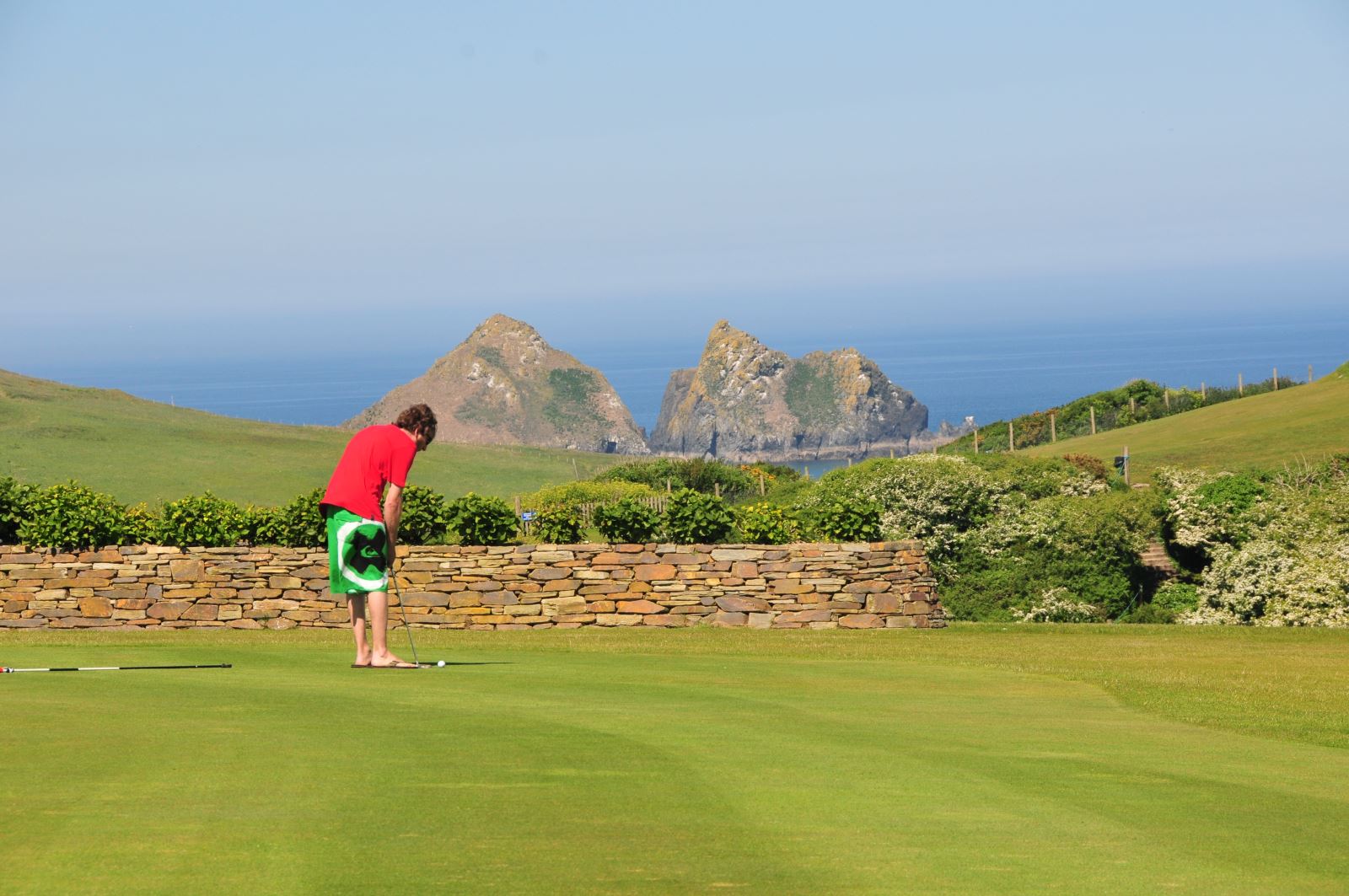 Holywell Bay
Up on the North Cornwall coastline sits Holywell Bay Golf, with a pair of 18-hole courses to challenge golfers of all skill levels. Overlooking the National Trust protected beach at Holywell Bay, beware the famed cliff-hanging 17th while playing the 18-hole pitch and putt course.
Over on the 18-hole, par 3 courses at Holywell, spectacular panoramic views of the coastline and beach are coupled with first-class, contoured greens to provide a challenge for your short game so be sure to check your distance and find the right club. There is no dress code, no booking or minimum handicap required and club hire is included in the price. The beautiful sea views blend with challenging approaches to create an enjoyable round of golf in Newquay, Cornwall.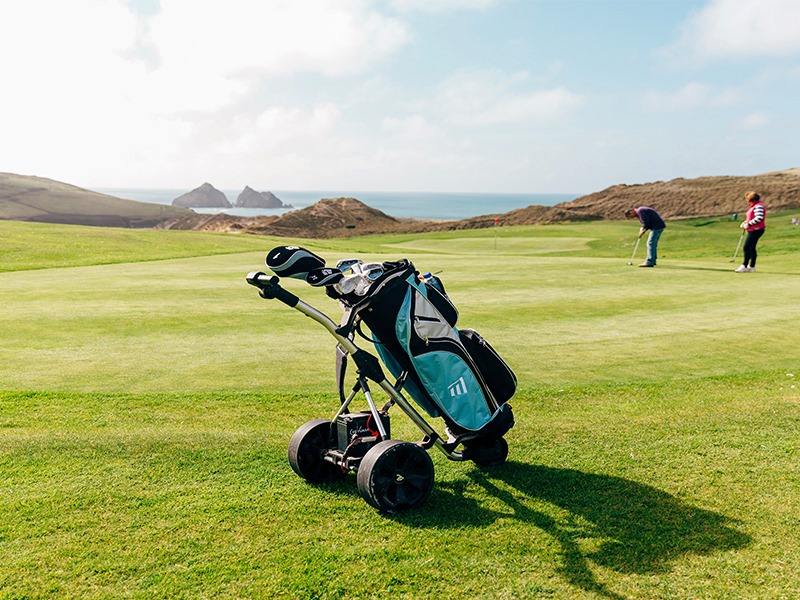 Newquay Golf Club
Perched alongside Fistral Beach in the heart of Newquay Town, the Newquay Golf Club has been a staple of Cornish coastal golf since 1890. The par-69 course features a challenging, but fair links golf layout and is widely considered to have some of the best greens in the country. The pot bunkers and marram grass scattered throughout the 18-hole course keep even the most skilled golfers in check, and when the wind picks up expect to increase the trips to your bag.
This course is in the heart of Newquay UK. The eighth and ninth holes border the famous surfing spot, Fistral Beach. An open flat course is great for beginners with a number of pin distances, this course is accessible for any level of player. A par 69 course, lower than other championship courses, is designed to challenge golfers to place shots accurately. Scattered pot bunkers on the fairway assure a challenge for each golfer regardless of the distance off the tee.
The best part of this course is the great views from any part of the course. The tee box of number eight is a great opportunity for a picture moment as it overlooks the beach. It also happens to be the longest hole on the course allowing golfers to enjoy gentle ocean breezes and a beachfront view.
After a round swing by the Bar & Kitchen and grab anything ranging from English breakfast to hot meals. Also, enjoy a good cocktail or beer at one of the many different bar locations.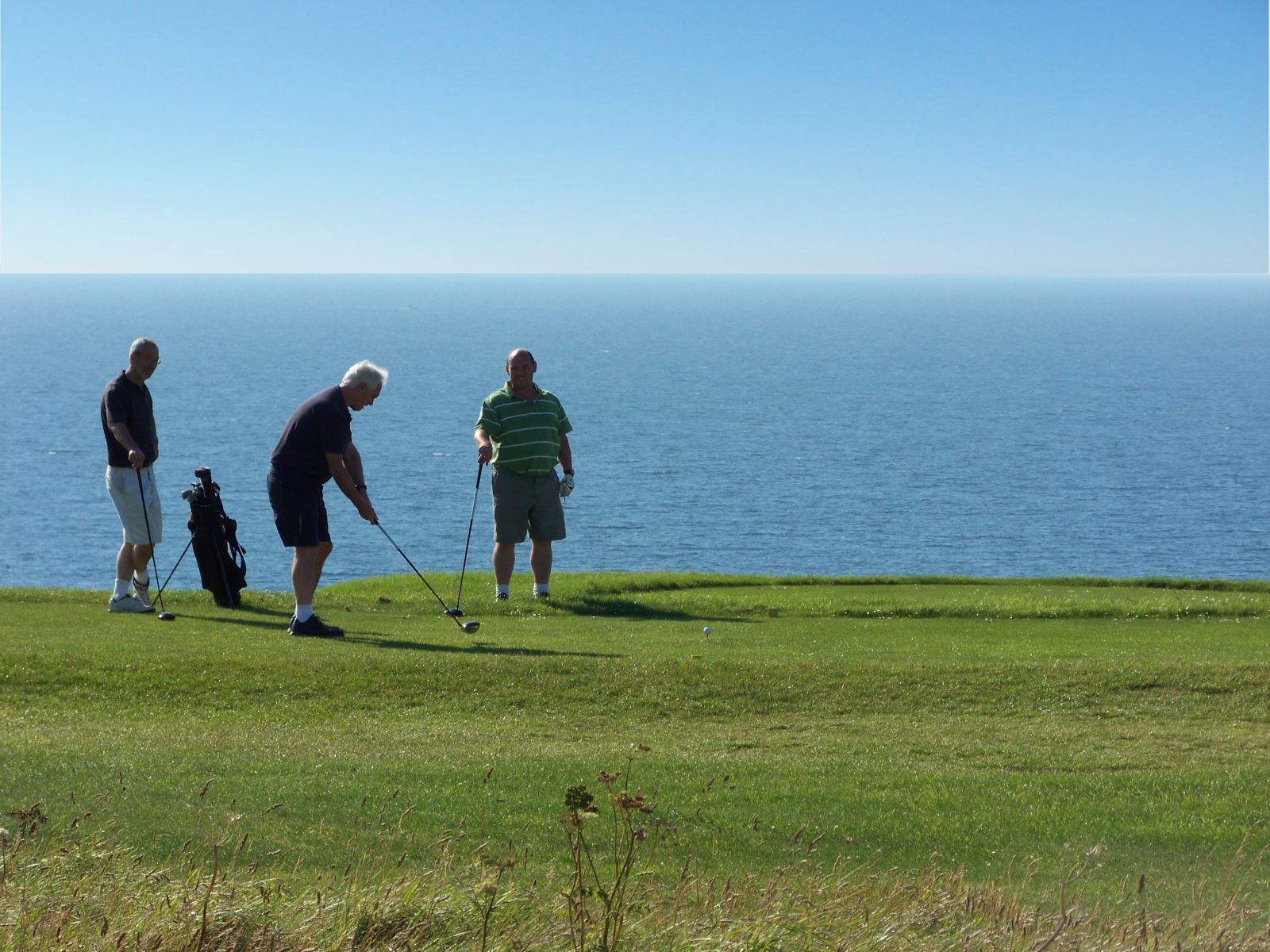 Merlin Golf Club
Set in the hillsides just off the North Cornish coastline, the Merlin Golf Club is a heathland course with amazing views towards the sea. The 18-hole, par-72 course is suitable for golfers of all skills, maintaining a challenge for the experienced player while keeping beginners and shorter hitters in mind with a lack of any long carries. The course is designed to be played with an easy walk, but buggies are available for hire as well.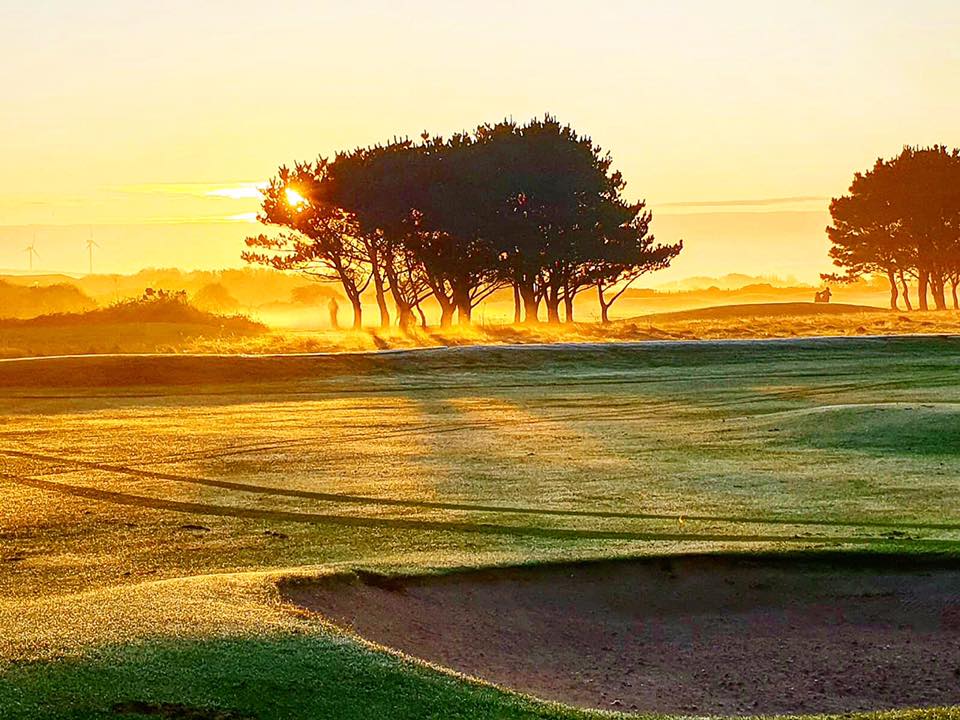 Great Walking Club
Enjoy the weather of Southern England at this great walking course, Merlin Golf Club. Architects and designers specifically wanted to make sure this course was easily accessible for golfers that prefer walking courses. The course has numerous holes that bend, twist and turn left and right creating unique shots requiring some creativity.
Number eleven is particularly interesting as a hard dogleg right and tremendously difficult sloping greens mean the first shot requires excellent placement. Although not having a significant number of hazards and bunkers in play, this course creates challenges from contour and green difficulty.
Work on Your Short Game
If you have some time constraints, only brought shorts, or just want to work on your par three-game, Holywell Golf Club is perfect. With no booking requirements or dress code, golfers are able to walk one with clubs and any outfit they are wearing. This course is great for perfecting those short pitch and putt and under a hundred yards in. The elevated greens make for great ocean views where golfers can see waves crashing into the jagged rocky beaches.
This laid back course is perfect for beginners or those just wanting to go enjoy a budget-friendly round without the formalities of a championship-style golf club.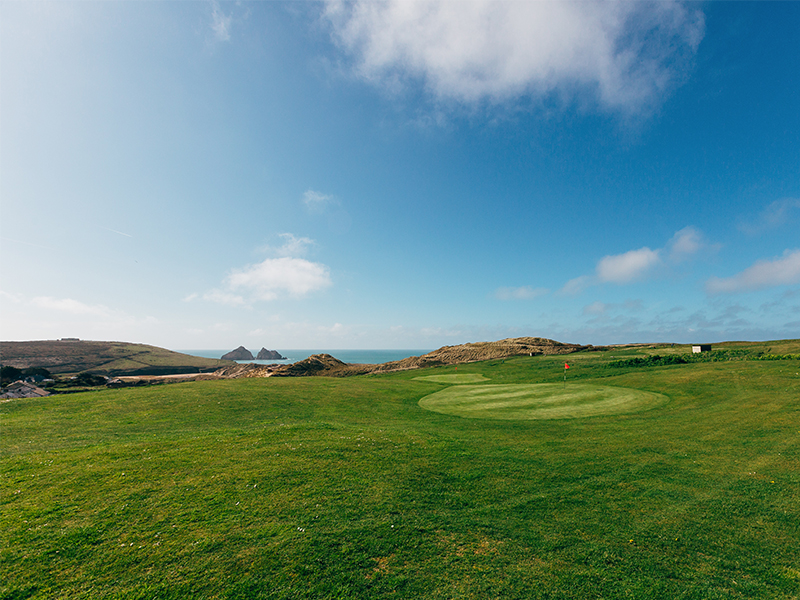 Play Nine or Eighteen
Similar to Holywell, Treloy golf club has a walk up and play experience for golfers needing flexibility in their travels. Treloy is a nine-hole course that plays 2143 yards from the back tees meaning it is very accessible for beginners or experienced players.
Tree-lined fairways and manicured greens bring a familiar parkland to feel to the course. The parkland-style, of course, is more beneficial for beginners because holes are closer to each other. Course designers and architects wanted to give golfers an American putting experience with tricky contours and hidden breaks making reading greens essential to low scores.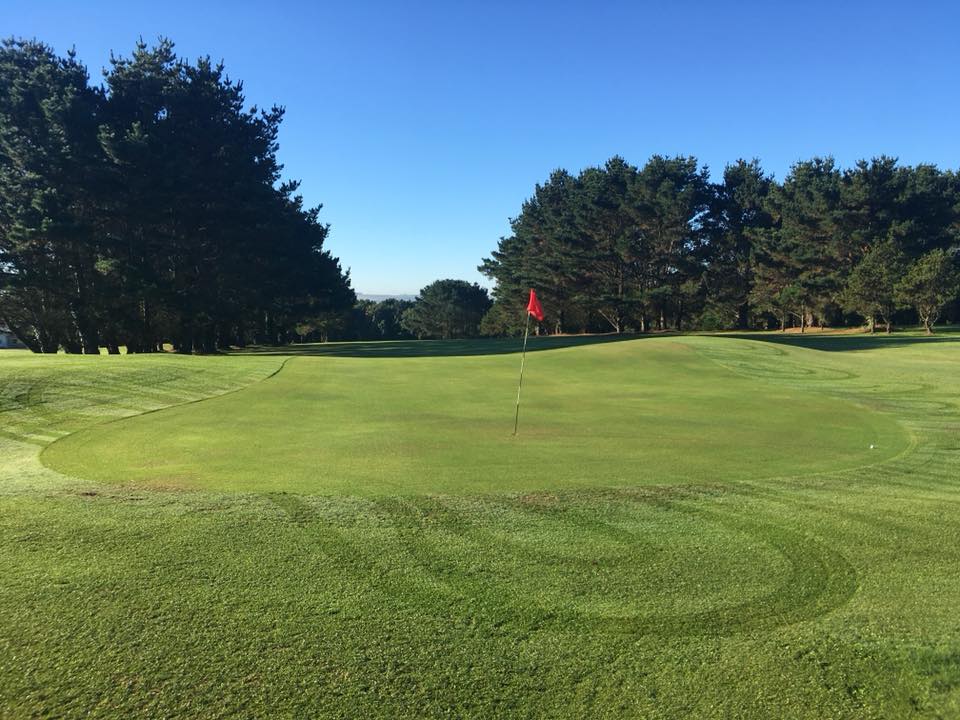 If you would like to read some more golfing tips from golfinfluence.com then please click here.