Fantastic Fishing in Cornwall
20th February 2020
Want to know where the best places are to fish in Cornwall? Then look no further thanks to this blog kindly written by Parkdean Resorts.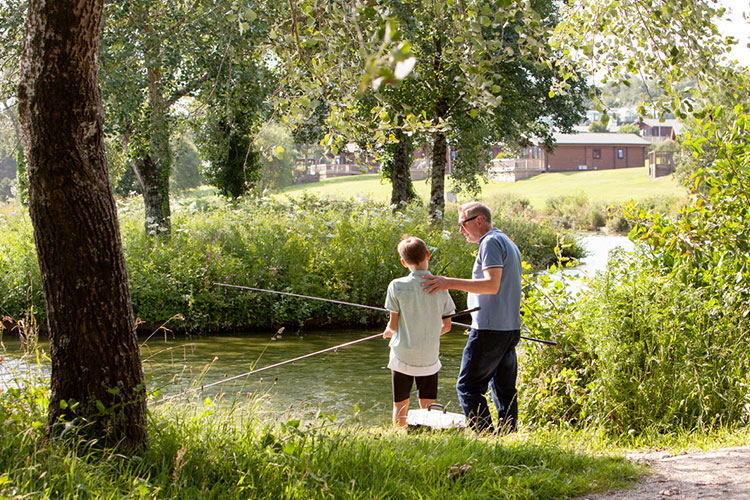 Cornwall's diverse landscape offers enthusiastic anglers some fantastic locations to cast a line, with Newquay in particular being a paradise for those looking to indulge in a touch of fishing.
Whether you're looking for a spot on the beach, rocks or a headland, Newquay has it all. Or if you'd prefer to charter a boat and take to the seas, there's a selection of great boats and skippers to hire at Newquay Harbour.
Fishing is a well-loved hobby for many and it's a great way to enjoy the outdoors either as a family or solo. So if you're looking to get into fishing, read on for a selection of useful tips alongside some of our favourite places for fishing in Cornwall.
Boat fishing in Newquay
Best time to fish: During the summer months boat trips run every day from Newquay Harbour.
Good for: Mackerel, pollock, conger and bass.
Best bait to use: Peeler crab and lugworm.
Where to stay nearby: Newquay Holiday Park is just over a 10 minute drive from Newquay Harbour.
A great way to experience fishing as a beginner is by booking onto a dedicated fishing boat trip with an experienced skipper on board, who will offer help and support. Newquay Harbour is a great location to catch one of these trips, with the waters just off the coast teeming with sea life.
Hopping on a fishing boat from the harbour you'll find there's a fantastic and diverse range of species to potentially catch such as mackerel, cod, pollack, conger and bass.
Bait and tackle is usually provided on board as part of the package, but it's advisable to double-check this before you go. Check out the exciting options offered by Newquay Sea Safaris or Fish Newquay as a starting point.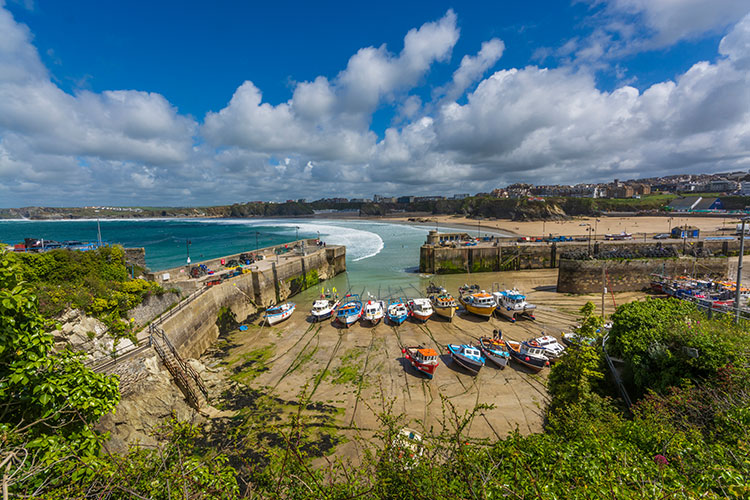 Sea fishing in Newquay
With some of the most stunning beaches in the country and over 300 miles of coastline, Newquay is a haven for beach-lovers and anglers alike. There are a number of fantastic fishing spots to discover amongst Newquay's best beaches. Experienced anglers recommend fishing when the tide is incoming as this is more likely to reward you with a great catch.
Fistral Beach
Best time to fish: Early morning and late evening to avoid crowds.
Good for: Bass and flatfish.
Best bait to use: Ragworm, lugworm and peeler crab.
Where to stay nearby: Crantock Beach and Newquay Holiday Parks are both within a 15 minute drive of Fistral Beach.
The iconic Fistral Beach is quite deservedly a very popular location for all ages. You may be familiar with Fistral Beach as a well renowned surfing spot, with many surfing championships having been held here. If you'd rather stay dry, you're mostly likely to catch bass and flatfish if you choose to cast a line here.
There are lots of points along the shoreline to go fishing, however please ensure that you exercise caution if choosing a spot on the rocks.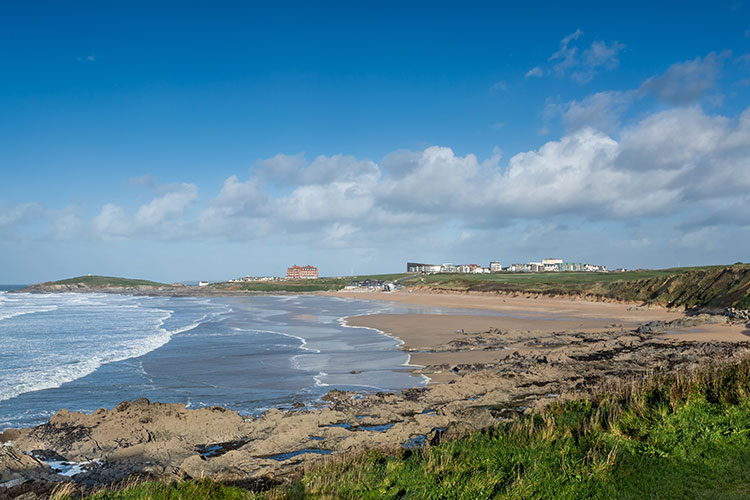 Perranporth Beach
Best time to fish: Early morning and late evening.
Good for: Bass, flatfish, codling and whiting.
Best bait to use: Ragworm, sand eels, and mackerel fillet.
Where to stay nearby: Crantock Beach and Holywell Bay Holiday Park are both within a 20 minute drive.
Close by to Newquay, Perranporth Beach stretches for more than two miles, awash with soft golden sands and sloping dunes. The beach has long been a highly popular spot for surfers and families.
There are a number of great fishing spots in and around this location and it is ideal for all kinds of flatfish. In the summer months you'll mainly have the chance to catch bass and flatfish, and in the autumn months you can catch codling and whiting.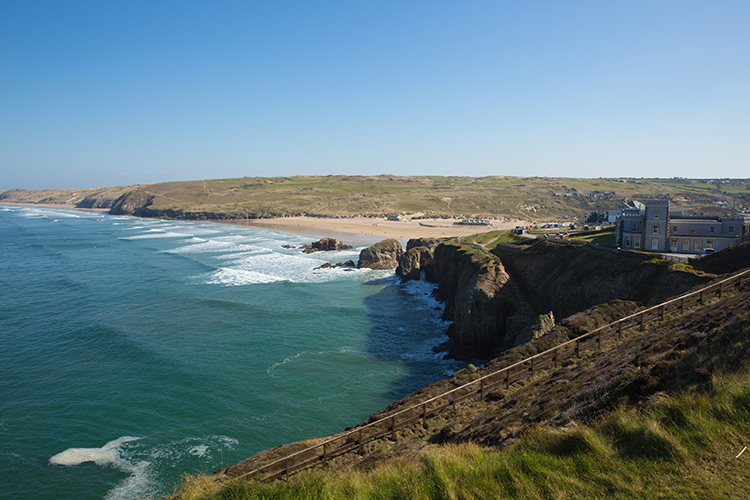 Coarse Fishing in Newquay
White Acres Holiday Park
With 13 fantastic fishing lakes and nestled within 184 acres of beautiful Cornish countryside, White Acres Holiday Park is the ideal location to enjoy a fishing holiday. A fishing permit is required to fish within the lakes at White Acres and this can be ordered from the fisheries team. More information about this can be found online here.
With over 300 pegs and a dedicated team on park to help answer any questions you might have, this is a great place for beginners and experienced anglers alike to enjoy. White Acres rear their own fish in an on-park stock pond, including catfish, rudd, carp and bream.
There's also an on-site tackle shop to help make sure you have the right kind of bait. Anglers of all ages are welcome, so it's a great opportunity to get the family involved. Find out more about the fantastic fishing holidays at White Acres here.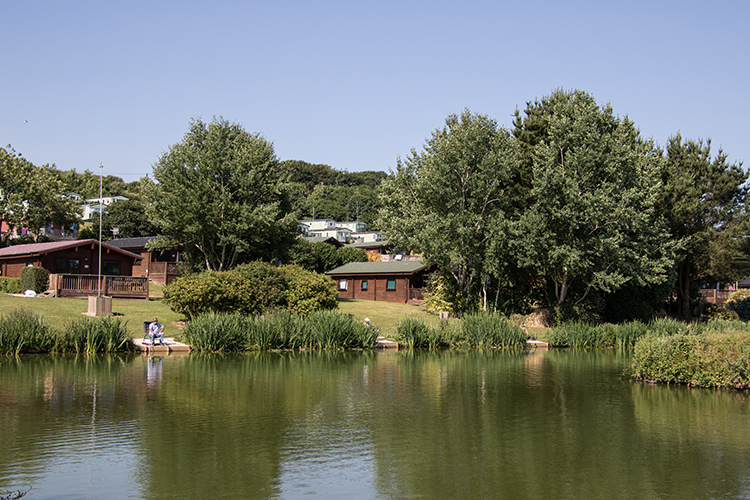 For more information on Parkdean Resorts please go to: https://www.parkdeanresorts.co.uk/