Half Term Halloween Fun at Camel Creek
28th October 2021
We LOVE Halloween! Which meant we were super excited when our friends over at Camel Creek Adventure Park invited us to spend the day with them and find out what they had planned over the October Half Term.
When arriving at Camel Creek true to good old Cornish weather we was greeted by rain… But this didn't put us off as Camel Creek has many indoor activities to stay dry. In fact they are on our 'Rainy Day' list making it an all year round fun family attraction come rain or shine.
As soon as you enter the attraction Halloween theme runs throughout. All the usual rides and attractions are open with 'Spooky' added extras…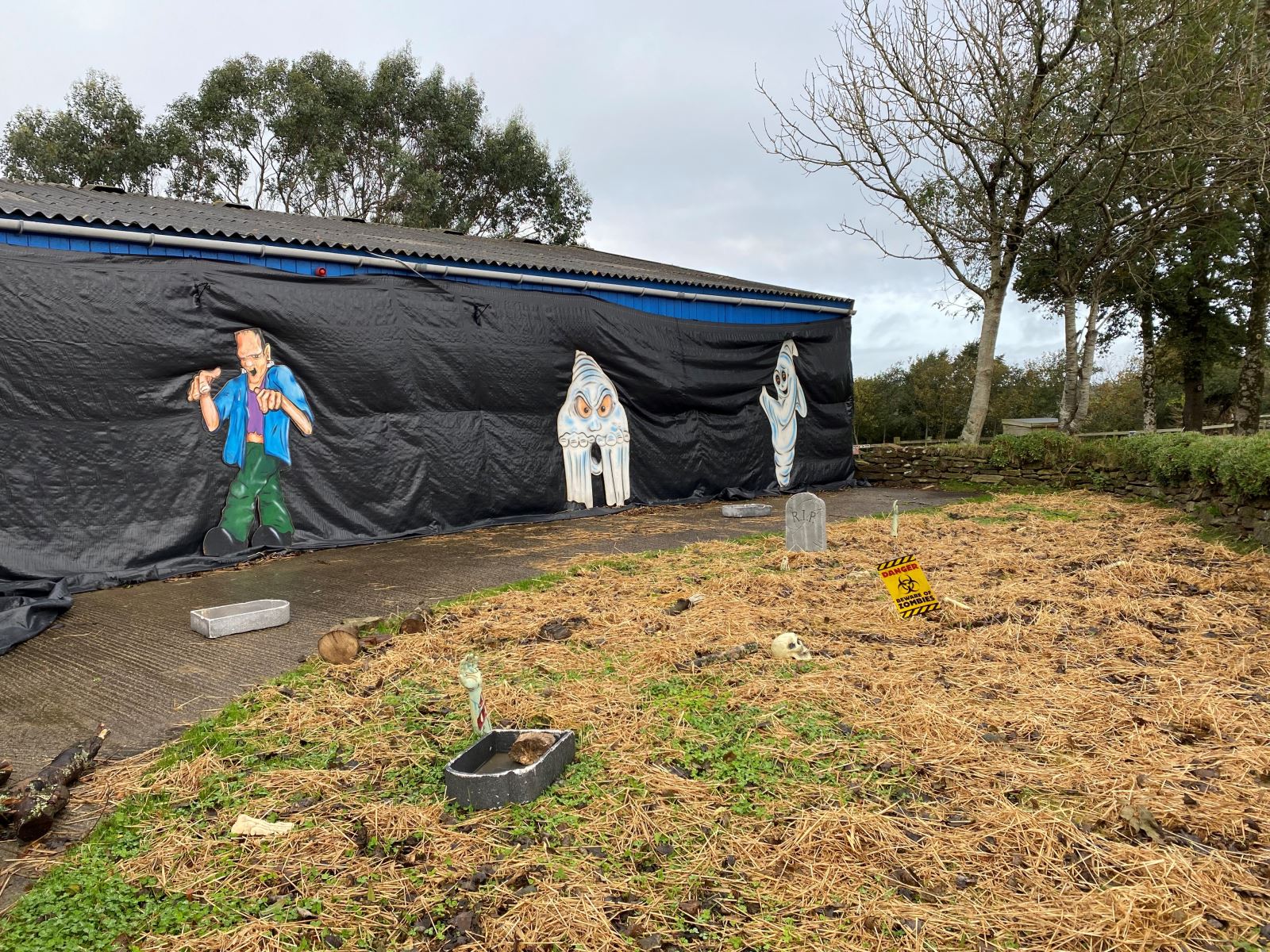 First stop 'Stable Surprise'
The stable block is completely blacked out and you are greeted by an actor. You then have to walk through and explore each stable and listen to gory historic events then decide whether they are true or myths.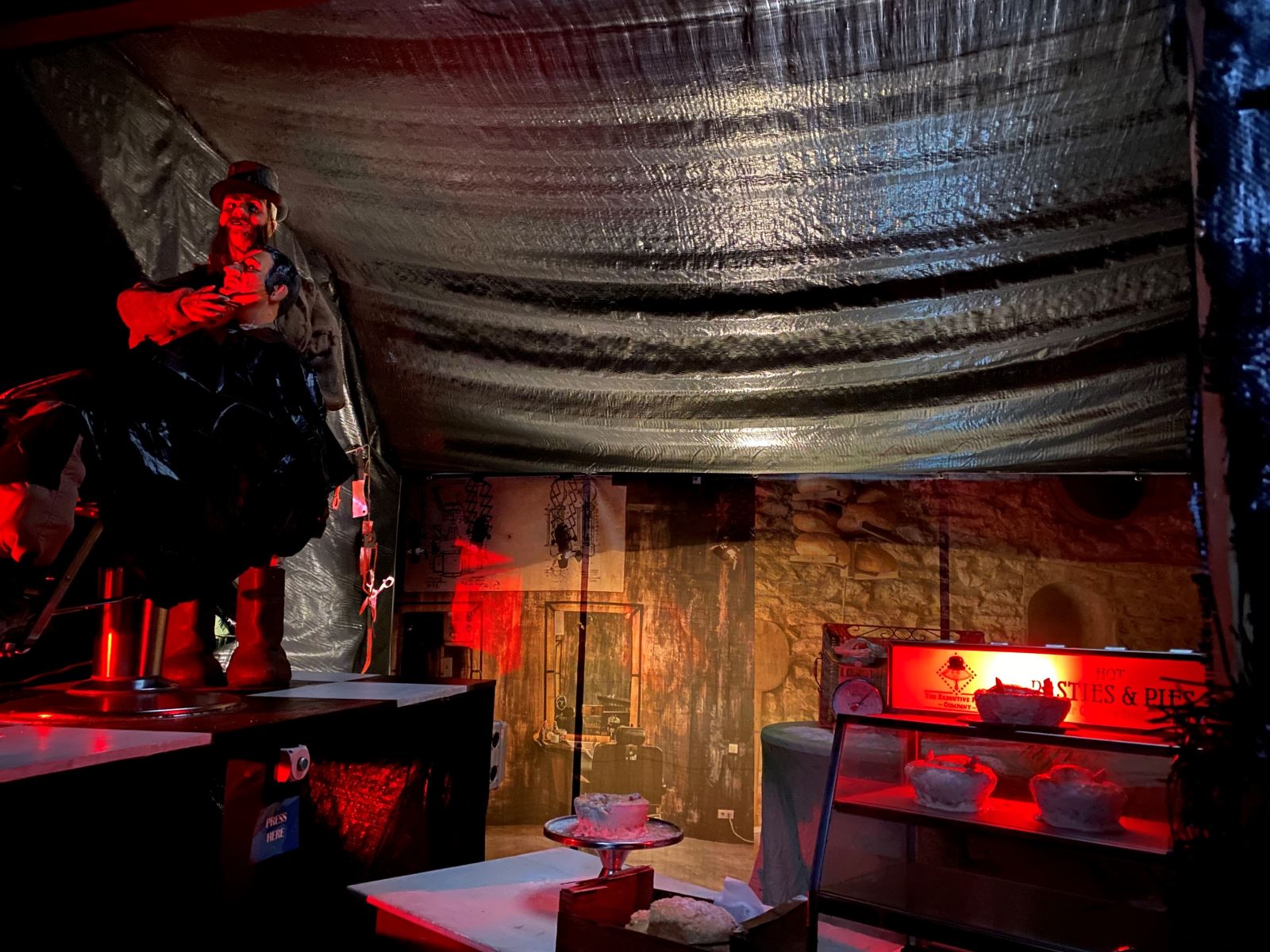 Next Stop 'House of Horrors'
Are you brave enough to enter the 'House of Horrors'? We wasn't quite sure we was but we did and what great fun we had. Expect flashing lights, loud bangs and real life people!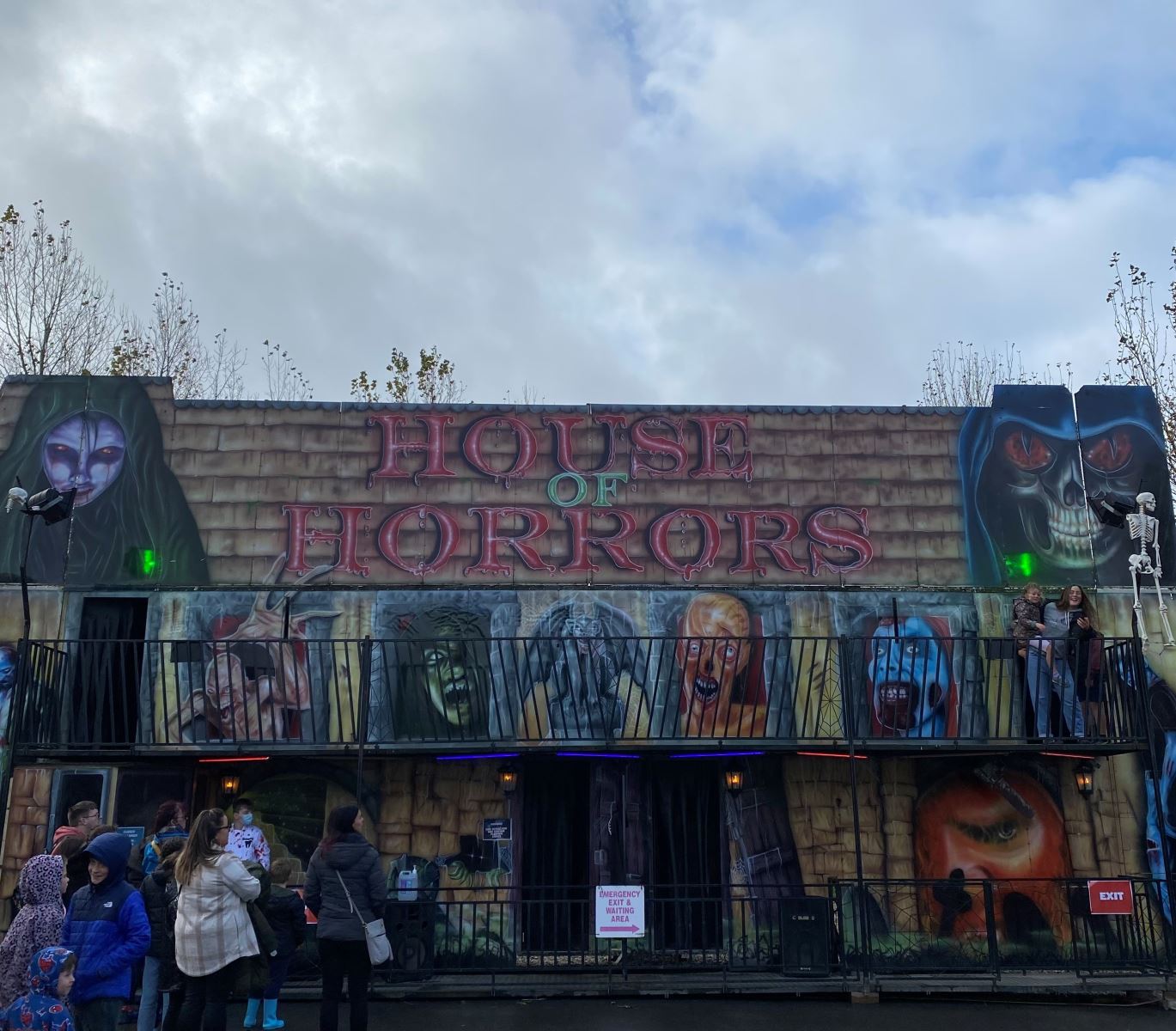 Next to the 'House of Horrors' you have the 'Trick or Treat' where you have to put your hands in holes and have a feel around. Question is though are you going to get a Trick or a Treat?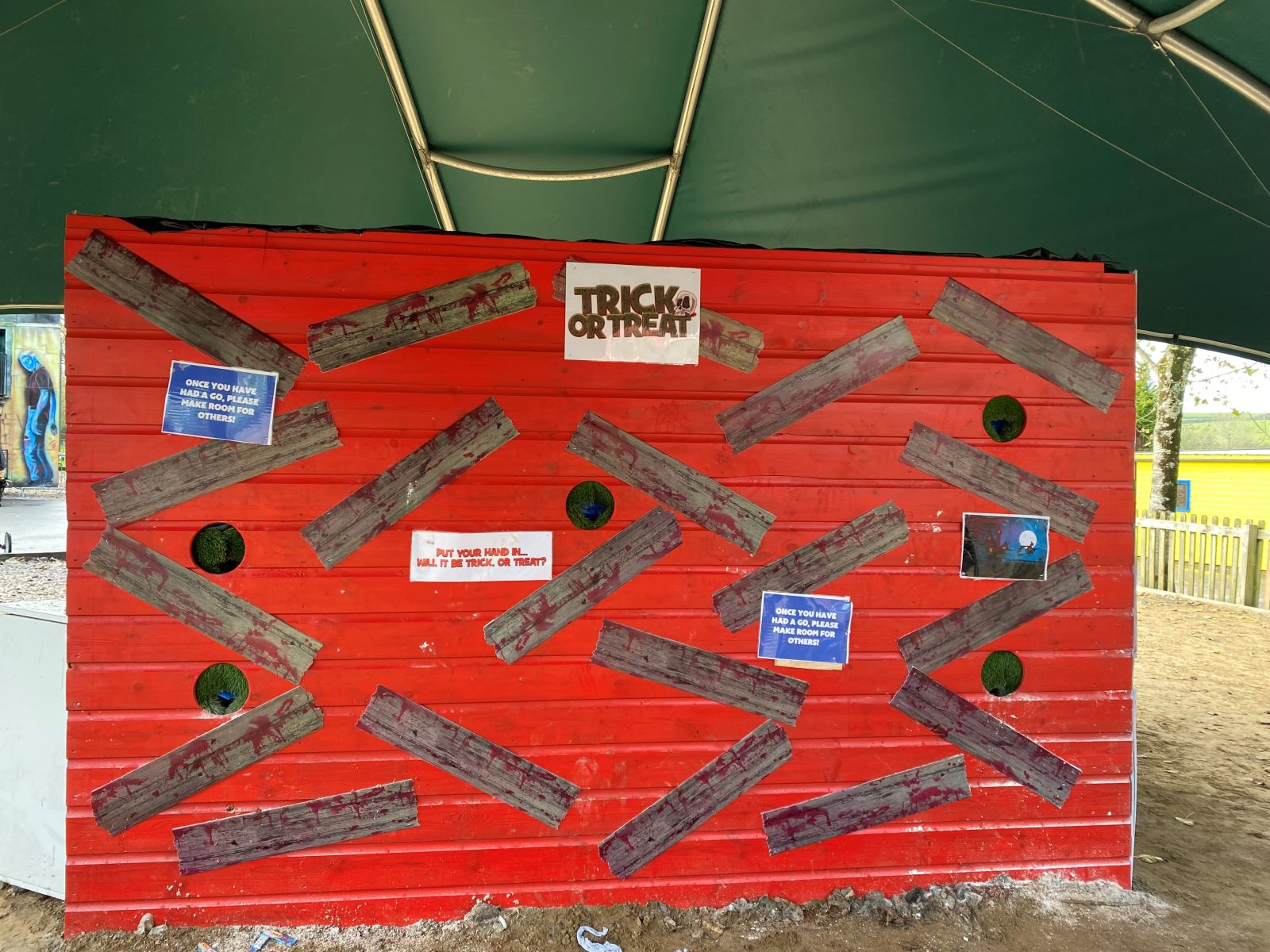 After all that scaring we wondered down into 'Swampy and Dina Land' and it was really nice to see all the families having a great time and children enjoying themselves. Here are the smaller rides suitable for all ages even the 'Dina's Dancing Flowers' and 'Dizzy Dina' children under 92cm can go on.
We walked around past Morgawr and then up to where all the water rides are. Here you can find Thunder Falls, Raging Rivers, Viking Warrior and another Halloween special the 'Witche's Grotto'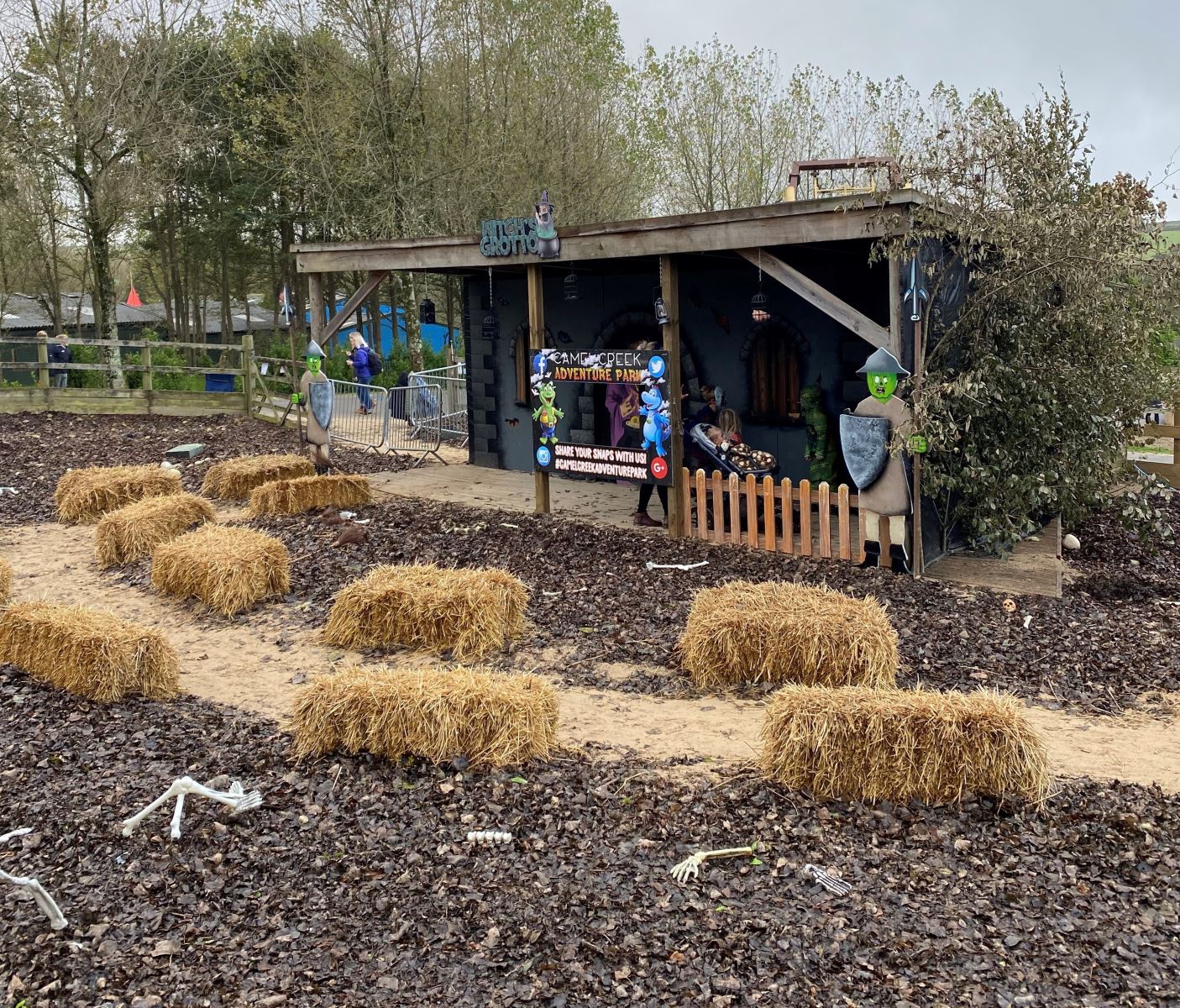 The Witches Grotto
They have really made an effort with the 'Witches Grotto' the walk leading to the grotto is creepy with skeletons and gravestones scattered everywhere. Each group is then invited in to meet the witch herself. Once inside the grotto it's time to make a potion with the most disgusting ingredients the children can think of!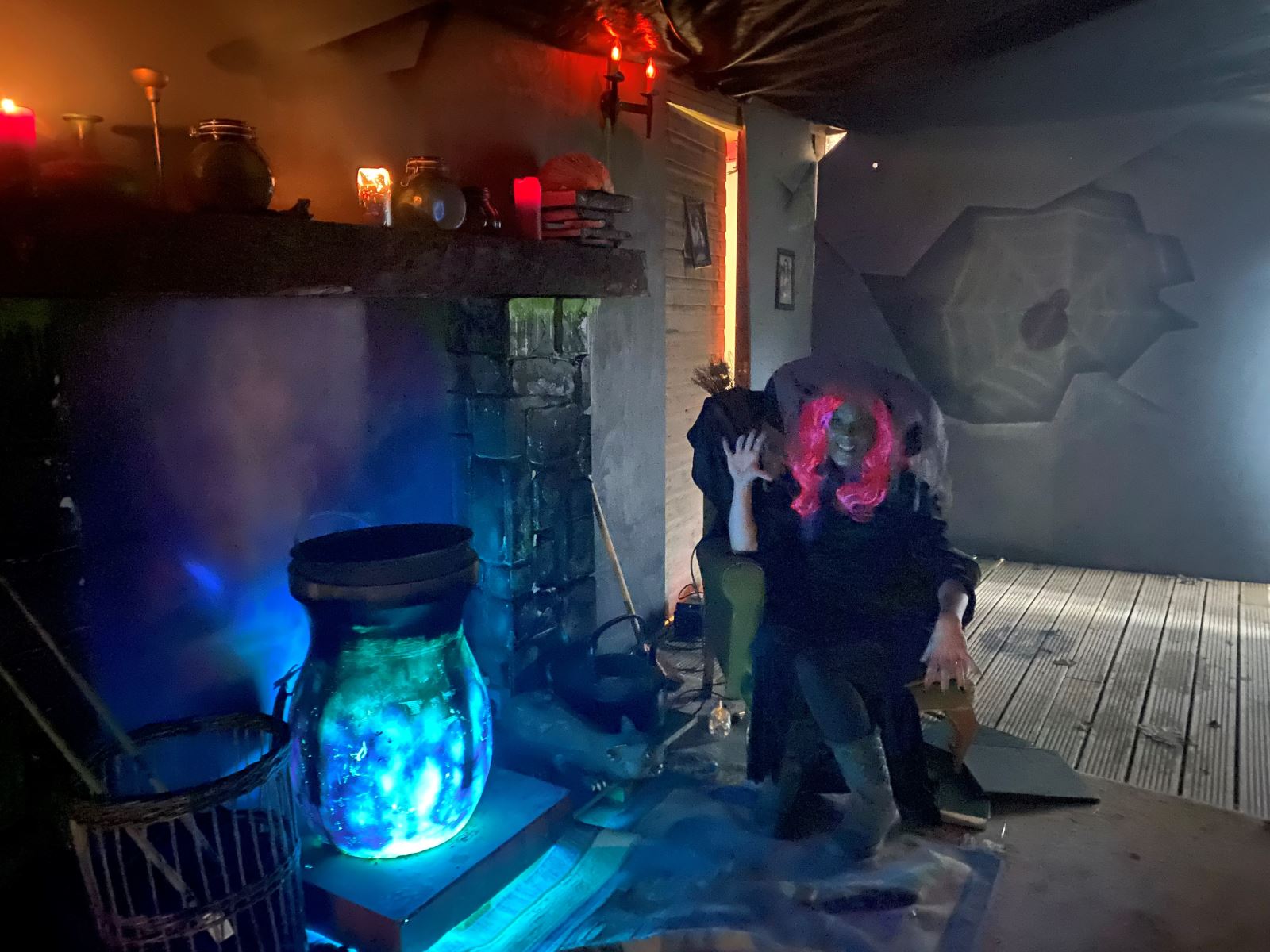 At the end of the day don't forget to visit Apple Jack Pumpkin Patch as there is a FREE pumpkin for every child while stocks last.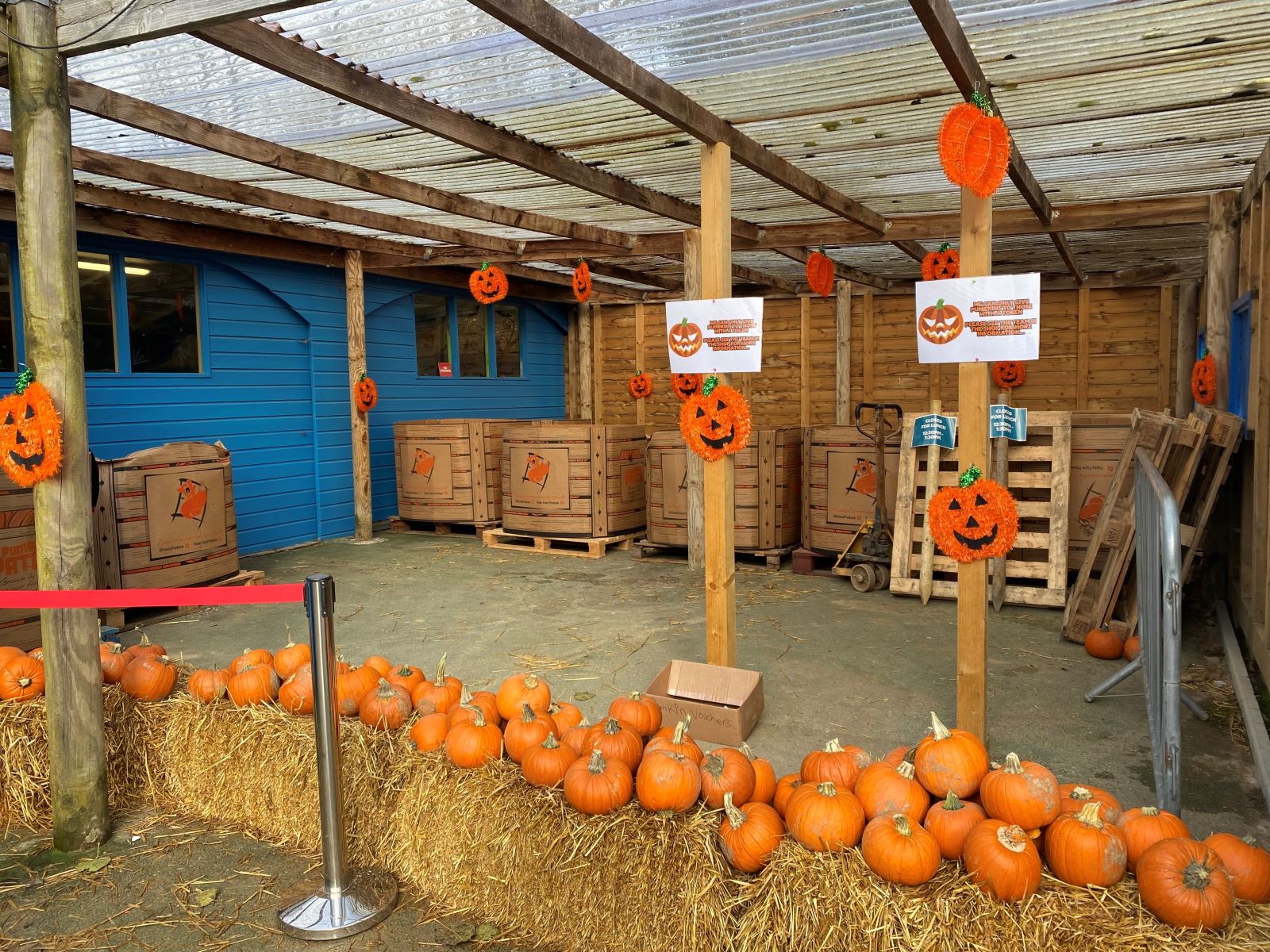 This Friday and Saturday as an added extra join Camel Creek on the 29th or 30th of October for their Bug Ball disco, fancy dress & dance! Book now – 01841 540276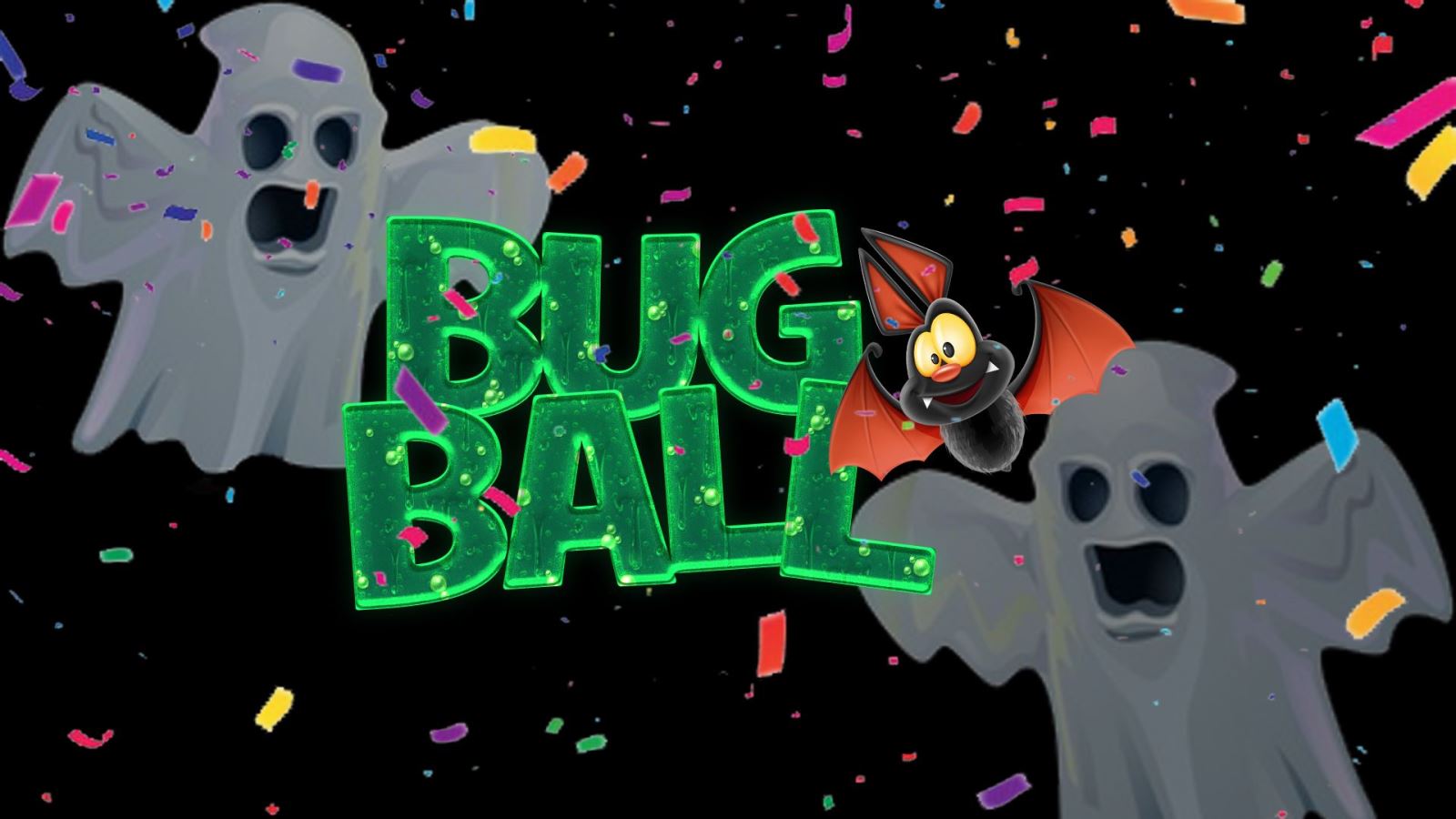 We really enjoyed our day at Camel Creek Adventure Park – Thank you for having us!
For more information and to book your visit please go to www.camelcreek.co.uk