Exploring The Newquay Tree Walk
17th April 2021
As the warmer weather approaches we've been out and about in Newquay to discover its hidden beauty spots.

We headed down to Trenance Valley set in 26 acres of lush greenery to explore the Newquay Tree Walk.
The Newquay Tree Walk guide has been produced for Newquay in Bloom. You can pick up a free copy from the visit Newquay Tourist Information Centre on Marcus Hill or download a copy from the Visit Newquay website. The map inside the identifies sub-tropical planting of shrubs and trees along the walk.
Armed with the guide and starting at number 1 on the map by Trenance Road we began our adventure seeking a Harlequin Glory Bower. This is described as a deciduous large shrub with oval dark green leaves. You are given a picture of the plant and a well detailed explanation of what the plant looks like throughout the year, making the gardens identifiable whatever time of year it is. Perfect for even the novice of green fingers.
Working our way around the boating lake we come across weeping beach trees, flourishing Cedar trees and surprisingly a tropical Japanese Angelica tree.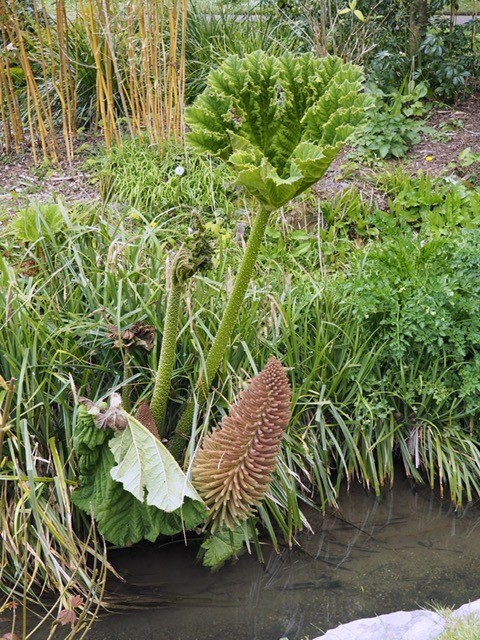 Time for a break so we then enjoyed a relaxing pit stop at the unique Trenance Heritage Cottages for some home made cake, ice cream and refreshments.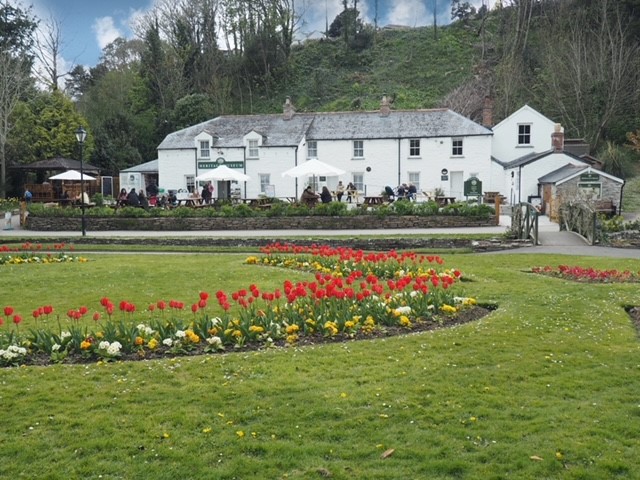 Our journey continued up through the woods where among many we spotted huge Pines, and Chile's national tree the ever fun Monkey Puzzle.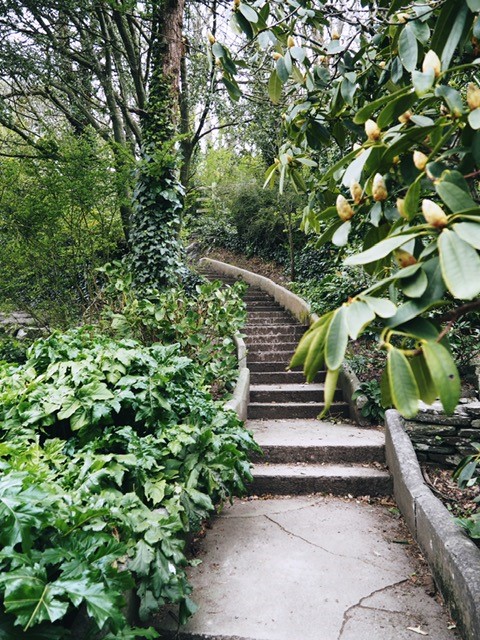 Next we pass under the viaduct to towards the leisure park to see the old Cork Oak tree and of course our favourite Cornish Palm trees.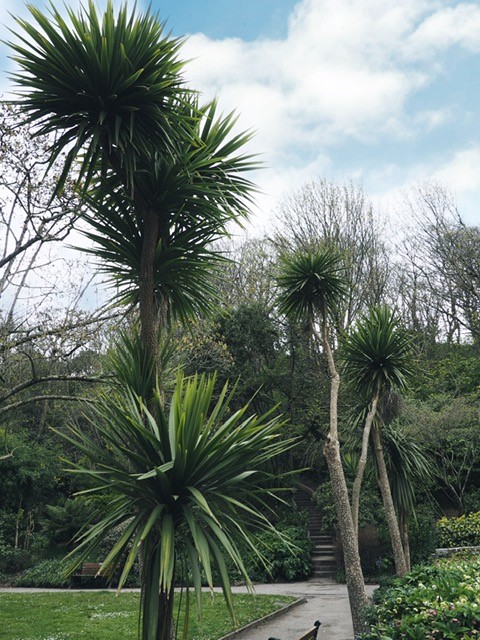 Known as the jewel in Newquay's crown The Newquay tree walk is a fabulous nature walk with surprising discoveries for all the family. The kids can get involved identifying the trees and for all the gardeners within us it provides ideas and inspiration for our own gardens. A great way to brush up on your horticultural knowledge whist getting some exercise and enjoying the outdoors in the spring sunshine.
If you want to extend your day then why not visit Newquay Zoo or a have a round of crazy golf at Tranance Crazy Golf. If your on a budget then situated close by is the free Trenance Park Playground or why not have a beach afternoon down at the Gannel Estuary.