Dine With Iris
19th April 2021

Dine with Iris is a Newquay business offering picnics like no other. Using dreamy tablescapes and breath-taking locations, they create a unique celebration for any occasion; hen party, birthday, anniversary, proposal… You name it, this will be the perfect set-up for it!
This weekend we got to experience an incredible Dine with Iris picnic, perched on a Newquay cliffside overlooking the sea <3 Keep reading to find out what it was like…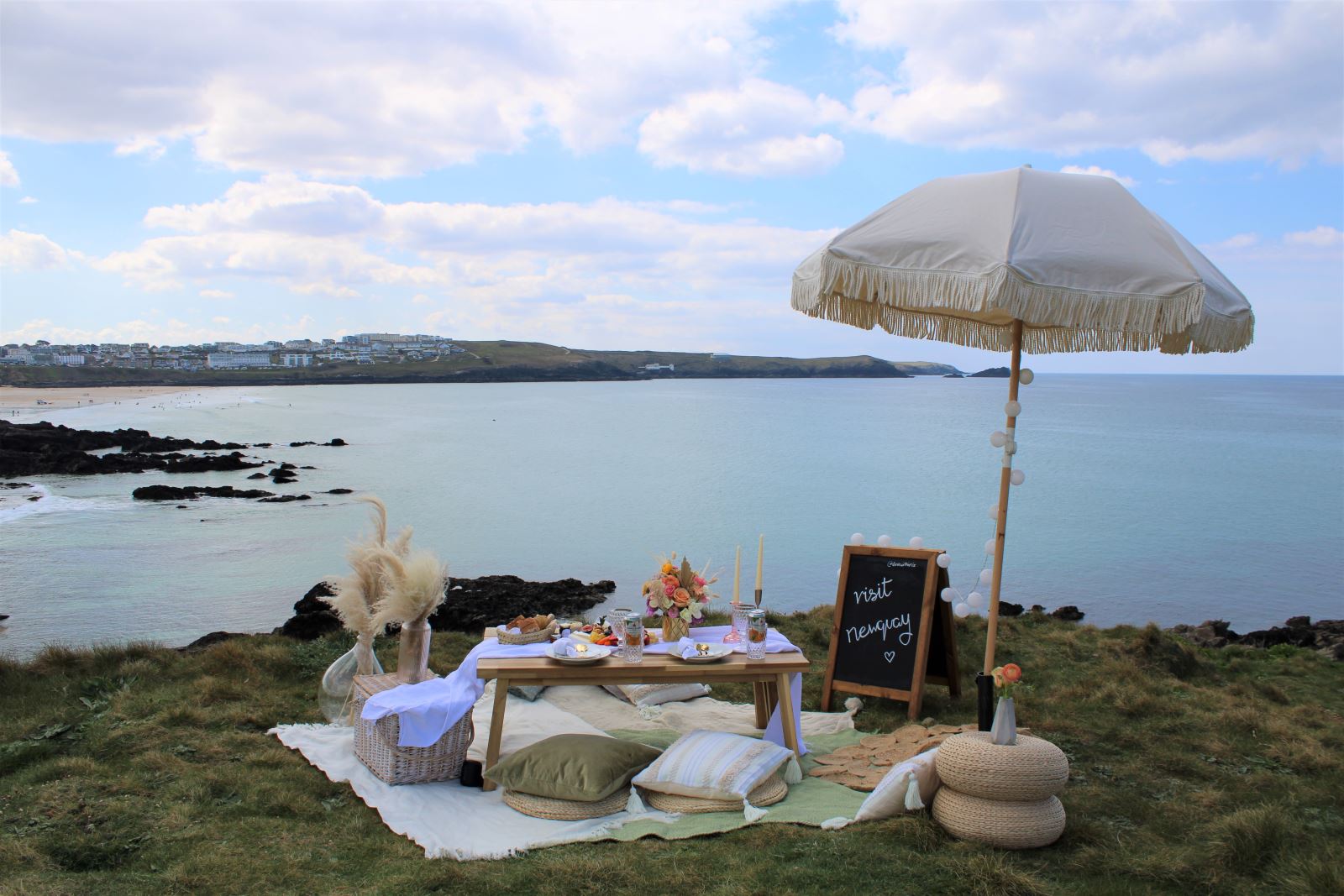 Dreamy Locations
We chose a stunning location overlooking Little Fistral Beach and the iconic Headland Hotel in Newquay. Dine with Iris have lots of other locations you can choose from, such as clifftops, on the beach, in the sand dunes or even in your own back garden. They were so approachable and helpful when deciding what picnic set-up was best for you. You could also choose from a variety of picnic themes such as Blush Pinks, Iris Blues and Emerald Greens. We went for Boho Bronze.
When we arrived, we were greeted by the lovely Briony who had set up our stunning picnic. The look was romantic and effortless. She left us to enjoy it by ourselves and informed us she would be back in a couple of hours.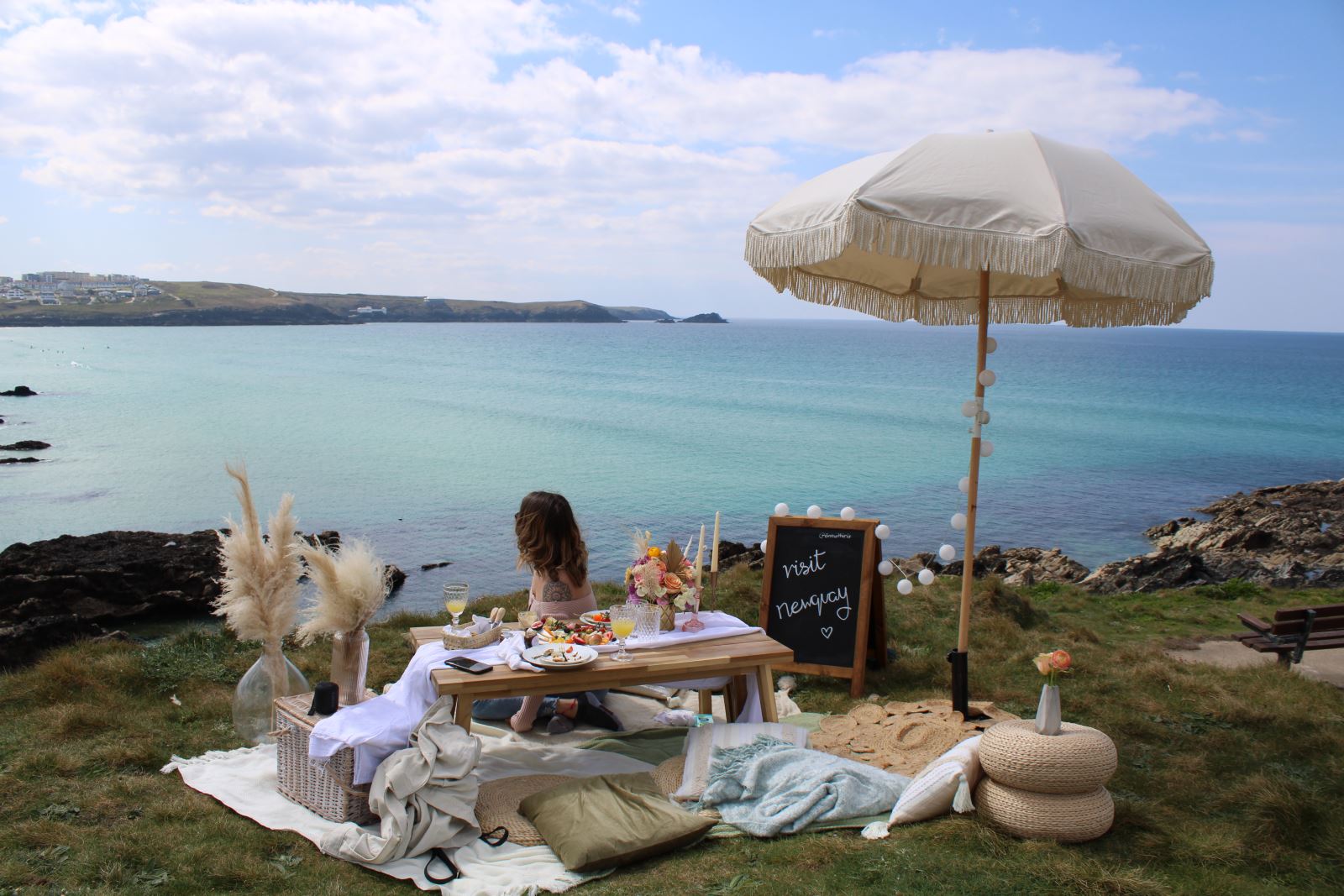 Scrumptious Food
The picnic was surrounded by an array of pillows, blankets and fairy lights so that we could be cosy and comfortable. On the table was a platter of nibbles including a selection of cheeses, crackers, chutneys, fruits, nuts, bread, and a fizzy drink each to enjoy. You could also pre-order add-on drinks, sandwiches, desserts, and even a yoga class and polaroid camera! Plus much, much more.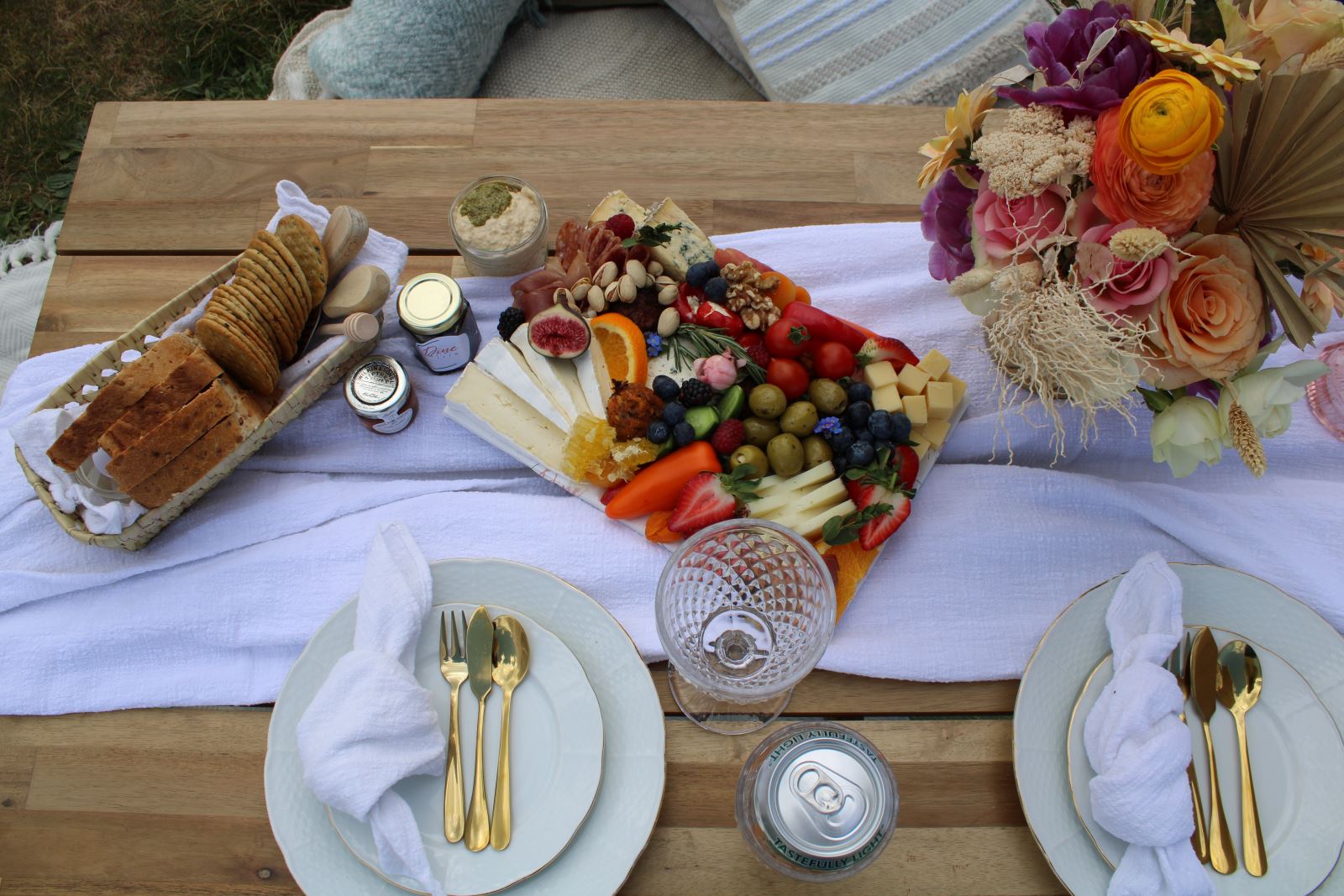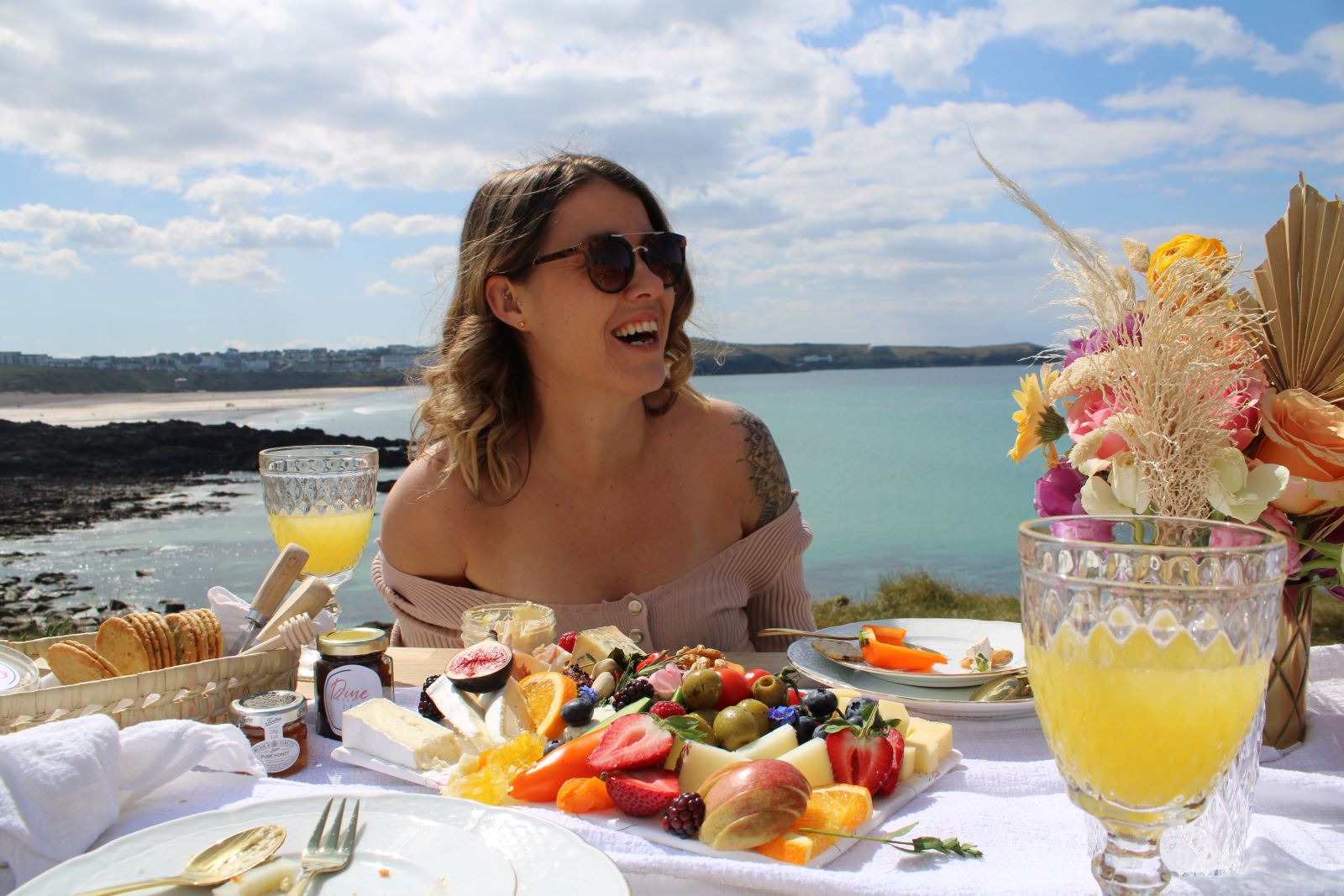 5 Star Views
The weather had clouded over slightly in the afternoon so we were a tad worried it was going to be chilly, but the sun came out as if especially for us! Sun on our cheeks, we sat back and took in the views of the glistening clear waters at little Fistral beach and watched the paddleboarders and kayaks float past whilst we enjoyed our platter of delicious food and drinks. Bliss.
We chose a lunchtime picnic but there were options for a sunset picnic too. It was a difficult decision, as this is one of the best places to watch the sunset in Newquay.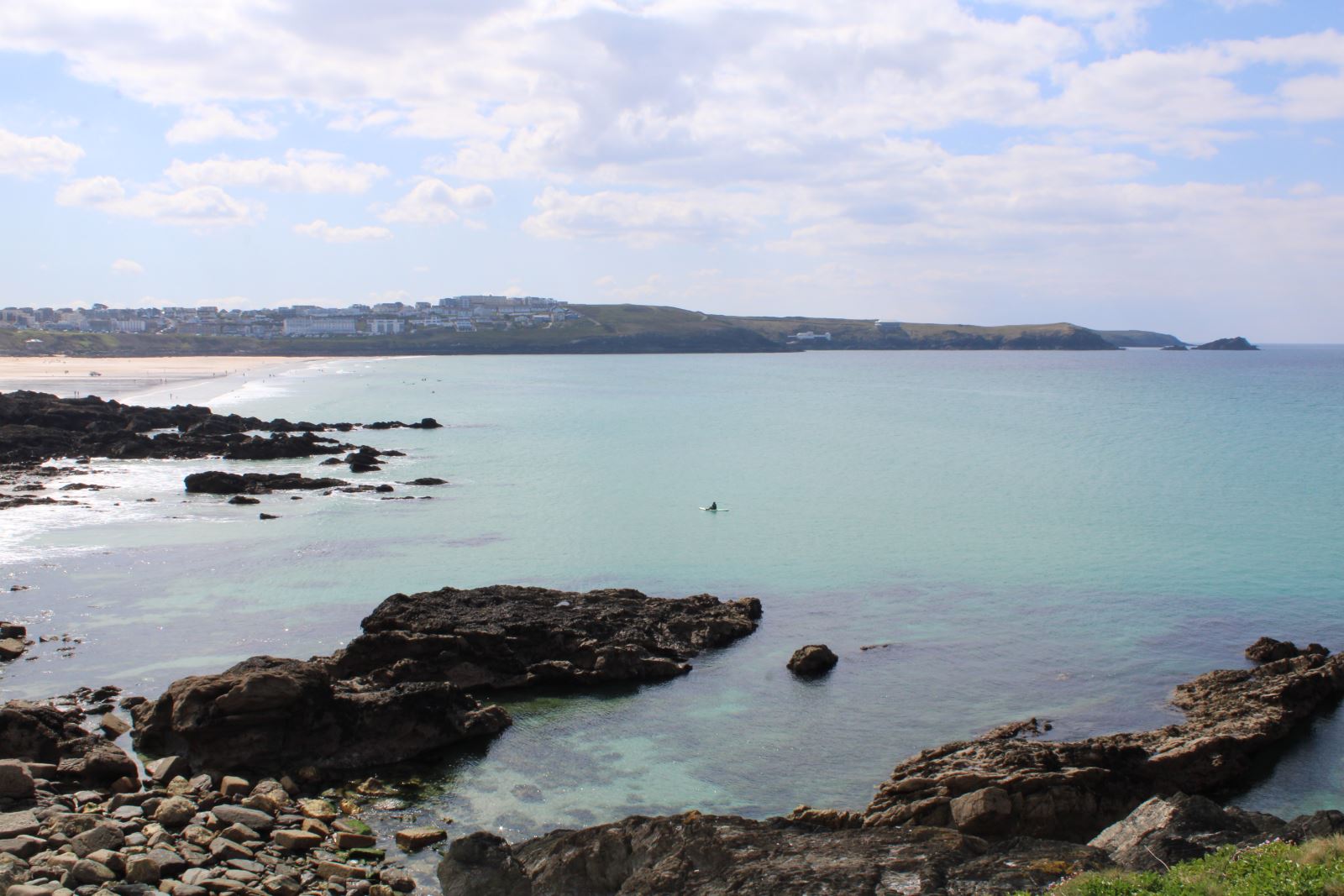 Chilled Vibes
A Bluetooth speaker comes as part of the package, so we could connect our phones and listen to music whilst we dined. We had a few spectators admiring our picnic as they walked past… We think they were definitely wishing they were us!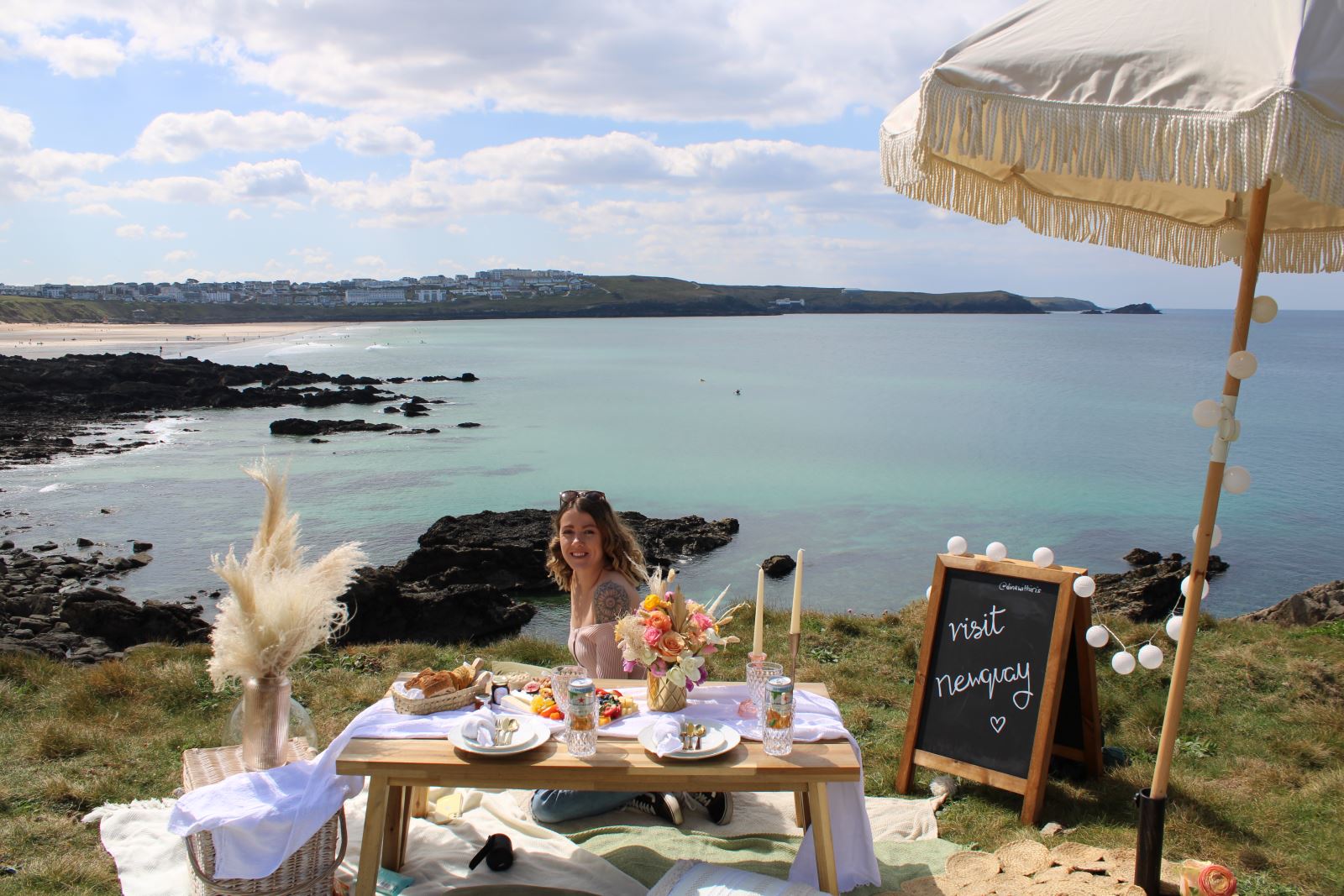 Picnic Perfection!
We absolutely adored our picnic with Dine with Iris. The whole set up was so beautifully presented and the location was absolutely stunning. Thank you for having us! Make sure to follow them on social media and take a look at their website to book your picture-perfect picnic in Newquay today:
Instagram: @dinewithiris
Facebook: @dinewithiris
Email: hello@dinewithiris.co.uk