Our talking toilet is talk of the town!
25th May 2021
The Bowgie Inn recently joined forces with EasyAccessibility Ltd to install the first talking assisted toilet in a UK pub (possibly even the world's first!) providing dignity and independence to our customers who live with sight loss.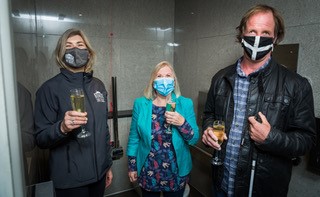 At The Bowgie, we're always striving to do as much as we can for all members of our community. The talking assisted toilet is something we've been working towards since 2019 and we're incredibly proud to be leading the way in the hospitality sector.
It's all made possible by an electronic, wall-mounted device called the RoomMate, which offers Blind and Visually Impaired visitors bespoke audio description when they enter the facility, including the public health message, 'Please, wash you hands.' Each unit comes complete with a high visibility door sign which we've clearly displayed, to indicate that we have RoomMate installed.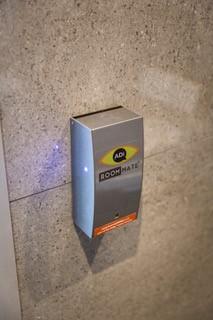 It means so much that our customers feel welcome and comfortable when they visit, and that they know their needs will be well looked after. Not all disabilities are obvious. As something that may often be overlooked, we feel the importance of having these basic facilities that are accessible for users with all disabilities is paramount, ensuring every one of our visitors is happy and feels at ease.
In a time where the general public is conscious of cleanliness more than ever, we're thrilled we can provide this facility to enable our customers who live with sight loss to navigate the bathroom hygienically and with safety.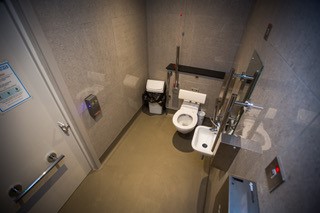 EasyAccessibility was formed in 2014, with the first RoomMate unit installed in Newquay Health Centre in 2015. The RoomMate has now been fitted in a number of other notable places, including Westminster Palace, Heathrow Airport, The Eden Project and The Minack Theatre, and we're delighted to add The Bowgie to this list!
Co-directors, Steve and Helen Holyer, were a pleasure to work with and amazing throughout the whole process. We can't thank them enough for helping us give these important members of The Bowgie community the inclusive resources they deserve!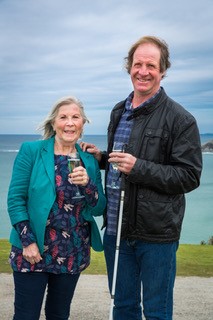 We're hopeful that now whenever locals and visitors with sight loss, dementia or learning disabilities visit The Bowgie Inn, they can do so with confidence and will pass on their experience to their friends and family to spread the good word!
Robyn Proctor
Creative Content Copywriter