Check out The Bowgie's new beer garden!
16th June 2021
We can't tell you how excited we are to show off our new beer garden! After putting so much hard work into the refurbishment of The Bowgie itself, to be able to give our outdoor spaces a makeover too is just the icing on the cake!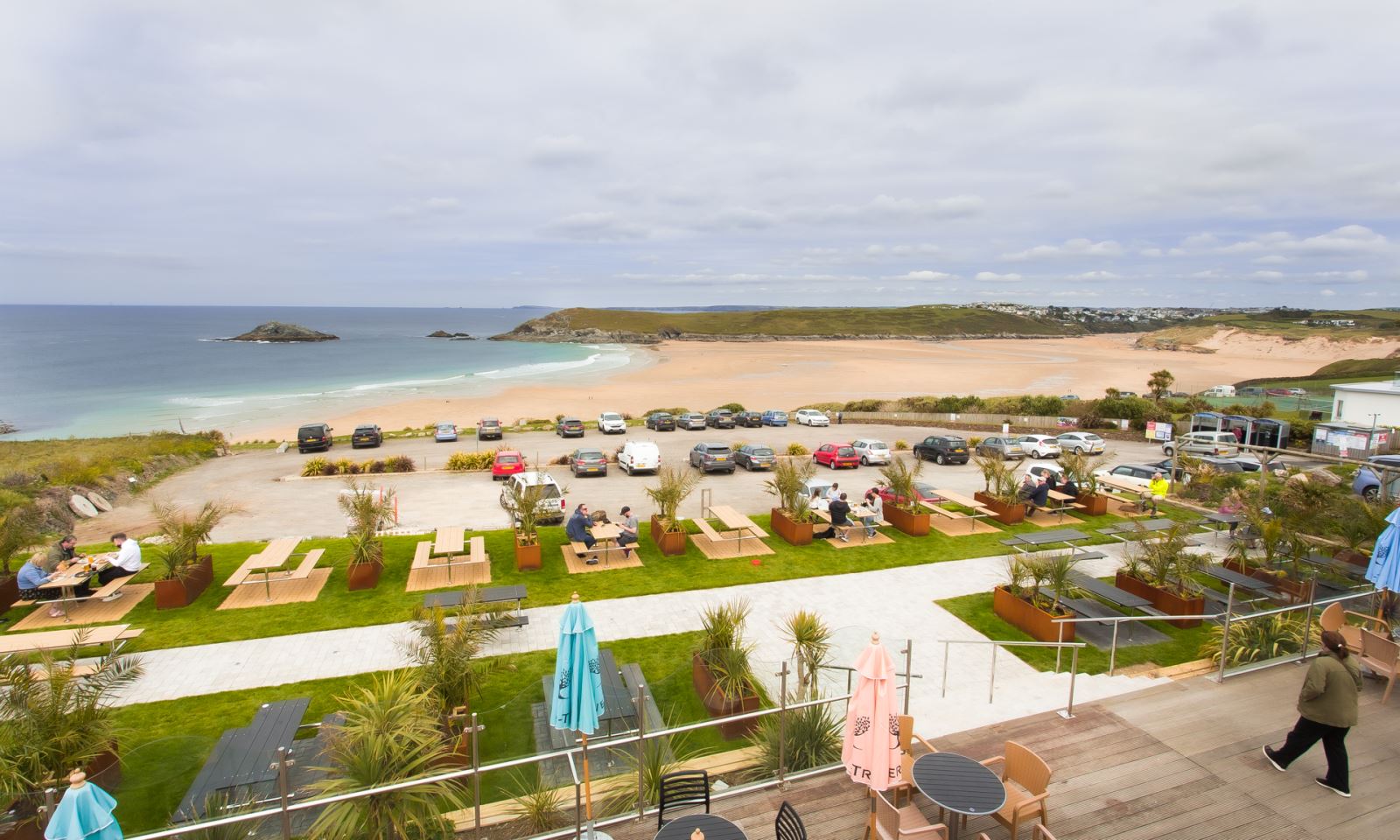 After we were successful in our application for a £10,000 grant from Coca-Cola following our Staff Welfare Great British Pub Award win last September, we could either use the money for business improvements or upgrades, or for a community project. And we're so happy to be doing both!
Outdoor spaces have never been more important for local communities, so it means everything to be able to enhance our welcoming and safe environment outside for our customers.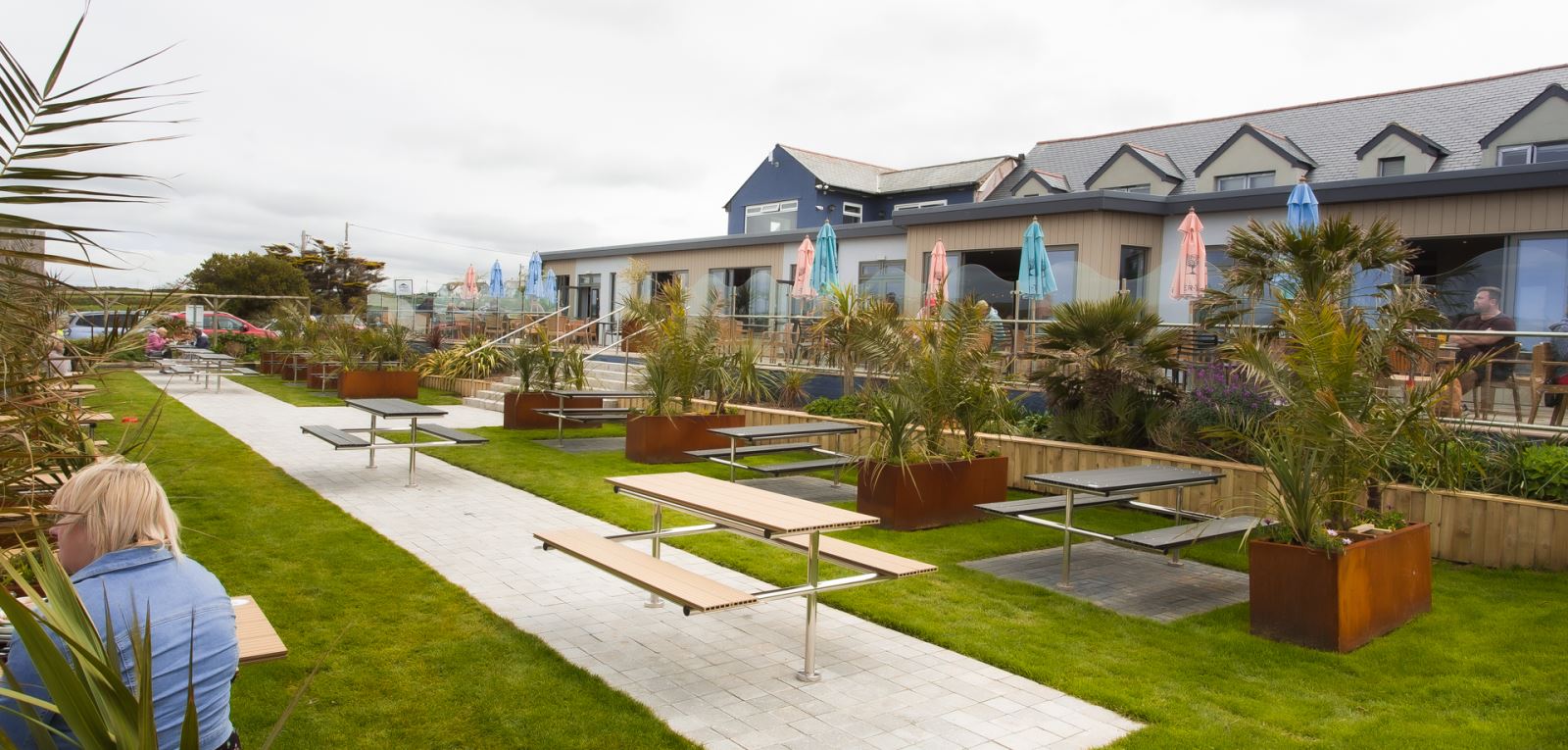 We're incredibly excited about our wellbeing and sensory garden for the community which was our first and foremost plan for using the grant. Work on it is scheduled to start in the autumn, and the garden will incorporate various elements to benefit different groups and generations including; a sensory space for those with mental health issues, special needs or learning difficulties, a community herb garden, a sensory fibre-optic lightshow for night-time display and various elements that stimulate all of the senses. We hope it will be a place that all members of the community can enjoy and relax in.
Our lovely new beer garden consists of; individual patio areas for each picnic table to promote social distancing, stainless steel and composite material picnic benches designed and made by Bespoke Stainless, giant planters filled with sensory plants in between each table, plus granite steps and lots of open space in the centre of the garden to emphasise our incredible view of Crantock!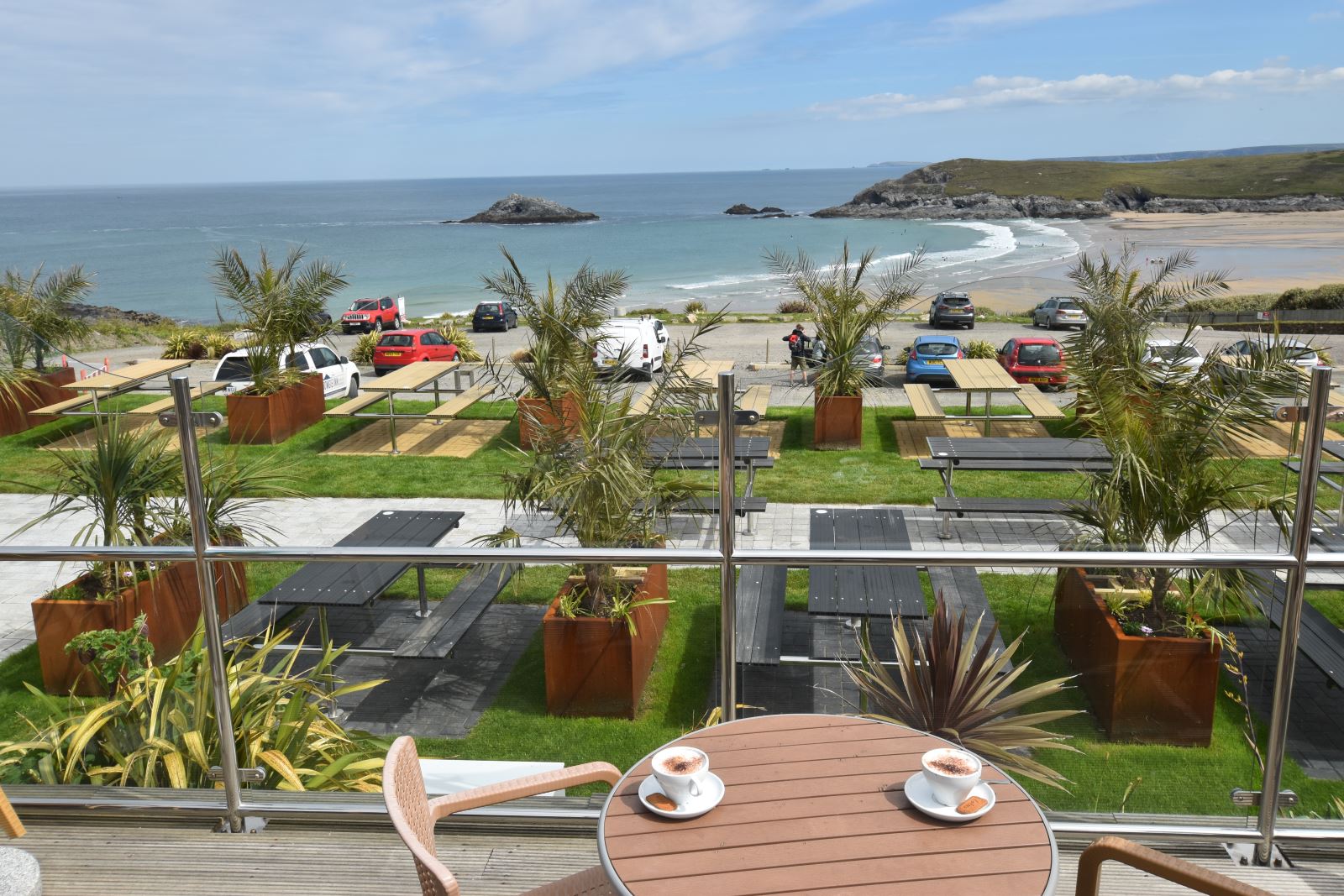 But perhaps the most exciting soon-to-be addition to the garden is the four giant jumbrellas (MASSIVE parasols!) that we'll be installing shortly. They'll be equipped with heaters and fairy lights so will be perfect for keeping you all toasty warm and cosy after the longest day when the evenings start drawing in again, so you can stay out and enjoy yourselves even once the sun has set!
Having spent over two years renovating the building itself, we're incredibly grateful that we've also been able to invest in our beer garden - alongside having the plans for the community wellbeing and sensory garden. The maintenance team worked so hard throughout March and April to complete it and we are all so pleased and proud of the fresh new look.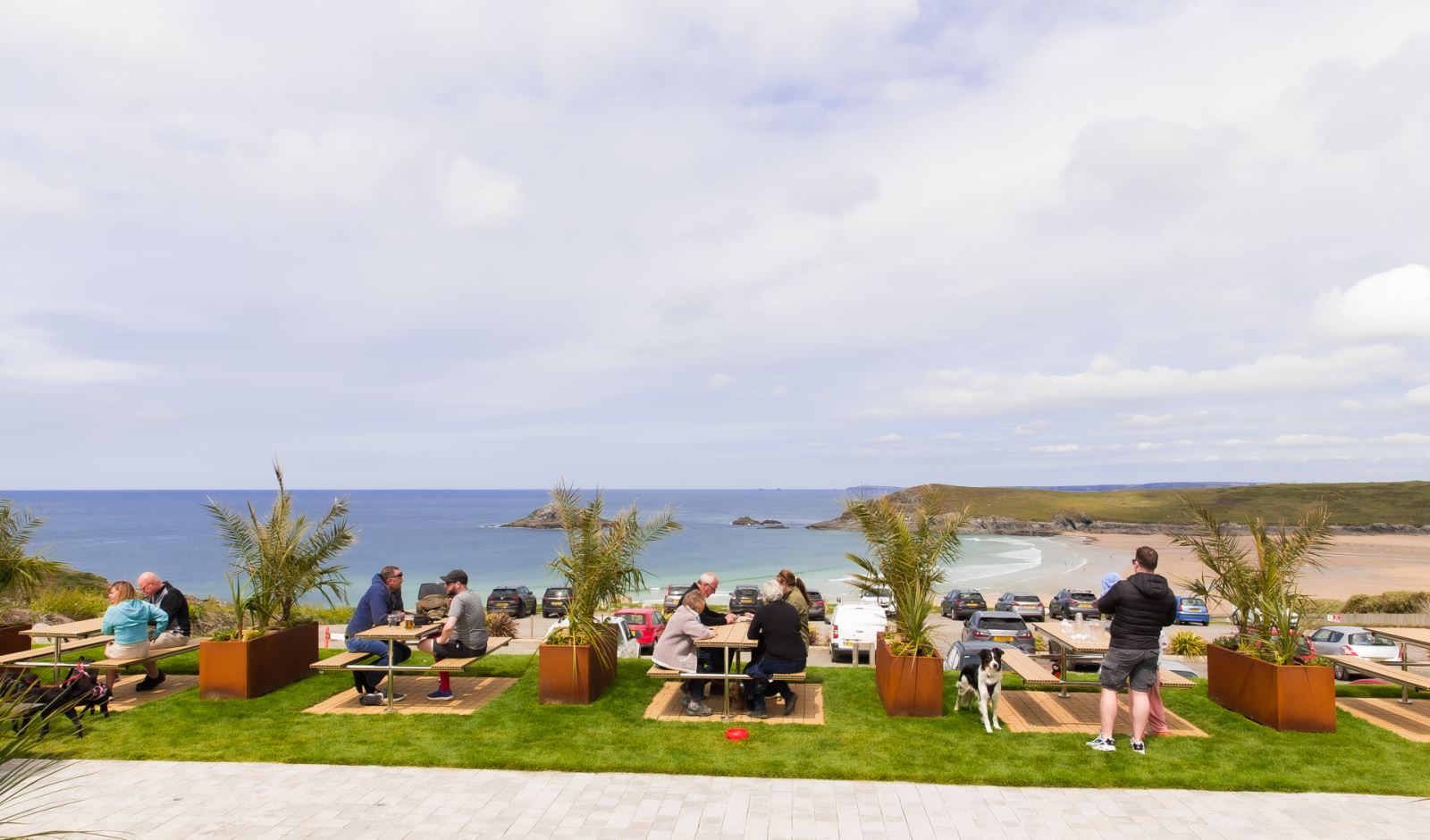 We'd like to say another huge thank you to Coca-Cola for the incredibly generous grant, and to the amazing workmen who put in all the hard work to actually make it happen.
After a very challenging year, we can't put into words how it feels to have positive things happening again at The Bowgie, and we cannot wait to see visitors enjoying our beer garden over the summer.
Until then…
Team Bowgie xxx