New Watersports Activity Alert!
5th August 2021
Our good friends over at Retallack Resort and Spa have something exciting to share...
There's now even more fun to be had at Retallack Resort & Spa on our watersports lake this summer. We're very excited to say hello to our brand new activity so you can make even more holiday memories. Drum roll please…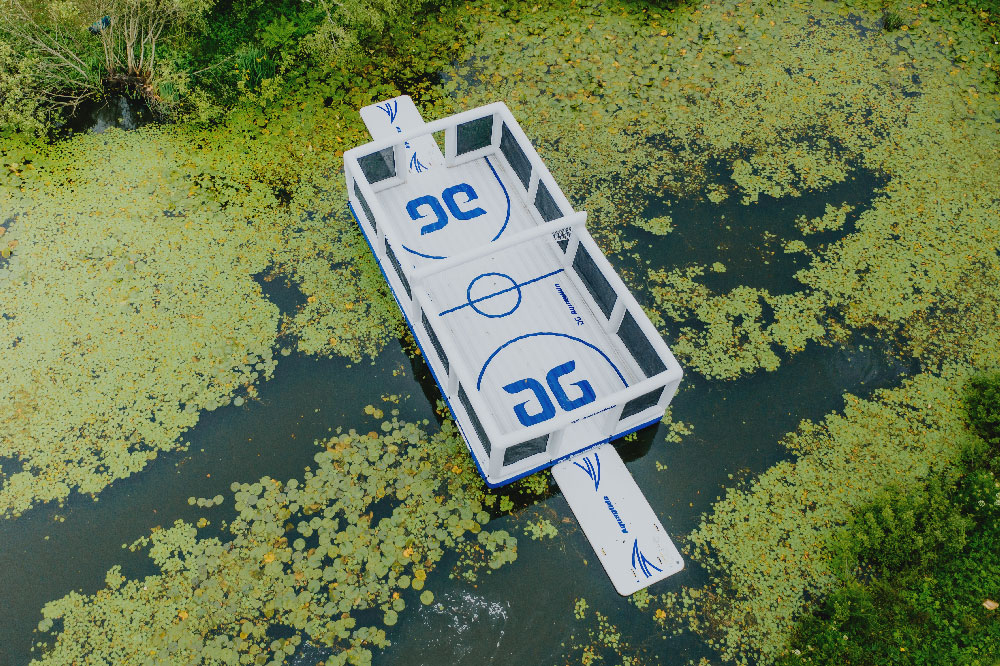 Introducing our inflatable volleyball court! For up to 10 people, it's perfect for you and family or friends to go head-to-head to see who has the best serve.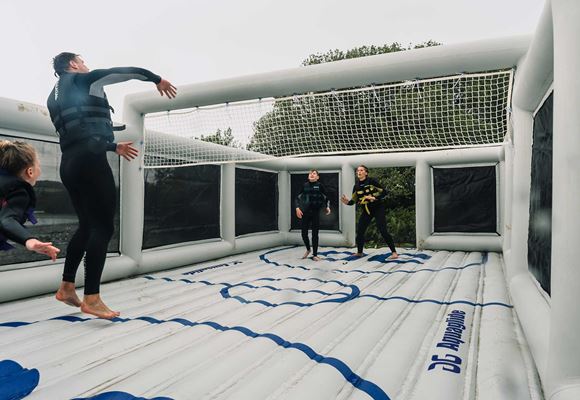 Bobbing up and down on our watersports lake, it's the only floating volleyball court in Cornwall so it would be silly not to dive into the fun while you're with us. You'll get exclusive use of the court so you can get as competitive as your heart desires… who doesn't like a little competition after all!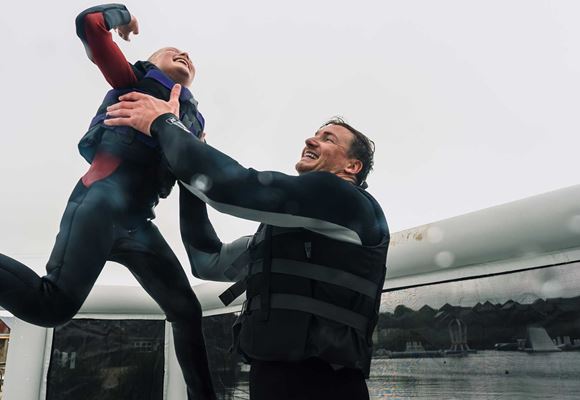 The soft surface is ideal for those diving saves! You'll also get that little extra height in your jumps to make your slam dunk achieve the winning point. But try not to slip and slide or you could find yourself missing the ball!
We've Also Had Some New Additions...
Our Aqua Park has had a little revamp to make your day full of even more splashes! Are you up for the challenge?
Rockit
Try not to wobble as you scramble onto the Rockit, the balancing sphere designed to have you ending up in the water. Work together to keep it steady… or see who can get on first without falling in!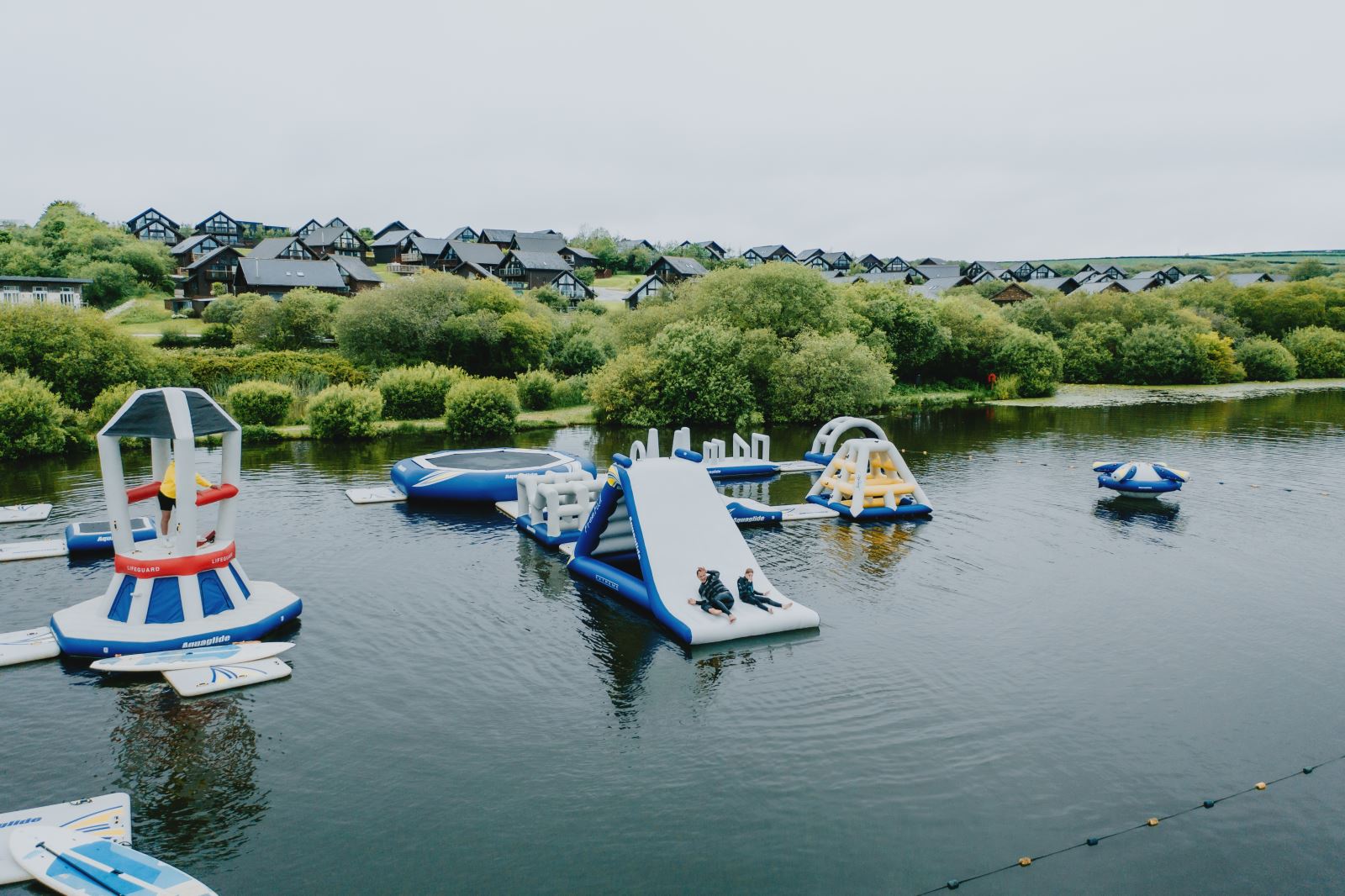 Blockade
Feel like you're in an action movie as you run though our Blockade dodging the obstacles. But don't get too confident, one wrong step and it could all end in a big splash!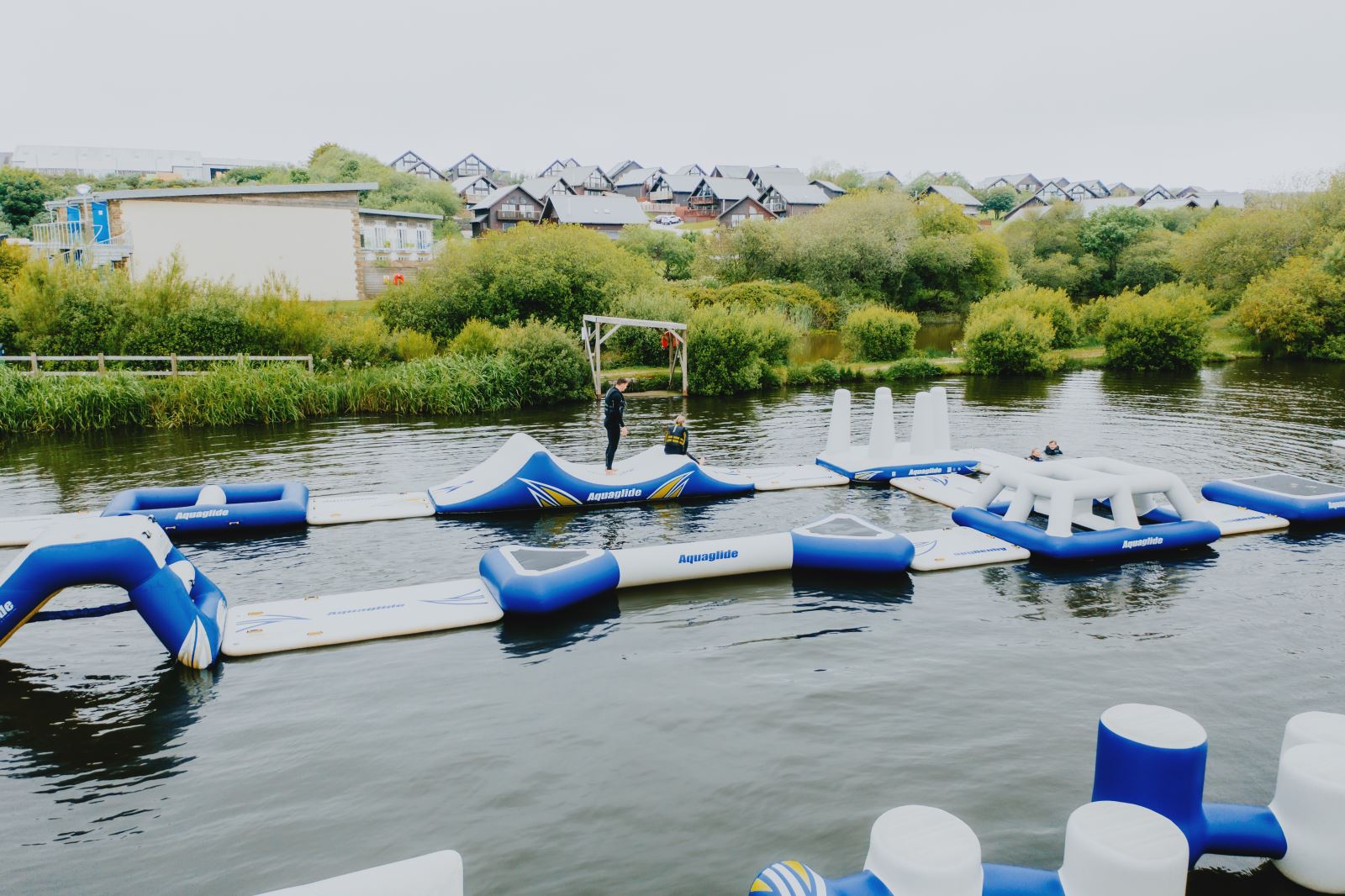 Freefall Extreme
Are you someone who likes the adrenaline of heights? Our Freefall Extreme is the one for you! Clamber to the top and admire the view of the countryside before sliding your way into the cold water…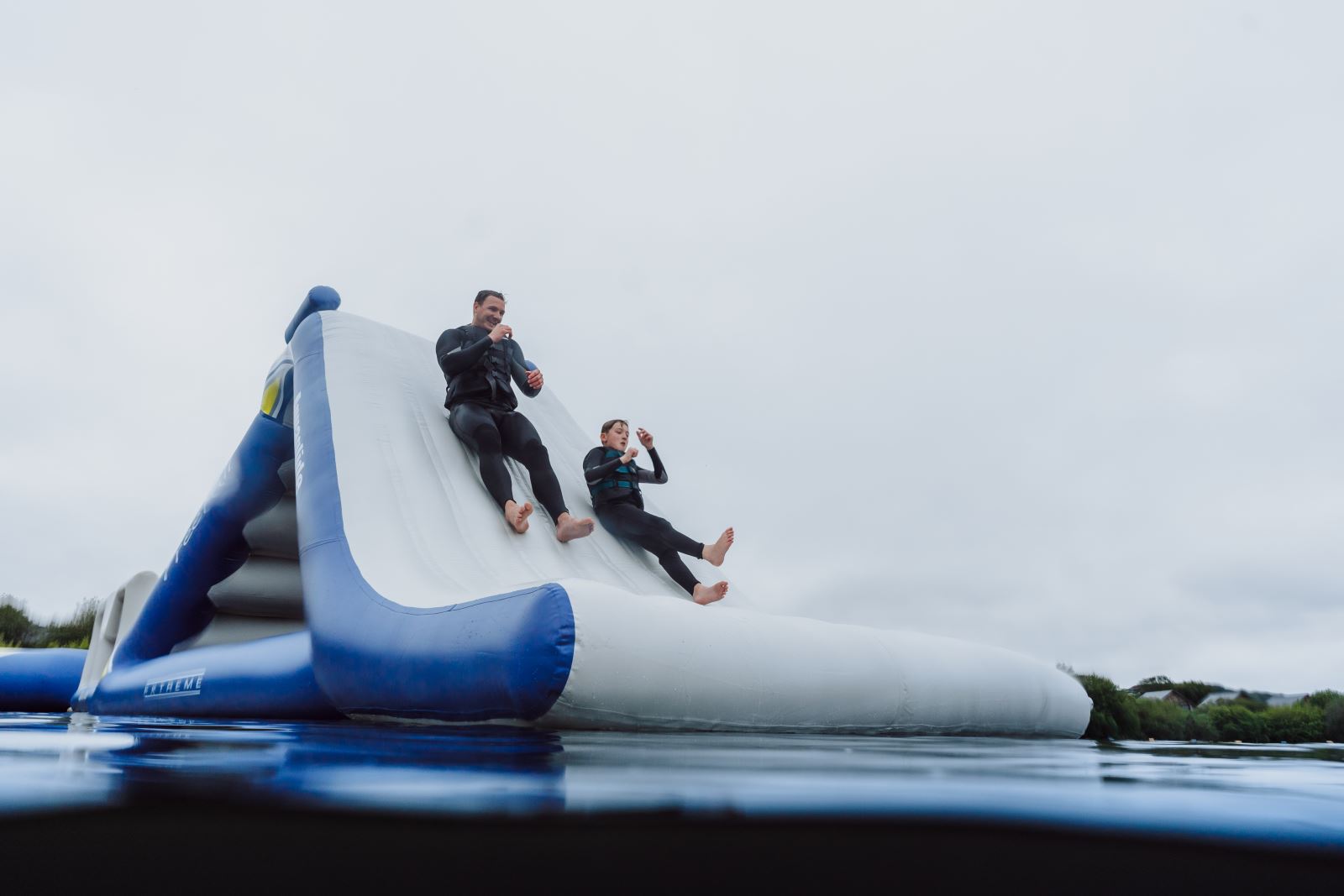 For more information or to book your watersports experience please click here Retallack Watersports or call 03333 700 555.