Hendra Holiday Park 50th Year Anniversary!
2nd April 2022
Happy anniversary to us! This year, we're proud to be celebrating 50 amazing years in the heart of Newquay. Back in 1972, Hendra farm was transformed into Hendra touring park – Hendra in Cornish means home farm, and we want you to feel at home here too. Since then, Hendra has developed into an established destination with fun-filled facilities for all ages and remains a family-run business to this day!
We have lots of amazing things planned for the season. To celebrate this monumental moment, we thought we would look back on 50 incredible years.
Where it all started
Hendra is built on the site of an old mansion estate, dating back centuries. Early maps of the Hendra location show remains of the 'Hendra Manor' on our current courtyard area, along with several farm buildings and dwellings that are still in use today. After renovating this farm land into a touring site, the family opened to the public in 1972, and Hendra started life as Hendra Touring Caravan & Camping Park on approximately 35 acres of land.
The facilities
We provided touring pitches, an outdoor pool, and the largest entertainment venue in the region, attracting local audiences as well as guests! We also grew into the largest touring park in the whole of Europe, with over 1000 pitches.
Over the next decade, we renovated and expanded to include a sauna, Stud Sports Shop, crazy golf, betting shop, nursery, cocktail bar, hairdressers, shops, trampolines, Tavern (now the Terrace Bar and Restaurant), and, in 1978, a teenage disco – this was a significant addition, as at this time, children and teenagers weren't allowed in pubs or bars. Having their own disco gave them the chance to party like the grownups! We were also home to the largest food shop in Newquay, with a range of produce and supplies for our guests so they wouldn't have to leave the site.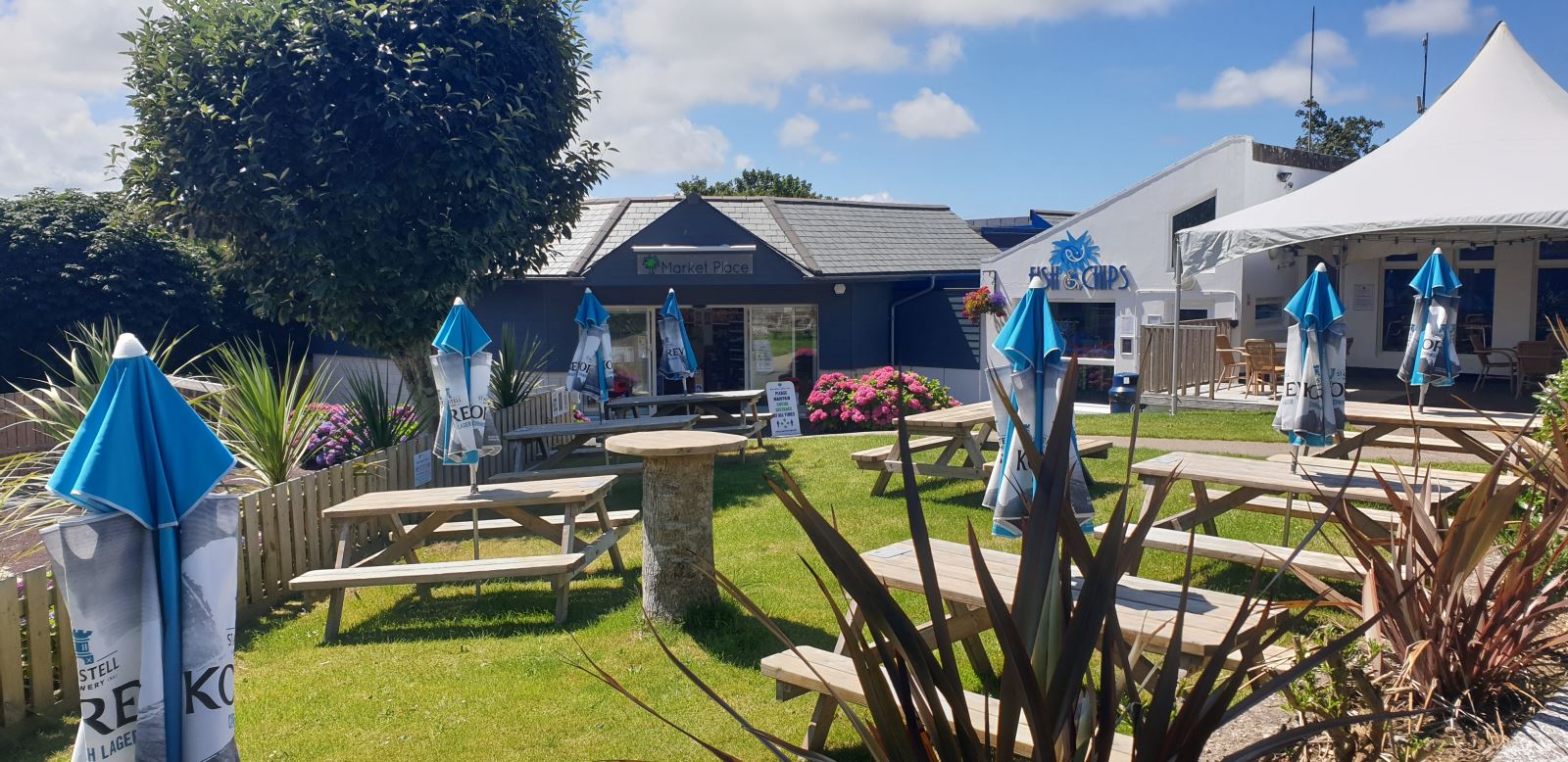 The park developed
1988 marked a significant year for Hendra. Not only did we begin hosting cabaret nights in The Venue, but we also welcomed the first static caravans to the site in the Maple area of the park, followed by expansion into Beech field. These original caravans came with a baby listening service all wired back to the cabaret bar so parents could hear their children.
We were able to provide a comfortable home away from home and we were able to extend our season too. This year also marked the moment we transitioned into a family and couple's only site, something that we are immensely proud of years later as we celebrate our 50th anniversary.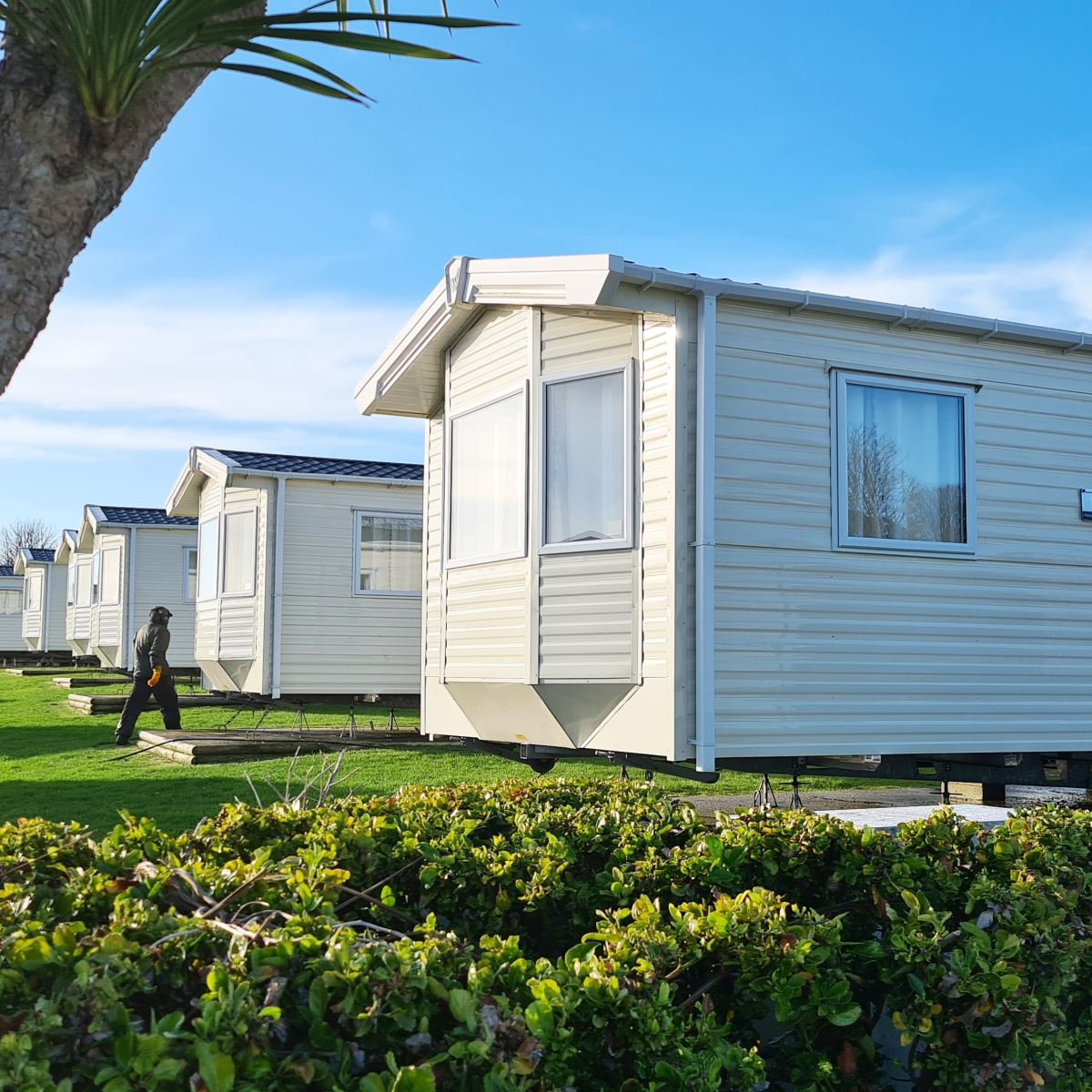 Families at our heart
In 1990, we got our first land train, made from a converted Land Rover right here on site! This allowed us to begin providing fun rides around site for our guests, something that we still do today. In 1997, we introduced our iconic palm tree logo, and renovated our entrance sign – an exciting landmark which marks the start of your holiday with us!
In 1999, Henry and Henrietta came to live at Hendra. This exciting new addition provided a recognisable image that everyone associates with Hendra, and is still popular with our younger guests today.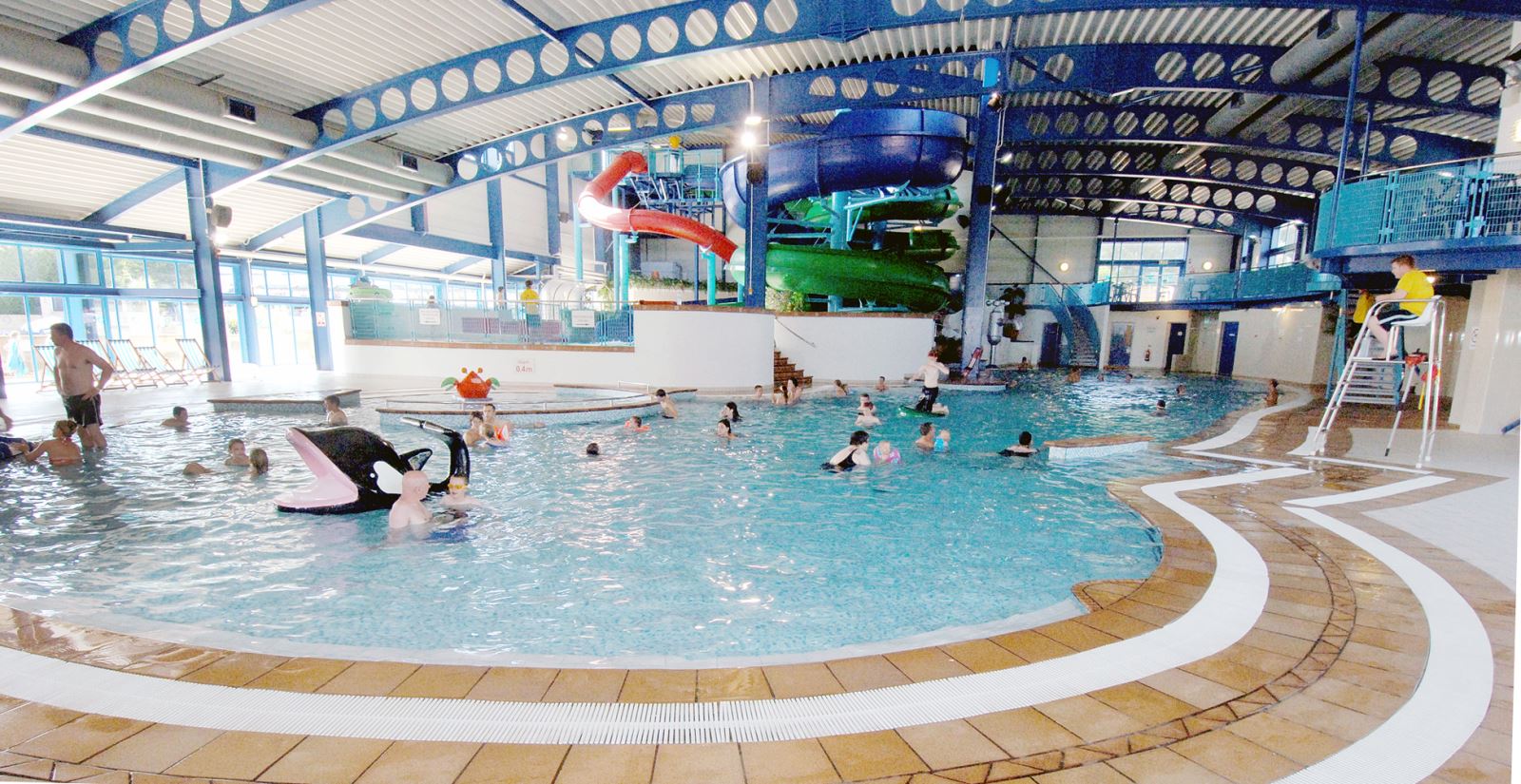 In 2000, our Oasis Fun Pools were opened by presenter Des Lynam OBE. Today, they continue to be one of the largest indoor water complexes in the South West! Over the following decade, we installed play parks, amusements, and in 2008, we proudly achieved our first gold 5* rating which we have maintained ever since.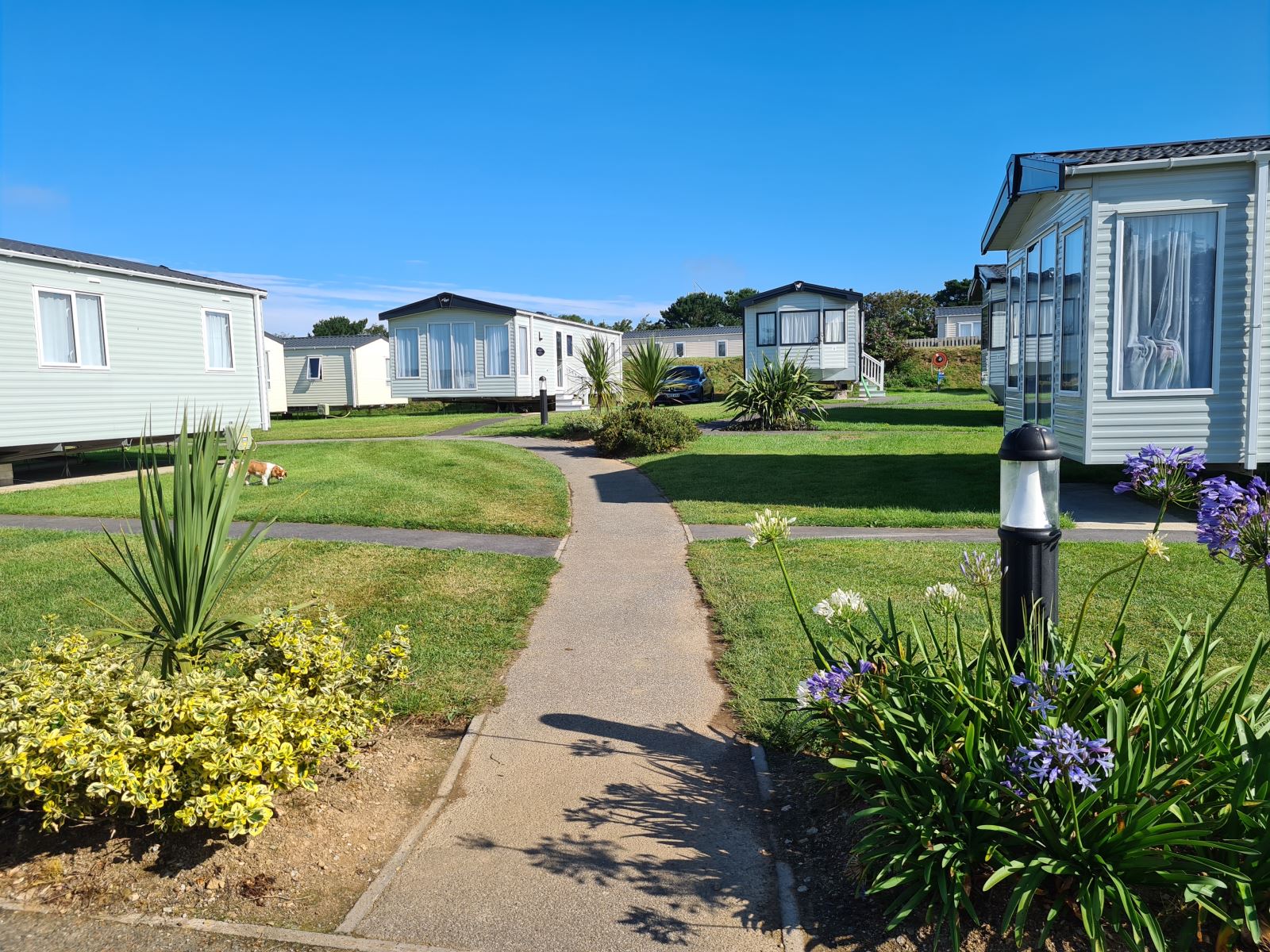 In 2016, we welcomed our first lodges to the Meadows, providing a premium and luxurious holiday experience. Then, in 2020, when the UK went in to lockdown due to COVID-19, we closed for the first time ever in our history, which meant we were delayed in opening for the season. This was a difficult and upsetting time for our hard working team, our local community, and our lovely visitors who came to stay with us year after year. But thanks to you, our wonderfully loyal guests, we came back even stronger.
Hendra today
This year, we turn 50! Today you can find three eateries, a shop, amusements, pools, play parks and for the season. This was a difficult and upsetting time for our hard working team, our local community, and our lovely visitors who came to stay with us year after year. But thanks to you, our wonderfully loyal guests, we came back even stronger.
This year, we turn 50!
Today you can find three eateries, a shop, amusements, pools, play parks and we provide live entertainment every evening for our guests. We're proud to be home to an extensive range of holiday homes and luxury lodges, as well as 600 touring pitches and pods, looked after by our fantastic teams. Thanks to their hard work, we continue to provide a 5*, gold standard holiday for our guests.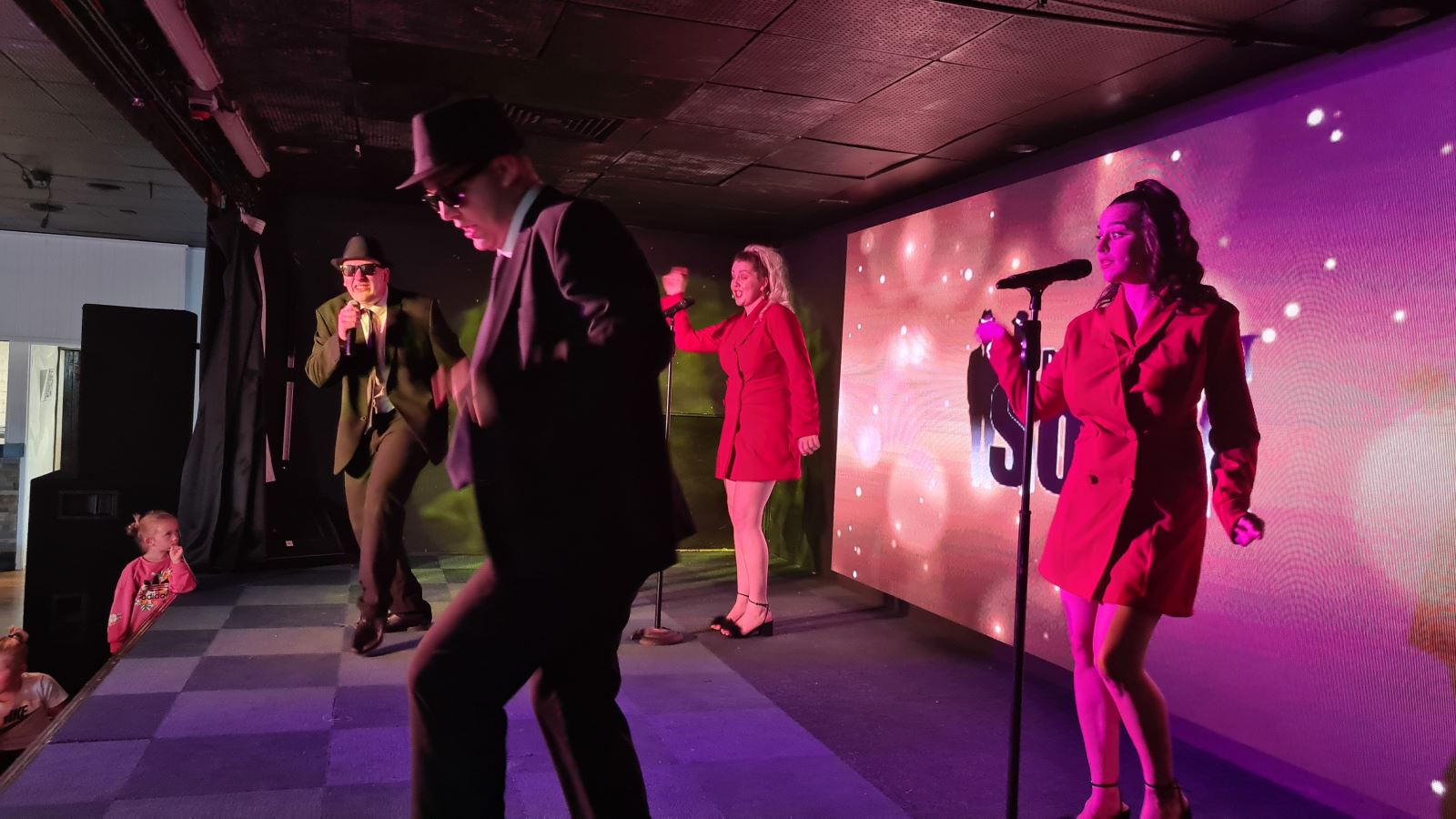 One thing that hasn't changed over the years is the family behind Hendra. We take pride in looking after the site, and you, our beloved guests, with a personal touch and familiar faces! Families are at the heart of everything we do and are so important to the way we run Hendra – after all, we wouldn't be here without you.
We also couldn't have done it without our fantastic staff. Some of which have been with us for 10 and even 20 years, so they feel like part of the family too. Without their hard work and dedication over the years, Hendra, wouldn't be where it is today. Many guests love to come back year on year and love to see the same faces and so do the staff.
Whilst families have remained at the core of what we do, the environment and our community have also been of growing importance to us over recent years. The team at Hendra are proud to have supported many local charities over the years and hosted various fund-raising events, including the annual Newquay Lions Beer Festival, Rally of Cornwall, Cornwall MIND, Cornwall Air Ambulance, Alzheimers Society, Cornwall Hospice Care, NSPCC, Help the Heroes to name a few. We work closely with local community groups and always enjoy having school groups come and see our green initiatives on site, or even try out some work experience with us.
We have always been lucky to live and operate in such a special and beautiful location, but also conscious of our impact on the local environment. That's why we've invested heavily in going green, from electric vehicles to our biomass boilers for the Oasis, and of course our very own solar farm that powers Hendra each and every day! We are proud of the progress made but still have a lot to do, but thankfully have a brilliant team motivated for this important challenge.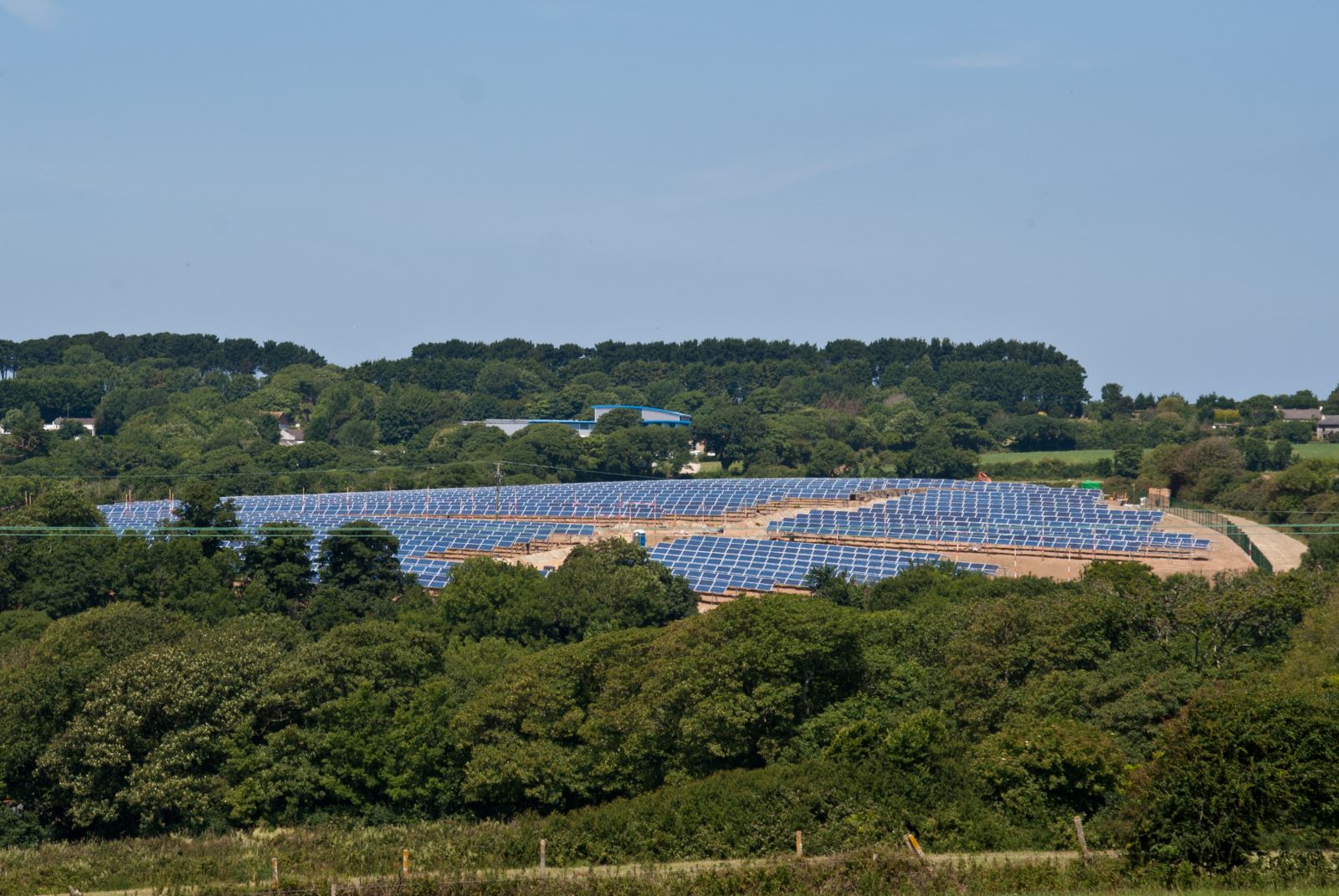 As ever, and whilst we celebrate this important milestone the team are already busy planning for the years ahead, to ensure we continue to be the best place to both holiday and work for generations to come, investing in both our site and staff whilst further strengthening links with our local community and nurturing our environment in all that we do.
For more information on Hendra Holiday Park please go to: https://www.hendra-holidays.com/