Seafood Restaurants to try in Newquay
18th August 2022
This week's blog has kindly been written by our good friend Alice, she's an editor in a VeePN company. She is passionate about everything in traveling and self-development through travel: restaurants, new cities, local people, etc. Carry on reading to find out what is her recommended seafood restaurants in Newquay.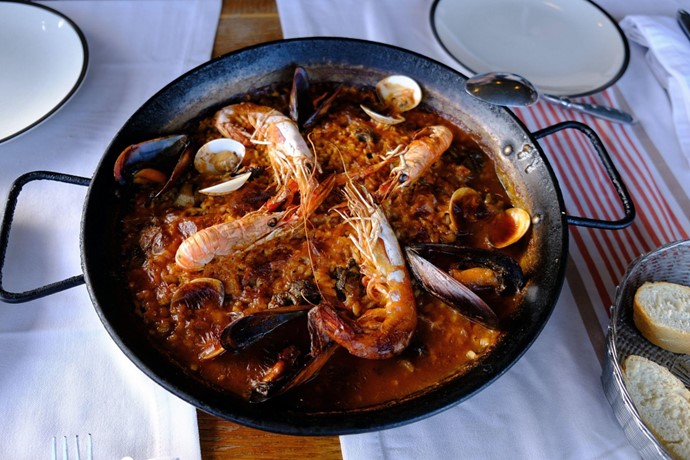 Seafood Restaurants to try in Newquay
Finding a seafood restaurant in Newquay is a quest for every tourist in Cornwall. Newquay is a Cornish town known for its picturesque scenery from every angle. Due to its stunning coastline, finding a seafood restaurant will make your experience in Newquay a remarkable one if you're a tourist.
Fishing being the major occupation of Newquay dwellers makes the suburban avenue to get fresh sea products. There are a great number of restaurants that offer seafood product sorts around the shore, which means choosing the best restaurants would be an overwhelming task for you.
One of the main tips is that everyone needs to set up a reliable VPN tool when using public Wi-Fi. When cruising the web through public Wi-Fi, you may be exposed to different sorts of attacks from cyber criminals. They mostly look for sensitive data to carry out their fraudulent practices.
VeePN is an ideal program that helps to shield you from on-net attacks by disguising your actual location and rendering you anonymous online. Almost all people, when they visit a restaurant, use their phone, some for work, some to share their photos with friends, now your phone will be reliably safe.
TOP 4 BEST SEAFOOD RESTAURANTS TO TRY IN NEWQUAY
Every tourist to Newquay always has a reason to spend more time over there. Ranging from its beautiful sceneries, coastal views, trawling docks, entertaining surfing moves, and several beaches available, there are lots of fun-packed events to catch up with.
All of these can make it a daunting task when deciding on the best seafood spots to try out. For the sake of our esteemed followers, we have narrowed down the search to the Best 4.
Navigate downward to find out what they are and what they have to offer.
The Harbour Fish and Grill
Our number one pick in this category is the Harbour Fish and Grill. This popular seafood spot made its way to our list due to its spectacular scenery across the Harbour with a superb menu of seafood. They have one of the best seafood chefs to deliver sumptuous fish delicacies to you.
Worthy of note is that all of their sea products are always freshly caught from the sea that day. So, stalled foods are not an option for them. The restaurant views from different angles especially the fun you catch when watching the boat fisherman from the window side are something you don't want to miss.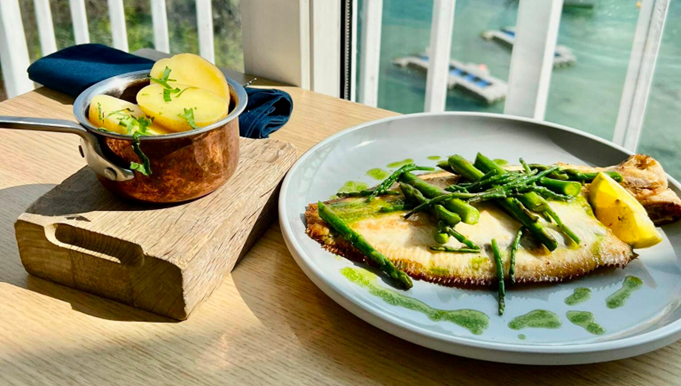 The Fish House
The Fish House is one good restaurant you'd always want to come back for after a taste of their seafood. The scenery around is amazing, not forgetting the exclusive categories of delightful and newly trapped sea products on their seafood list. It is an ideal restaurant to spend a daytime break while enjoying sandwich snacks and crab/fish dough. Additionally, their romantic meal for two is an option to check out by every lovebird.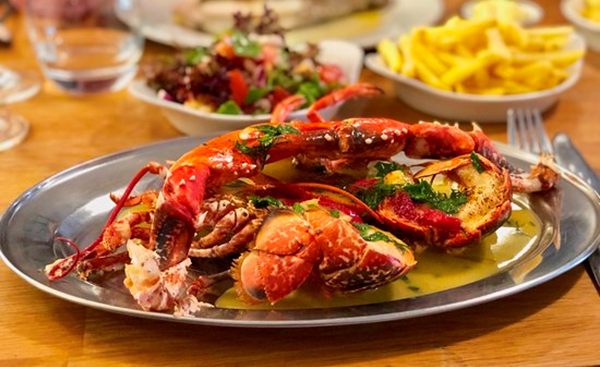 Fern Pit Cafe
The Fern Pit Café is a family-run seafood cafe you should check out. It is a good plug with split-level shrubbery in a striking setting around Newquay. It has a great beach Bay approachable through a walkway, or ferry boat depending on your preference. Fern Pit is the finest spot to enjoy Cornish crab and lobster obtained freshly by the café fishing team daily. Their picnic-designed boards are a spot to enjoy your served seafood paired with your favorite wine or soft drinks.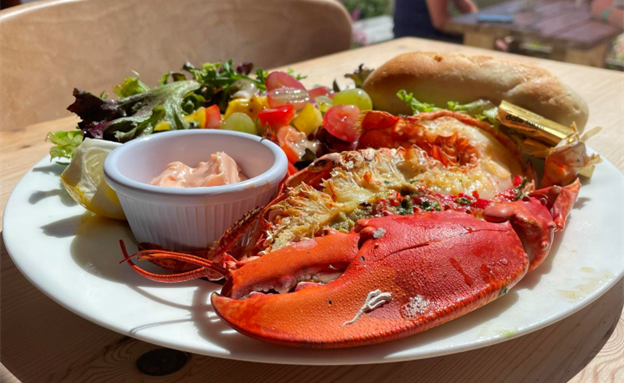 Butchers Bistro
The restaurant Butchers Bistro, which serves a variety of fish meals, seafood, and steak, is located within a short distance from Great Western Beach. The restaurant prides itself on using ingredients from nearby producers and strives to offer straightforward, delectable dishes at reasonable pricing. You can be sure that all the seafood served there will be exceptionally fresh. Butchers Bistro is a terrific choice in the center of the coastal town whether you're searching for a place to go for a romantic lunch for two in Newquay or want to take the entire family out for dinner.
You'll have plenty of options when it comes to the food served at Butchers Bistro. Starters on the menu include moules mariniere, teriyaki chicken skewers with crispy shallots, and fried panko squid with aioli. For your main course, you can pick from a variety of steaks cooked on the grill and served with a choice of sauces, or you can choose from a variety of seafood dishes that change every day depending on what fish is brought in.