Treloy Golf Club and Driving Range

Type:
Outdoor Activity/Pursuit Centre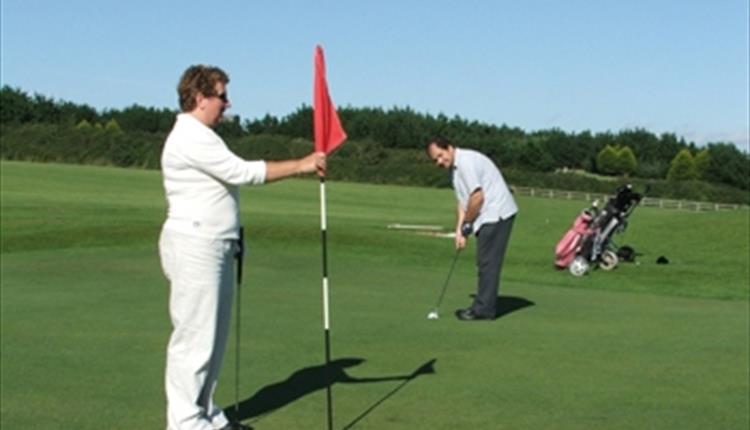 About
Treloy Golf Club is a beautifully picturesque golf course situated just outside of the seaside resort town of Newquay, Cornwall. The course was designed by golf course designer Bob Sandow and opened in 1991, its quality and reputation has grown ever since.


The 9 hole club is affiliated to the English Golf Union and has a friendly atmosphere with a strong competitive side at club and inter-club level.


Treloy Golf Course is a spacious parkland course with tree lined fairways that are quickly maturing to add to the golfing challenge and the overall beauty of the course and spectacular countryside views.


We like to emphasize the fact that the golf course which is made up of 5 par fours and 4 par threes, is designed, constructed and most importantly maintained to a very high standard and will appeal to the experienced golfer and novice alike.


At Treloy visitors are always welcome and handicap certificates are not required, but please dress for golf and not for the beach.


The sculptured golf greens (that are built in the American style) have many deceptive contours to test your putting skills. They are seeded with American penncross bent grass which gives a true and fast putting surface.


Each golf green is guarded by contoured mounding and bunkers which makes them interesting and testing.


A major feature of the golf course is the quality of construction in the drainage of the greens and size of the tees meaning we never use temporary greens or tees.