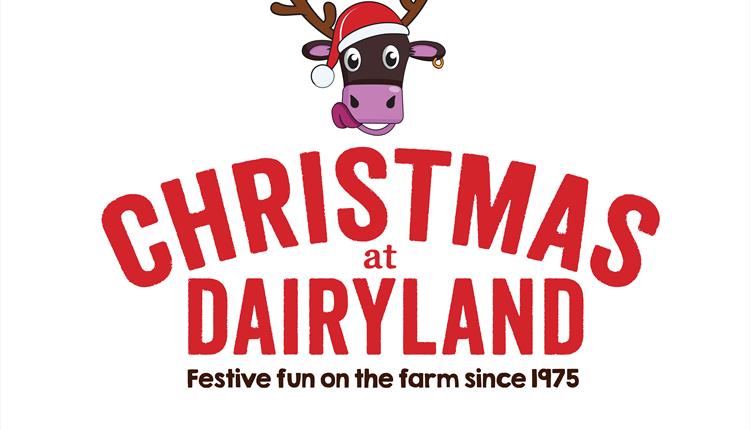 Guide Prices
Christmas at Dairyland
£9.95 per child (includes one free adult)
Additional adults £5.00

Visit to Santa (includes a gift) - £5.00 per child
About
This Christmas, Santa can be found in his NEW Cornish home at Dairyland. Come meet him in his house next to his log fire.
Meet his fabulous singing reindeer or head down to the crafting where Mrs Claus is cooking up some farmtastic Christmas crafts.
As well as some of our regular farm fun and our Bull Pen will be open as usual!
Christmas at Dairyland
£9.95 per child (includes one free adult)
Additional adults £5.00
Visit to Santa (includes a gift) - £5.00 per child
7th & 8th, 11th – 24th December.
Pre-booking is advised to ensure availability.
Please call 01872 510246 or email us at santa@dairylandfarmpark.com


Book Tickets