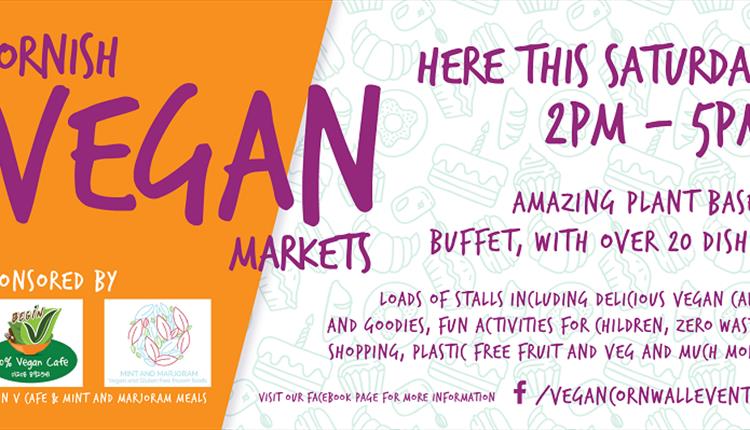 About
Come down to the Cornish Vegan Market on the 2nd Saturday of every month at St Michael's Church!
Loads of fun and a great chance to meet likeminded people. Support this event and help make it an event with an impact!
Vegan goodies, a zero waste shopping section, cruelty free shopping, a fabulous vegan buffet, hot and cold drinks, scoup your own spices, local vegan businesses selling their wares, plastic free fruit and veg activities for children (crafts, treasure hunt, lucky dip etc), FUN FOR ALL!!
Usually 2nd Saturday of every month but please check the Facebook page before you go just in case there are any changes: https://www.facebook.com/events/609102402783010