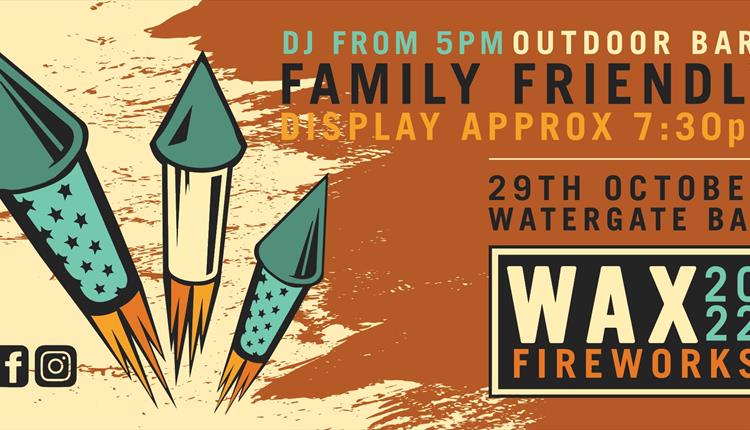 About
WAX is once again putting on our BIGGEST EVER FIREWORKS DISPLAY this year!
Now on Saturday 29th October 2022, Watergate Bay will be lit up by an amazing fireworks display, even bigger than 2021!
The event is a non-profit community event, hosted by WAX. There will be collections for local organisations, raffles, music and stands selling hot drinks & food.
Car parking is available in both of Watergate Bay's large car parks and additional car parking will be put on if the event hits a certain amount of confirmed attendance on Facebook (so it is important you click 'attending').
The fireworks will be launched by a professional team from the hills around Watergate Bay. So the best viewing of the event will be in Watergate Bay itself. Viewing areas will be clearly defined on the night.
We aim to start the display between 7.30 and 7.45. It is normally externally busy so we recommend getting here as early as possible.
We recommend you book your tables in the restaurant soon if you plan on going their for food before hand.
Lots more information will be coming in the next week or so, so please click 'attending' and stay tuned.
TELL YOUR FRIENDS
Book Tickets