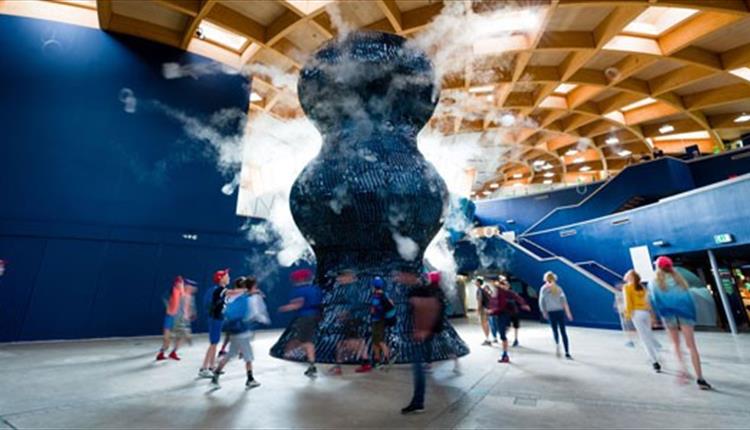 About
Invisible Worlds, The Eden Project's major new permanent exhibition in the completely transformed Core Building, is now open!

This brand new space, with interactive exhibits, extraordinary artworks and mind-blowing facts, brings to life the world beyond your senses. You'll get a whole new perspective on the 'invisible', from the curious microbes in your stomach that keep you alive, to the tiny organisms that help you breathe, to the world's most famous killer viruses, with their haunting beauty.

Come and explore the world around you in this exciting new exhibit, which features our refurbished cafe and rooftop Rock Garden, as well as a rolling programme of science and arts events throughout the year.