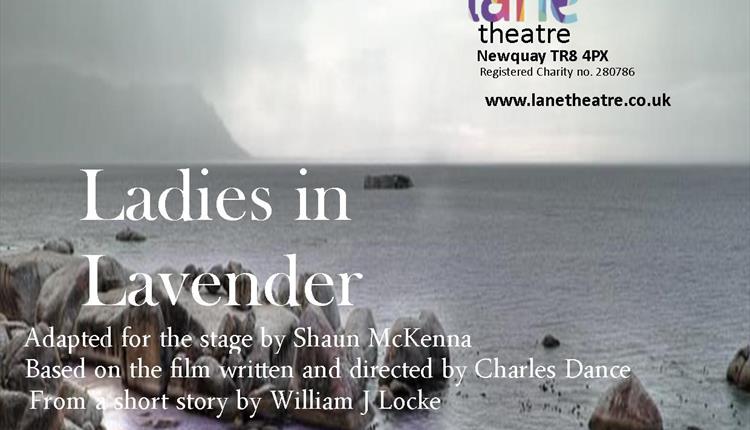 About
Newquay Dramatic Society presents LADIES IN LAVENDER
Directed by Susie Bundy
Ladies in Lavender is comfort food in theatre form.
Adapted by Shaun McKenna from the 2004 film of the same name, the story works surprisingly well as a play and at no point does it feel simply like a staged film. The life of two ladies in their lavender years, cocoa before bed and the village jumble sale is transformed when they decide to house an unconscious stranger washed up on the beach near to their home in Cornwall.
Janet grounded and infinitely the more sensible of the two sisters, perfectly complements the endearing and almost childish younger sister Ursula. This play is full of excellent comic timing which is allowed to shine through perfectly at the right moments and at all times you will believe in their never-fading passion and desires.
Ursula's large capacity to love finds an object of desire in Andrea. His foreign charm and impulsiveness captures the heart of the two women as well as the audience. Dorcas the housekeeper keeps everyone in order, knows everything, has been in charge of the house for many years and will have no shenanigans if she can help it from anyone.
The mystery artist adds another dimension to the mix, Olga the Russian lady. Not merely a tale of wasted love, the play touches on the lingering effects of the First World War in a 1937 England, with the shadows of a second war hovering.
Dr Mead is a perfect example of the lingering suspicion towards people who can speak German and the obvious foreignness of Olga and Andrea, stand as a stark contrast to the Cornish locals.
Tickets £11 (£10 concessions)