Lusty Glaze Beach Tag Rugby Tournament 2022

Lusty Glaze Beach
Lusty Glaze Road
Newquay
Cornwall
TR7 3AE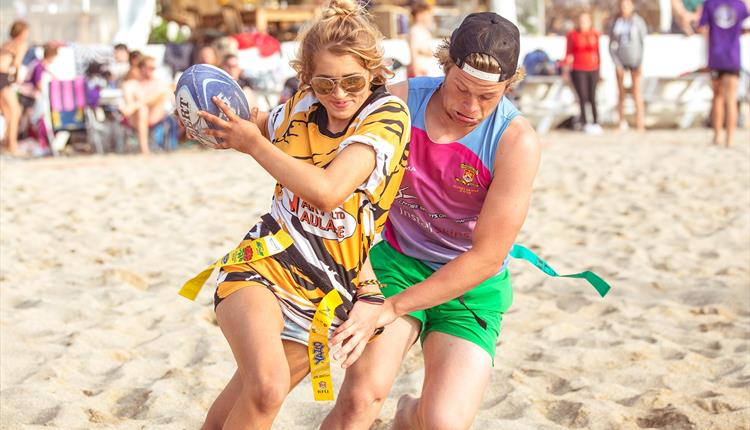 About
The Lusty Glaze Beach tag rugby tournament is back for 2022!!!
The annual family friendly bank holiday rugby festival returns UNRESTRICTED this summer an boy have they missed you!
Enjoy a warm up with the one day event on the Friday, and the 2 day contest running over both Saturday and Sunday.
Fridays competition has group stages followed by knockout stages and a gripping final.
For the two-day competition, teams have games on both Saturday and Sunday. The results from Saturday determine which level of competition teams play in on the Sunday.
Games are played through the day progressing to knockout stages and spectacular floodlit finals on Sunday evening, all rounded off with live music and Fireworks after the trophy presentation.
Teams can be mixed aged and mixed gender and you can have up to 10 players in your squad with 5 players on the pitch at any one time.
Teams are allocated on a first come, first served basis, so the earlier you book the better!
The beach is open for spectators and friends to enjoy the spectacle for FREE with our usual selection of delicious food and drink available.
For more information or to enter a team, contact: events@lustyglaze.co.uk
Dates: Friday 26th August – Sunday 28th August 2022
Book Tickets