Newquay Art 8 Festival
Newquay's annual festival of art and culture is returning to the town from 18th – 20th May 2018! Art8 is Newquay's Arts and Culture Festival - bursting at the seams with events, exhibits and workshops involving film, craft, spoken word, dance, photography, theatre, music, literature and more.
What is Art8?
It's a community festival with something for everyone - young and old, residents and visitors alike - with all activities free or low-cost. Supported by local organisations and businesses, the event is a celebration of existing activity in the town as well as an opportunity to welcome artists and performers from further afield. Central to the ethos of the event is a contribution to increasing Newquay's positive profile. It's also about developing the offering for those who are here. There's plenty to see and do during the festival - so get involved!

How did it start?
Art8 was established in 2011 by a group of artists who wanted to create a supportive platform in the town where they could promote, display and perform their work and to engage with the local community. The festival has taken different forms each year, always providing a variety of workshops and events for local people to enjoy and get involved with, as well as the opportunity for Newquay's creative community to exhibit their work in local businesses. Since 2011 Art8 has become an annual celebration of all things creative that the town has to offer. It provides a platform for local artists of all varieties to show their work, some for the very first time, within a supportive local community. The festival also aims to offer workshops and events alongside the exhibitions to enable people to get involved with different creative disciplines and bring Newquay to the forefront as a key destination for arts and culture.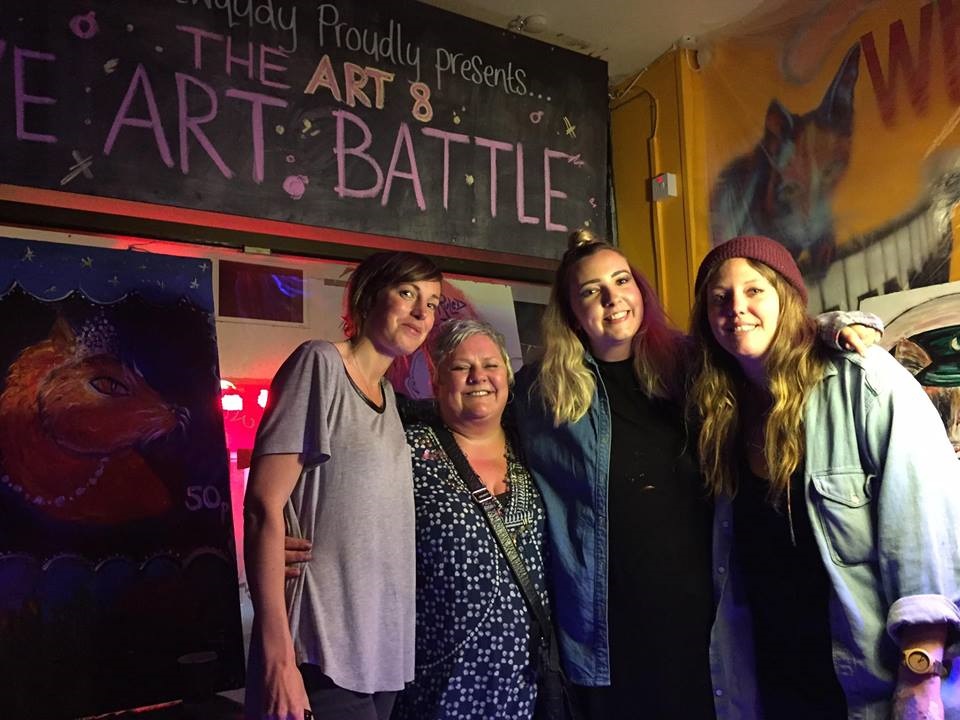 *Art8 2018*
Newquay's annual festival of art and culture is returning to the town from 18th – 20th May 2018! This year it's set to be bigger and better than ever before – partnering with Steam Bar at the Great Western Hotel as a hub venue which will be hosting a large exhibition of visual arts as well as some events and workshops. Other venues across the town will also be hosting art and photography over the weekend.
This year Art8 is putting on workshops covering a range of skills including a spoken word workshop - WordWorks which will be held at Whiskers on Saturday 10am - 12pm and a life drawing workshop - Drink and Draw, also being held at Whiskers on Saturday 12.30pm - 2.30pm.
For those looking out for events to attend over the weekend don't miss out on local artist and illustrator Jack Teagle who will be getting creative outside the Rip Curl store on Saturday. There will also be an evening of spoken word and a live art battle to enjoy over the weekend.
The festival will conclude with Art8's Artisan Fayre being held at Steam Bar. The fayre will include stalls selling the wares of local artists and creatives with anything from jewellery to vintage journals, dream catchers to plants. Throughout the day there will also be a performance space being run by Blystra Arts with musicians, choirs and dancers.
Once again Art8 will be hosting a weekend full of all things artistic and creative in the town. For more information and details on everything happening over during the festival pick up an Art8 flyer from Steam Bar, the Tourist Information Centre, Coffee on the Corner, Green Heart Cafe and many other shops and businesses around the town.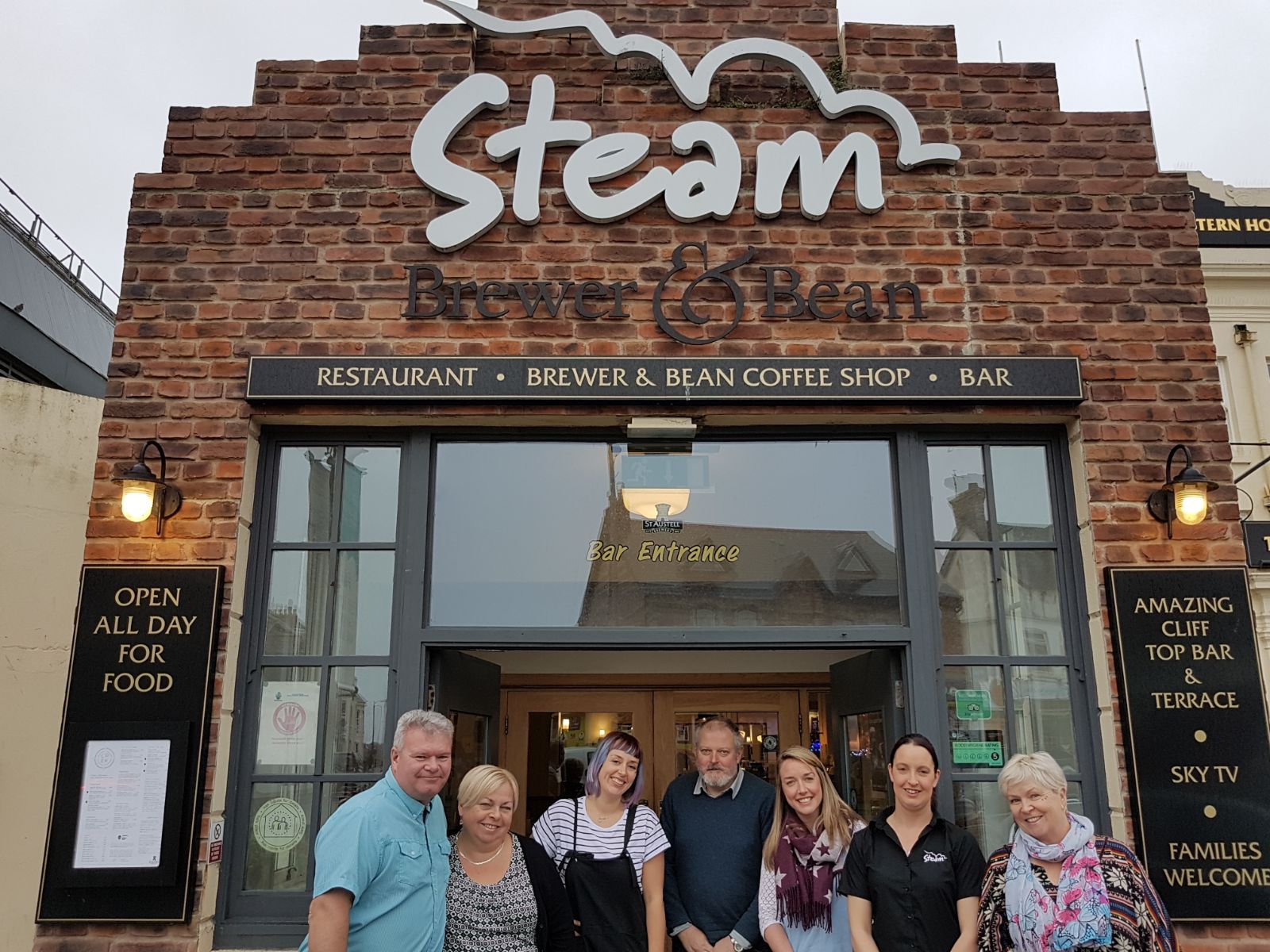 Newquay Art 8 Festival 2018 Line Up:
Sunday 20th May
Blystra Arts Session (10am - 4pm) at Steam. Come and enjoy live performances from talented local groups including: Trenance Learning Academy Choir, Unity Dance, Trio Dance and many more.
Thursday 17th May
Private View (7.30pm) at Steam. Family, friends, VIP and press launch night 2018.
Friday 18th May
- Art By Nature Macrame Workshop (10am-12pm) at the Green Heart Cafe. Come along and paint your very own macrame wall hanging with guidance from expert teachers! Booking essential, please call 07530221159. Tickets £10.
- Free Art Friday, Newquay. Keep your eyes peeled for free artworks, poetry and music around the town. Share using the hashtag #FAFNQY
- Newquay Day Service (1.30pm - 3.00pm) at Newquay Youth Centre. An exhibition of artwork and handmade jewellery by members of Newquay Day Service.
- Tide and Time Performance (5.00pm - 6.30pm) at Treviglas Community College. £3.00 on the door, entrance on a first come, first served basis. With Trenance Learning Academy and curtain raiser by Atlantic Coast Theatre.
- Live Art Battle (7.00pm - 10.00pm) at Whiskers.
Saturday 19th May
- Demo and Sketching Workshop (10am - 12pm) at Steam. Get creative at this informal sketching workshop with professional artist Andy Pearce. Free!
- WordWorks Spoken Word Workshop (10am - 12pm) at Whiskers. Move your words off the page! Gain confidence, practice, tips and feedback on sharing your words with an audience. £4.
- Jack Teagle Live Art (10.00am - 4.00pm) at RipCurl Newquay.
- Drink and Draw (12.30pm - 2.30pm) at Whiskers. Come along and have a go at a life drawing with the guidance of local artist Sam Millington.
- SuperSonic! SproutSpoken at Art 8 (7.30pm - 10.30pm) at Sprout Health Foods. A three-course spoken word feast for you ears!
Plus Much More...
Artists will be exhibiting all weekend at Steam, The Green Heart Cafe, Newquay Heritage Archive and Museum, Tom Thumb and Coffee on the Corner.
Please contact Art 8 for more information, via Facebook, Instagram and Twitter.