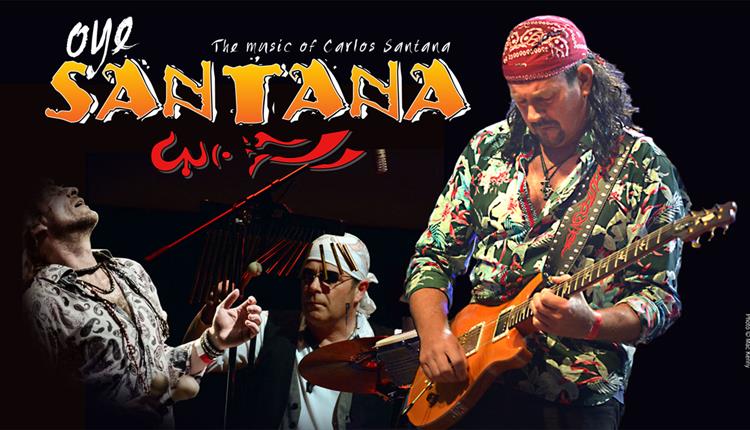 About
Head down to the Lane Theatre on 17th May at 8.00pm and see Oye Santana!
The summer last year was brought to a stunning climax by the performance of this wonderful group of musicians at the Lane theatre. A standing ovation and cries of encore followed their performance!
What made them special –well firstly the music. There's a treasury of more than four decades of Santana catalogue to draw on, and every number in the set is a gem in its own right. Then there's the musicianship. Check out the credentials of Milan 'Carlos' Webb; of Gez Kahan and Hector Gomez; the astonishing breadth of abilities that Paul Murphy, Pete Lockwood and Jon Quirk bring to the on-stage set-up. This really is a feast of musical talent.
Next there's the authenticity. The band could go off on self-indulgent flights of fancy, but they don't. Painstakingly they recreate the original Santana arrangements of the big hits that you know and love to bring you the true Santana sound. But playing the right notes is only a start. There's much more to being the Best Santana Tribute in the World…
There's the passion. Carlos Santana's guitar playing is instantly recognizable not just because of his tone or his trademark licks, but because of the emotion he puts into every note he plays. Oyé Santana has that covered. And there's the good-time feel. Every track is a fiesta !
And every Oyé Santana performance is a show, a visual feast of lights and action that will have you singing and smiling along from the first chink of a tambourine to the explosive finale. You're going to love Oyé Santana. To see why, click the link to their website, and watch their show-reel.
Map & Directions