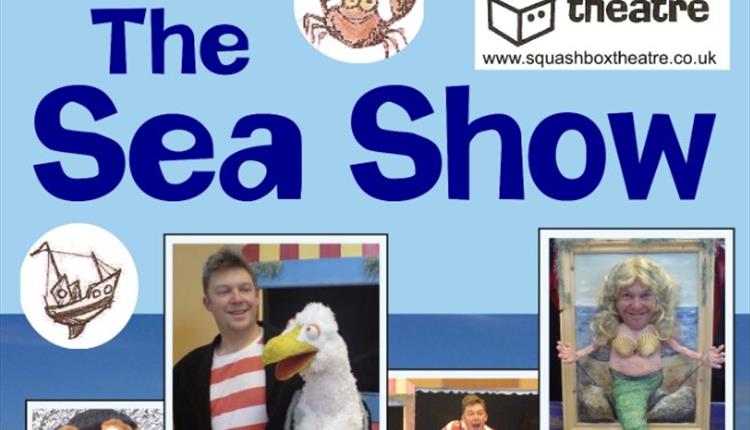 About
Sunday 31st July 2022 2.30 -3.30pm
Squashbox Theatre 2022 presents FREE Family Show 'The Sea Show' as part of Newquay Sessions on at the Killacourt.
A quirky and crazy mixture of puppet show, natural history programme and comedy cabaret!
Come and celebrate the sea with tall tales, fascinating facts, rhymes, riddles, live music and songs - unmissable fun for children and adults of all ages!
Book Tickets
Map & Directions