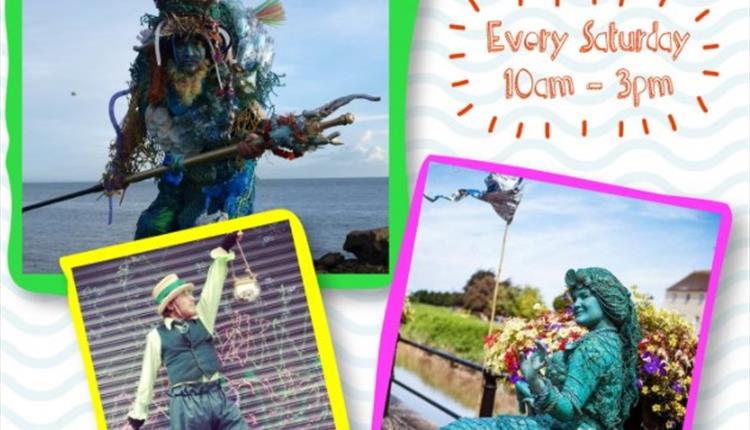 About
Visitors to Newquay's town centre this summer need not worry about their sanity if they happen to pass a 10-foot-tall pirate or come across a clown casually frequenting Bank Street – they are there for enjoyment and all part of Newquay Business Improvement District's town entertainment schedule.
The line-up of quirky immersive entertainment has been organised and funded by the BID which hopes to put a smile on visitors' faces, help boost local trade and restore confidence and enthusiasm in the high street.
Every Saturday from 17th July 2021 until 4th September, between 10am -3pm, Newquay town centre will come alive with impressive stilt walkers, startling statues, awe-inspiring circus acts or even a interactive Demelza Dragon! There will be up to three different acts per day running in sets adding an element of pleasant surprise, all of which have been sourced from Cornish based entertainment organisations including Hotch Potch Performance and Higher Beings Circus.
Book Tickets
Map & Directions