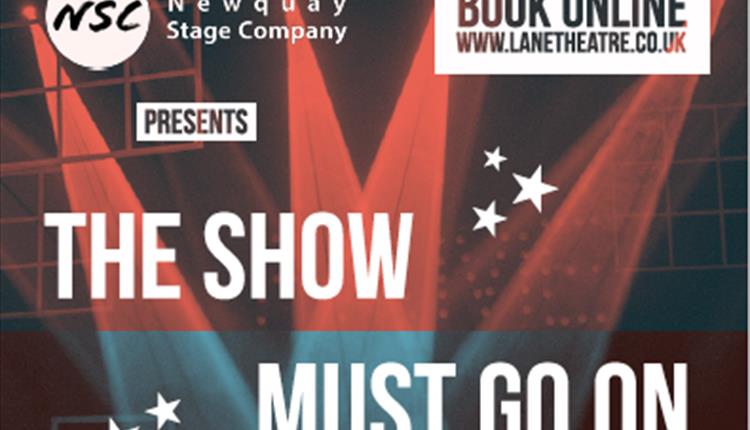 About
Newquay Stage Company presents - THE SHOW MUST GO ON
Set in modern day New York City, "The Show Must Go On" tells the story of a group of semi professional artists trying to make their mark in the world of showbiz. Following rejections and difficulties, we see them all brought together to put on a show and we follow their journey from auditions, through rehearsals, to the final production.
Through the hard times, the friendships, love and heartache along the way, The Show Must Go On!
Proudly presented by Newquay Stage Company.
Tickets £12
Book Tickets