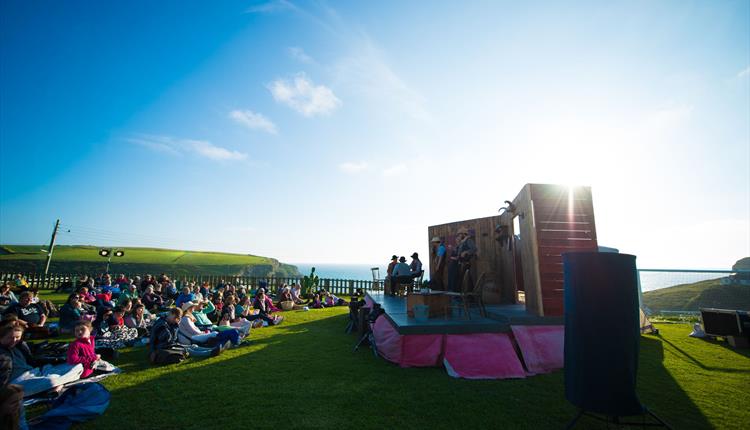 About
Head down to the stunning sea-view lawn at the Bedruthan Hotel for some award-winning theatre this August. There will be a BBQ, a well-stocked bar and, if you're lucky, a wonderful sunset to end the show.
This year Bedruthan have teamed up with Illyria and Quantum Theatre to bring you performances of The Adventures of Dr. Dolittle and The Reluctant Dragon. Bring the little ones along to experience some family-friendly theatre, settle down on the sea-view lawn and enjoy the beautiful coastal surroundings. There will also be a well-stocked bar with plenty of food and drink to buy throughout the performances.
Both shows will take place outdoors on the level, grassy area with a sweeping sea view backdrop, so we encourage you to bring picnic rugs or chairs and something warm to wear for when the sun goes down. We hope you enjoy another season of theatre with Bedruthan!
The Adventures of Dr. Dolittle - Thursday 16th August, 5pm (arrive 4.30pm)
The Reluctant Dragon - Thursday 23rd August, , 5pm (arrive 4.30pm)
10% early bird discount until 30th June. Book your tickets online here: https://www.bedruthan.com/theatre/
Luxury picnic hampers for children (£6.50) and adults (£10) can also be bought when purchasing tickets online!