Costa Coffee
Type:
Tea Room/Coffee Shop
31 Bank Street
Newquay
Cornwall
TR7 1DH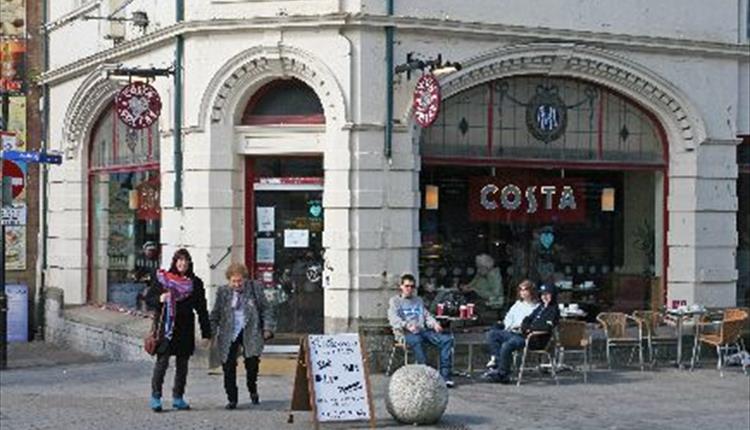 About
Costa Coffee counter-service coffee house offering hot drinks, iced coolers, sweet snacks and sandwiches.
Our menu's full of the good stuff. Whatever your diet or preferences, there's enough choice for everyone.
Our iconic Signature Blend is the perfect combination and balance of delicate Arabica and strong Robusta beans, precisely slow roasted for a minimum of 18 minutes to ensure the beans keep their hearty flavour, rich aroma, and smooth taste.
Book Tickets
Map & Directions