Events
This page is always updated with the most exciting events happening in and around Newquay, making it easy for you to plan your days whilst you are here.
Click on the 'highlight' events above for more information, or alternatively you can use the search bar to find events on specific dates. You can even search all of the events happening in and around Newquay throughout the year!
Beach Events
Newquay is surrounded by twelve beautiful beaches, hence boasting some of the best and most impressive settings for events that you have ever laid your eyes on. Known as the surfing capital of England, it comes as no surprise that many of the surf events and adrenaline water sports championships, such as Boardmasters, English National Surfing Championships, Thundercat World Series and the Jet Ski Rider World championships are all held in Newquay.
Having the beaches as such a stunning back drop makes it easy to host amazing and memorable music events. I mean, just imagine having the sand between your toes, drink in hand, listening to live music, whilst the sun is setting in the back ground… Well here in Newquay we feel so lucky that this is a regular occurrence - especially throughout the summer!

Newquay Town Events
Although, not all of these events happen on the beach. There are many events that happen in and around the town centre, for instance the Newquay Carnival. Picture a week long of family events which usually takes place in July. Or New Years Eve celebrations where people dress up in fancy dress and meet at Central Square for the count down to begin. There's also Newquay's famous Zombie Crawl where the children (and some adults too!) dress up in their favourite Halloween costumes and stop at various locations in the town for spooktacular fun.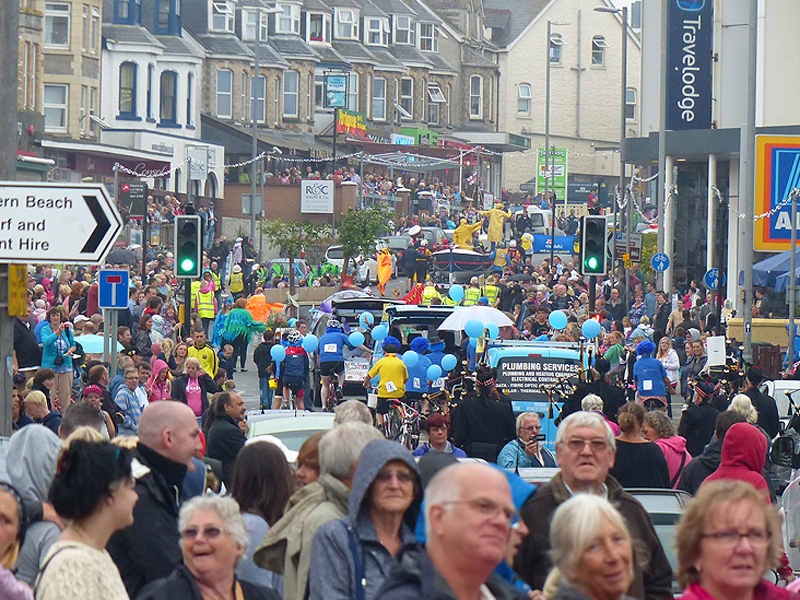 One of Cornwall's Best Event Venues
Throughout the year Newquay also plays host to some of Cornwall's largest events. From very popular festivals, such as the Newquay Fish Festival where many famous and local chefs show off their expertise in cooking demonstrations, to the big sporting events like Polo on the Beach or the Surf 7's Rugby Tournament. With such a wide choice of events happening all year round we are confident that you will find something for all age groups and interests.

Buy Newquay Events Tickets
For some of the events you can pre-purchase tickets online through this website. For tickets which are available please click here.
Newquay Events 2020
To see all of the events that are happening throughout the year please scroll down, or alternatively you can return to the main 'What's On' to view the event calendar for specific dates.

Number of results:
Number of results: 58
, currently showing 1 to 20.
Get ready to join Zog on his latest forest adventure with a brand-new family activity trail and free interactive app!


Dates

From:

30 Jan 2023

to

31 Dec 2023

Get ready for a festive and exciting adventure at Cardinham Woods' Zog activity trail.

Dates

From:

27 Nov 2023

to

31 Dec 2023

Step into a magical winter wonderland this Christmas as the dazzling Tunnel of Lights returns to Charlestown.

Dates

From:

1 Dec 2023

to

24 Dec 2023

Bring on the 'silent night' this festive period as we host Festive Silent Discos! Let the little nippers get into the festive spirit as they hit the dance floor and boogie until their hearts are content. Food & drink will be available to purchase on the day.

Dates

From:

2 Dec 2023

to

16 Dec 2023

Various Opening Times

Look out for the lanterns in Newquay town centre, find the letters and guess the mystery word to win your prize.

Dates

From:

4 Dec 2023

to

20 Dec 2023

Come and meet Father Christmas himself at the Trenance Cottages Grotto from 10am until 4pm.

Dates

From:

9 Dec 2023

to

10 Dec 2023

From:

16 Dec 2023

to

17 Dec 2023

Christmas at Dairyland returns this December with plenty of magical festivities to get you into the Christmas spirit!

Venue

Dates

From:

9 Dec 2023

to

10 Dec 2023

From:

16 Dec 2023

to

24 Dec 2023

Every weekend in December and daily from 18 - 23 December

Listen to tales and traditions of Christmases past with Father Christmas himself.

Venue

Dates

From:

9 Dec 2023

to

10 Dec 2023

From:

16 Dec 2023

to

17 Dec 2023

From:

18 Dec 2023

to

23 Dec 2023

Included in your ticket you can enjoy a Christmas tipple and a choice of something sweet. Festivities including Christmas Cristingle and a special visitor for the children, the perfect opportunity for your child to write their Christmas list and pass it onto Santa. Booking essential.

The Benefice of Towan Blystra invites you to come & visit Santa at their Christmas Fair on Sunday 10th December 2023 from 12 noon until 4pm

Feel the magic and wonder of Christmas together as a family each Sunday at The Esplanade in December with Sunday Lunch, Gingerbread making, Christmas Party Games, Festive face painting, Arts and Crafts along with a visit from Santa.

Dates

From:

10 Dec 2023

to

17 Dec 2023

Various Opening Times

FREE Santa's grotto at the Steam Bar on Sunday 10th and 17th December between 12pm - 3pm. 

Dates

From:

10 Dec 2023

to

17 Dec 2023

Various Opening Times

Join the Salvation Army for an opportunity to sing your favourite carols, listen to the band, rediscover the Christmas story as well as meet our special visitor. There will also be tea, coffee and mince pies. A warm welcome awaits you!

Dates

From:

10 Dec 2023

Open 10:30 - 12:00

Watergate Bay Hotel are partnering with the local, self-funded RSPCA rehoming centre for a festive dog meet-up and walk on the two-mile sandy beach. The aim is to raise awareness during the RSPCA's busiest time of year, supporting mistreated, abandoned and unwanted animals.

Great News! It has been confirmed that Santa Claus has again agreed to complete a tour of Newquay and the surrounding area between 11th and 19th December 2023.

Dates

From:

11 Dec 2023

to

19 Dec 2023

Welcome to a relaxed and informal Christmas Concert with inTune Choir - songs, carols and a sing a long. Great for the whole family! Free entry - light refreshments available.

Join us for a Festive Christmas quiz with opportunities to win prizes/hampers and bar tabs to be used within St Austell Brewery pubs. 7-9pm with the first prize being worth over £100 🎁

Dates

From:

12 Dec 2023

Open 19:00 - 21:00

Join the Esplanade Hotel for our Festive Wreath Making Workshop in partnership with our local florist to make your own decorative and natural festive wreath.

In this 2-hour workshop, you'll first learn the basics of how to work with wire. We will then create a simple wire Christmas decoration to put on your tree, so you can get the hang of it. We will then move on to making a personalised wire word for your wreath and a Christmas tree topper out of a…

Welcome to Nansledan's Annual Christmas Event!