Top 6 - Storm Watching Places
Winter – rain, wind, cold… Who would want to be out in that? Certainly not us! How about making the most of the weather and storm watching? Watch Mother Nature at her finest but stay warm and dry with a hot drink or even a glass of wine.
Watching the storms and the magnificent waves crashing against the cliffs in one of our Top 6 Storm Watching Spots should be at the top of your winter Newquay bucket list.
Lewinnick Lodge
Situated on the edge of the cliff at Pentire Headland with ceiling to floor glass panes, Lewinnick Lodge is an ideal storm watching position. Stay warm and cosy by the log burner and watch the full force of the waves crash against the rocks.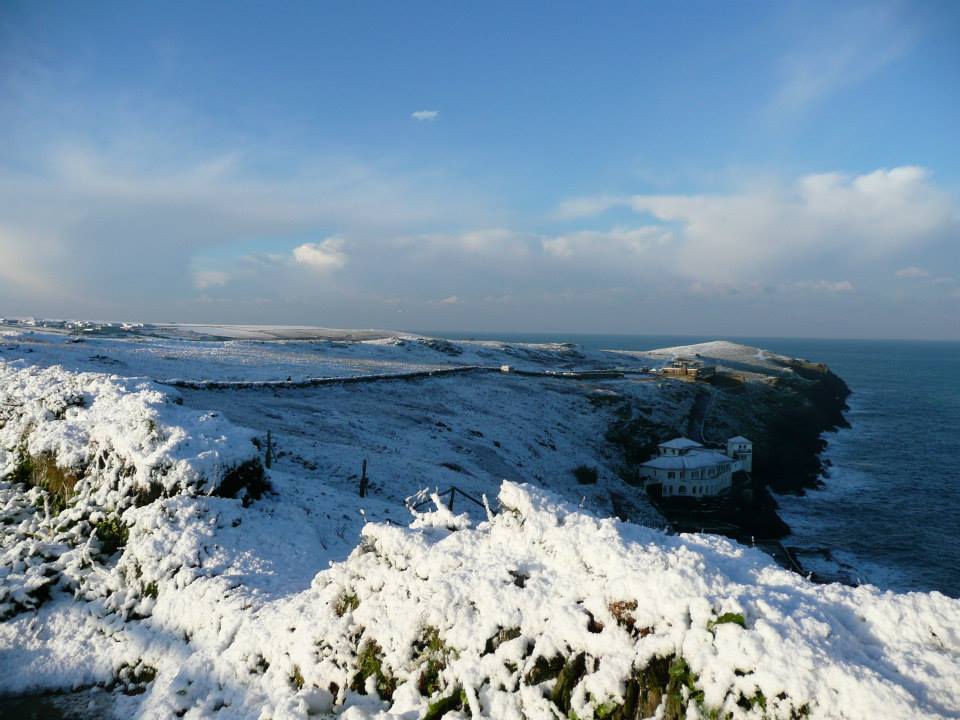 (C) Maid in Newquay
Fistral Beach Hotel and Spa
At the South end of Newquay's famous Fistral Beach you'll find Fistral Beach Hotel and Spa, just a stone's throw away from the beach itself. Sit back, relax and have a view of the entire beach. Why not make an afternoon of it with their scrumptious Afternoon Tea, easily rated as one of the best in Newquay (in our opinion!).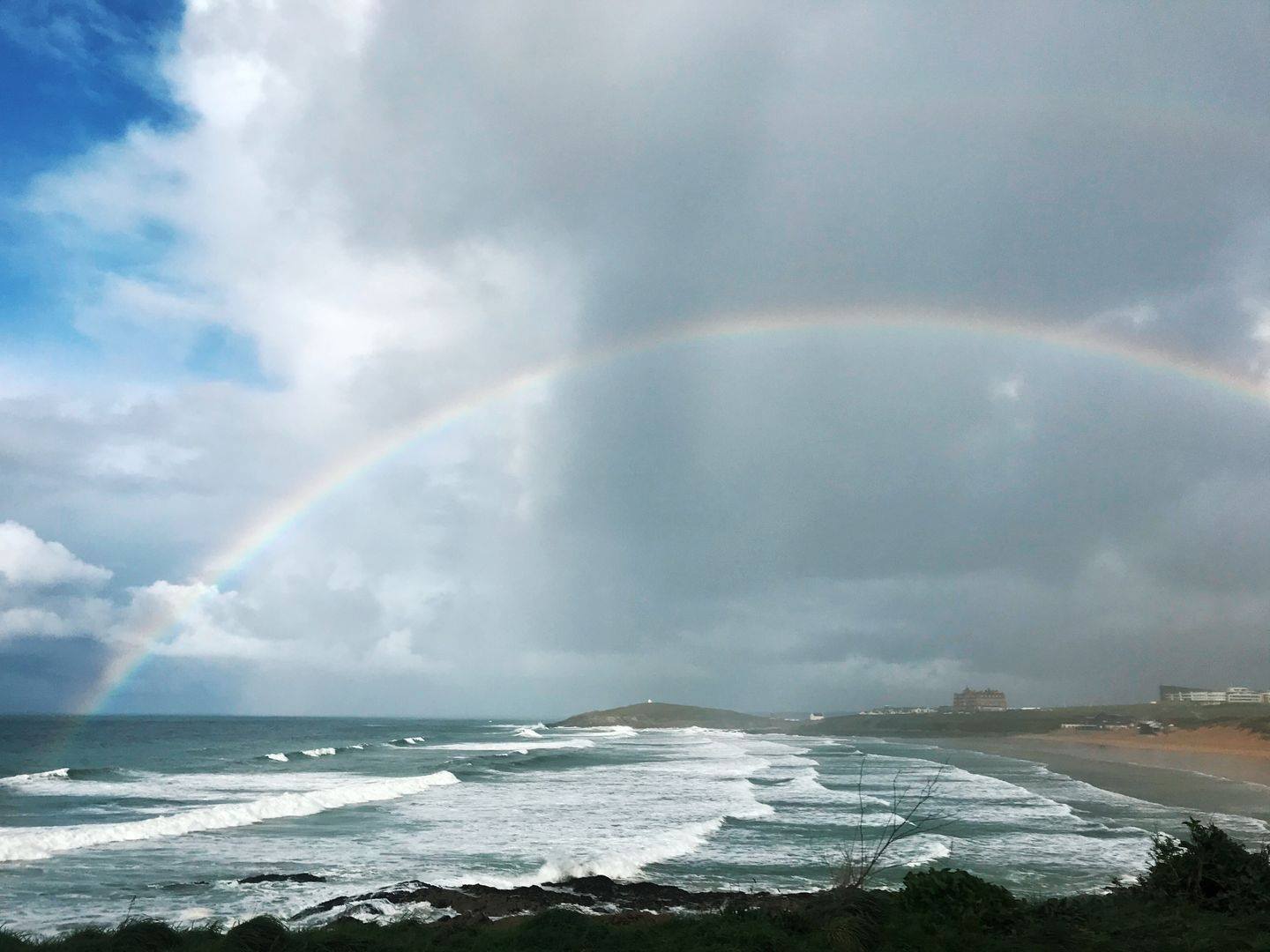 (C) Fistral Beach Hotel and Spa
Bowgie Inn
The Bowgie Inn, perched on wild West Pentire headland, is the perfect place to warm up this winter season and watch the storms. With unrivalled views over stunning Crantock Beach, mouth-watering Sunday roasts, famous Bowgie hot chocolates and over 25 Cornish Gins to sip your way through, they've certainly got you covered for a cosy afternoon in.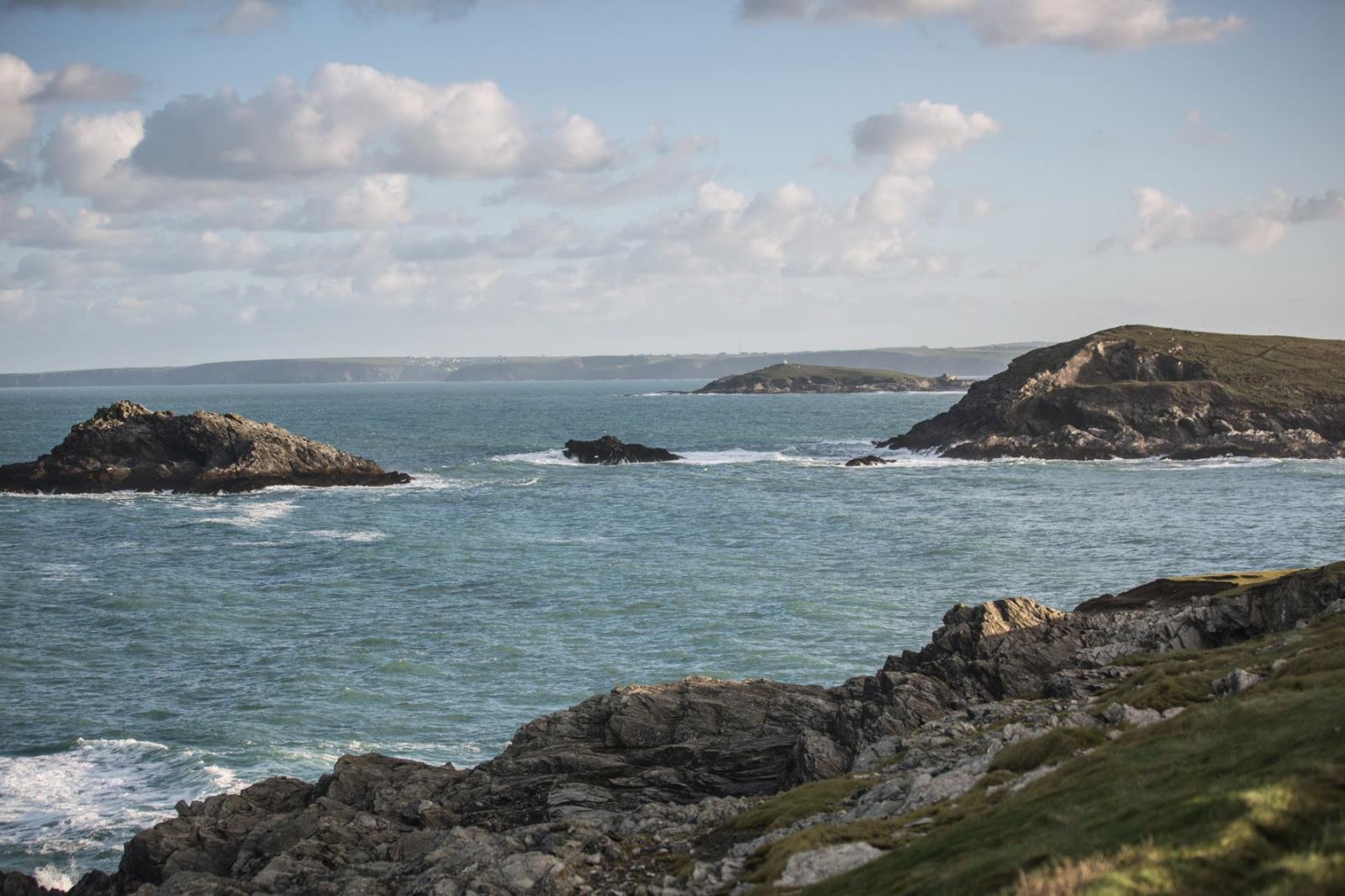 Rick Steins, Fistral
Rick Steins, Fistral provides the ultimate British Fish 'n Chips and Storm Watching combo. Overlooking the world famous Fistral Beach and with windows for walls, you're going to get front row seats to the beach with some of the biggest and best waves in the country. Plus, you get to try Rick's "flavours from India" in their curry kitchen. Sure, to keep you warm whilst you storm watch.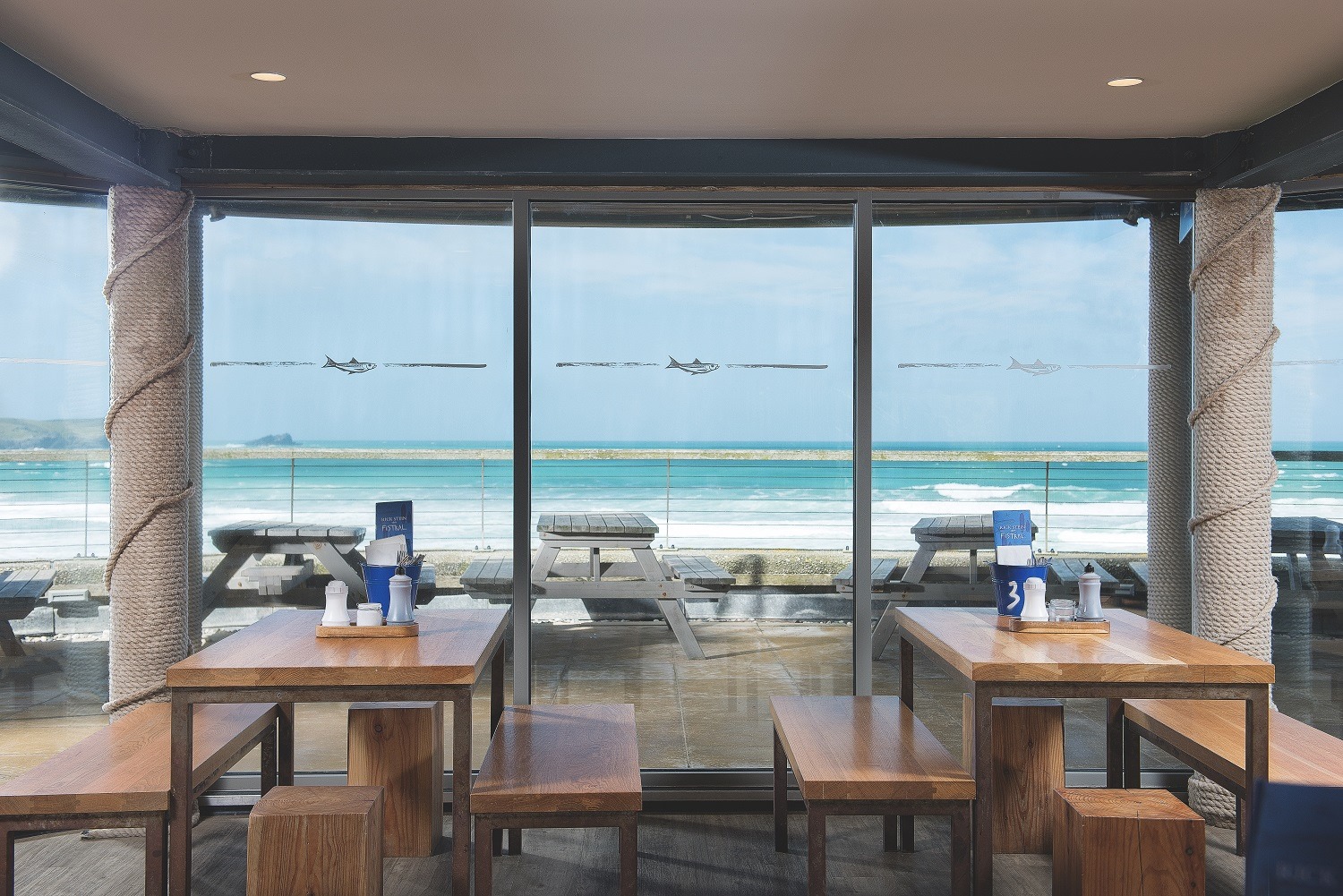 Beachcomber Restaurant at Sands Hotel & Spa
Perched on top of the dramatic cliffs of Whipsiderry Beach, you'll find the Sands Hotel & Spa and their cosy Beachcomber restaurant. Here you've got a view of most of Newquay, which makes it the perfect place to spot some stormy waves and skies. At the Beachcomber you can sit and enjoy their range of Mediterranean dishes whilst you admire the view. Or in between, take a dip in the pool and try out the Moroccan Spa.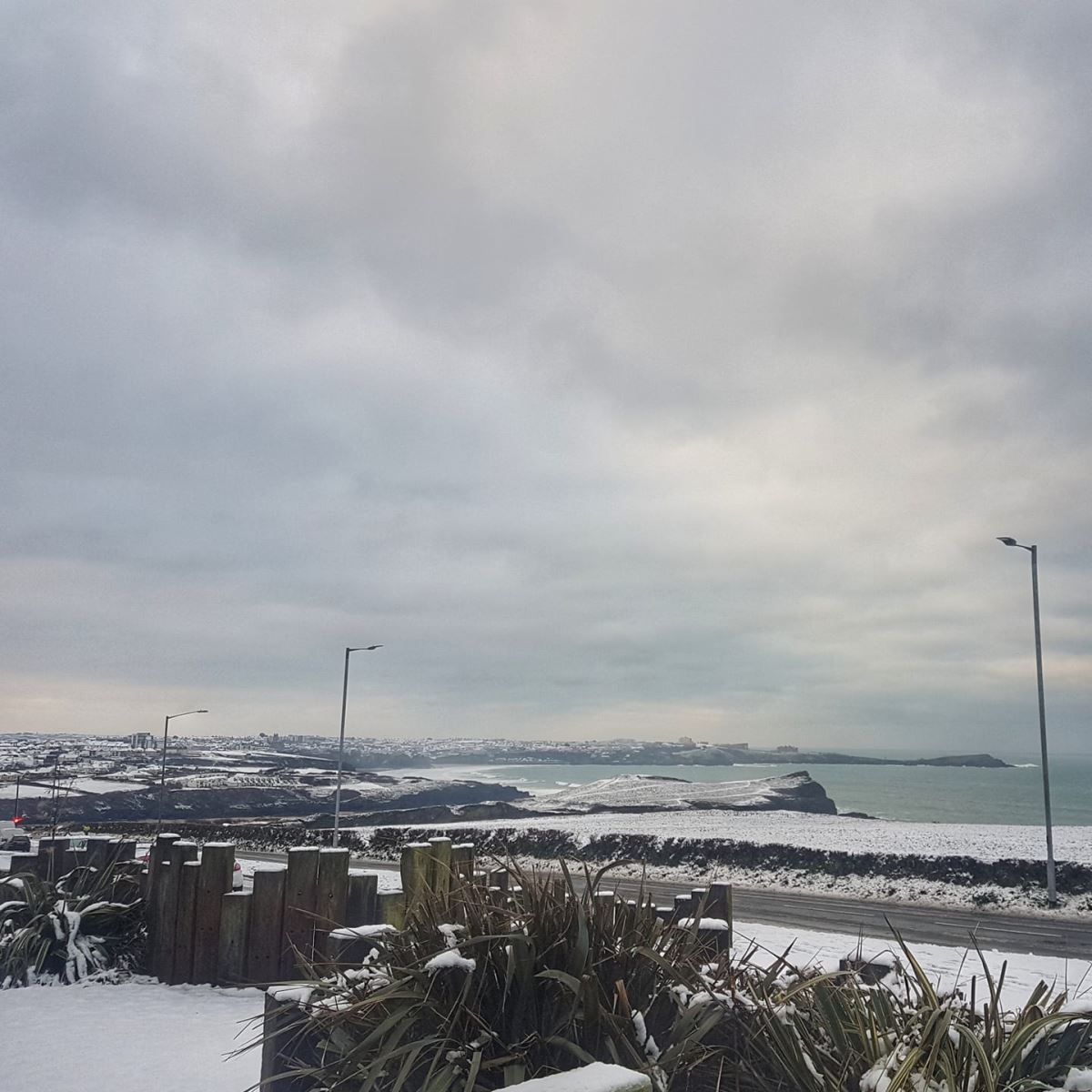 In Your Car!
Pack some blankets, grab a takeaway hot choccie, and head out to watch the storm from the comfort of your own car. Some of the best places to park up with a view include Little Fistral, Fistral Beach, Pentire Head and at the lay by overlooking Watergate Bay. Just make sure you check the tariffs – but any Cornwall Council car parks are free from 4pm – 9am.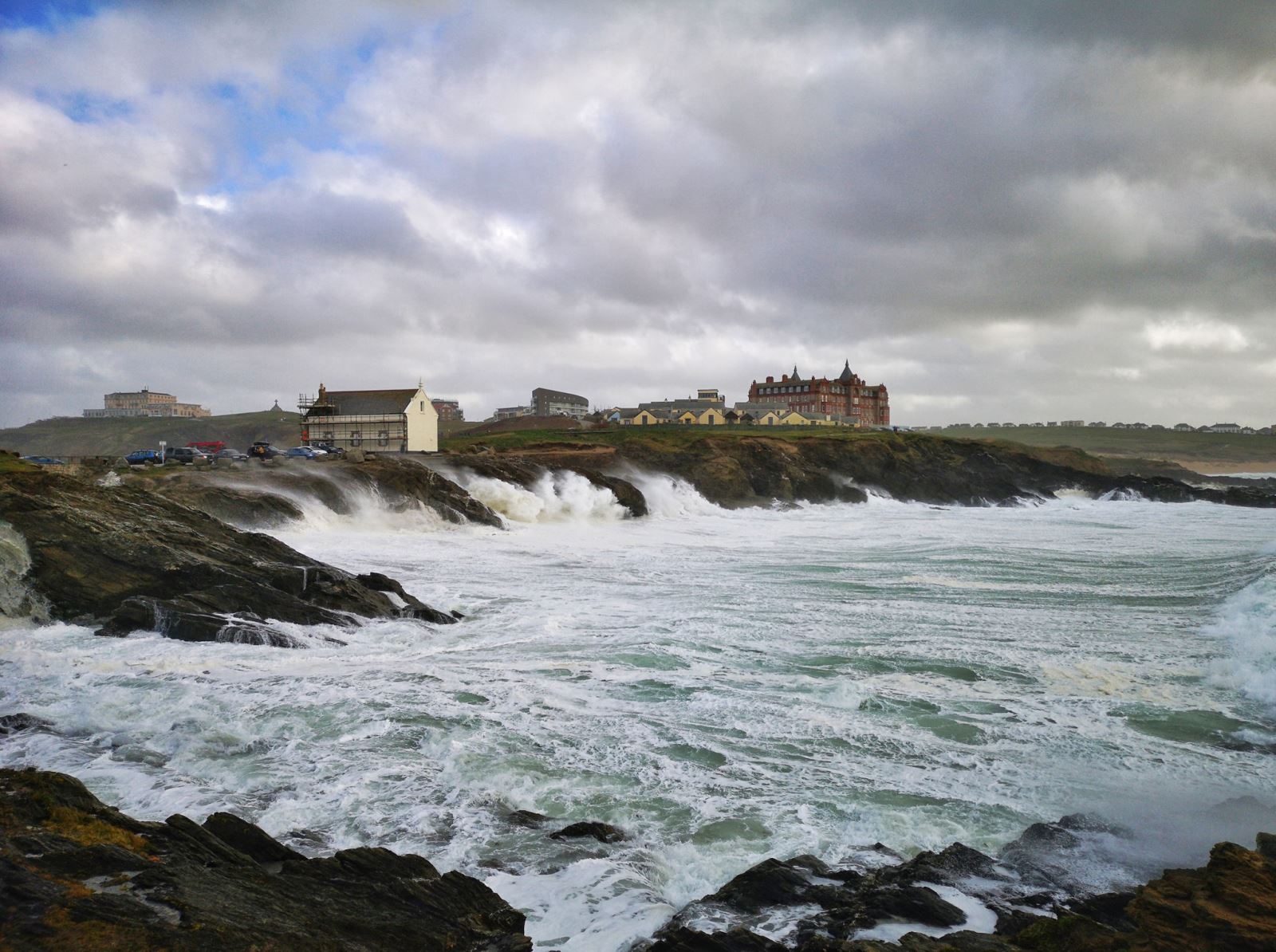 (c) Wayne Lowery
Well that's our favourite spots to watch the storms in Newquay. Where are yours? As ever, if you have any ideas or top tips, make sure to get in touch!