Johnny's Tobacconist

54 Bank Street
Newquay
Cornwall
TR7 1AX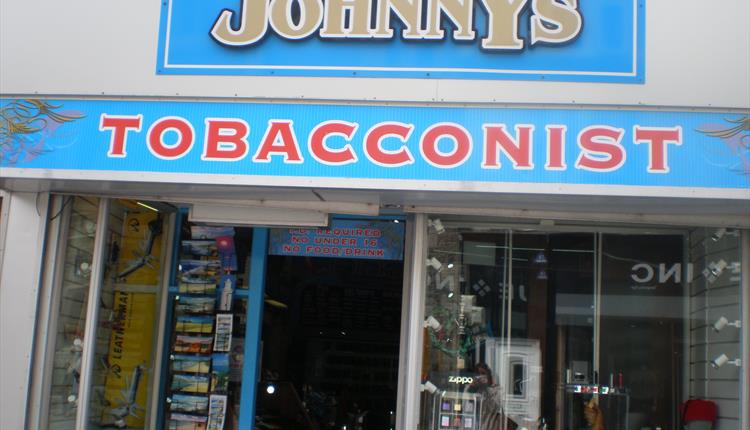 About
Established in 1970 Johnny's Tobacconists has been supplying all your tobacco and tobacco related products on Bank Street, Newquay for over 30 years. Offering a wide range of specialist smoking related paraphernalia including cigars, cigarettes, pipe and rolling tobacco, filters, cigarette papers, snuff, flints and assorted lighters are all on display for your perusal. If you would like to try a specific brand of tobacco Johnny's Tobacconist has a special licence to allow you to smoke the product inside their shop to ensure you purchase the right flavour for you.
Map & Directions
Public Transport Directions
Getting to Newquay has never been easier. Travel by Bus, Coach, Plane or Train we now have outstanding transport links which make Cornwall accessible from all corners of the globe.
Please copy this link into your browser for more information;
http://www.visitnewquay.org/travel-newquay/getting-here.php
Facilities
Key Features
Parking & Transport
Off site parking - Manor Road Car Park is a short walk away
Opening Times
2019 - Opening
(1 Jan 2019 - 31 Dec 2019)
2020 - Opening
(1 Jan 2020 - 31 Dec 2020)