Killacourt Shops
The Killacourt is at the centre of Newquay and has undergone a brand new enhancement. The newly landscaped area hosts local businesses in this new shopping area for the town.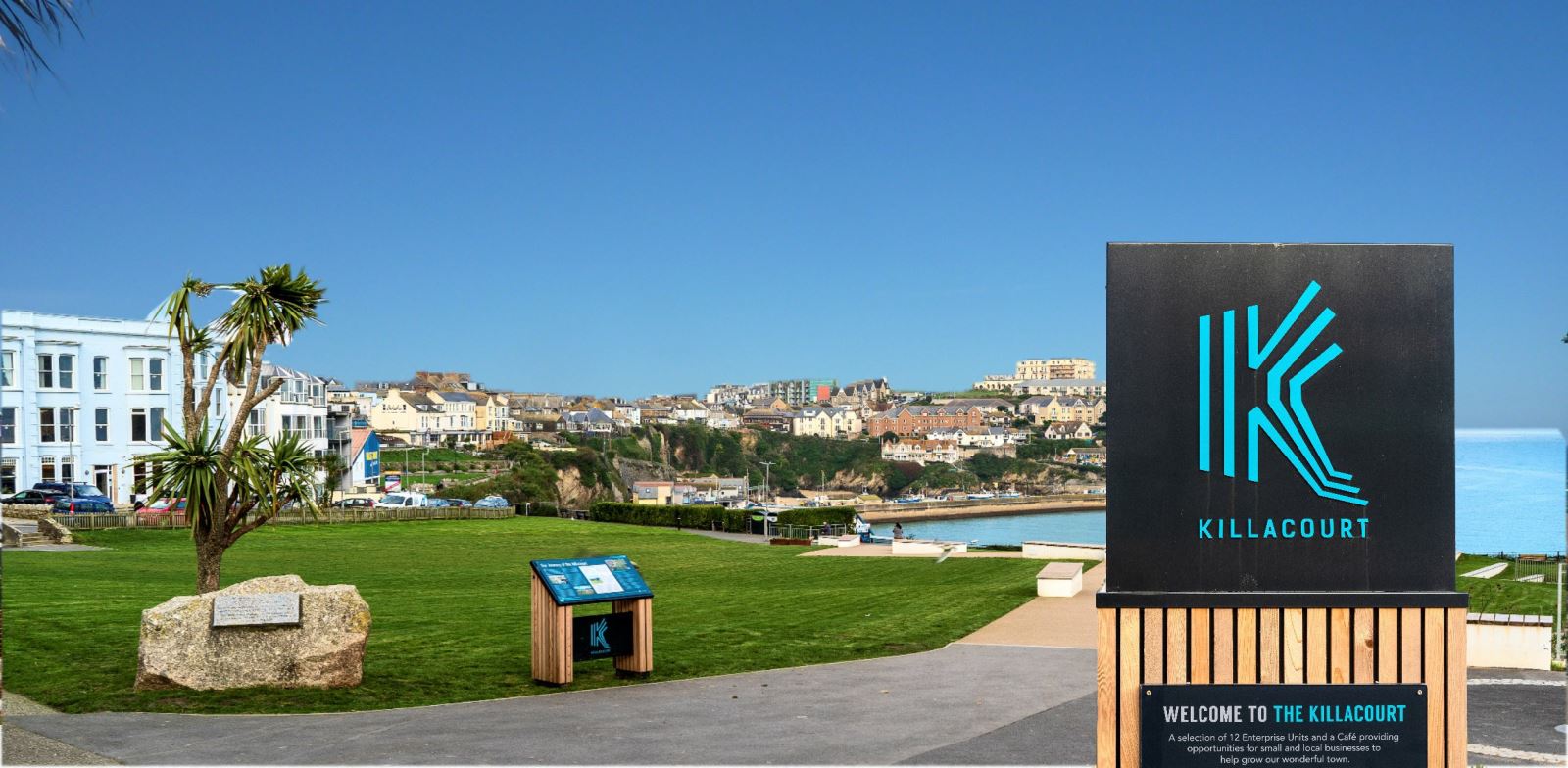 ---
The Killacourt Enterprise Units
We would like to introduce the unique businesses operating from the Enterprise units that form part of the recently completed Killacourt Enhancement Project.
---
Unit 1: Earring Cabin
Earring Cabin creates jewellery that is fun, unique, handcrafted, and affordable. The workshop at the Killacourt will be visible and customers will be able to watch exactly how the jewellery is made. All the findings are nickel-free sterling silver. Check out the new fresh water pearls and jewellery ranges, created in celebration of the opening of the new outlet at the Killacourt. The stunning products can be viewed at www.earringcabin.com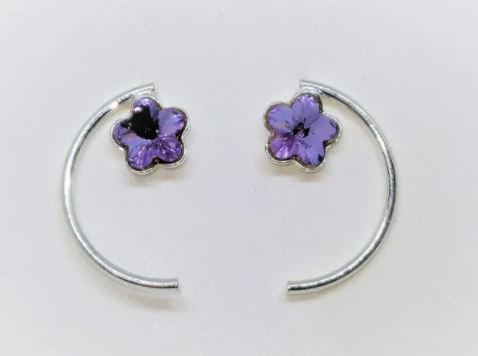 ---
Unit 2: By the Sea Jewellery
Meet Samuel, a passionate jewellery maker who discovered his love for creating unique pieces with reclaimed seaglass. Through self-teaching with the help of YouTube tutorials and a lot of practice, Samuel has become skilled in crafting jewellery that is truly one-of-a-kind.
As Sam's experience in jewellery making grew, he began to experiment with combining diamonds, ceramics and gemstones. This led to the creation of By the Sea Engagements, a line of rings that Samuel designs with special care and attention to detail, ensuring that every ring is unique and personal. Additionally, he offers a re-purposing service, allowing customers to bring their old precious metals to be melted down and made into something new and fresh. You can find By the Sea Jewellery at Unit 2 on the Killacourt, or on their website at: www.bytheseajewellery.com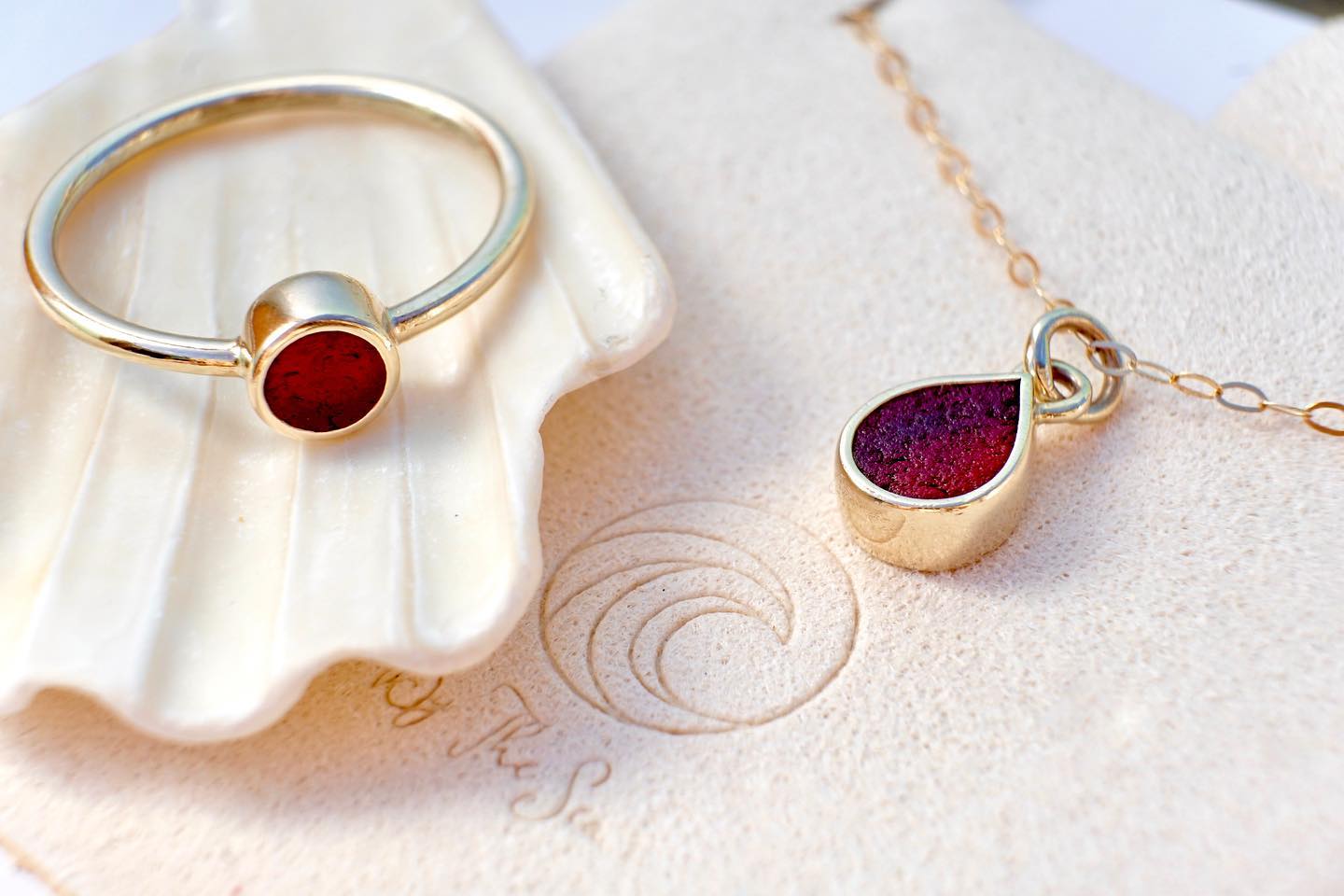 ---
Unit 3: Tea & Leaves
Tea & Leaves offer a large range of luxury loose leaf teas, from everyday favourites to speciality teas and house-blended herbal infusions; there's not a teabag in sight, unless it is reusable of course. With a focus on sustainability, their houseplants have either been grown at home or rescued from near death on the reduced aisle; all cared for and loved by the owners. Teaware, books, plants pots, and more, there is something for everyone; with a desire to bring back the good old fashioned cuppa, tea tasting Tuesdays are a must. Come and visit Tea & Leaves and share their love of tea. https://teaandleaves.co.uk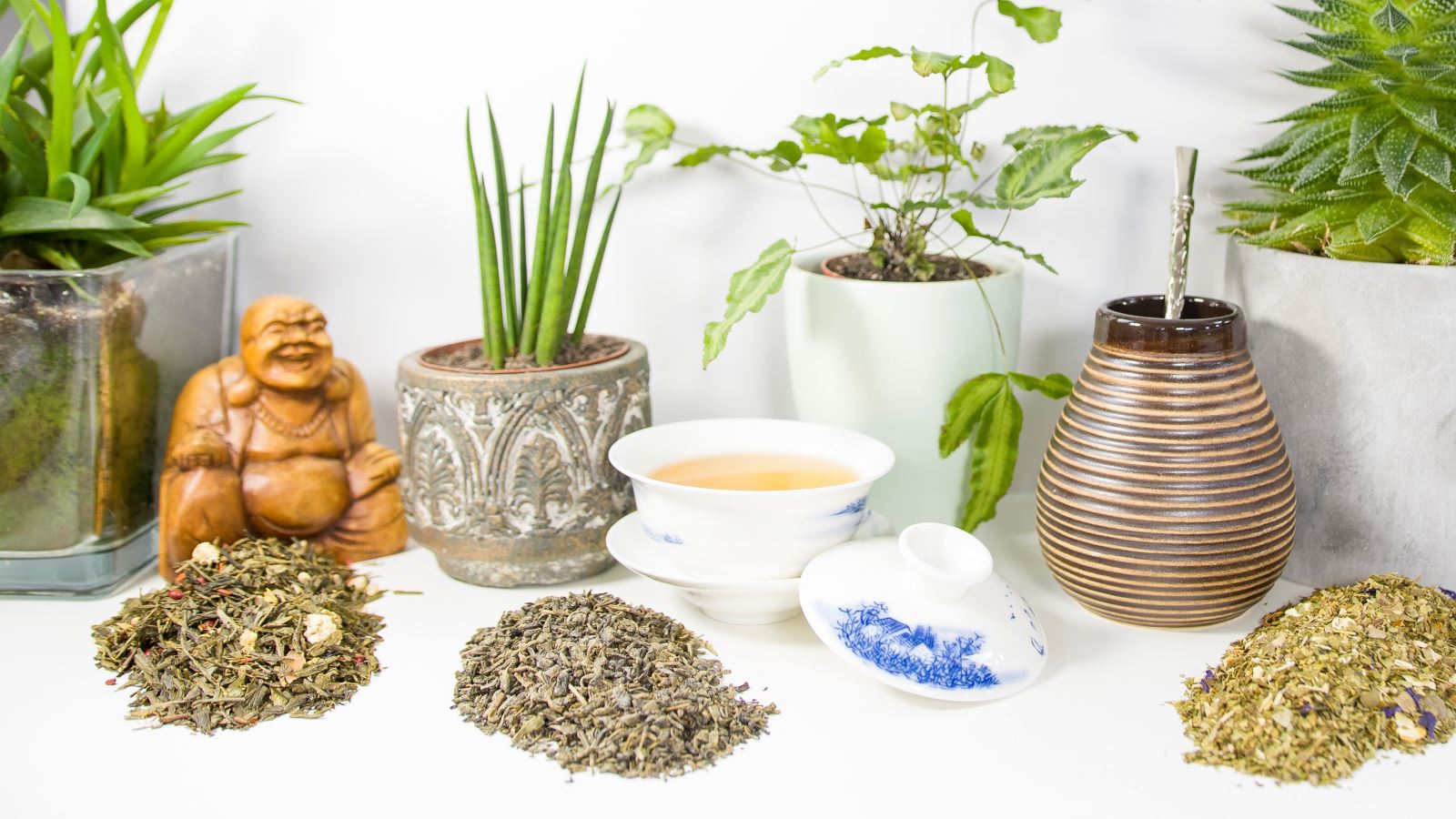 ---
Unit 4: Dreya Glass
Dreya discovered Glass whilst studying at Falmouth art college. Falling instantly in love with the look and the process of working with glass, "Its colour, its reflections and translucent quality instantly captured my heart. To me it has a similar quality to water. It is enigmatic you can look at it, or through it". Having competed professionally in the kitesurfing world tour Glass is now the focus of her passion, where she continues to express her love of the ocean and Cornwall in her artwork. Browse Dreya's glass artwork at: www.dreya.co.uk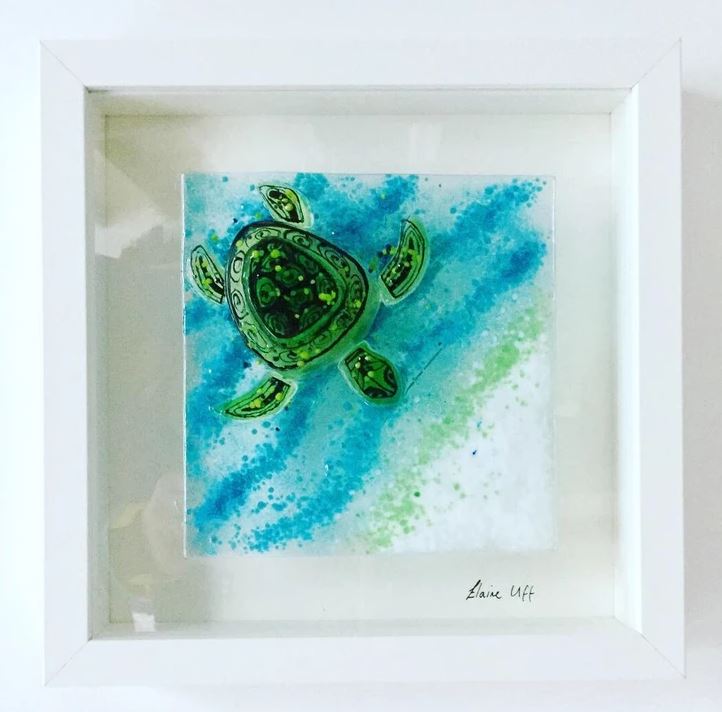 ---
Unit 6: Nearly New(Quay) Clothing
Claire's ethos at the Nearly New(quay) clothing company revolves around sustainability & recycling, selling quality branded preloved ladies wear. Clothing manufacture is one of the highest polluting industries, and the standard lifecycle of a 'fast' fashion product can be as little as 6 wears before it is sent to landfill. Claire's business will provide an outlet for women to buy preowned, quality ladies wear, with brands such as Boden, Laura Ashley, Monsoon, White Stuff and more, thus extending the lifecycle of the garment. These brands are classic pieces that can remain in a lady's wardrobe for many years, as they are better made and do not date. You can browse the Nearly New(quay) clothing range on their Facebook page: www.facebook.com/NearlyNewquayClothingBoutique/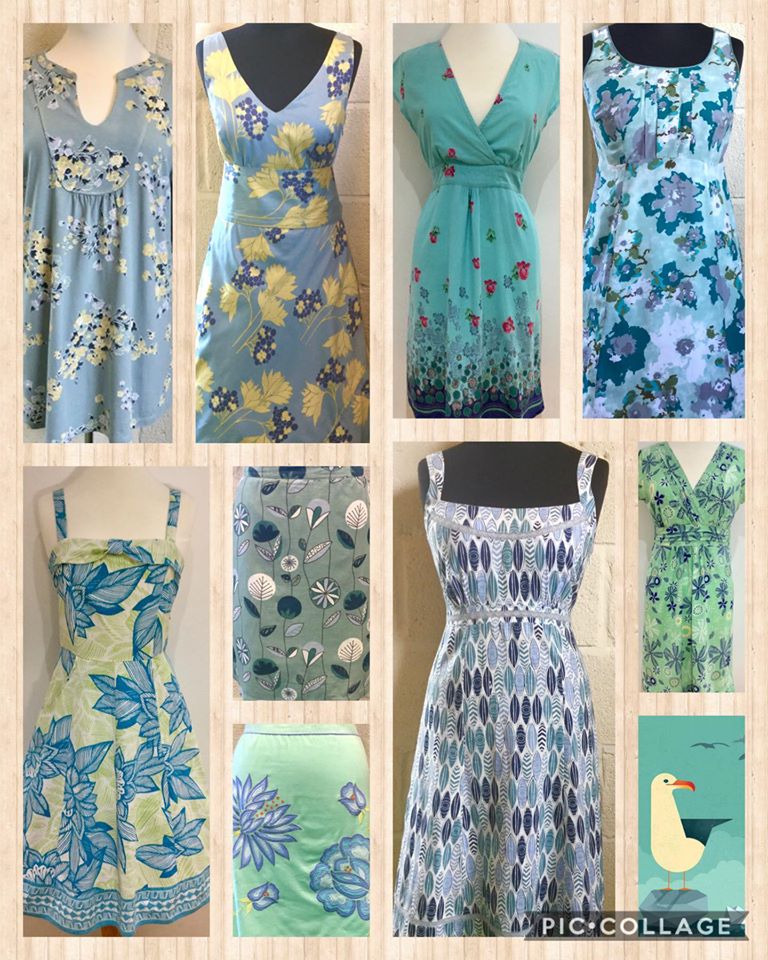 ---
Unit 7: Paul David Smith Photography
Paul David Smith is a professional photographer offering a wide range of creative photoshoots, photography courses, surf photography and photography holidays throughout Newquay, Cornwall, UK. https://www.pauldavidsmith.co.uk/photography-courses/
- PHOTOGRAPHY COURSES
- CREATIVE PORTRAIT PHOTOSHOOTS
- SURF PHOTOGRAPHY
- PHOTOGRAPHY HOLIDAYS
For more information visit our main page here: https://www.visitnewquay.org/things-to-do/paul-david-smith-photography-courses-and-holidays-p3130153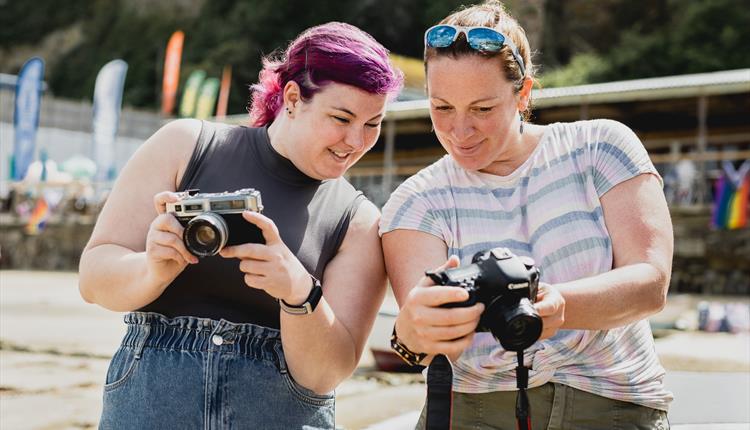 ---
Unit 10: Kelsey Cornish
Welcome to Kelsey Cornish Skincare
Shop our beautiful range of natural and vegan soaps, handmade in Cornwall in small batches using the traditional cold process method. All are made with natural, skin loving oils and nut butters making them suitable for even the most sensitive skin! We also make shampoo bars, foaming whipped soap, bath salts, body butters, shaving and beard products, and even gift sets!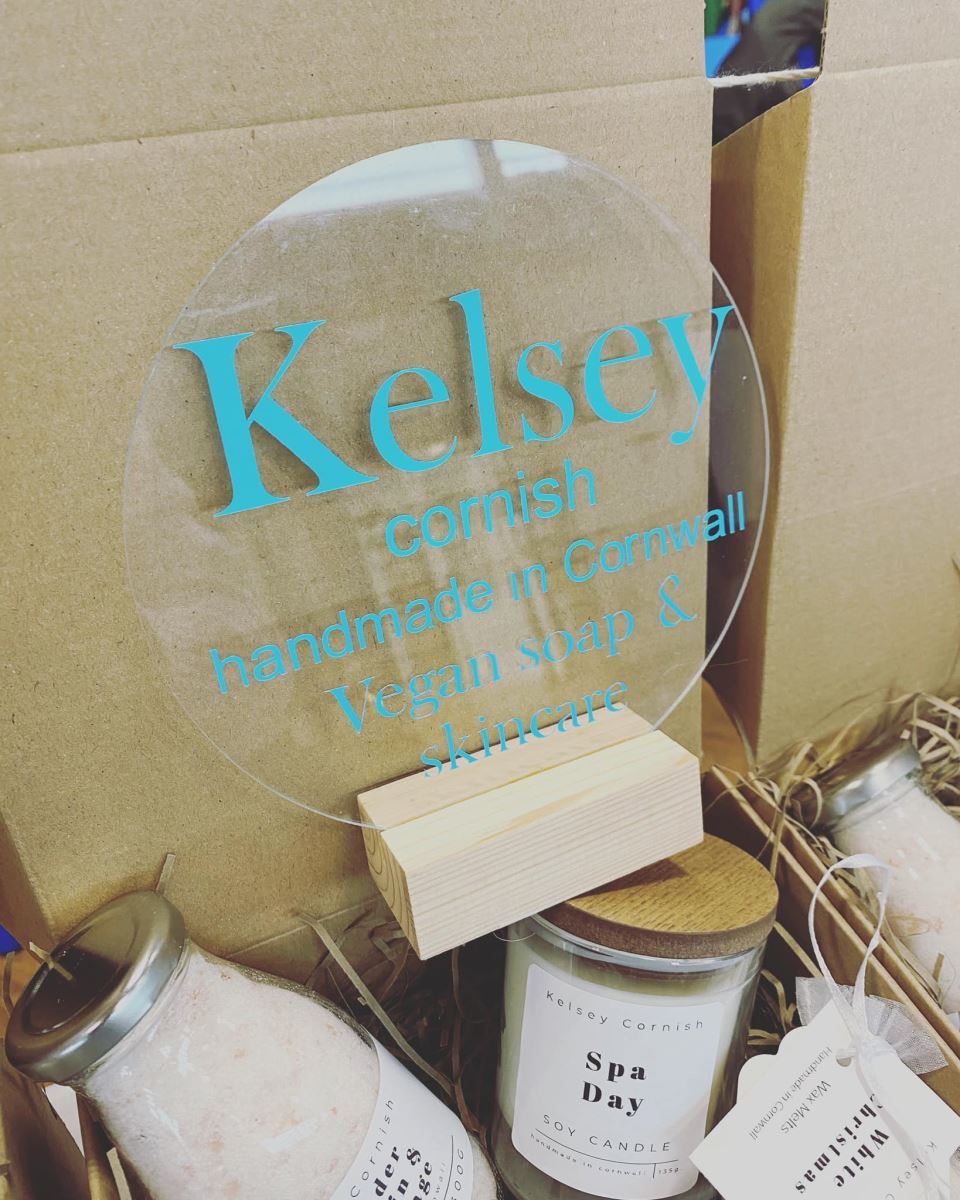 ---
Unit 11: Trudi Drewett Art
I am a full-time working artist, inspired by the natural world around me, my heritage and storytelling. Having grown up in Cornwall, living most of my life in Newquay, I now live in a little village just outside of Newquay, but I can see the sea from my windows and garden. I sell my work from my studio/art gallery in Newquay and a few amazing places including The Fish House Fistral and The Headland Hotel. I am passionate about the environment, being non-plastic and reusing materials whenever possible. I love to dip in the sea as often as possible, and books are my other great passion.
I also take commissions, so please get in touch if you want a piece of art created for you.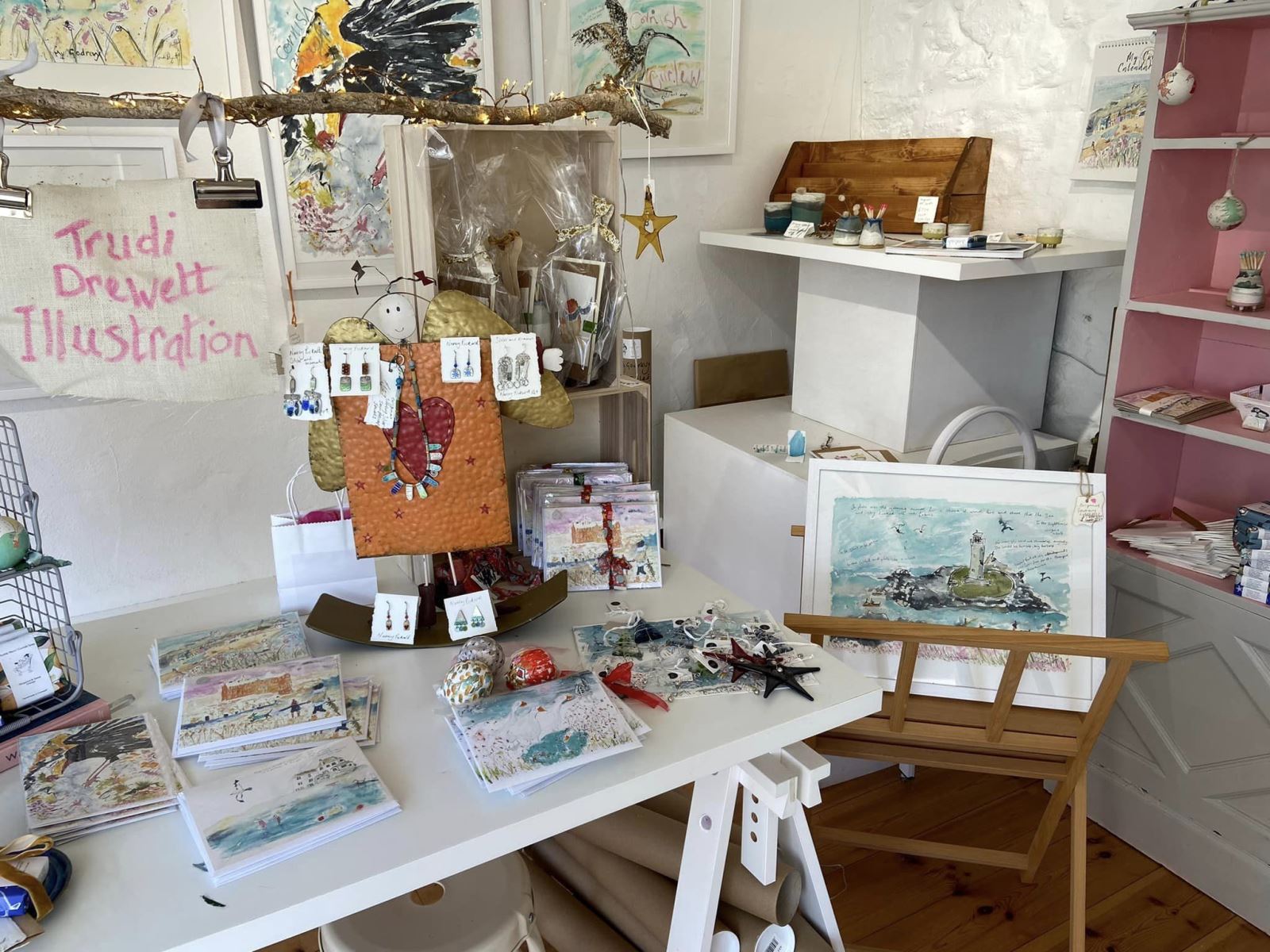 ---
​Unit 12: Surfbox Cornwall
Hi there!
We are Surfbox Cornwall. A new brand set in beautiful Cornwall, UK. We are a small family business with a passion for Surf, Skate, the Outdoors and everything that is Cornish. Our aim is to provide quality products and promote the best that Cornwall has to offer. Our dream is to create a network of local businesses and artists so ideas can be exchanged, collaborations can be created and a community can grow. "Think Outside"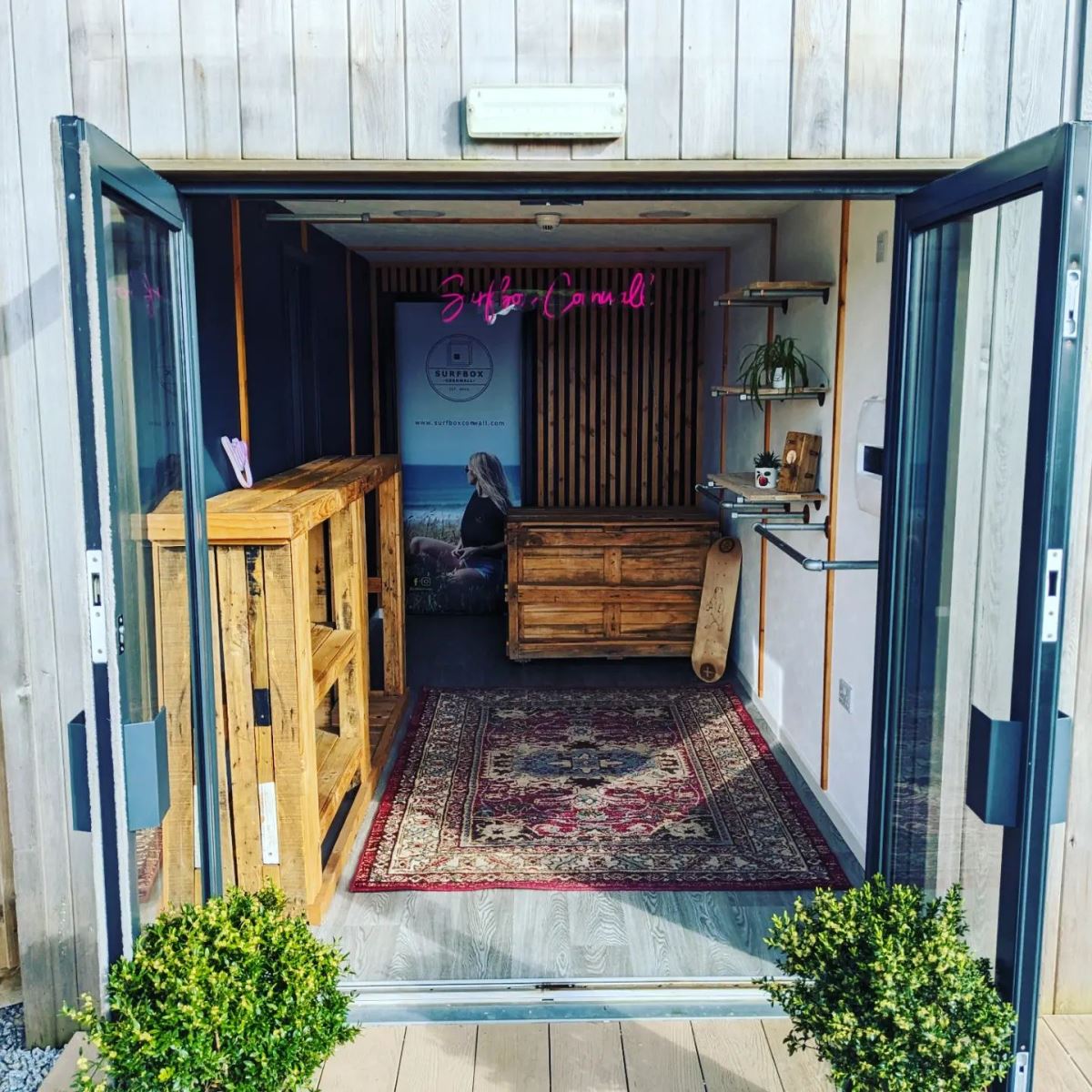 ---
For information on leasing a unit please contact Newquay Council:
https://www.newquay.gov.uk
01637 878388
Newquay Council, Municipal Offices, Marcus Hill, Newquay, TR7 1AF
---