Surfing in Newquay
2nd August 2023
This week's blog has been kindly written by our good friends over at 10 Over Surf Shop a Newquay-based online surf shop.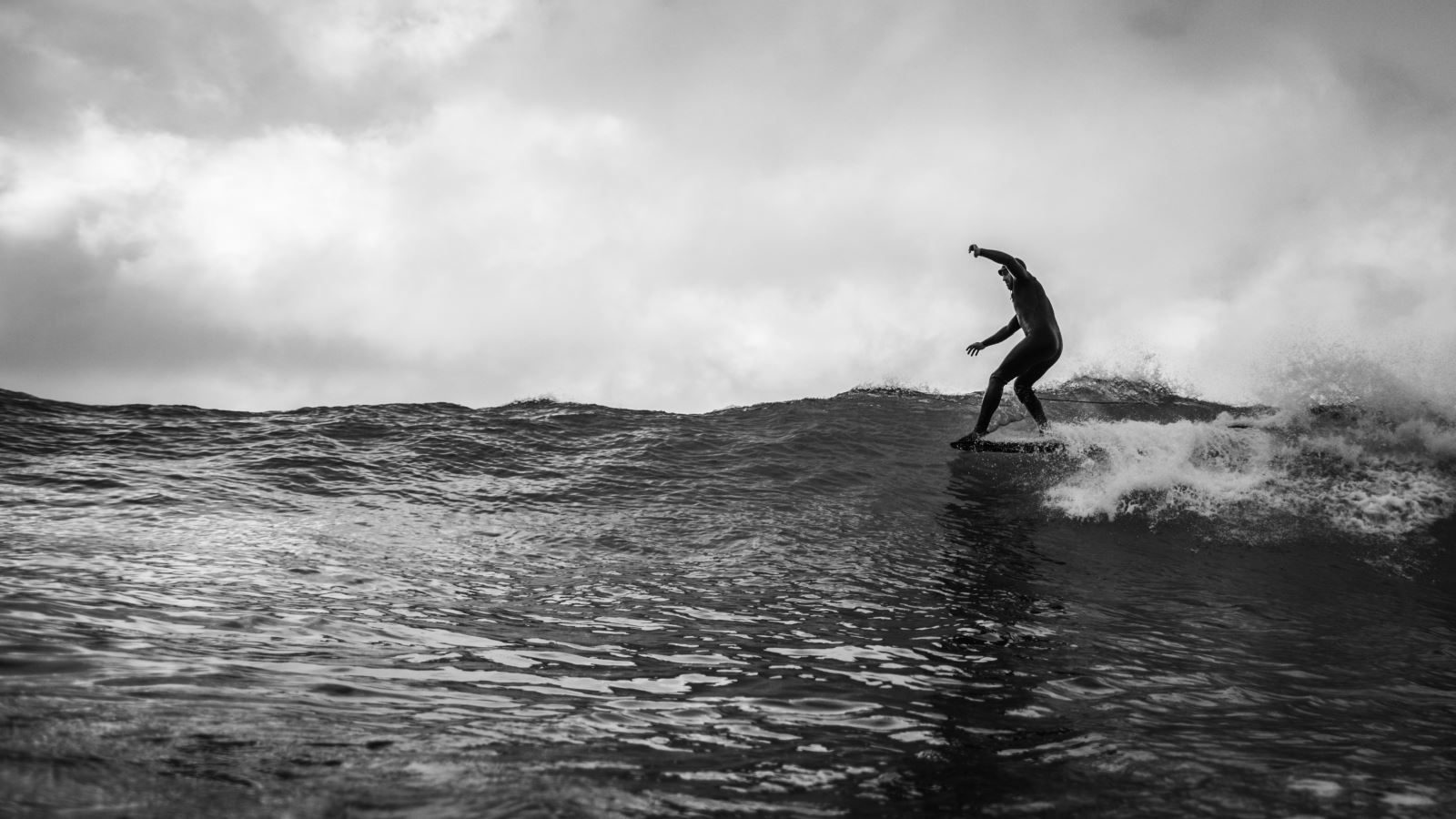 Surfing in Newquay
Welcome to Newquay! A popular surf town located on the North Coast of Cornwall. It has an array of stunning beaches surrounding the town, a young local surf community, surf shops, nightlife and surf festivals and events happening frequently, giving it the unique ingredients to become one of the UK's most vibrant surf towns. It's no surprise that Newquay is the place to be in the summer months!
Below is a breakdown of the beaches surrounding Newquay so you can find out a bit about each and work out which you would like to go to first… because there are a few!
Fistral Beach
Welcome to the iconic Fistral Beach in Newquay, Cornwall – the centre of surfing in Newquay! In the '60s, it made waves as the hub of British surf culture. Surf festivals, international competitions, and a tight-knit surfing community put Fistral on the map. These days, Fistral is surfed daily by locals and tourists alike. It's one of the most exposed beaches in Newquay it picks up a lot of swell so you are almost always guaranteed waves. The wave itself changes throughout the tide, at low tide the waves get steeper and more punchy and as the tide pushes in and becomes more mellow.
Fistral is a great place to learn how to surf and there are plenty of surf schools who have recognised this. Fistral is divided up into two halves, North Fistral and South Fistral, there are surf schools located at each end. At North Fistral, there are two main surf schools, Fistral Beach Surf School, which is located right on the beach and The Surf Sanctuary, which is located in the Headland Hotel. At South Fistral, there is the Quiksilver Surf School, which has a shop next to the Esplanade Hotel.
There are many other great surf schools in town which have access to lots of different beaches aside from Fistral. So they can adapt depending on the conditions, a few of these are Fins Surf School, Newquay Activity Centre, Escape Surf School and many more!
Crantock
Crantock Beach is one of Newquay's most beautiful beaches, and surfing here is an experience you will not forget in a hurry, surrounded by large sand dunes and cliffs topped with fields and when the sea water is clear it can feel like you could be anywhere and not right next to a town! A river runs into the sea at Crantock, giving the beach a unique structure making some beautiful high-performance waves, perfect for the more advanced surfers. This beach also has a lot of white water making great conditions for learning, but you have to watch out because the river causes a lot of water to move creating strong currents.
Big Green Adventures are the main surf school at Crantock and have been for many years. Located in the National Trust car park, you are sure to be kept safe, learn a lot and have a great time!
Watergate Bay
Slightly further out the way, you will need to drive or take the bus to Watergate, but will be rewarded for your efforts. Like Fistral, Watergate is one of the more exposed beaches and so picks up a lot of swell, making it a reliable option for waves. The waves at Watergate are generally more mellow than Fistral and Crantock, making it a great place to learn, when it is smaller it makes a fun longboard wave as well.
There are 4 surf schools located at Watergate, Wavehunters (the only surf school located right on the beach), West Country Surf School, Ticket to Ride and Blue Surf School. These are all well-established surf schools within walking distance of the beach so no matter who you go with you can guarantee plenty of knowledge and a fun time!
Towan
Located in the town of Newquay, Towan is by far the most accessible beach. It is in an area known to the locals as 'the bay'. This area is a lot more sheltered than the beaches mentioned above, there is less wind and less swell in the bay so it's a great place to learn to surf if you are looking for a small clean wave or shelter from the wind on a big swell day.
Several of the surf schools mentioned above that are located in town use Towan as their main beach for lessons as it's so close and you are often guaranteed a small clean wave idea for learning on. SSS Surf School is located on the promenade just behind Towan Beach and is open throughout the summer providing lessons and board rentals.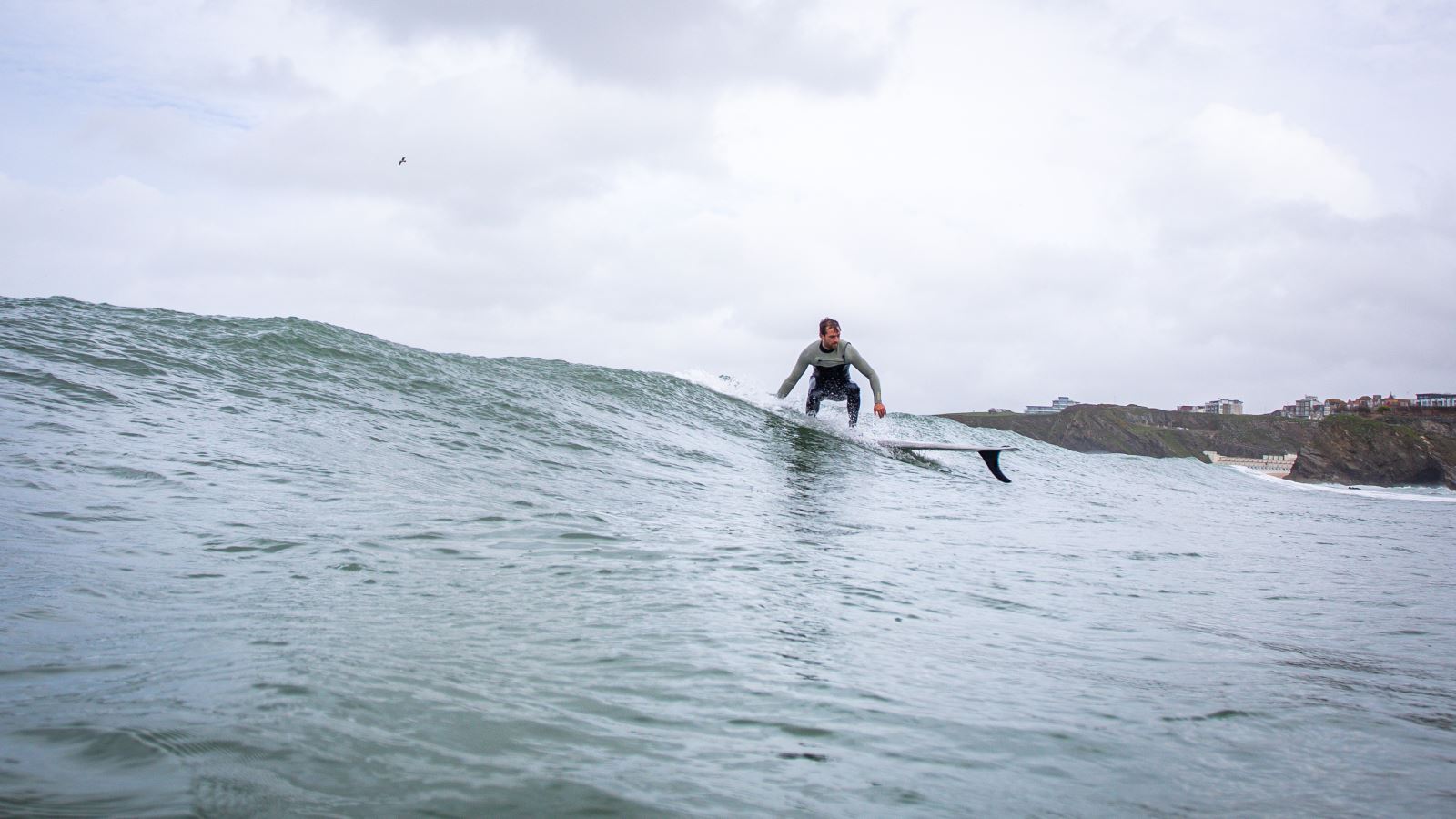 Great Western
Right next to Towan, Great Western is the second beach in the bay, it is similar to Towan in many ways, but as it is slightly further over, it picks up a bit more swell, this beach is a favourite among locals when the main beaches are too big or too windy. Due to its position in the bay, it is often a fun size when everywhere else is too big.
There is only one surf school located on the beach at Great Western, they have been there for many years and know the beach like the back of their hand. The instructors at Great Western Surf School, provide excellent tuition making learning to surf just that much easier and even more fun!
Tolcarne
Tolcarne Beach is the third beach in the bay, making it the most exposed. The waves here can get really fun around mid-tide. Towards high tide, a wedge starts to form on the left-hand side of the beach, which is great fun for experienced surfers and bodyboards and can be entertaining to watch from the beach.
Fistral Beach Surf School has a second branch right on the beach at Tolcarne where you can have lessons and hire boards. If you are looking for a more personalised experience then Private Surf Lessons Cornwall is located on the slope as you walk down to Tolcarne.
The surf around Newquay has a lot to offer and there are plenty of waves to go around. From the iconic Fistral Beach, the centre of British Surfing culture, to the beautiful and unique waves of Crantock, each beach offers its own surfing experience, a little something for everyone. Jump in the surf and catch some waves in Newquay this summer!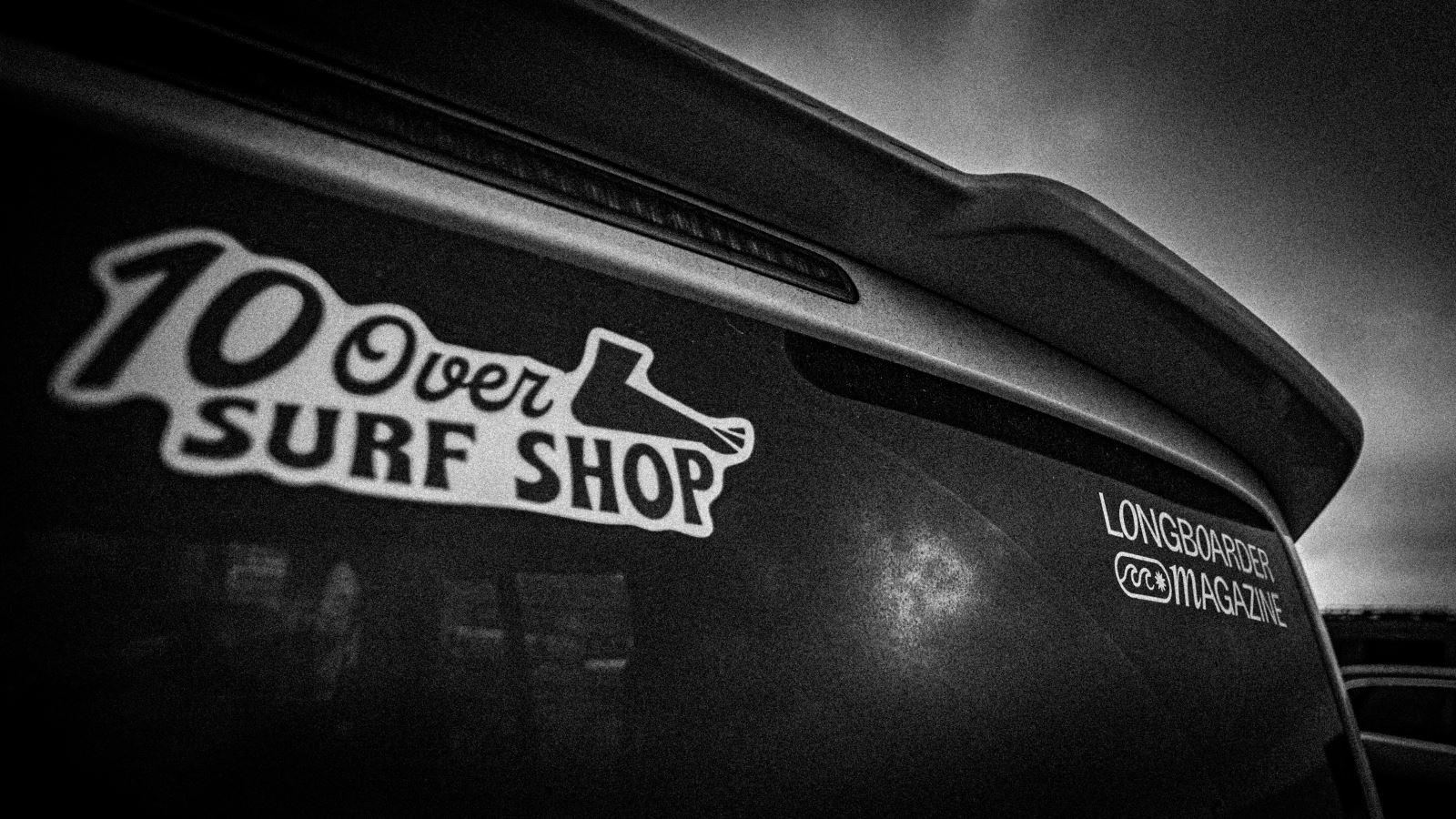 Thank you to the team at 10 Over Surf Shop a Newquay-based online surf shop for writing this blog about surfing in Newquay.