Newquay Art 8 Festival
Art8 is Newquay's Arts and Culture Festival - bursting at the seams with events, exhibits and workshops involving film, craft, spoken word, dance, photography, theatre, music, literature and more.
What is Art8?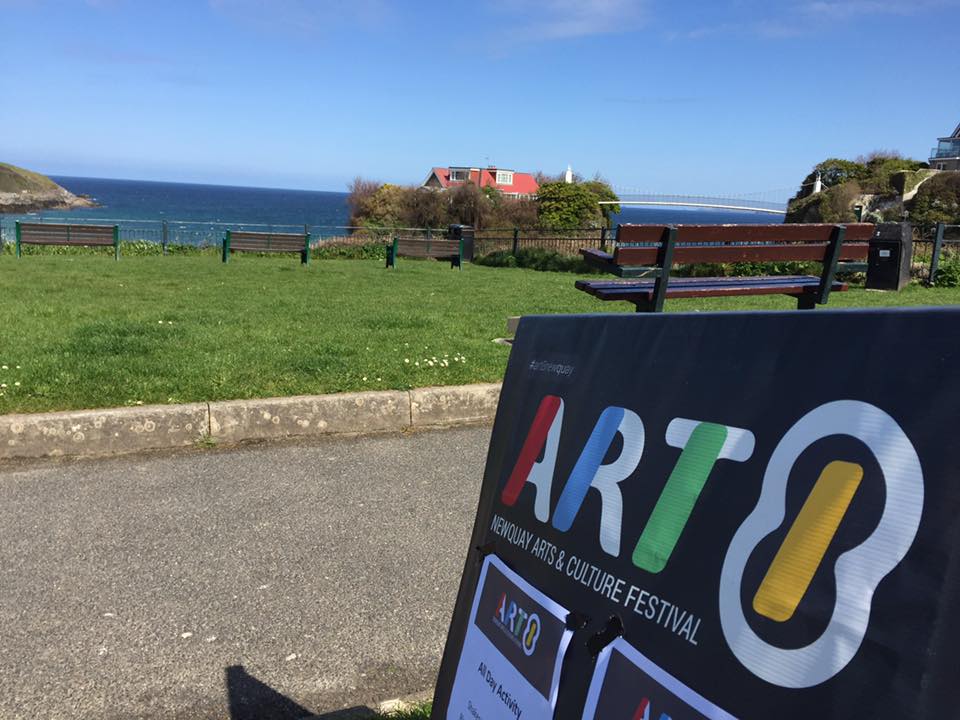 It's a community festival with something for everyone - young and old, residents and visitors alike - with all activities free or low-cost. Supported by local organisations and businesses, the event is a celebration of existing activity in the town as well as an opportunity to welcome artists and performers from further afield. Central to the ethos of the event is a contribution to increasing Newquay's positive profile. It's also about developing the offering for those who are here. There's plenty to see and do during the festival - so get involved!
How did it start?
Art8 was established in 2011 by a group of artists who wanted to create a supportive platform in the town where they could promote, display and perform their work and to engage with the local community. The festival has taken different forms each year, always providing a variety of workshops and events for local people to enjoy and get involved with, as well as the opportunity for Newquay's creative community to exhibit their work in local businesses.
*Art8 2018*
Newquay's annual festival of art and culture is returning to the town from 18th – 20th May 2018! This year it's set to be bigger and better than ever before – with Steam Bar as this year's partners. Alongside other venues, Steam bar will host a range of exhibitions and events over the weekend.
Applications are now open for anyone interested in exhibiting as part of the festival or getting involved in any other ways through hosting events or workshops. Simply download the application form from the Art8 Facebook page or contact the team via email at info@art8newquay.co.uk.
We haven't got the full line up for this year's festival just yet, but keep an eye on this page as we will update it as and when we hear of any schedule updates. You can also follow Steam Bar on social media to keep up-to-date with all the latest offers and what's on guide for Art8.