Newquay Art 8 Festival
Newquay's annual festival of art and culture is returning to the town from 10th – 12th May 2019! Art 8 is Newquay's Arts and Culture Festival - bursting at the seams with events, exhibits and workshops involving film, craft, spoken word, dance, photography, theatre, music, literature and more.
What is Art 8?
It's a community festival with something for everyone - young and old, residents and visitors alike - with all activities free or low-cost. Supported by local organisations and businesses, the event is a celebration of existing activity in the town as well as an opportunity to welcome artists and performers from further afield. Central to the ethos of the event is a contribution to increasing Newquay's positive profile. It's also about developing the offering for those who are here. There's plenty to see and do during the festival - so get involved!

How did it start?
Art 8 was established in 2011 by a group of artists who wanted to create a supportive platform in the town where they could promote, display and perform their work and to engage with the local community. The festival has taken different forms each year, always providing a variety of workshops and events for local people to enjoy and get involved with, as well as the opportunity for Newquay's creative community to exhibit their work in local businesses. Since 2011 Art 8 has become an annual celebration of all things creative that the town has to offer. It provides a platform for local artists of all varieties to show their work, some for the very first time, within a supportive local community. The festival also aims to offer workshops and events alongside the exhibitions to enable people to get involved with different creative disciplines and bring Newquay to the forefront as a key destination for arts and culture.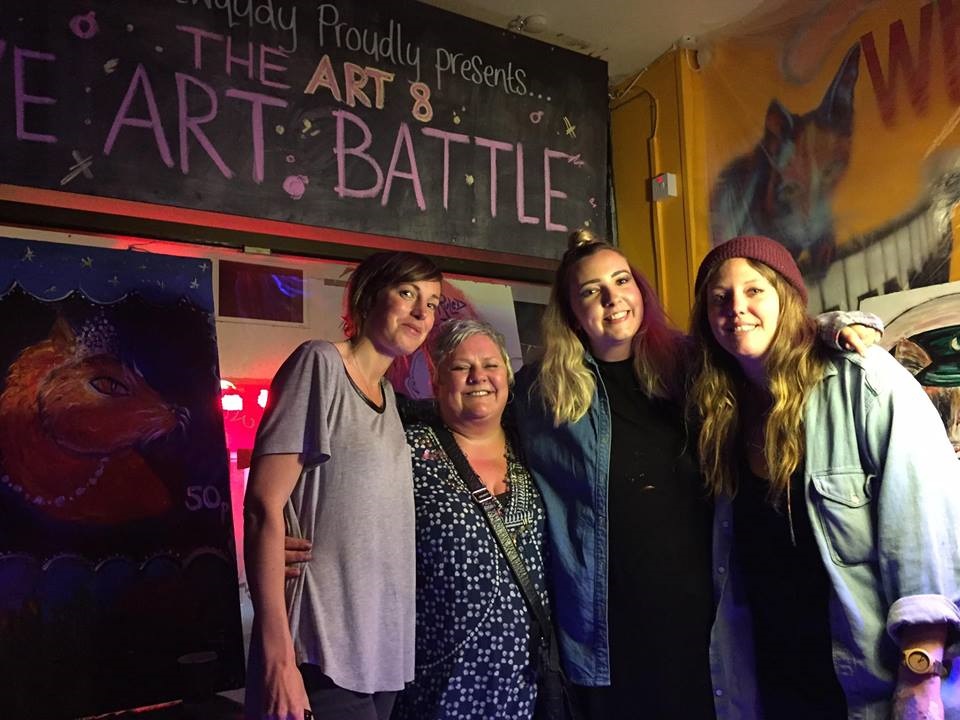 We will be updating this page closer to the time when we know the programme for Art 8, so please come back and see us soon!
In the meantime why don't you check out Art 8's socials to see what has happened in previous years!