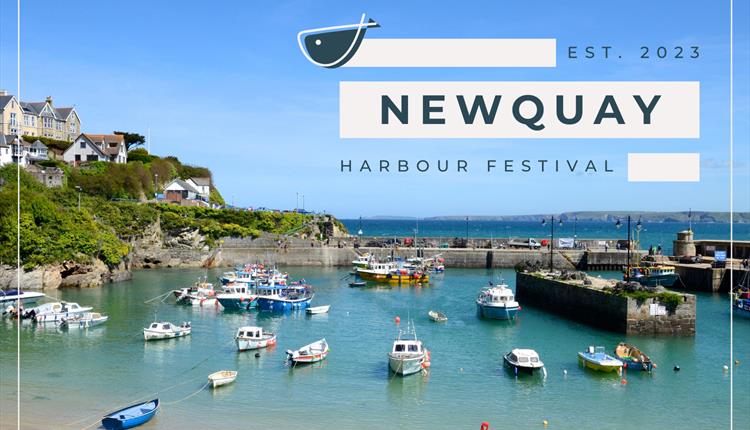 About
Welcome to the inaugural Newquay Harbour Festival, a spectacular event set to take place on Saturday 16th September 2023 from 10 am until late. This exciting festival promises a day of fun-filled activities and entertainment for all ages, celebrating the rich history and vibrant culture of the iconic Newquay Harbour.
Prepare your taste buds for a line-up of cooking demonstrations, where talented chefs from around Cornwall will showcase their culinary skills using fresh seafood available from local Newquay Fishermen. From traditional Cornish dishes to international flavours, you'll embark on a gastronomical journey and learn new recipes that you can try out at home.
Entertainment
The sound of music will fill the air as local bands and artists take to the stage, creating a lively and vibrant atmosphere throughout the day. From foot-tapping folk tunes to energizing rock beats, there will be something to suit every musical taste.
For families, the festival offers a myriad of entertainment options to keep the little ones (and the young at heart) thoroughly amused. Children will be captivated by the enchanting presence of pirates and mermaids who will be making appearances throughout the day, adding a touch of magic to the event.
But that's not all! The Newquay Harbour Festival also pays tribute to the brave heroes of the sea—the lifeboat crew. Take part in a Lifeboat Yellow Welly Boot Treasure Hunt around the Harbour, meet RNLI mascot Stormy Stan and learn more about the boats and crew at Newquay RNLI station.
Food & Drink
As always, the street food kitchens at The Boathouse will be serving up delicious eats from around the globe and the bar will be well stock to keep everyone refreshed. And for those who want to party the hours away after dark you can pop up to Newquay Rowing Club for live music from 9pm.
So, mark your calendars for the first-ever Newquay Harbour Festival and come join us in celebrating the essence of this historic harbor. Whether you're a food enthusiast, a music lover, a family seeking adventure, or simply someone who appreciates the beauty of the sea, this event promises to be a feast for the senses and an occasion to cherish for years to come. Don't miss out on this extraordinary celebration of all that the Newquay Harbour embodies!
Book Tickets