Newquay Lifeboat Day 2022

Newquay Harbour
South Quay Hill
Newquay
Cornwall
TR7 1HR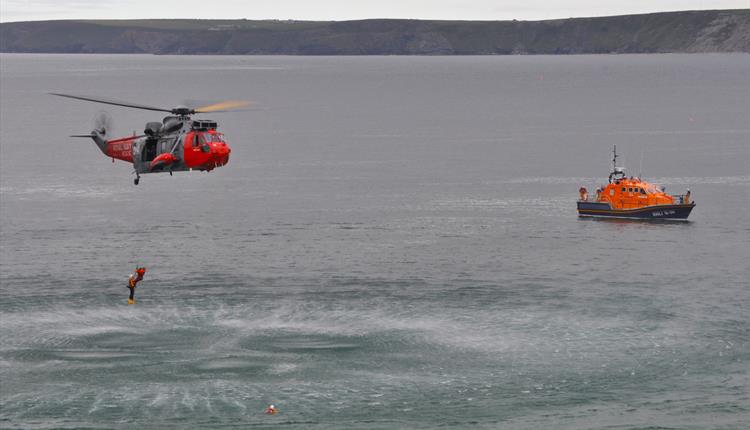 About
The fantastic Newquay Lifeboat Day is the RNLI's biggest fundraising event of the year and YOU are all invited!
Head on down to Newquay Harbour on Saturday 6th August 2022 from 10:30am for this FREE EVENT to help raise money and see what amazing work the RNLI Volunteers and other rescue services do within Newquay.
Newquay RNLI Lifeboat Day - Saturday 6 August.
Come and join us for some fun while we raise awareness and hopefully some funds to help us, the RNLI, to keep saving lives at sea.
Times: (subject to change):
10:30am - Parade starts at the bottom of Marcus Hill
11am - Official Opening of Lifeboat Day
11.30am – Launch of Newquay Lifeboats
12pm - Lifeguard Demo
12.30pm - Giant SUP Race
1:30pm - Newquay Town Band
1.30pm - Newquay/Padstow Lifeboat demonstration
2:15pm - Newquay Rowing Club Singers
2.30pm - New Holland Tractor Pull (Multi Agency event)
3pm - Close down
4pm - Walker Cup Race
- Radio Newquay will be joining us for the day.
- There's replica boats to explore and equipment to try on with photo opportunities.
- Stalls, including our infamous Teddy's
- Tasty BBQ
- Cakes, tea and coffee
With free admission, dramatic rescue demonstrations, demonstrations by RNLI Lifeguards, live music, stalls and refreshments at Newquay's historic harbour, all in aid of the charity that saves lives at sea.
Book Tickets