'Newquay for Newbies' - A Visit to the Eden Project
3rd May 2018

Last month Sage wrote a blog for us here at Visit Newquay, about her first day as a 'Newbie in Newquay.' She told us all about the beautiful beaches that she visited, and this time she wanted to tell us all about her trip to the magnificent Eden Project. The Eden Project is an educational charity, located around 30 minutes drives from Newquay. We'll leave it to Sage to give you an insight into what there is to do and see there...
'Newquay for Newbies' - A Visit To the Eden Project
My second day in Newquay was almost as busy as my first. The beaches had all been explored and I'd devoured a delicious cream tea, so day two meant checking something else off my must-see list... The Eden Project.
Getting There...
Now I know there is plenty to see and to do in Newquay but I'd been dying to go to the Eden Project for years and from Newquay this is so easy to do. Much easier and quicker to do from London that's for sure. As I had no car during this trip I was relying on public transport to get me there. After two buses and an hour and a half later, I arrived at the Eden Project. It is a longer journey using public transport so if you have a car I would suggest driving, as it would be much quicker. But if you do have to rely on public transport, in order for you to make the most of your visit, leave as early as you can. You also get discounted entry for using a sustainable form of transport!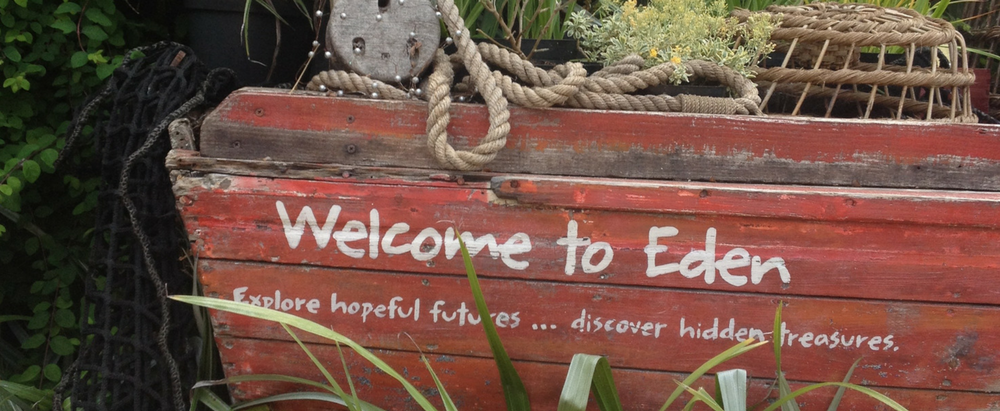 The Rainforest Biome
The Rainforest Biome was my first stop, as I expect is most people's when they arrive. And inside it is absolutely incredible. The vast majority of my visit was spent in there, despite the humidity and at some points it definitely felt like I was walking through the set of Jurassic Park. Whist in the biome you can experience a number of different rainforest environments from around the world (think Southeast Asia, West Africa and Tropical South America) and you'll be taken aback by the sheer size and number of trees that fit inside. If you fancy a walk along the treetops head up to the Canopy Walkway in the biome. Unfortunately, it was closed during my visit, but I can imagine the views from above amazing.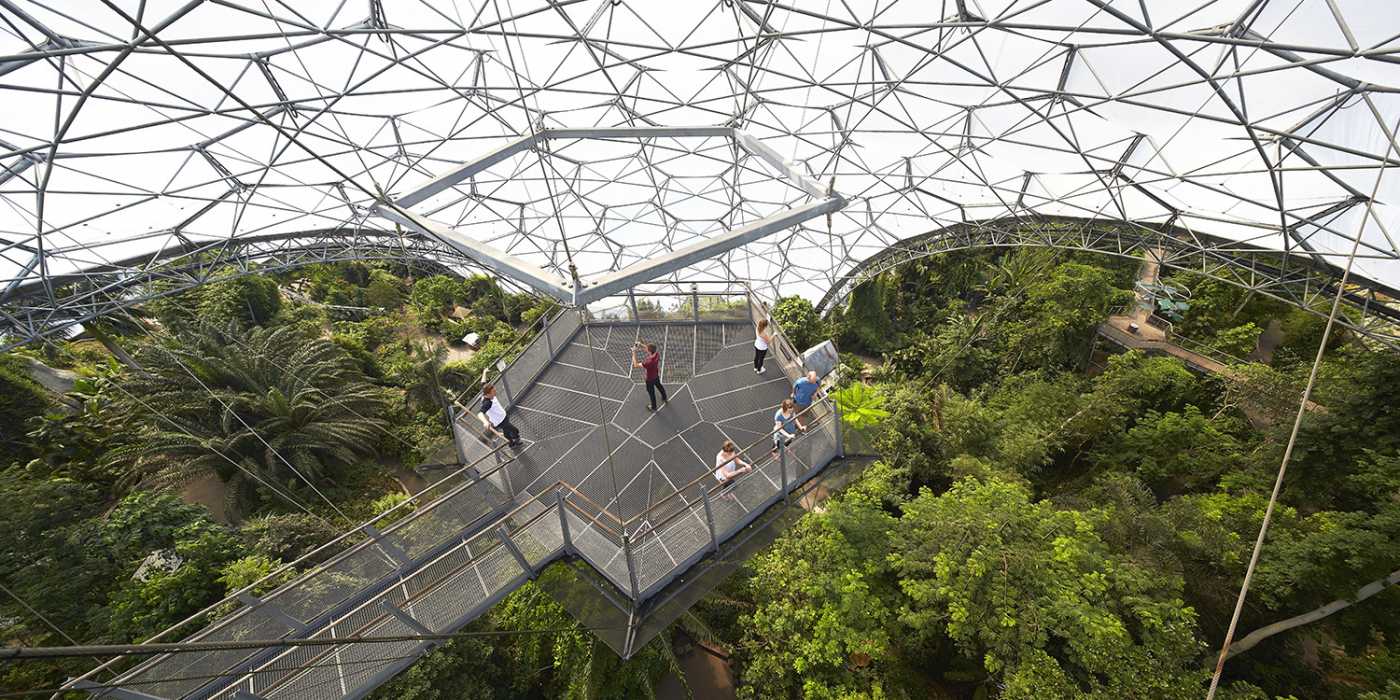 The Mediterranean Biome
Once I'd taken as much heat and humidity as I could stand, I headed to the drier Mediterranean Biome. Inside you'll find over one thousand varieties of plants, including those from the Mediterranean but also those from the landscapes of South Africa, California and Western Australia. The smells and colours were so different to those in the Rainforest Biome, but it was great to see and learn about these landscapes too. Be sure to look out for the Bacchanalian sculptures in the vineyard whilst in the biome, they depict the myth of Dionysus (the Greek god of vines) and his followers and despite their startling appearance are great to see.
Environmental Education
Whilst there you are also able to take a stroll through the Outdoor Gardens and get up close to the Giant Bee. For a girl who is absolutely petrified of bees the last one was not ideal. But the idea behind it is great. You'll find it located close to the entrance to the biomes and it's there as a reminder to everyone how important bees and other pollinating insects are to the environment.
The Eden Project Zip Wire
One thing I recommend, that I will be doing on my return to the Eden Project in the future, is the SkyWire. This may be one for those more adventurous travellers among you, but you'll have the chance to see Eden from a whole new perspective as you soar above the biomes on England's longest and fastest zipwire. Having had a zipwire experience whilst living in Australia, I would definitely recommend it and getting the chance to do it in a setting like the Eden project would be an amazing holiday memory.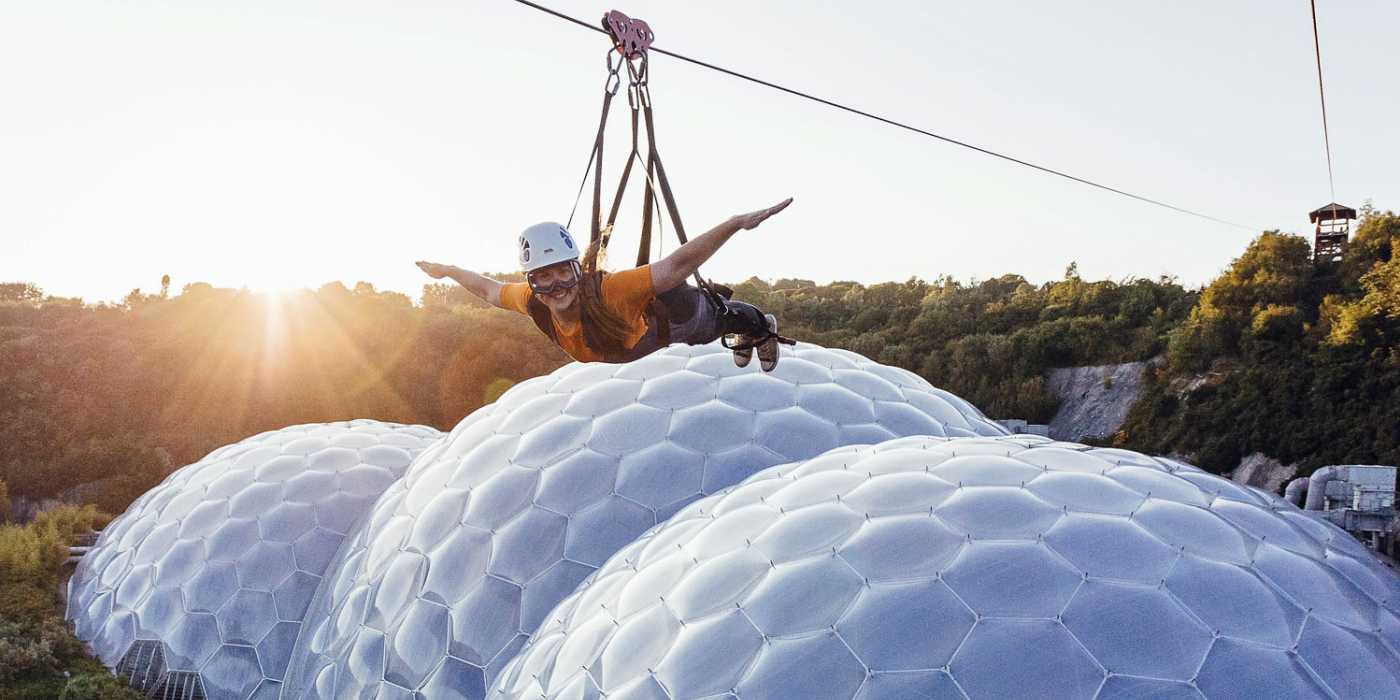 An Inspiring Day Out!
It was a long and tiring day, but my visit to the Eden Project was fantastic. I saw so many cool things and learnt a lot whilst I was there too. This marked my last full day in Newquay as the next day I was heading back to London after I took to the seas on my very first wildlife boat tour. But more on that later...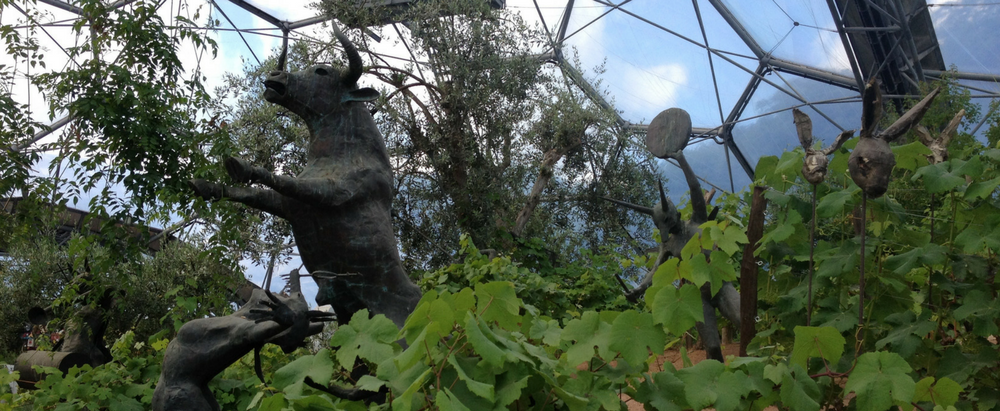 By Sage Fitzpatrick
Sage is a tattooed, tea drinking girl who is always reading and travelling the world. When she's not writing for Visit Newquay she spends her time blogging about her travels over at A Virtual Postcard. You can keep up to date with her travels over on Twitter and Instagram.