'Newquay for Newbies' - Wildlife Sea Tour
7th June 2018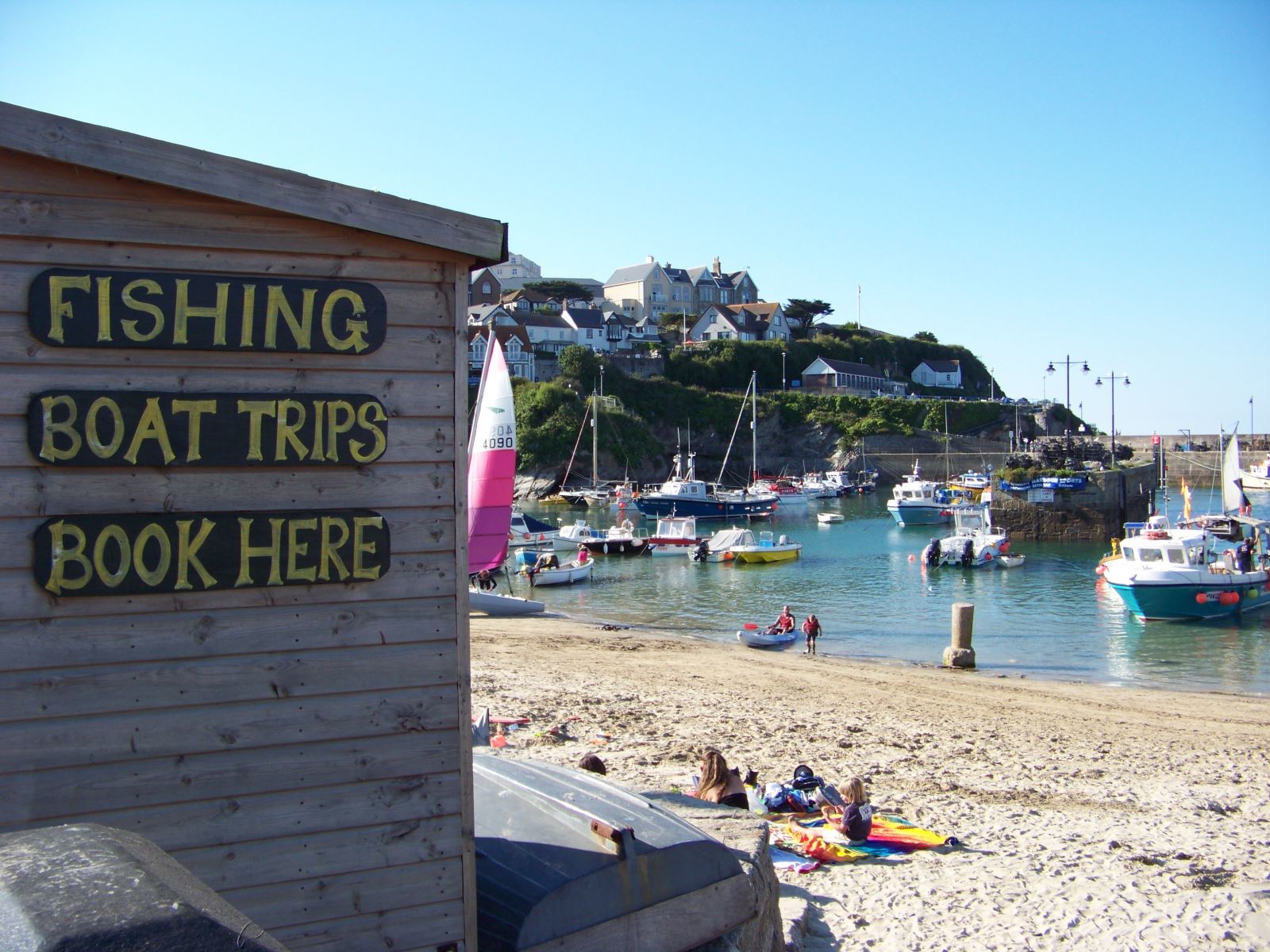 This week we have our final blog from our 'Newquay for Newbies' blogger Sage Fitzpatrick! In her previous blogs she wrote about her first day in Newquay seeing the beaches, and of her trip to the magnificent Eden Project. For her final post she wanted to tell us about her last day in Newquay, where she took a sea tour around Newquay bay! Thanks Sage, we've really enjoyed reading about your experiences!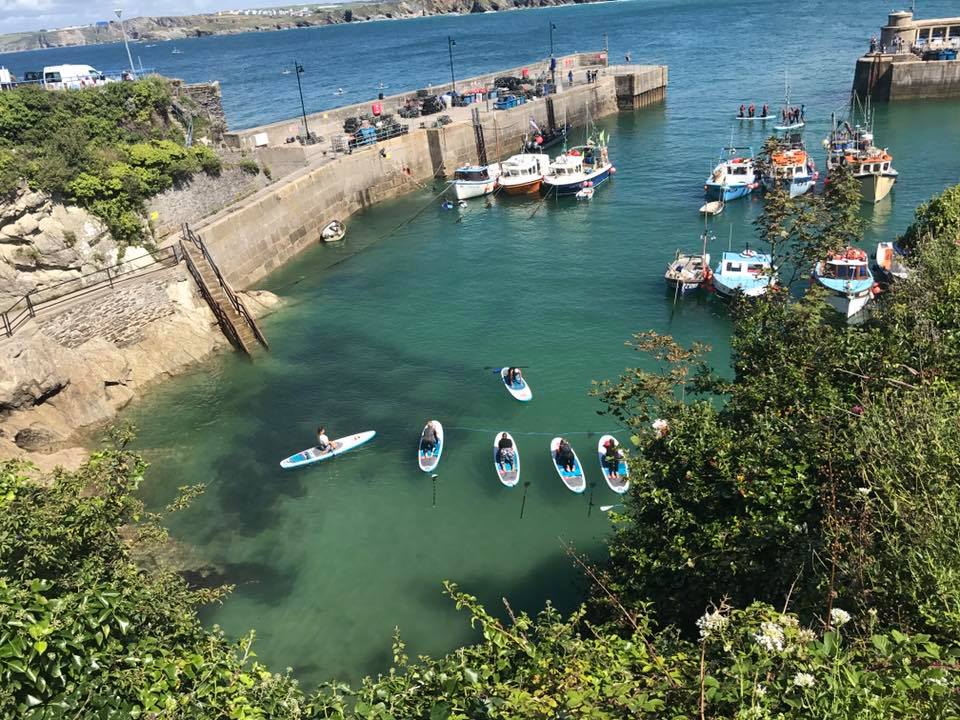 'Newquay for Newbies' - Wildlife Sea Tour
During my long weekend away in Newquay I had the chance to experience the beautiful beaches on offer, eat delicious cream teas and visit the Eden Project, which had been on my must-see list for years. And my last day in Newquay didn't disappoint either as I was lucky enough to jump on a wildlife sea tour before I left.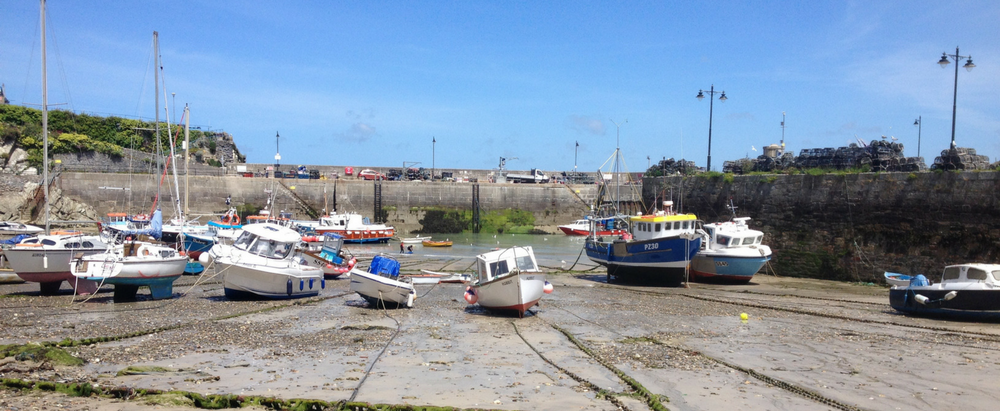 Plan Ahead...
Just a top tip for anyone wanting to book a sea tour, give your tour operator a call on the day of your proposed trip to check that sea conditions are safe enough for your tour to go ahead. Due to the rough seas earlier in my trip, I was unsure if I'd get the chance to do this tour. But on my final morning I managed to book myself onto a two-hour sea tour with Newquay Sea Safaris and Fishing. The company offer a number of other wildlife experiences, such as a snorkel safari and a basking shark encounter, but I opted for the popular Seal Cove Safari tour. Prices at the time of writing were £23 for an adult and £17 for a child, and I would say it is worth every penny.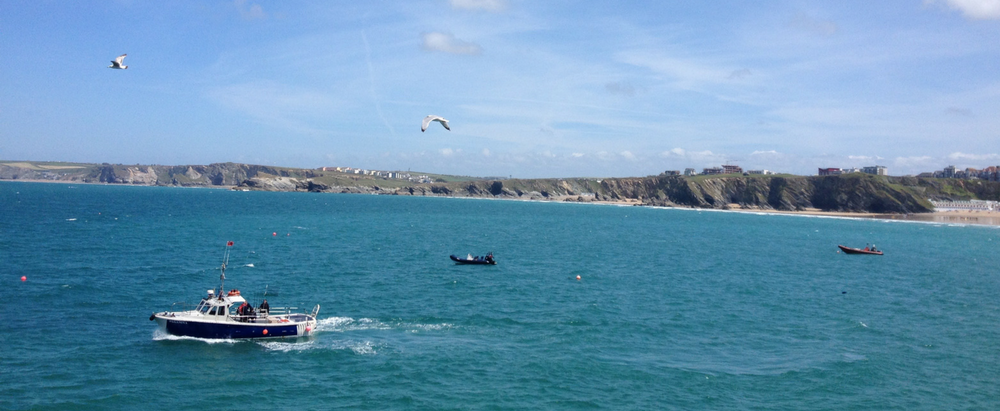 The Perfect Backdrop
When the boat departed from the historical Newquay Harbour I was treated to stunning views of the Cornish coastline. It was a lovely clear day, so I was able to see for miles. The sky and the sea, although different shades of blues, were stunning and made for the perfect backdrop to the tour. As we came in close proximity to some of the rockier coastline I caught my first glimpse of a seal, it was the first time I'd seen a seal in the wild and it was pretty exciting. A word of advice too, don't ignore the rocks whilst on the tour, I noticed after a little prompting from the driver that the rock face was filled with hundreds of birds.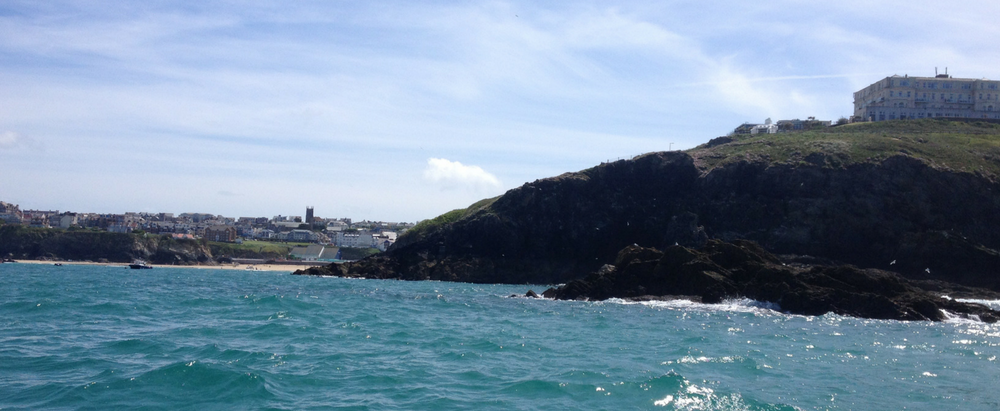 Get Up Close to Sea Creatures
We passed the popular Fistral Beach, which I had explored just days earlier, and getting to see it from another perspective was great. As the tour neared its halfway point the driver took us to collect crab and lobster buckets which he had placed in the water earlier that day. I was happy to spot them from a safe distance, but the smaller children aboard loved getting to see these creatures up close and it was super educational for them (and me) too.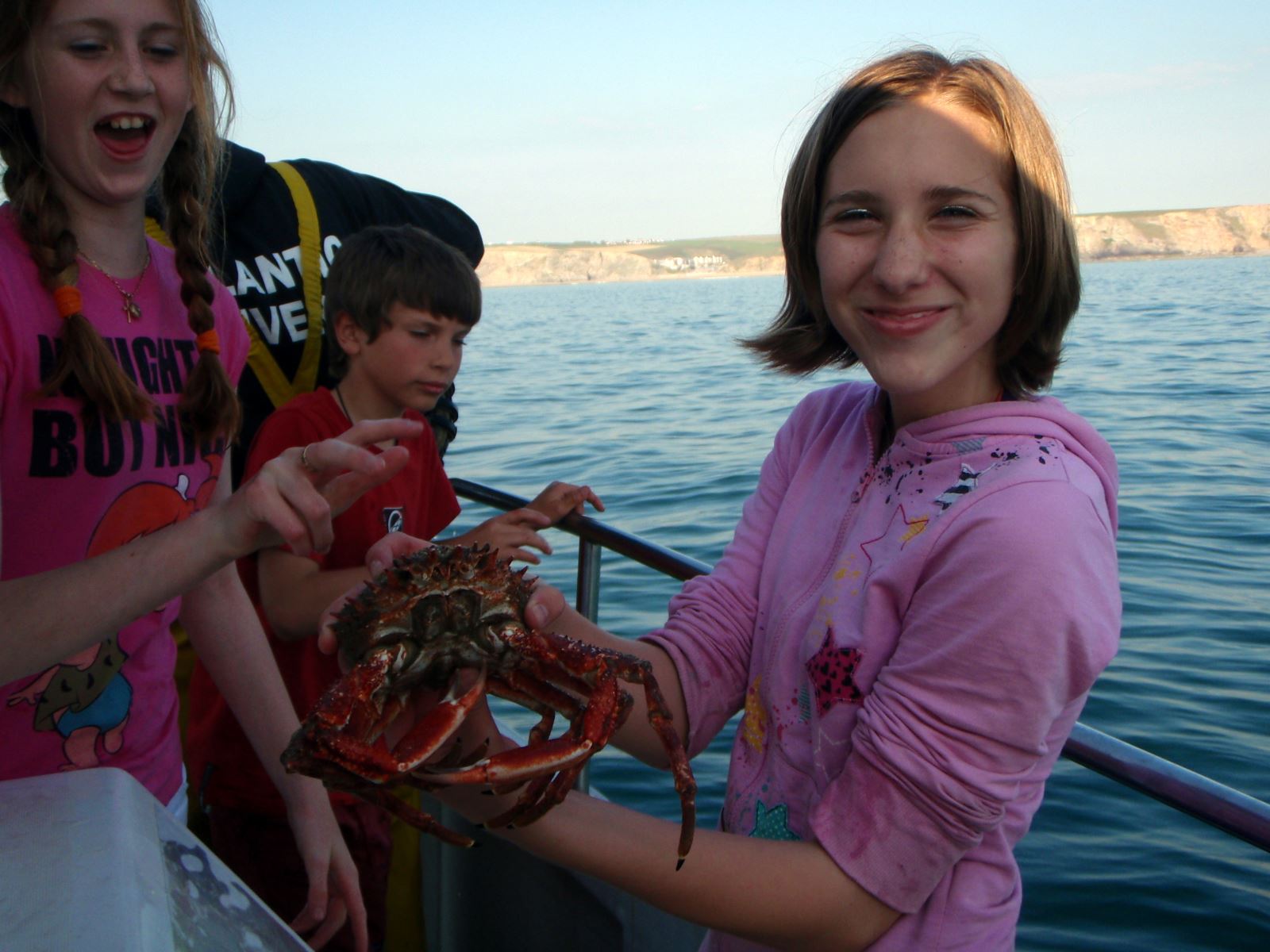 The Chance to See Dolphins
Unfortunately, the rest of the boat tour was a bit of a blur for me. I'm one of those unlucky individuals who suffers from sea-sickness and due to not having taken a tablet before I got on the boat, plus the rocky conditions in the water, I got pretty sick. I did hear at some point that our boat was tracking a dolphin pod that had been spotted close by, which I had learned is quite common in Cornish waters, but we were just behind them and missed the pod as they moved on. You'll see on the company's website that many groups have been lucky enough to see dolphins on their trip, so if this is a tour you're thinking of doing I'll keep my fingers crossed for you.

Newquay's Resident Seals
Despite missing spotting dolphins on the tour, we were lucky enough to be greeted by one friendly seal on our arrival back to the harbour, which almost seemed to be waving us back in. Its head popped out of the water for a few minutes whilst everyone scrambled for their cameras, but in no time, it had ducked under the water and swam off. It was incredible to observe the seals on the rocks at the beginning of the tour, but to have seen it from such a close distance was really a highlight from the trip.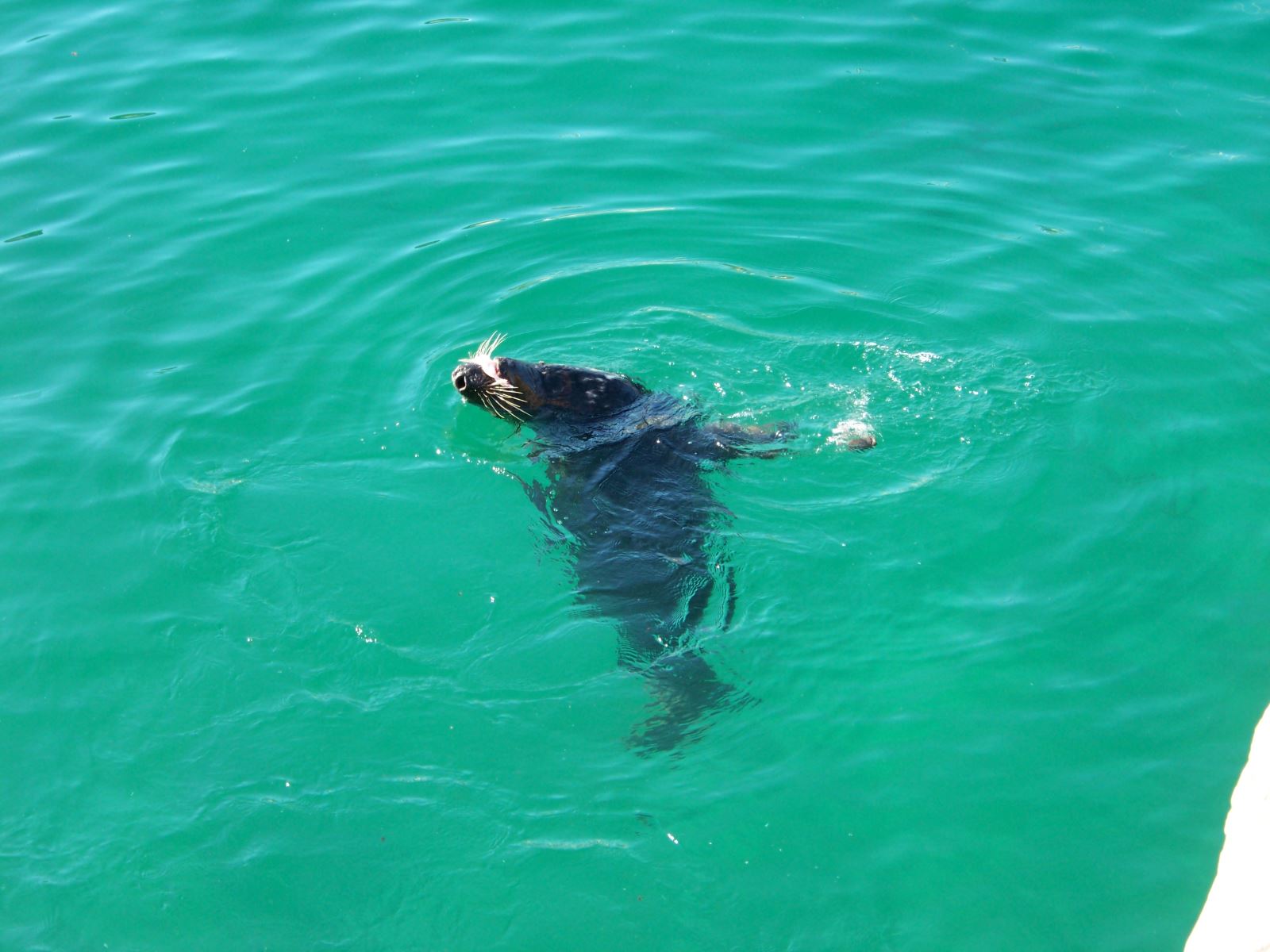 The Perfect Ending
I'd say taking part in a wildlife sea tour is a must when in Newquay. The Cornish waters offer a chance to see seals, dolphin pods and even basking sharks, as well as a range of sea birds. And for me it was the perfect way to end my first trip to Newquay.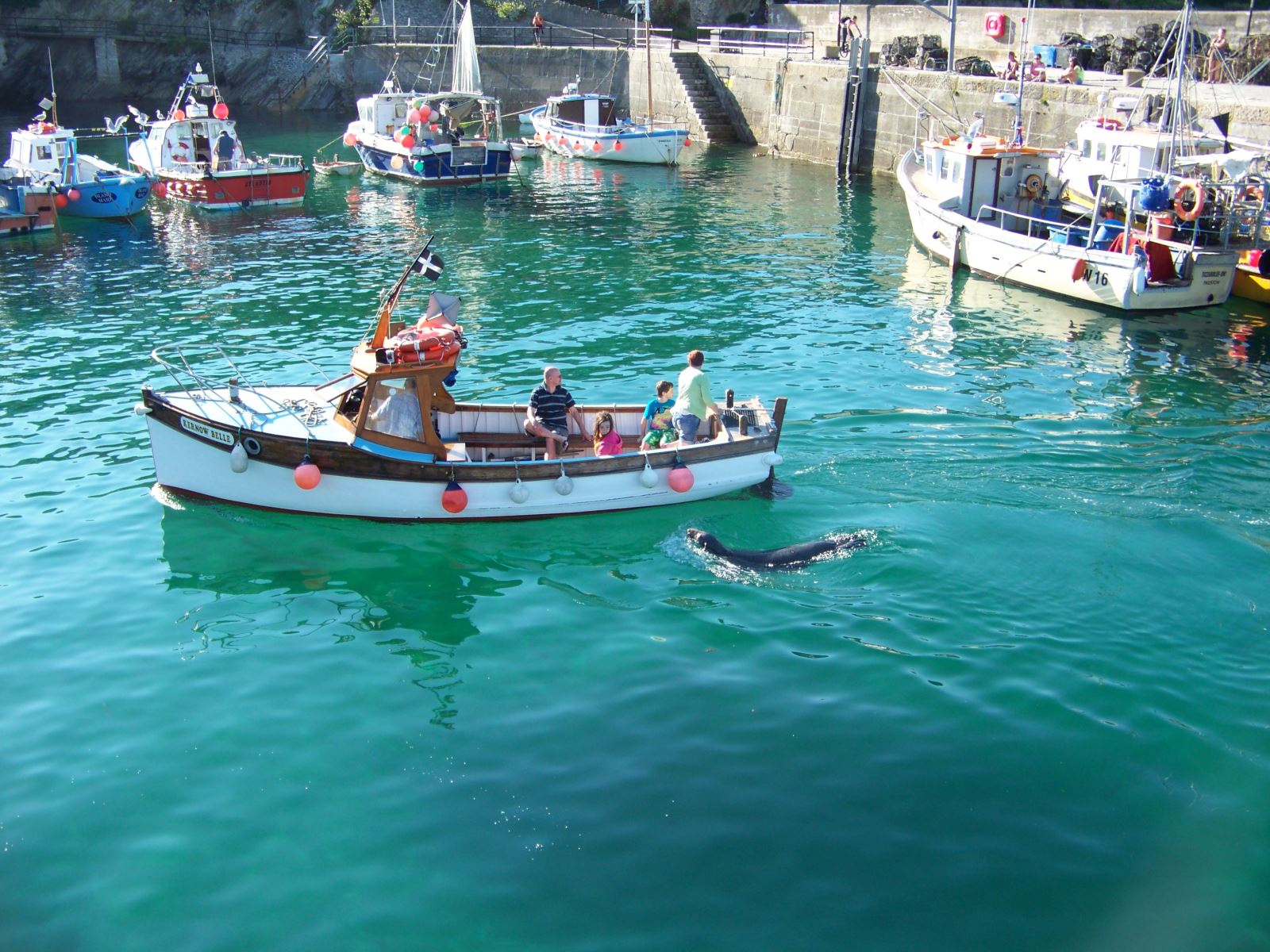 By Sage Fitzpatrick
Sage is a tattooed, tea drinking girl who is always reading and travelling the world. When she's not writing for Visit Newquay she spends her time blogging about her travels over at A Virtual Postcard. You can keep up to date with her travels over on Twitter and Instagram.