Cornish Pub Triumphant at The Great British Pub Awards 2020
25th September 2020
The Bowgie Inn, has won a Great British Pub Award for its efforts over the lockdown.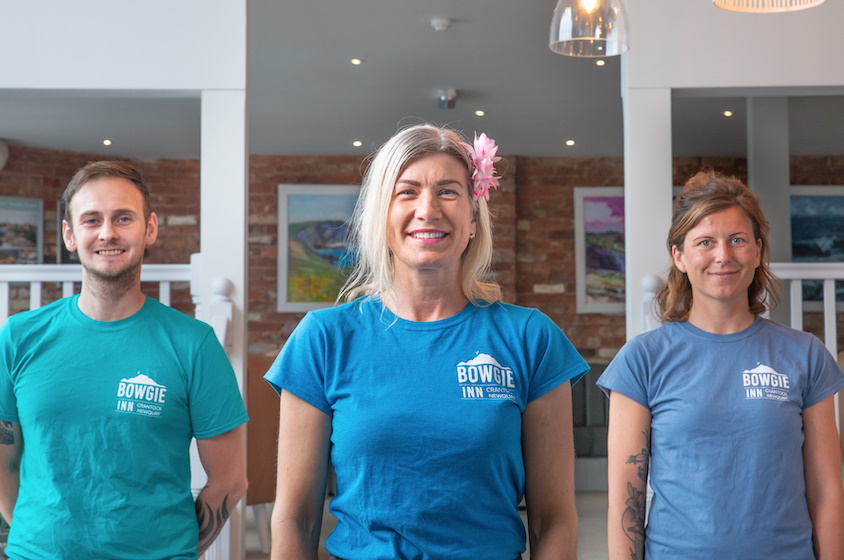 The COVID-19 pandemic has had a devastating impact on the pub industry, but that hasn't stopped The Bowgie Inn from making its mark this year. The Crantock pub was shortlisted in two categories, winning the 'Staff Welfare' category at The Great British Pub Awards announced on Thursday 24th September.
"I am completely overwhelmed that we have been recognised at a national level, especially this year when it's even more poignant. The focus of the awards was around selflessness and community spirit, celebrating pub heroes who have supported their communities throughout the pandemic" commented Sally Pickles, Owner of The Bowgie Inn.
"When the lockdown first began, it became our mission to be a beacon of positivity and do all we could to support people during such challenging times. At a time when we were forced to close, we wanted to continue our position as a pub that's at the heart of the community, even though we couldn't welcome customers to be here."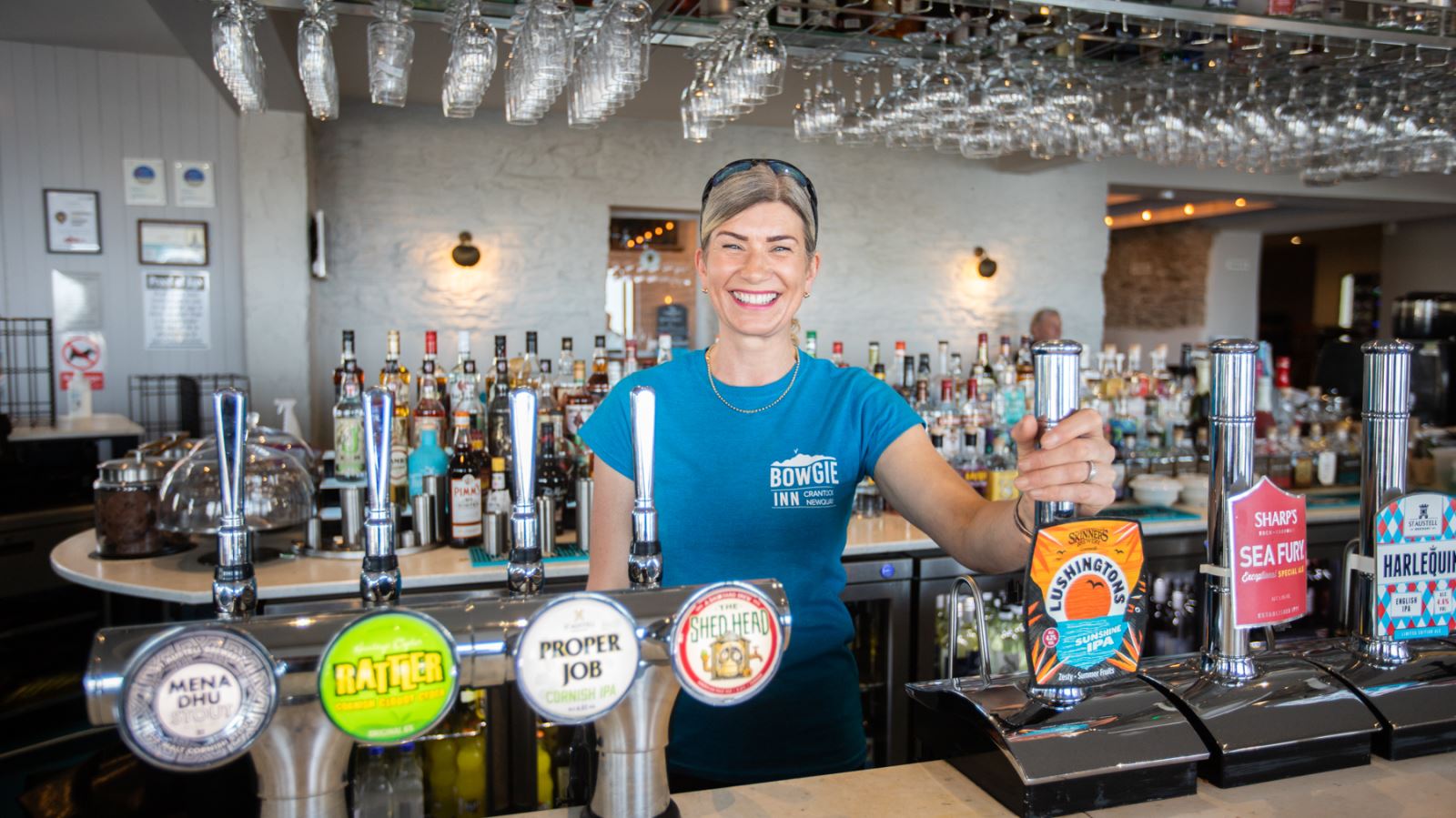 This year's Great British Pub Awards celebrated establishments that have adapted their businesses to come out the other side of the pandemic as community champions. The Bowgie Inn won the 'Staff Welfare' category, and also shortlisted in 'Community Mindfulness'.
"The impact of the COVID-19 pandemic is far-reaching and catastrophic, but no matter what, we wanted to be there for people. It was that simple really; from day 1 and every day throughout the lockdown, we wanted to spread some love, care and good vibes to the public and our amazing team."
Since the start of the lockdown, Sally worked relentlessly to give back to the community, with various activities designed to help people when they needed it most including hosting virtual live music gigs for charity, streaming daily live videos from the beach and setting up new initiatives to support furloughed staff.
There were more than 600 entries to The Great British Pub Awards this year with The Bowgie crowned winners in one category via a public vote.
In addition to daily live streams, The Bowgie hosted free weekly live yoga sessions for the public, donated food items to the local community and supported furloughed staff in a variety of ways to ensure their health and wellbeing.
"Socialising is a huge aspect of life at The Bowgie so I did everything I could to recreate our culture online during the lockdown for the public and our team. It was all about being there, keeping morale and energy levels high and staying in touch during such an unpredictable time."
The Bowgie has now been offered the opportunity to submit an application for up to £10,000 to fund a business improvement or upgrade or to put towards a community project. Additionally, Coca-Cola will fund a further £1,000 donation to a local charity or good cause supported by each of the winning pubs.
"It's difficult to put into words how challenging this year has been for the pub and hospitality industries. We have a very long road ahead, but we're determined to stay positive and passionate about keeping The Bowgie at the heart of its community; long live the local!" added Sally. "We'd like to thank every single person who voted for us in these Awards – it has made 2020 a very special year in a way we least expected."
The Award winners were announced via live stream on Thursday 24th September, streamed online directly onto screens at The Bowgie.
Copy Editor - Natalie Thomas