Cornish Pub reveals plans for Wellbeing and Sensory Garden thanks to Coca-Cola Grant
9th February 2021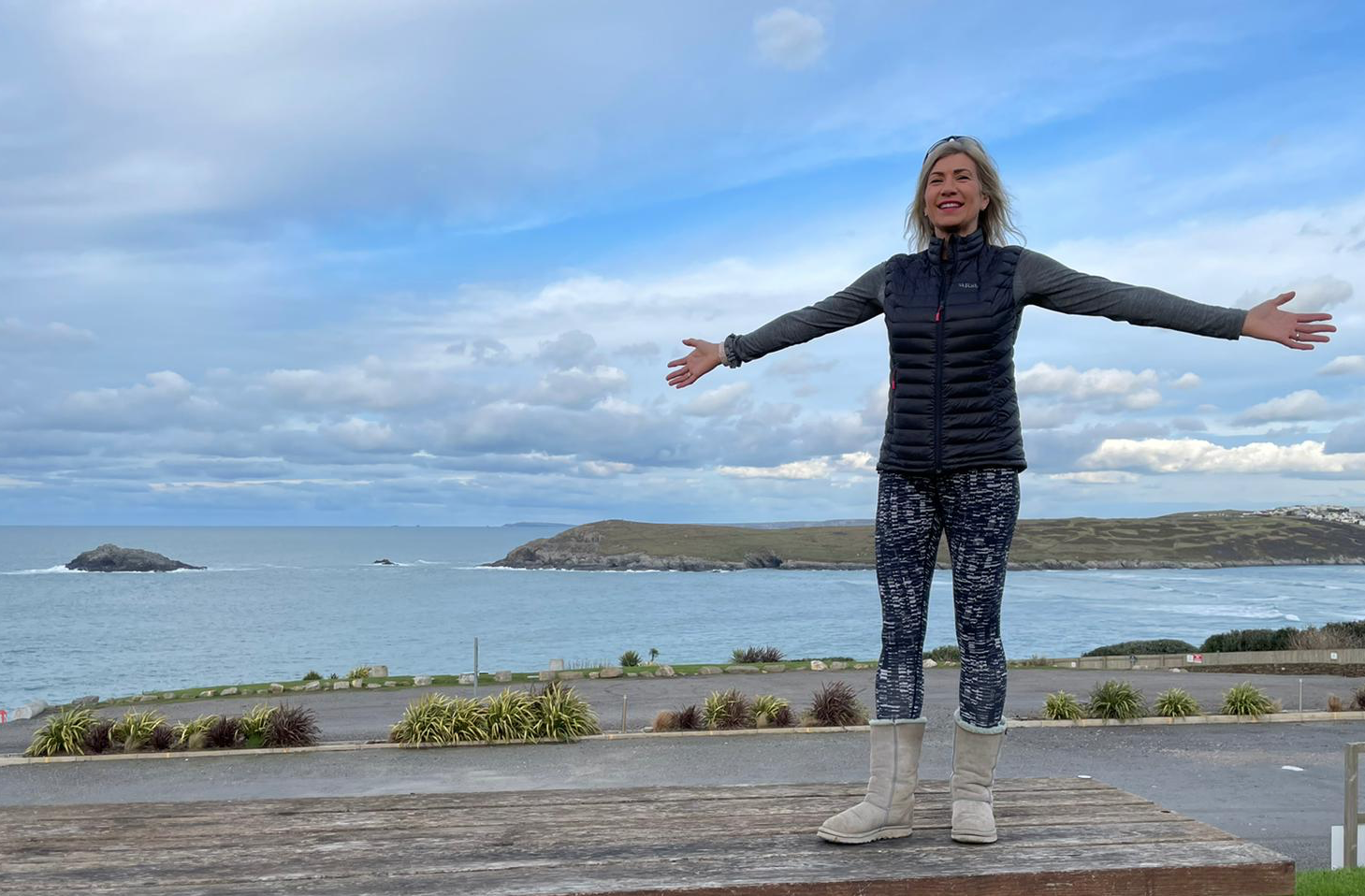 The Bowgie Inn was invited to apply for funding for business improvement or community project by the drinks giant having won a Great British Pub Award
Despite being in hospitality which is one of the hardest-hit sectors of the coronavirus pandemic, The Bowgie Inn, Crantock, continues to lead the way in positivity. This iconic Cornish pub has been successful in winning a £10,000 grant from Coca-Cola, having submitted an application following their Great British Pub Award win in 2020.
"We couldn't believe it when we were announced the winners of a Great British Pub Award in September and it was amazing to be invited to apply for the £10,000 funding thereafter" commented Sally Pickles, Owner of The Bowgie Inn. "This grant could be used towards business improvement or upgrades, or alternatively for a community project. We had a number of ideas on how we could use the donation to benefit others, and the final idea we put forward was the culmination of long discussions between ourselves and our team to decide what really made us 'tick'!"
The Great British Pub Awards celebrated establishments that had adapted their businesses to become community champions in 2020. The Bowgie Inn won the 'Staff Welfare' category and was also shortlisted in the 'Community Mindfulness' category.
"Having spent months supporting - and being supported by - our local and online communities, it only felt right for our community to benefit from the £10,000 fund we were applying for" continued Sally. "With that in mind, we put together our application for a Wellbeing and Sensory Garden, and we've recently been told we've been successful!"
The Bowgie Inn has now started work on their new project which will be created and built in the grounds of their beer garden, overlooking Crantock beach, and they hope to have it completed by Easter.
"A positive element to arise from these challenging times is how much more people are valuing the outdoors, outside spaces and fresh air, a sanctuary of calm at a time when the world seems in turmoil. And that's how our idea of a Wellbeing and Sensory Garden was born" added Sally. "It will be a calming space, a community area for learning about plants and growing food, a therapeutic garden for people to unwind and relax, a place to understand new smells, scents, sights and natural life, and overall, somewhere where people can feel connected to nature and away from the daily stresses and strains of life during the pandemic and beyond."
The Bowgie's new Wellbeing and Sensory Garden will incorporate various elements to benefit different groups and generations including; a sensory space for those with mental health issues, special needs or learning difficulties, a community herb garden allowing visitors to learn about horticulture and enjoy produce, a sensory fibre-optic lightshow for night-time display and various surfaces, objects and plants that stimulate our senses through touch, sight, scent, taste and hearing.
"We would like to invite visitors from local schools and encourage engagement in outdoor garden activities supervised by group leaders to help address mild to moderate mental health conditions including anxiety, depression, post-traumatic stress, autism, as well as those who are disabled, special needs, partially-sighted or blind to name just a few examples of outreach systems we hope to establish."
Coca-Cola GB brands director Paul Grace, said: "Pubs like The Bowgie have played a vital role in keeping their communities going during the last year, despite facing incredibly tough times themselves. The Coca-Cola Community Pub Fund is our way of giving something back. The grant money is designed to help these businesses – and their communities – get back on their feet when they're able to.
"The creativity and tenacity of the 15 Great British Pub Award winners has been overwhelming – both in terms of their community support activity during the pandemic, and what they're now planning with their grants. The plans for The Bowgie's wellbeing sensory garden look fantastic and we can't wait to see it come to life over the next few months."
Sally continued, "It has been proven that sensory gardens can assist children's mental development through sensory learning, whilst they can also have a positive effect on those suffering from dementia. The possibilities are endless and that's what makes our Wellbeing and Sensory Garden so exciting. It will be a natural retreat to relax in and offer everyone a place that encourages connection and mindfulness - horticultural therapy. Our general wellbeing is intrinsically linked to the natural world, and if The Bowgie can create a space in order to facilitate this, we would be very proud."
The Bowgie Inn will be using local horticulturalists, gardeners and specialists to help their dream become a reality including Glen Humphries Landscaping based in Truro.
"We would like The Bowgie's Wellbeing and Sensory garden to serve as a retreat for use by everyone in our community. It will be a haven of calm no matter what time of year, somewhere to sit and enjoy our incredible views overlooking the sea and Crantock beach. At the same time, it has far-reaching power, with the potential to support people who need it most, whether it be depression or anxiety, stress, dementia or any form of special needs, our Wellbeing and Sensory Garden may be able to help them in many different ways."
"It's difficult to put into words how challenging it continues to be for the pub and hospitality industries throughout the pandemic, but we will continue to strive ahead and have a positive impact in any way we can" added Sally. We're determined to stay positive and passionate about keeping The Bowgie at the heart of its community."